---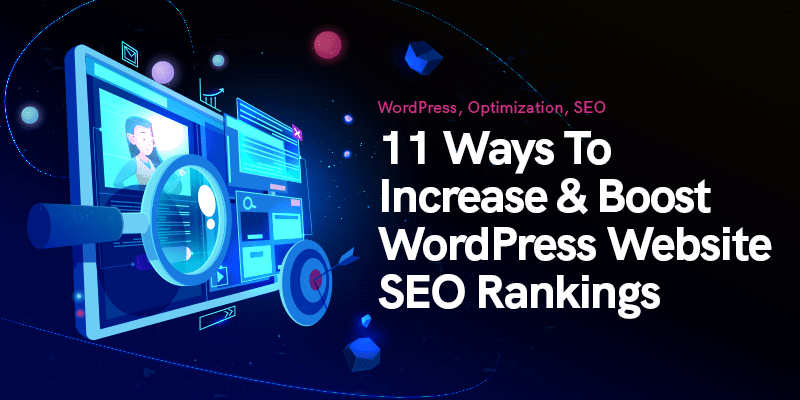 Improve WordPress SEO: 11 Tips to Boost Website Rankings
In this article we are going to summarize some of the best practices for increase website rankings and improve WordPress SEO.
If we want to get more attention to ourselves, we dress to kill. We put on breathtaking clothes and spend hours in front of the mirror, polishing up every little detail until our nicks hurt.
Now, we are sure that all eyes are on us, or rather, we got the views! In the digital online world, however, to get more attention and views, websites should be sported with the latest tools – and not just on the outside.
Incorporating this concept opens up the gates to increase website rankings by popular search engines like Google.
When the ranking of a website goes up, it starts to pop up on the top of the search-result pages (SERP). As a result, the site brings in more visitors, and with them, more views, sales, and revenue follow. And who doesn't dream at night for a better tomorrow?
Now that the importance of SEO or "Search Engine Optimization" is evident, what should one do to increase website ranking? Are there special hidden tips and tricks to ranking up a website? Previously, we covered some essential methods to boost Google ranking, but today, we want to take it deeper.
The Importance of SEO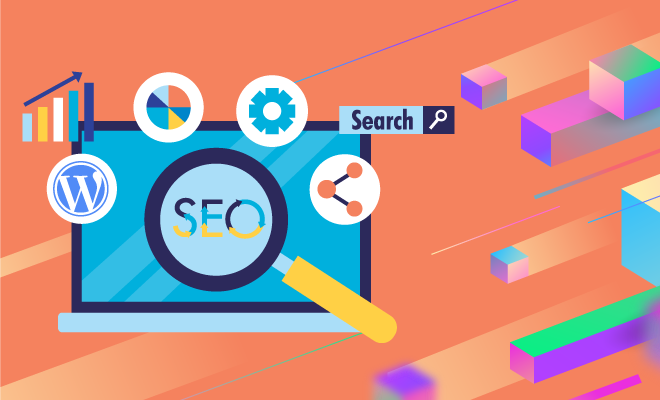 As mentioned above, the understanding of SEO to a website owner feels like discovering the last clue piece in the quest of finding the long-lost city of Atlantis to a treasure hunter with a slight difference; SEO is REAL.
SEO-optimized websites enjoy a lot of attention and other benefits, to no-one's shock, because they get more eyes fixed on them.
Although they may sound like a double-sided blade, the truth is that top 2020 SEO trends are becoming more and more appealing to everyone. Almost every geek or semi tech-savvy nests the unflinching belief that top ranking websites know how the game's played, and quite frankly, they're not mistaken.
As search engines like start to identify a website as SEO-privileged destinations, more individuals swarm into that link to get a load of their content, see what they have on the digital shelves to sell, what groundbreaking services they have to offer, and all in one word, what's happening. Who doesn't want that, right?
11 Ways To Increase & Boost WordPress Website SEO Rankings
Search engines are the most significant source of traffic. But what are the rules here?
How can someone make a search engine fall in love with their content or website and get a ton of rewards in return?
Google and other search engines inherit unique algorithms to help them in ranking websites. Despite the effectiveness of these algorithms, they are not always in tip-top shape, and they need to be guided.
By telling the search engine what the website's content's all about and optimizing it, potential traffic will be saved.
Looking to Increase Your Sales through SEO?
Our SEO Experts are here to help you to grow your business using better SEO ranking.
Find Out More
Basic SEO Practices to Improve WP SEO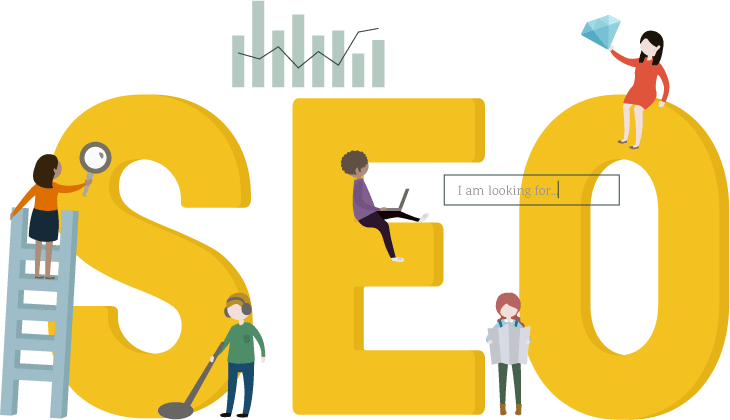 To improve WordPress SEO and increase website rankings in the eyes of search engines, some tips and tricks can be manipulated to help with the outcome:
WWW vs. non-WWW
Against all the speculations and controversies going around the web, there's no actual proof to support these claims.
Launching a website with the "www" at the beginning (https://www.webnus.net) or without it (https://www.webnus.net) won't increase website ranking.
So, in the light of choosing one, it all comes down to personal preferences. However, seeing so many websites use "www" raises some questions?
Well, here are a couple of reasons:
Using www as part of your domain used to be the standard back in the day. But that is not necessarily true anymore. Even we don't use www here at Webnus. One reason you still might see www being used a lot is simply that changing it after using it for years can be complicated and cause issues. So a lot of older brands simply continue to use it.
Another reason large companies with a lot of traffic might want to use www is due to DNS. Naked domains (non-www) technically can't have a CNAME record used to redirect traffic for failover. However, there are workarounds to this issue.
Choosing a Sufficient Web Hosting
The magnitude of keywords like "Focus Keywords," "SEO ranking," "ranking factors," "SEO tools/plugins," and "content" can blindfold us from less-visible yet equally-crucial components like speed.
In 2021, website speed is one the most important ranking factors, read more about How To Speed Up WordPress.
More often than not, people forget about the fact that Google do also sets value in load-up speed when it comes to ranking websites.
So, aside from all the SEO high pitches, try to put some time and energy into web hosting.
You should also use efficient caching methods in order to speed up your website.
A Fantastic Offer You Won't Resist:


A reliable and fast hosting can go a long way and pull up a website's ranking. To this subject, some suggest using SSD drives over traditional hard drives, which in its own sense, is not a bad recommendation since it boosts up page loading time. You can add the line: However, you can get a VPS hosting if your site gets lots of traffic. Here's a list of the best VPS hosting providers.
Install Reliable SEO Plugins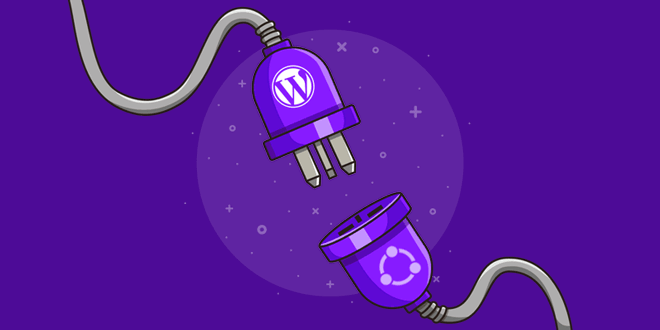 Handy SEO plugins have been swarming the market ever since the public realized the real value of Google ranking and how it helps to increase website ranking.
Luckily, the general enthusiasm for SEO tools was so severe that nowadays, WordPress comes with tons of these helpful rank-upping add-ons. Despite that, installing one or two SEO plugin won't do anybody any harm.
On the contrary, setting up some external SEO tools aids website owners better manage different aspects of SEO and takes a lot of burden off their shoulders.
When we begin to enlist the top SEO tools in the community, we can quickly narrow it down to two or three top-rated and efficient plugins.
Although other ones might fall more precious for some users, to us, tools like Yoast SEO, RankMath, All-in-One SEO pack and the paid plugin Squirrly SEO are enough to finish the job.
Each of these fantastic SEO plugins has its own cons and pros, and it's hard to differentiate them.
To better grasp how they are separated from each other, have a look at the RankMath vs. Yoast comparison for beginners, which we previously published.
Another excellent example of plugins to find out about the exact keywords competitors and other business use is Ahrefs.

Ahrefs is a premium SEO plugins tool whit a free seven day trial for testing and getting a firm grip on the basics of this amazing solution.
Sitechecker is a multifunctional SEO tool that crawl website and find all errors.

After a detailed analysis you will get a list of tips to fix all the identified problems.
Moz has also found a spot in any content manager's heart due to its wide variety of highly-successful features.

It gives users the ability to crawl their websites on demand, manage their keywords more effortlessly, dig up thousands of keywords in a matter of seconds, and pinpoint actual SEO problems. To pump up its game, it's also equipped with a system that recommends hot-fixes to SEO issues and spots the sections prone to improvement.
Note that, despite being of the same nature and having lots in common, SEO plugins don't do the optimization by themselves. They simply give a hand to users by pointing out the flaws or strong-points from an SEO standpoint.
Reminding the Importance of Google Search Console
If you want to see that if Google search engine is willing to help you increase website ranking, then opt for Google Search Console (aka. GSC). Through this powerful tool, everybody can put themselves in the shoes of a search engine and have a glance at their websites from afar, just as a roaming visitor would.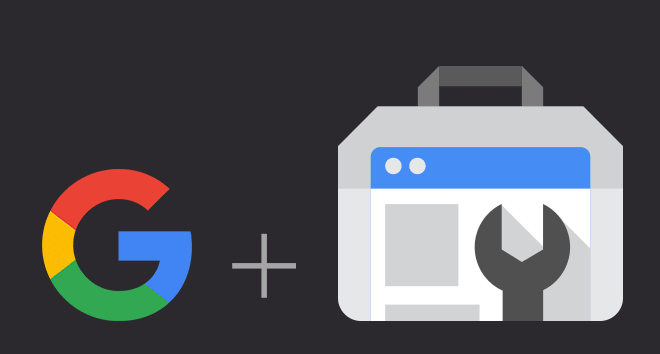 Google Search Console empowers users by giving them essential data on the essential things they need to know, like how their websites appear on the search engine, how often their pages are being clicked, terms and keywords people type in to find their gig, and etc.
Alongside its hefty arsenal of immensely useful tools, Google Search Console alerts users if they're stepping in the wrong direction. It shows them what's working for them and what parts have been missing or where they drifted off to the wrong line.
Knowing all these, don't hesitate to register your website to find out the voids in your work. This would tremendously help you to plan your next move according to the latest trends.
Take Advantage of XML Sitemap
XML Sitemap is a vitally important formatted file that sends out the links of a website to the search engines and, this way, helping the crawlers and the engines to located contents more easily.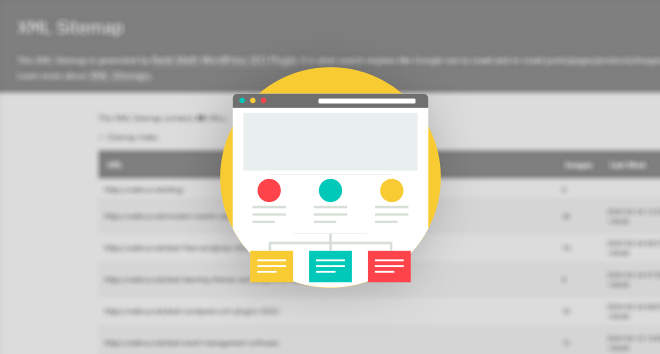 Adding up an XML sitemap won't do Google ranking any good. However, it does speed up the search engine's quest to find your content and website, and who doesn't want everything done in a blink of an eye?
A great example of a WP plugin that automatically creates and updates sitemaps would be Google XML Sitemaps by Arne Brachhold. No need to mention that famous SEO plugins like Yoast SEO and RankMath offers this option and you don't need to install another plugin to benefit from XML to improve WordPress SEO and increase website rankings.
Content Rules to Boost Website Rankings
"Content rules" is still alive and kicking. To increase website ranking, follow these few simple content-related tasks to improve WordPress SEO and watch as your website's Google ranking begins to fly.
Always Do Your Keyword Research
We know how backbreaking finding a keyword might appeal to beginners or even professional; after all, everything comes down to finding the best keywords.
The good news is that although keyword research can prove to be very difficult and time-consuming, it pays off in the end. Sometimes you can even dump this annoying responsibility to the content manager or online marketer. However, if doing it like a lone-wolf is your style and learning in the transition is what you're aiming at, we have a few tricks to show you.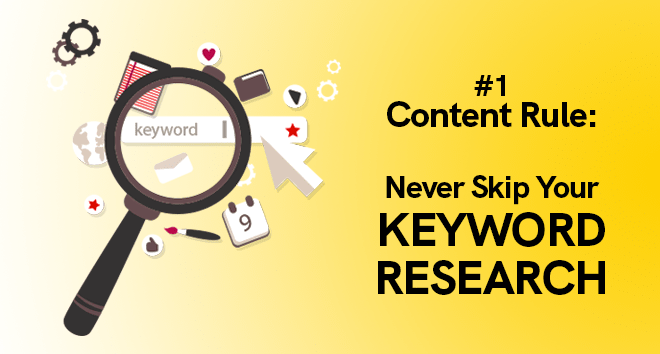 First off, tons of free or premium online research tools out there on the market can help you with the keywords. Some tools like SEMRush or KWFinder have buzzed over time, and can you outpace competitors in the SEO-ranking run and improve WordPress SEO.
Doing the search on your own and solely through Google or related topics is another way to go. As you've probably noticed by now, after giving Google something to wander about on the web, it lists some useful relevant short/long-tailed keywords at the bottom of every page – except for mobile-users who might not be able to benefit from this feature.
These enlisted keywords can give you ideas on what people are looking for and what's becoming the new trend and possibly your new focus keyword.
Optimize and Implement Focus KW to Your Blog Post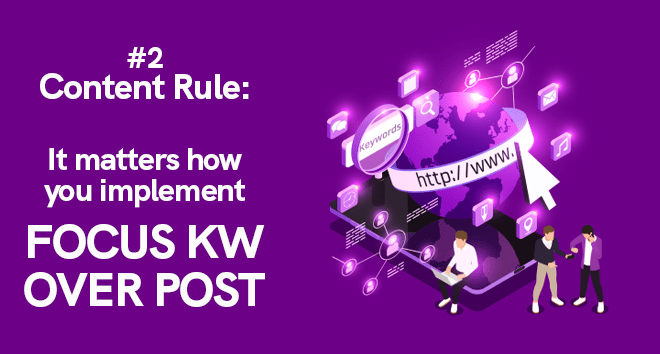 After finding the focus keyword, it's time to put it into the right use. Here are some key measures to take to optimize your posts and pages to boost & increase website rankings and improve WordPress SEO:
Find Semantic Keywords
Write a Catchy Title Using Sentiment Analysis
Don't Forget About Internal & External Linking
Add Optimized Media (Images, Videos, etc.)
Write a Meta Description Focused on Presenting the Core Keyword
Use Focus Keyword in Images Alt attribute
Make Articles Easier to Comprehend
Take Advantage of Categories & Tags
Write Content-rich and Long Posts
Anything that bodes well with the readers, bodes well with Google Search Parties. And what criteria of a website really pulls in the hoard of views?
Well, it's lengthy and detailed posts on the subject of your work or service.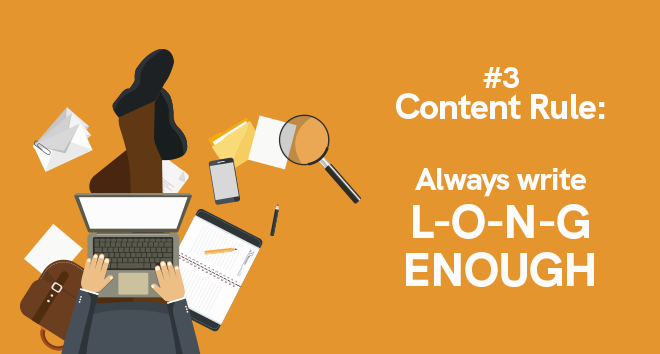 Surveys strongly demonstrate that content ranking top 10 in Google search results (that's page one of Google search) related to any specific keyword present at least 2000 words on the subject.
In short – as a drive to increase website ranking – content-rich and long posts generate more views and skyrocket in search engines results table.
There's a very famous formally-viral query chart on the web showcasing how studded contents generate more leads and how fund of them search engines like Google are.
Here is the graph from Hook Agency showing how content length affects website rankings: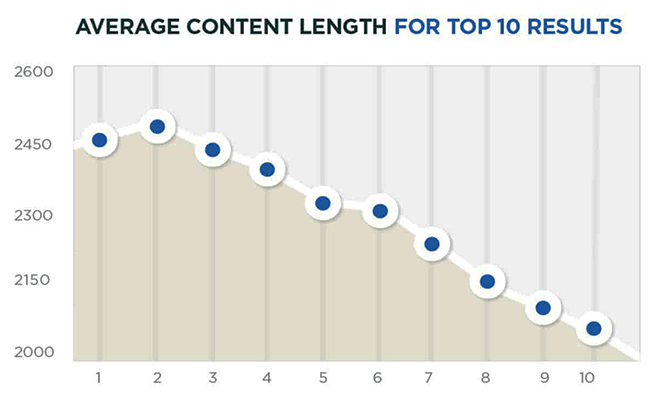 As vaguely perceptible, the upper the average content length, the better positioning a post can achieve.
While crafting a blog post is all good and search-engine-compelling in most cases, be wary of not capping a piece of content with blasé nonsense that generates more laughs or boredom than views; because, if done so, it can backlash on your SEO presence in devastating measures.
Share It With Everybody You Can
Something that's even more annoying than constantly publishing bite-sized pieces of content with viewers is the lack of tools of sharing them with them on other platforms like social media.
Social media has tackled every corner of our lives, and people don't seem to get enough of sharing what they think presentable and exciting to read.
To strike a chord with your audience, create emotional/trendy content that can hook them up. Search the internet for what's trending and use it to your benefit – don't just write the first thing that pops up in your head.
Also, keep in mind that a catchy headline helps a topic to get everybody hooked and you in selling your story.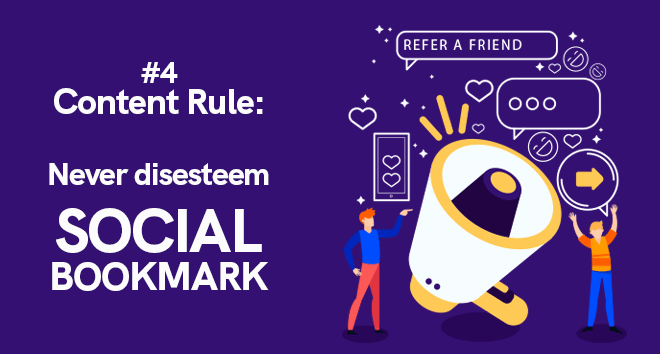 Try not to sound arrogant and self-centered all the time. Be humble and sometimes go with a self-deprecating tone so everybody can see how human you are.
Don't fall blind to your audience's values and opinions; instead, cherish and nourish them.
Loyal viewers come onto a website where they feel appreciated, and they're likely to share a story from such a source with others.
Rig It With Links
It's all about the connection; fail that, and all would be for nothing. Link building is super important.
Create Clean & SEO-Friendly Permalinks
WordPress treats permalink altering in an SEO-unfriendly fashion, which really blows and can have some harmful side-effects on one's strides to get some views and search engine recognition.
The default URL Structure set by WordPress for posts usually contains the post name after a long-tail of banal and unclean factors which engines don't really care for.
On contrast, clean and shorter URLs can really get the attention of search engines and help to increase website ranking.
These types of permalinks still hold the title of the post or the main keyword but display it in a much more eye-pleasing length that gets rid of any extra detail like date or location.
Creating the best-structured permalink form isn't a math problem; instead, straightforward navigation to the WordPress settings tab. At the destination, look for the post name option and change permalink structuring to your desired form.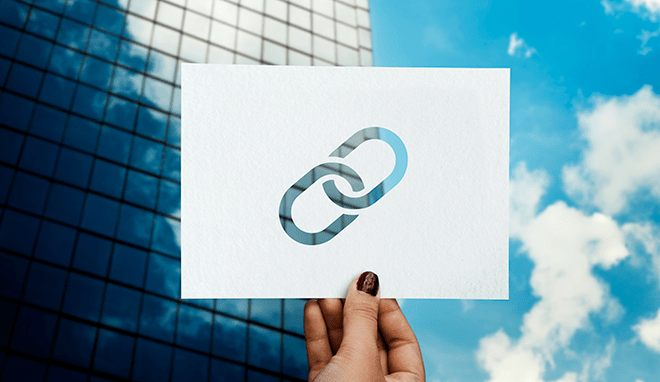 Crucial Note
If your website has been up and running for over six months, don not touch the permalink settings.
If a website has been generating permalinks and views for an extended period of time, chances are that many users/customers rely on the current form of URL structures to get in touch, especially in platforms like social media.
By immaturely transforming the well-rooted permalink formation, you run the risk of losing leads and SEO ranking points simply because the redirecting of URLs won't work efficiently.
In case of imminent need, lower the risk by recruiting a professional to do the job for you and fixing up the redirecting issues.
Conclusion
The rout to increase website ranking and have a more highly-placed presence on Google or any other search engine's first page is complex and treacherous.
It is complex since, as the new trends and algorithms shape shift with time, some methods or tools completely lose their faces, and others jump to be the latest buzz and fuss.
It is treacherous because it holds so many pitfalls and barriers that nobody can truly call themselves an expert on the matter. It takes years and years and countless falling to master the art of ranking up a website and optimizing it.
For further information on how to increase website ranking, or even earlier, how to design, build, optimize, and maintain your website on your own terms, please visit our comprehensive guide on the subject. This way, you'll always have a professional team on your side, even when you can't see them.
Recommended Posts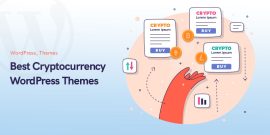 May 29, 2023