---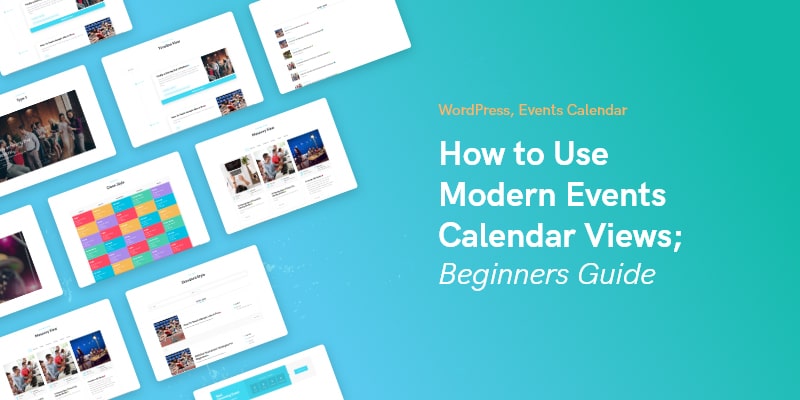 How to Use Modern Events Calendar Views – Beginner's Guide
How to Use Modern Events Calendar Beautiful Views on Your Website
As you might have noticed, Modern Events Calendar views are quite a catch to attract users. Online event management systems are one of the essential tools that small and large businesses need for their various activities. Let it be a seminar, conference, webinar, class, or reunion; a versatile tool can help you manage and hold the event with no hassle.
MEC is the best WordPress event calendar with a world of practical features that takes your event management experience to an entirely new level. This feature-rich tool is designed in a modern approach inspired by the latest global design trends.
In this article, we will give you an overview of the WordPress calendar views that brings you a variety of options in terms of design. You will notice that despite the useful features of the plugin, you can also customize your calendar views just the way you like them to look.
If you wanna read about best WordPress event calendar plugins, you should totally check this out: 10 Best WordPress Event Calendar Plugins 2020
One Plugin, All Views

When you create events on your MEC WordPress event calendar, you will be provided with a lot of WordPress events calendar shortcodes that allow you to view them in an appearance that suits you. For some pages on your website, you might want the users only to see the upcoming events of the month, whereas in other cases, a simple daily view or a slider gets the job done. Luckily, the plugin is equipped with all the possible options for WordPress calendar views to bring you the best experience.
You can see the growing list of these Modern Events Calendar views layouts below:
Calendar view
List view
Grid view
Modal single event
Slider view
Countdown view
Cover view
Timetable view
Carousel View
Other various views
Calendar View
The MEC calendar views let you see your events in a full calendar, or customize them more precisely to display yearly, monthly, weekly, and daily views. A full calendar view provides you with search and filtering features so that you can control and see all you have planned for your year.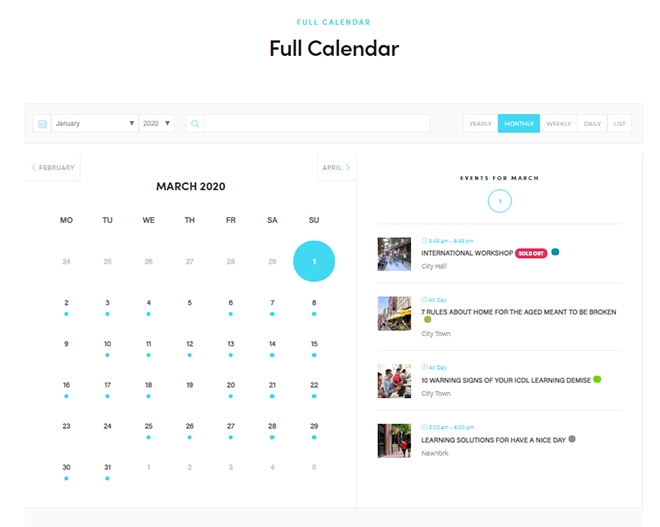 In the yearly view of the Modern Events Calendar plugin, you can see all months of the year with the scheduled events for each one in a straightforward and practical layout. It is a good option when you want to form a general idea about your activities during the year for your audiences on the Modern Events Calendar views.
The monthly views come in Modern, Clean, Classic, Simple, and Novel layouts, each focusing on a specific aspect of Modern Events Calendar views.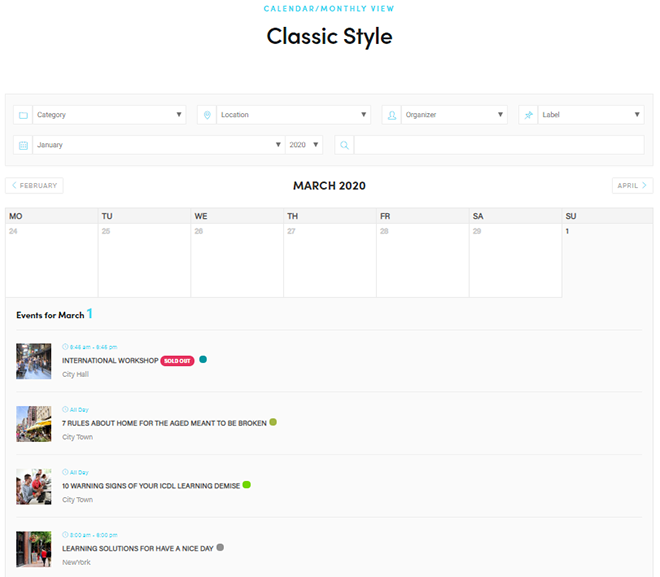 Weekly and daily views are two simpler layouts for seeing the events in briefer lists with the most important details related to each one highlighted.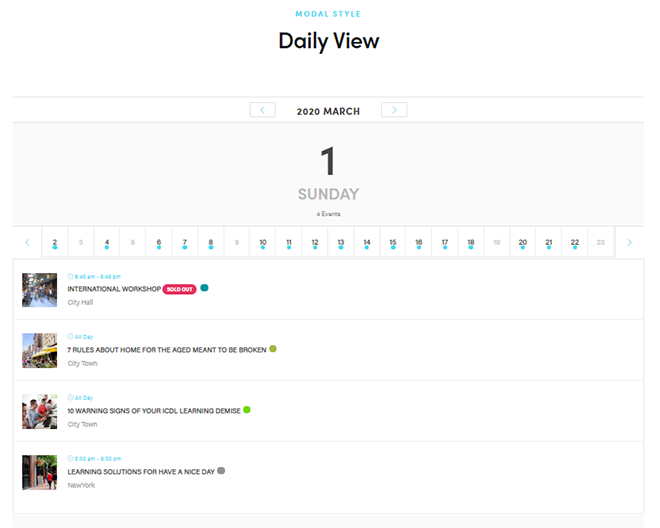 List View
This Modern Events Calendar views layout is suitable for pages in which you need the title of your events for a specific duration without other details. It comes with classic, standard, modern, minimal, and toggle views.
Additionally, you can enjoy a map view layout that shows the exact location of each event for the specific duration you want. This option can be an excellent chance for your business to show that you are not focused on one particular geographical area, and your activities have spread to other cities and countries as well.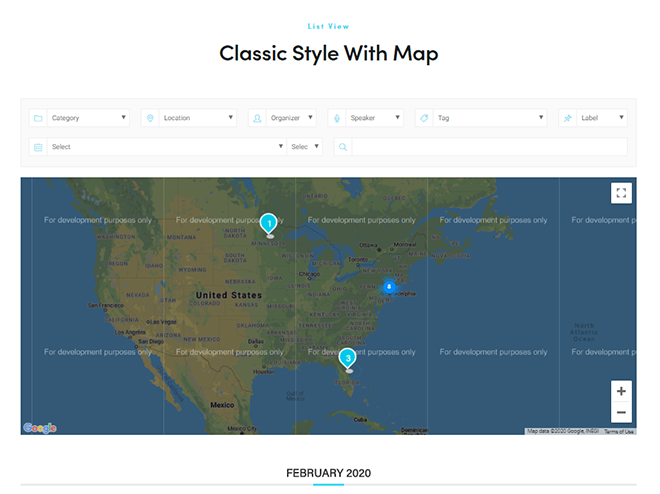 Grid View
It is another useful layout that lets you see the events all together without showing extra info. You can directly share each event with others, or register for them from this page view.
Grid view also comes in various styles and includes a map and a modern tile view as well. The tile view has been published recently, which gives an even more contemporary appearance to your Modern Events Calendar views.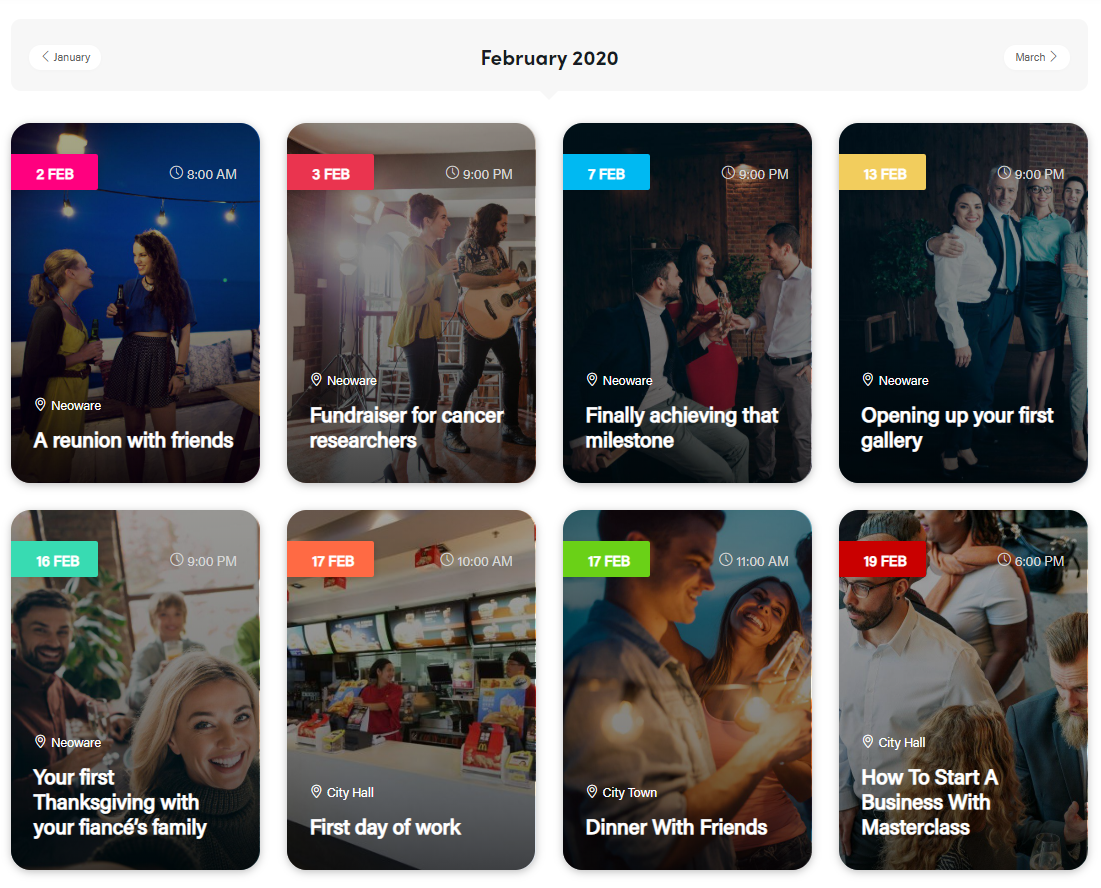 Masonry View
This type of Modern Events Calendar views can also show the events to your audiences in an easy-to-use and modern layout, which includes various kinds for the selected duration.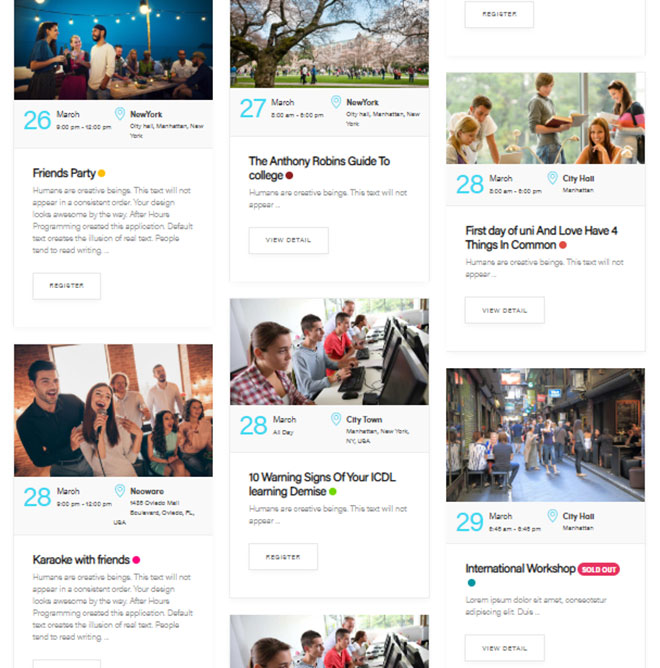 Slider View
When you have multiple events in a month or week, it is better to provide your users with a slider show that allows them to click and see them all one by one.
This Modern Events Calendar views layout gives you five options, each focusing on a specific aspect of the events. For example, you can see the information with the thumbnail on the background or picture on top with the relevant details below.
Countdown View
This Modern Events Calendar views layout is convenient and useful for our events with high importance that are going to be held in a short time, and we want to remind the website visitors about it.
This way, they can easily keep track of time and avoid missing any upcoming occasion. Generally, countdown timers convey a more feeling of necessity and enthusiasm to people, which can also be a marketing asset for you.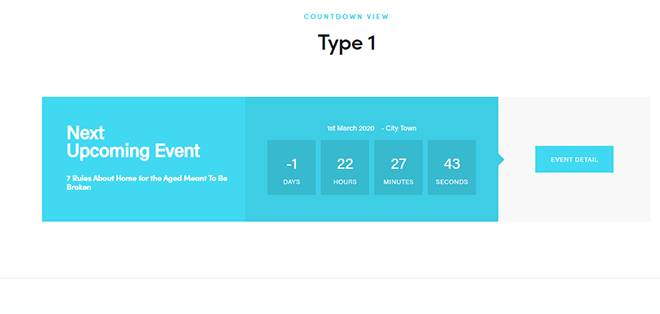 Cover View
This feature, as the name implies, is the best choice for showing events on the Modern Events Calendar plugin that we have a particular focus on their cover pictures. A nicely-shot photo of our event or even an infographic can best be emphasized in this way.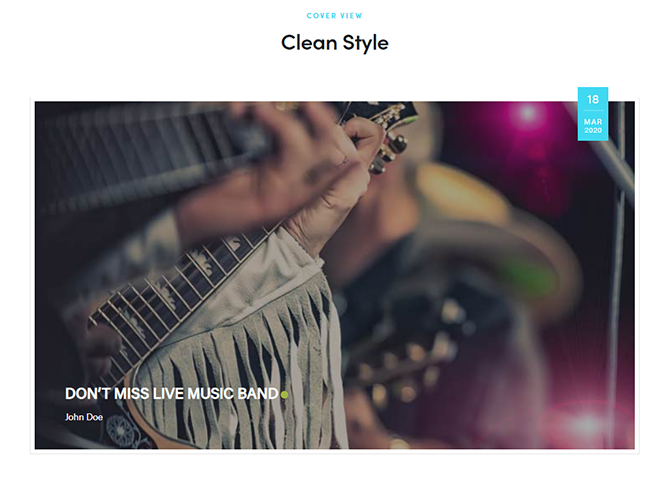 Timetable View
This option can let us see our activities on a well-designed timetable , best to show the sequence of actions over some time.
It can be an appropriate solution for conveying the order of our plans to the audiences on the Modern Events Calendar views and inform them about what we have arranged after or before their desired event.
Also, it can be a useful tool for showing the background of your business activities.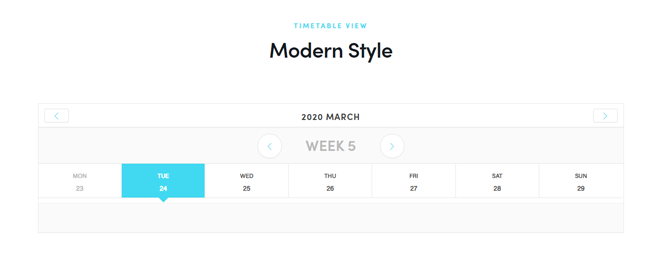 Carousel View
Carousel view is another beautiful layout of Modern Events Calendar views for displaying our programs and activities, which is accompanied by some subtle animation effects over each item activated by mouse movements.

Other Views
Aside from the practical solutions mentioned above for showing your events, you can even choose better layout options that are customized based on various needs of users.
Modern Events calendar widgets can be suitable options for displaying your plans and activities in smaller sizes.
Another useful feature in this category is the front-end event submission capability that adds to the plugin's versatility.
It lets your users register their events on that page without having to enter the dashboard. It frees your users from having to create an account for making a reservation or booking. You can customize it with different options, and your audiences book the event they want in a straightforward approach.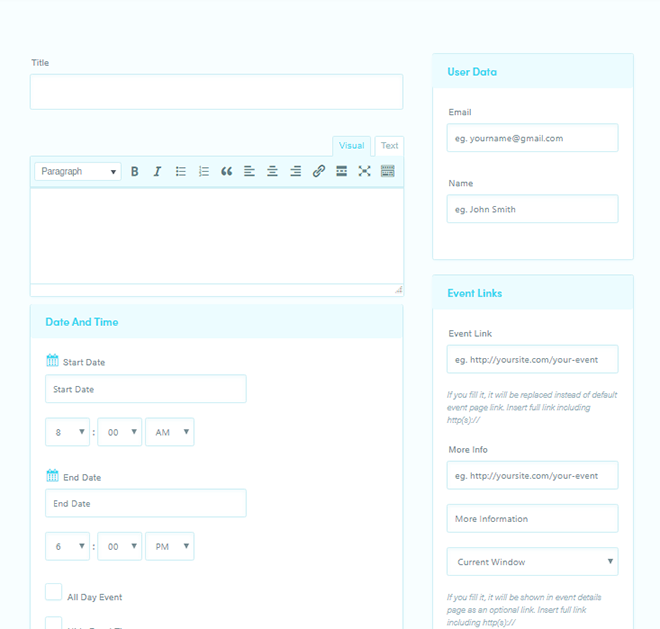 There is a special tab in the plugin's settings dedicated to this feature, from which you can change the details and publish it in an appropriate style that matches your website.
As you can see above, the best WordPress event calendar comes with so many calendar views to satisfy users for all their expectations.
There is almost no other WordPress plugin with so much emphasis on the variety of arrangements on the market. The developer team has brought its users as much modern and intuitive appearances available.
To make a comparison, other famous WordPress calendar widgets such as The Events Calendar provide only a few options to view the events.
It just includes the most common types, and you have not many options to customize them as per your needs. It seems that no other team cares about the variety of view solutions as the way Webnus does.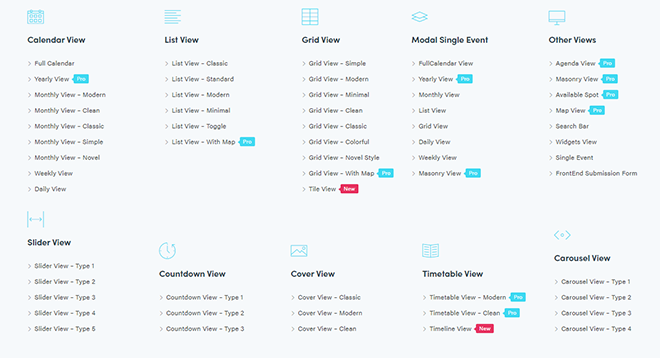 How to Use Different Views on MEC?
Modern Events Calendar views are published in various shortcodes that can be used on a WordPress page. To use them, you should head over to your plugin's setting and click on the Shortcodes section.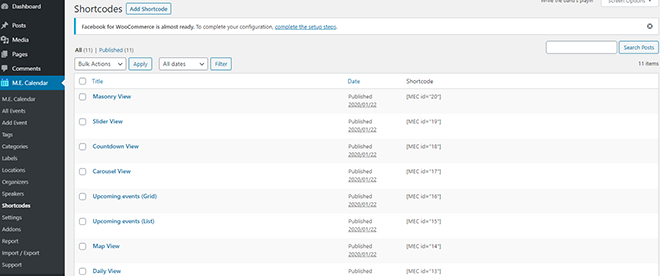 After choosing your favorite style, you can change the view settings, too.

For instance, if you need to use the map view on a page, you can change the skin, define the starting date, and limit the maximum number of events. Additionally, you can activate the Geolocation feature for a better experience.

Now copy the MEC shortcode into your page to show the information as per your customizations. Generally, shortcodes can help you manage your content more comfortable and more efficient while making the edits more straightforward.
More Customization by Elementor

The Modern Events Calendar views options are ready out of the box, and you don't need to make unique customization for using them. You can benefit from the massive collection of layouts and grab the attention of your website visitors the first time they open your pages.
Moreover, if the published layouts of the best WordPress event calendar don't satisfy you and can't meet your needs, you are allowed to make even more specific designs to build your views.
MEC plugin is entirely compatible with the world's most famous page builder, Elementor. It is one of the most downloaded WordPress plugins with drag-and-drop capability that allows users to create all the layouts they wish for website pages.
These addons are available in the Pro version on MEC, and you can purchase them from the addons page and make your calendar and website look more appealing than ever.
Currently, there are four specific addons for using Elementor on MEC.
Elementor Shortcode Builder
As stated earlier, the layouts are provided as shortcodes in MEC. The Elementor Shortcode Builder add-on allows you to create numerous shortcodes in Elementor and edit them as you like.
These Modern Events Calendar shortcodes can be applied to all parts of your website, and you can personalize the style and remove the elements you don't need to have in your best WordPress event management plugin.
Watch the following video to learn more about what you can do with the shortcode builder add-on of the MEC.
https://youtu.be/HyvApwsB70w
Elementor Single Builder
Using the Elementor Single Builder addon, you have a world of tools for designing custom-made templates for the appearance of your events. You are allowed to utilize so many options to create more stylish and appealing event pages in Elementor for the Modern Events Calendar views.
The following video gives you a better idea about this feature of MEC.
https://youtu.be/UTbFwEXTZAA
Elementor Form Builder
If you use tickets for your events on your website, the Elementor Form Builder addon of the Modern Events Calendar views provides you with a pack of useful tools to create creative ticket forms for your occasions. You can edit the details of your tickets based on the aim of your event and leave your audiences with a more convincing impression.
This short video can give you more information regarding this add-on.
https://youtu.be/ejHnD20XuYs
Elementor Shortcode Designer
After purchasing and installing the Elementor Shortcode Designer, you will be able to create shortcodes with customized layouts as you desire in the Modern Events Calendar views.
Using the Elementor plugin, the widgets can be repositioned and placed on the pages for the most appropriate views. Other details, including the number of events and map displays, can likewise be edited using this tool.
Watch the following video to learn how to use this add-on.
https://youtu.be/X4i-0zxxuFc
Fluent View Layouts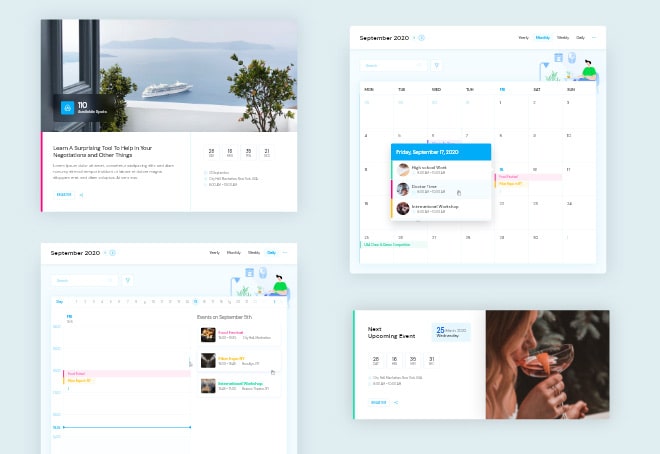 The Modern Events Calendar, as the name implies, is designed in a stylish and modern way that lets you enjoy the appearance of your calendar immensely.
The team of UX/UI at Webnus always keeps an eye on the latest trends to provide their users with the most stylish designs in the best WordPress event calendar.
This add-on is published for free just for a limited time, therefore, both Lite and Pro version users of the best event calendar software in 2020 can enjoy new skins inspired by the latest global trends.
As soon as you install this add-on, you see a magical eye-catching view on your calendar, which is like no other.
Apart from the items mentioned above, the developer team is working on even more new features to be added to their plugin, which are not announced yet.
You can always check the addons page to get updated about the new items.
Final Words
The feature-rich Modern Events Calendar has a ton of WordPress calendar views that increases the versatility of this plugin in the layout options as well.
Whether you want to have full-page views for your events or just small daily viewers and sliders, MEC WordPress calendar view layouts won't disappoint you in any way.
Choose the option of the Modern Events calendar that favors your expectations, copy the shortcode into a page, and you are done! Enjoy the modern and intuitive views that increase the attractiveness of your Modern Events Calendar views dramatically.
Recommended Posts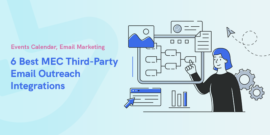 July 24, 2022