---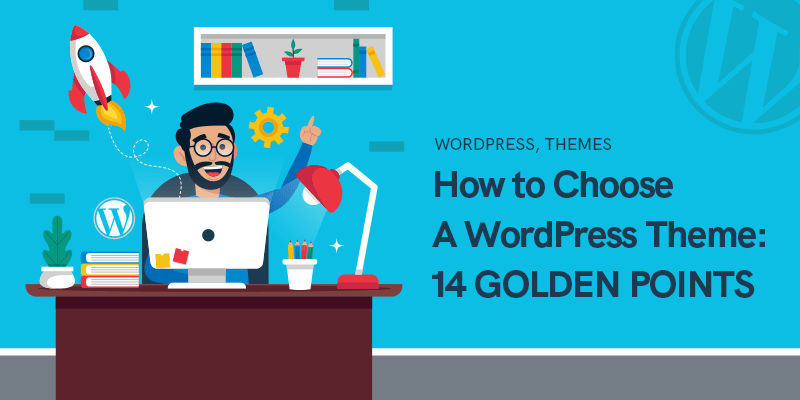 How to Choose a WordPress Theme: 14 Golden Points
Selecting the Perfect WordPress Theme
If you have decided to use Wordpress as your CMS (Content Management System) you surely need a guide to understand how to choose a WordPress theme among all of those choices. Consider this when you want to choose a WordPress theme which is one of the most important tasks for setting up a website.
In this article, we're going to explain what you should consider for choosing the right theme for your website and we'll try to help you answer this question: "how to choose a wordpress theme?". We will explain which features are essential for a WordPress theme and which ones could be ignored.
You might like this: How to choose a WordPress theme for your blog?
Needs Over Consults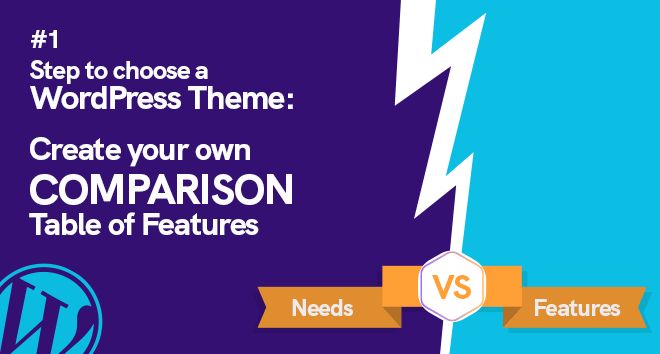 Before we start the checklist, the first thing that you should consider is your needs! There are many things that would be essential in a general view, but what you need is more important than any other reasons and advice.
For resolving this you can create a table which includes themes, their features, your needs and their availability in those themes. By analyzing this table you can choose which ones are in higher priority for choosing.
For example, if having a good mobile version is crucial for you, you can put it on a column and check which theme from your list have a good mobile version. By gathering all your needs together, choosing will be easy as a piece of cake.
Page Speed is Getting More and More Important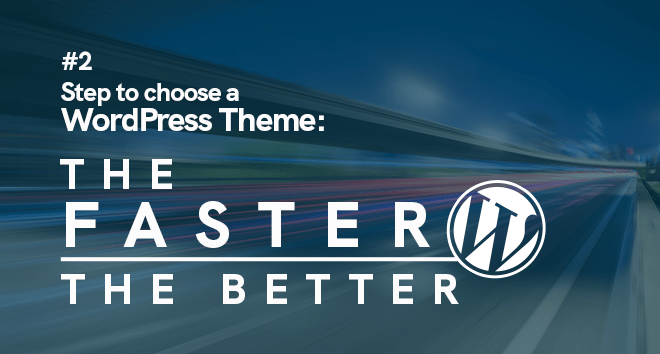 Page speed is one of the most important factors to search engines and users. It shows how many requests are made to load your website and there are many factors that determine a page loading speed. In one word, there's no way out of it. You have to optimize your website's page speed anyway.
You can measure this by Google Page Speed or GTmetrix. Overusing of JavaScript and not optimized images could effect on your website loading speed. Some factors are made by users, but there are some issues that should be maintained by the theme developer team.
If you need the best practices for increasing your WordPress speed, you gonna need to read Speed Up WordPress Ultimate 2020 Guide.
Ode To Simplicity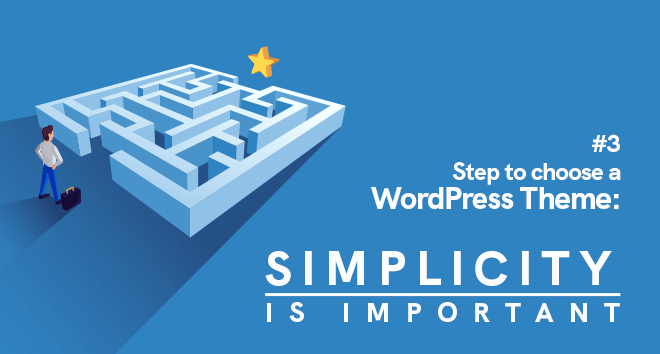 There are many themes that provide a wide range of features and in one word they are "All In One Package". In some views, this is very nice to have everything you might need in your pocket, but that will hurt in the long run.
Consider that it's possible that you won't need some features of the theme forever. In this case, what's the purpose of all those complications and hardships of delays in loading and existence of those features?
Remember that choosing a wide service will make more weak spots besides controlling them are not in your hand and could ruin all your efforts.
A point that should be considered is to choose a theme which resolves your need in the simplest possible way.
You might like this: Why It Is Beneficial To Switch Your Business Website to WordPress?
SEO Friendly Features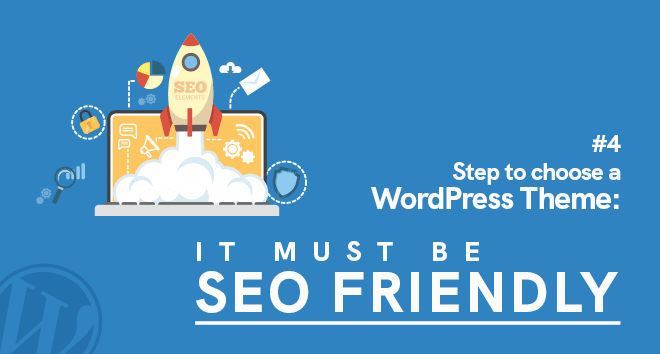 The theme on your website should have the features that let you optimize your site for search engines.
A good looking website could still have a terrible HTML coding in the backyard. For resolving this, you have to put your developer on demo version to test it. The dev should check things like HTML5 and other programming features which is better to hand it to him/her.
Of course, this one won't be a problem if you're choosing a theme from a reliable company and they will surely follow standard SEO methods.
If you want to increase your website rankings, read this: 11 Ways To Increase & Boost WordPress Website SEO Rankings
Being Responsive is Not Selective Anymore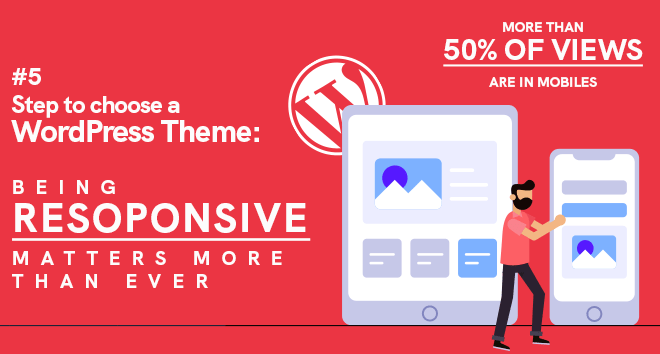 When Google released the Mobile First Indexing algorithm a few years back, everybody understood that the mobile version of a site will be one of the most important features in the future.
Being responsive means that your website will be easily translated to mobile mode and navigating through it will be easy and fast for users.
This becomes Important when you realize that web surfing from mobile devices like smartphones and tablets is getting more share than PCs and laptops.
Learn CSS (Cascading Style Sheets) from top-rated instructors: Udemy Top CSS Courses Online
Good Mobile Version is Better Than a Good SEO Specialist
Mobile version is as important as beginning responsively. When most of the visits are coming from smaller devices, it's very important to welcome them nicely which makes them return to your website on other occasions.
For example, consider this scenario that a user enters your website. As it's not important for her or him in the first visit that who you are, he or she touches back button as soon as he or she can't find the navigation menu or buttons that he or she needs.
This action will easily ruin all your efforts on SEO of your website by increasing the Bounce and Pogo-sticking rate of your website. Short sessions are another problem that the wrong theme could bring for your website by not showing different parts of your pages in its right place.
With all these descriptions, you have to do a mobile-friendly test and the best tool you can use is the Google mobile friendly testing tool which shows you are your webpages mobile friendly or not.
Structured Blog Section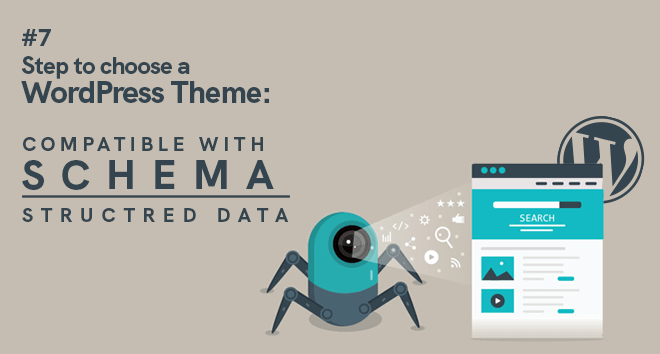 If you want to be in search engine result pages (SERPs) you have to show your activity to them. It's impossible if you rely on your business introduction. Consider that you are running an online store.
Eventually, there's a day that you have introduced all your products. What else you've got to do after all? Sit tight and wait for customers to find you? As everyone says, content is the king!
That doesn't make sense either way if you stop producing content one day. All you have to do is to write about your products, tell people why they need it and how they can fix their problems on your blog.
For this, you need a good looking and well-structured blog.
Social Media Support
These days, social media means everything to digital business. They provide external links and direct visitors, increases your brand awareness and public participation and many other great things you may know.
But consider this if your theme does not support share buttons itself and you have to use a plugin for that!
If theme designers are designing a theme based on long-term business views, they surely have to consider social media friendly basis.
Retina-Display Ready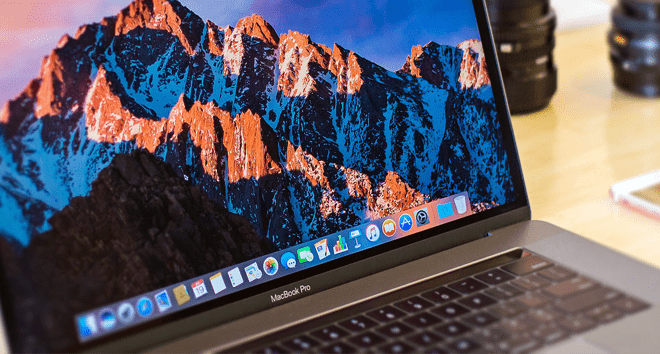 We told you about needs that comes over everything else. The thing is you have to know your audience and target your market.
If your audiences are coming from iOS platforms, you have to be prepared for Retina displays. Good looking is a very important factor for customer attraction and restoration.
When a user feels that you are caring about them by personalizing your service for them, they will think about you and that's the whole purpose of web design and SEO and SEM.
No Respect for Scalability
Although there are many factors that overcome style, it's still important to keep the style in mind. Good loading speed and easy navigation are crucial for any website, but you can't ignore style and the way that your website looks.
This becomes more important when you want to make a good impression that the users remember you and your website.
It is more convenient that the theme has a good look instead of making you programmer manipulate CSS and other codes.
Page Builder and Page Style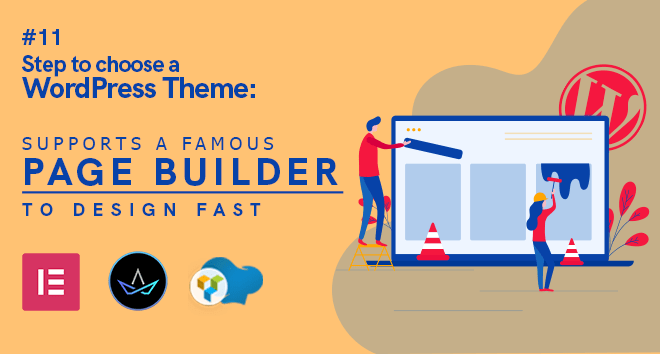 Multi-purpose themes are built on several standards and many considerations for businesses they are designed for. But no one can say that they are enough for a website. You can start your business by importing different templates of a multi-purpose theme as you desire, but when your business grows, your website needs to grow through. In that case, you have to use your own designers to customize your theme.
When it comes to this, page builders are so crucial. Your theme should have to use more efficient page builders with more practical features like Elementor or WP-Bakery
You might need this: What is the Best WordPress Theme for Elementor?
Supported Plugins and Plugins to Support
In the world of plugins, especially in the WordPress, there are millions of plugins that you can use. But there are some plugins that are essential for a website and most of the admins use them.
Some plugins are unavoidable like Slider makers and some of them you know you need them from beginning like YOAST SEO, Gravity Form, Woocommerce and etc.
It will be crucial that you make sure the theme that you choose is supported by these plugins.
Also, every Premium WordPress themes come with some Premium plugins included. Before you make the purchase, you have to make sure how they are practical for you? are they usable at all? You have to make these questions because the built-in plugins and supported plugins will help you to reduce maintenance expenses as much as possible.
Support Team and Regular Updates
Consider you are experiencing some issues and you can't see where the problem is coming from. Best and the safest way for such conditions are to make a ticket for the help of the support team. When you are in a "Red-Condition", the faster you get helped, more satisfied you get.
Moreover, regular updates are crucial to any digital product. In this criteria, there are many factors that could change the rules of the game. All the bugs found by users are factors that a good developer team have to check and release an update if they were occurring to some users.
Another thing for an update is changes in the substrate. As you are using WordPress as your CMS, it's rational that when WordPress releases an update, all the deployed components, like your theme, should be updated for more coordination.
Pay for What is Worth It
You can find many free themes in the market, but if you're looking for long-term business, it's better to choose something that makes your sure about support and updates.
It's obvious that premium themes got better supports and updates more frequently by changes happen in google and SEO algorithms.
By purchasing a premium theme you can make sure that there's somebody out there who cares for what you have. So it's better to put enough money aside for a good premium theme.
Chu Puzzle Was Solved Easier
We pointed some of the most important factors for choosing the best theme for your WordPress website, but surely there are many other things that we can add to this list such as loading speed, page builder and fonts.
By considering these main factors, most of the other factors will be considered automatically, this is why it's very important to survey all these factors before setting up your WordPress website.
Recommended Posts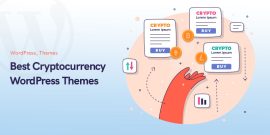 May 29, 2023