---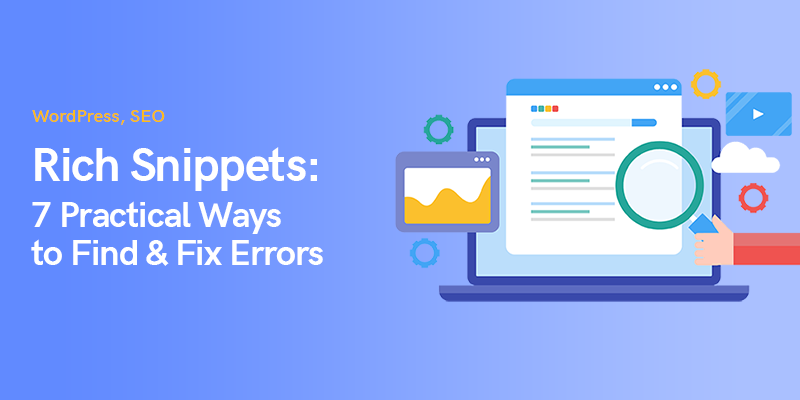 Rich Snippets: 7 Practical Ways to Find & Fix Errors
Practical Ways to Find & Fix Errors
Google is now the go-to place for finding information online. Let it be the descriptions of the Einstein's theory of general relativity, or finding the nearest restaurant around, we are all used to entering what we need in the address bar of Google to find it out. Therefore, the more pleasing the results are, the higher the chances to be clicked and opened.
Rich snippets are additional information and details that make search results more beautiful and pleasant to the eye. Structured and clean, this additional information helps machines, such as Google, identify relevant content much easier.
After all, the whole process of finding the webpages for keywords depends on the algorithms of search engines, and that's what prioritizes structured data for us.
Today we will get down to this necessary element of website pages and go through the most common rich snippets errors that come up. By the time we wrap this article, you will know how to fix the relevant errors to improve your click-through rate and increase ranks in SERPs.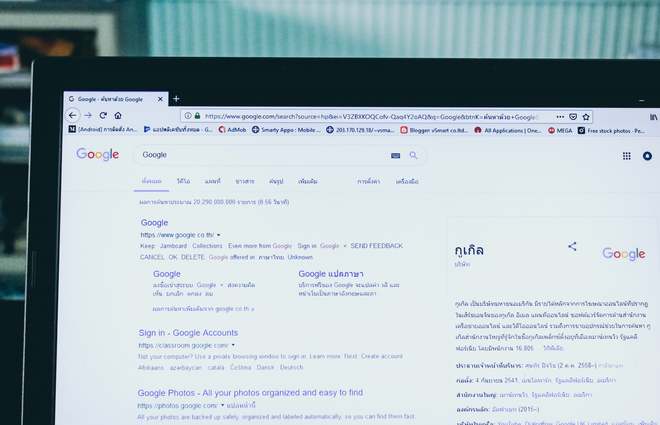 Let's First Understand the Meaning of Rich Snippets
Rich snippets are typically structured data markups that not only help Google crawl your pages better but also understand what it is about way faster. Implementing rich snippets on your pages provides users with an overall preview of your content so that they know what they will see on your site before clicking on it.
The content preview is hugely beneficial since it prevents losing SEO rankings by leaving negative impacts on your bounce rate. As you may know, Google measures the interactions people have after they enter a website.
If your users open your link in the results page and don't find what they were looking for, they quickly click back to try another website. So the provided descriptions effectively attract users' attention when they look at the results of SERPs and increases your SEO rankings when they spend a long time on your website.
Asking what you can include in the rich snippets?
Luckily, there is a great variety of content you can add to the structured data markup of your page. Among them, reviews are perfectly suitable to increase conversions. Aside from that, you can display information about people, businesses and organizations, music and videos, events, and recipes.
This information somehow makes your audience more confident to click on your link compared to rival websites on the list.
Rich snippets only show for pages with specific types of content. Also, they can vary on different devices. For instance, "how-to" rich snippets are more prevalent on mobile devices compared to personal computers. Hence, it's worth considering these factors so that you advantage from the traffic of other devices as well.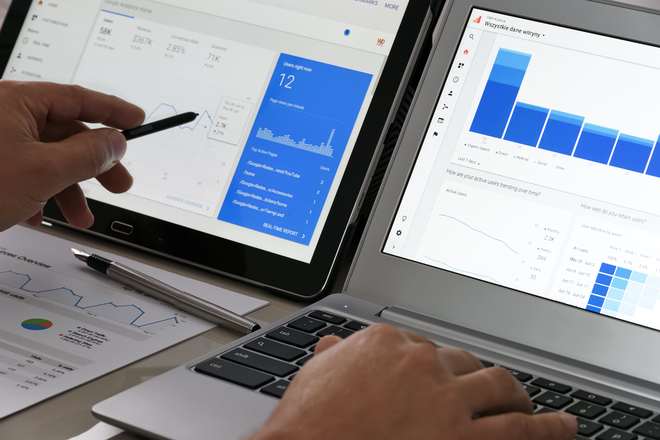 Rich Snippets and SEO
The content that appears in your snippets can be exceedingly enticing for users to click on your link. The reviews, prices, and ratings that appear in this box establish trust substantially and encourage people to enter your site.
For example, if you have an online store, it's more likely that people click on your product in SERPs if they see the price of the product as well, even though you don't appear as the first result. You can get even more reviewers if you have market research in advance and display a lower price in this box.
By including the additional information, you make your pages more relevant to those who are searching Google for specific information. Better details equal better chances for your links to get clicked on.
In summary, rich snippets are not a factor that brings better ranks to you, but at the same, are essential for your SEO. The more attractive they appear, especially for local searches, the higher your chances of being chosen by users. Hence, make fixing rich snippets errors a priority on your site's checklist of SEO.
How to Define Rich Snippets Errors On a Site?
Structured markups on pages can be tricky and are likely to bring different errors. To make sure that your site has rich snippets or not, you can use three Google tools to check for errors.
Firstly, you should use Google Search Console to find potential pages with warnings. For this purpose, head over to Search Appearance > Structured Data. Here you see a list of errors caused by different reasons.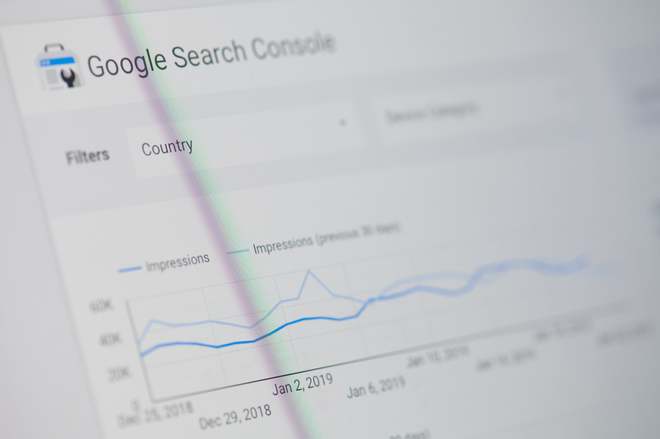 Next, you can use the Google Structured Data Testing Tool, which is perfect for conducting a live test. You can enter the URL of the desired page and see the explanations of issues on the right side of the panel. This can also be a perfect match for experimenting with the content you are going to upload on your site.
Additionally, the Google Structured Data Testing tool of Google allows you to scan individual pages to see whether they are eligible to create rich snippets or not. It comes in handy to locate errors and fix the issues.
Repairing the Rich Snippets Errors
Now that you have identified the errors related to rich snippets, it's time to take action and fix them. The following list helps you get rid of the common errors that every website owner could encounter.
Missing Fields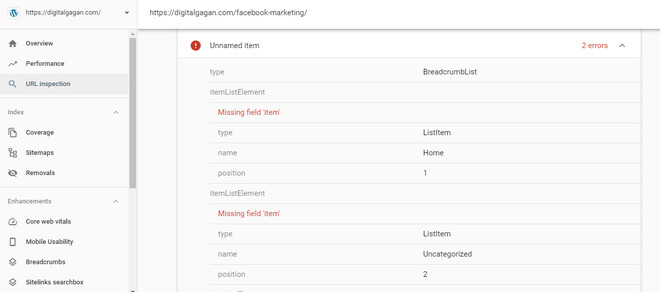 The Missing field issues are the most probable and relevant items of rich snippets errors.
For eCommerce websites, you may encounter multiple missing fields related to the products. Missing field review refers to the condition when there is no review of your product available in the rich snippets. Similarly, brand, offers, availability, and URL all define the necessary information you should cover in this section.
How to fix it:
The easiest way to solve this problem is the Data Highlighter section of the Google Search Console. After choosing the proper type of page subject, fill in the schema information according to your content. To speed up the process, you can click Tag this page and others like it to apply changes to multiple pages.
Once you are done making the changes, submit the pages for another index.
Spammy Markups – Misleading Data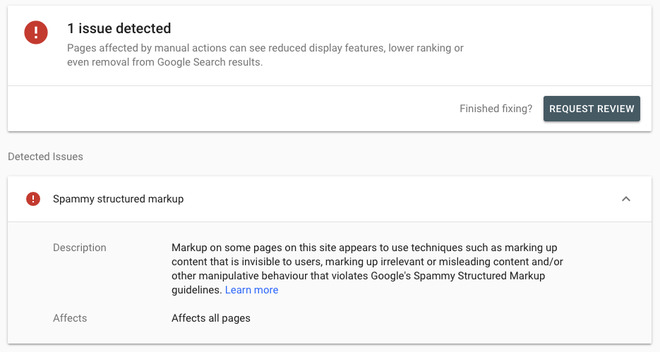 Locating this kind of error is not always an easy task. Google can't correctly define where spammy issues occur and doesn't go into details about it. As advised by Google, this problem can happen if you misuse another markup that results in including extra descriptions in the search results.
Some examples of this type in rich snippets errors include:
The wrong classification of a page for criteria and conditions it's not.
The excess repetition of markups, such as services or your type of business.
Including more than one product in the markup of single-product pages.
A real case scenario in this regard is the violation of guidelines related to Event markups that took place a few years ago. Some eCommerce owners included their discounts in this category for rich snippets. You should avoid incorrect classifications and the addition of several products in the markup of a single page since they are considered penalties.
How to fix it:
First of all, find out whether the error is for one page or the whole website. If the problem is sitewide, you should test the pages one by one and locate the error. On the other hand, if the same error exists on a lot of pages, you may end up seeing an error message of Google about the whole website.
Test your backend and content using the tools, as mentioned earlier, to find the specific issues. To put you in the picture, parsing errors and the issues related to your strings can be some of the typical problems in this category.
Hidden Marked-Up Content
In some cases, you need to add elements on your pages that describe the language of the schema markups. If you have an eCommerce website, keep in mind to use Product schema so that search engines can index and rank your content easier.
As an example, the reviewer rating type of markup can help you dramatically if it appears in result pages. Doing so requires you to not only include them in the backend but also make them visible on the page of each product. This way, you are telling Google that your site has, for instance, around one hundred 5-star ratings, but they are not visible anywhere!
As a result, try never to make data hidden from the frontend, even for a short time. We have seen that some online shop owners make reviewer ratings hidden on the page by default, but provide a link to make them visible. This is likewise another big mistake since Google doesn't understand you have included such information for your product.
How to fix it:
We strongly recommend to display data as much possible and edit the schema to reflect them accurately. Modify it in a way that your users can see the most details when they land on the pages of your products. Never forget to submit the updated pages for indexing after each modification.
Unparsable Structured Data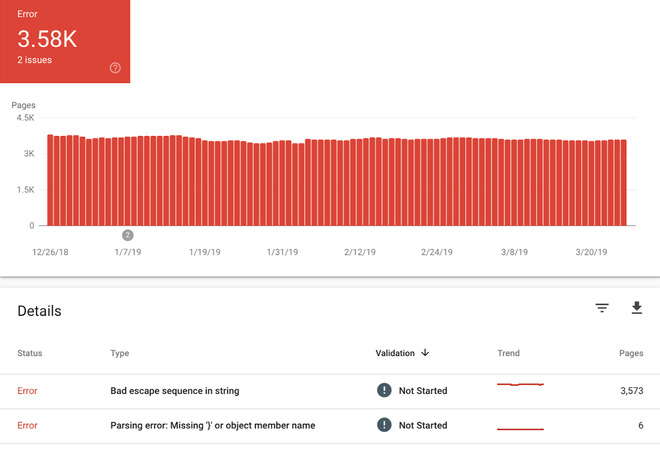 Dealing with this problem of rich snippets errors is way more comfortable than the previous ones. These errors can either be caused by 'spelling' or semantic errors. For instance, misusing "category" instead of "category" results in unparsable structured data errors on your website.
How to fix it:
The solution for identifying these errors is entering the URL into the Structured Data Tool to highlight the lines, including incorrect information. Locate where the problem exists and edit the code to apply changes. If you are not sure that you are using the proper format of phrases and codes, copy them into the tool, and revise.
After finishing the edits, click Validate Fix to save the new conditions.
Google Helper
In case you need further assistance and want to make better progress with your markup elements, go for the Structured Data Markup Helper. Using this tool allows you to display a more appealing version of your pages compared to other results of search pages.
Using the markups for HTML format emails is also a good idea by which email clients can display the content much better. Many businesses host and manage events of various types on their website and want their audiences to be able to find them on Google effortlessly.
If you mark up this group of activity on your site, Google indexes them so that they appear as rich snippets.
Other Tools
Apart from the general solutions mentioned above for rich snippets errors, you can opt for third-party tools to optimize your content automatically. If you need a more in-depth analysis of your markup or want to use a tool to make additional improvements in it, you can find a list of useful tools on the SEO skeptic's article written for this purpose.
For those who hold and manage events on their WordPress website, optimization of events can become a simple task.
Some feature-rich WordPress event calendars have the option to update schema markups according to your event's details and content. This capability facilitates your process of event optimization for rich snippets and increases the chances of being seen on the first page of Google, especially for local searches.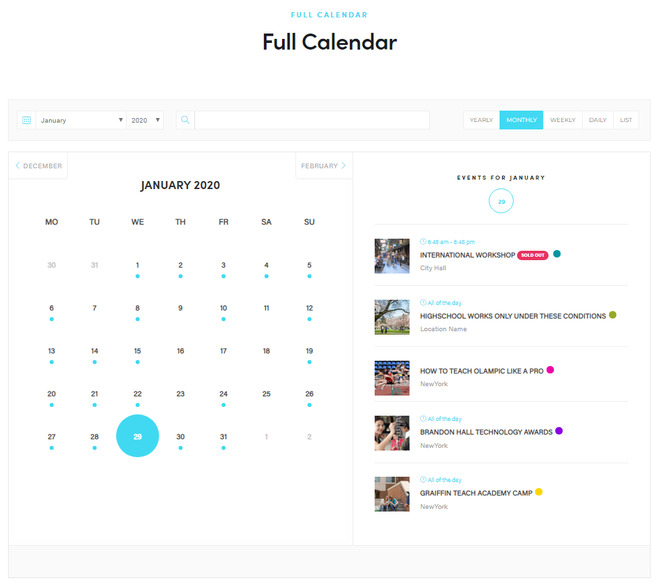 Consider the case that someone notices your event and gets online on the date or attends the mentioned place, but suddenly find out it's been canceled! That's the worst thing that could happen to a brand or firm that holds events regularly.
Another practical feature of these tools is your event status. Either you cancel an event or postpone it to another date, people will notice upon seeing the event on SERPs. It can, in turn, increase user satisfaction and build more trust in your brand.
Whether you go the manual route or use the third-party tools, prioritize your errors, and start from the items with the most failures.
Conclusion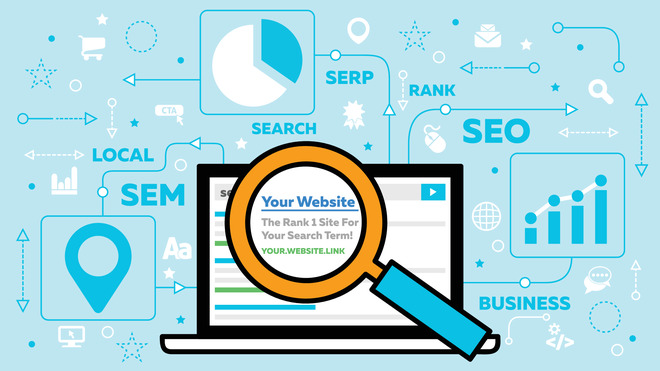 Rich snippets errors can prevent your site and brand from proper online growth. Some of these errors can appear on your site by mistake and leave you behind the competition on the market. If it's your first time noticing these problems, a thorough examination of the website would be extremely beneficial in detecting the probable issues.
Even if you have recently performed a data check for structured data, it's good to make it a regular, repetitive task for your site. Target any rich snippets errors you have on your pages and increase website traffic right away.
Recommended Posts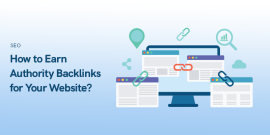 November 29, 2023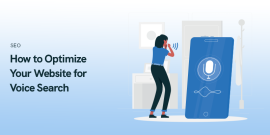 November 14, 2023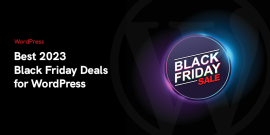 November 13, 2023