---
Updated: September 27, 2023
No Comments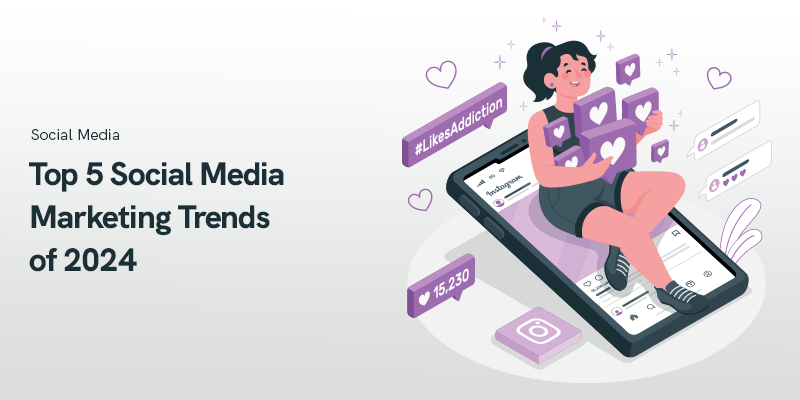 Top 5 Social Media Marketing Trends of 2024
Whether you're a start-up or a big enterprise, if there is anything that deserves your constant attention, then it is effective marketing.
Presently, Social Media Marketing or SMM is what will make any business a huge hit.
As it's cheap, effective, and expands the business reach, businesses place their bets on social media marketing without any qualms.
But, the key here is relevancy.
Your social media marketing campaign should be well aligned with the customers' demands.
As we are going to the wrap-up year 2023, let's have a look at social media marketing trends making headlines in 2024.
Top Social Media Marketing Trends for 2024
Social media marketing holds all the power in the world to leverage a business's customer reach.
The problem with this option is that things change very quickly.
One tactic that must be going wonders today may not seem relevant tomorrow.
This is why it's wise to brush up on your social media marketing understanding and deploy only the latest and updated social media marketing tips and strategies.
For your convenience, we present you a rundown of the top 10 social media marketing trends and one additional tip.
Trend #1 – In-stream and live-streaming shopping is a hit
People need things to be as simplified as possible, and in-stream and live-streaming shopping do the same job.
Without forcing the buyer to visit the website, these two things allow customers to shop directly from the shoppable posts.
Facebook has already started this and offered a Diem digital currency to the customers for making payments for such transactions.
Trend #2 – Online shopping with a touch of AR/VR technology
There is still a particular group of people who like buying from the store as they think that social media or online shopping experience is not that realistic.
To remove this hurdle, Facebook has announced using AR/VR technology so that buyers will have more real-life experience.
Facebook is planning to launch AR glasses.
These glasses will work with Instagram, Oculus VR headsets, wristband controls for AR overlays.
Instagram will integrate AR glasses directly into the platform and display captured videos and images to the customers.
So, don't forget to include creating AR/VR compatible content in your future social media marketing strategy.
Trend #3 – Shop via Tweets
The general perspective is, Twitter is not for commercial purposes.
But, in the upcoming time, users might be able to shop via tweets.
Seeing the massive surge in mobile-optimized buying, the platform was bound to take this step.
Testing for the latest shop elements has already begun on its professional and official accounts.
As per the news, Twitter is in the process of developing eCommerce options compatible with the platform.
If a thing goes as planned, then we might be able to shop via tweets as well. It would be in-streaming buying only.
Therefore, your eCommerce marketing plan for social media should include Twitter as a channel going forward.
Trend #4 – Cause-driven marketing will pave its way
Marketing strategies will undergo a dramatic transformation in the coming times.
Hard-selling tactics don't have a viable future, as only 1% of millennials believe that a compelling advertisement builds trust.
Brands will have to leave behind traditional marketing methods and adopt cause-driven marketing that resonates with millennials and younger generations.
Topics such as health, economy, education, equality, jobs, food trends, and inclusivity matter the most to people.
And if you don't create content around these topics, you will be rendered obsolete.
However, brands have to keep in mind that they need to stick to the causes they support.
If you advocate a social cause only to attract more eyeballs, you will land yourself in trouble.
The moral of the story is that your marketing messages should be cause-driven and authentic.
Trend #5 – Nostalgia marketing is the way forward
The pandemic has disrupted the lives of people globally.
Some have lost their loved ones, and others are struggling to meet their ends.
A glance at social media mentions indicates that keyword usage for terms related to "nostalgia" and "remembering the past" have shot from 13 million to 24.4 million, an increment of 88%.
Brands can use nostalgia marketing to brew up sentiments and develop strong positive emotions in online consumers' hearts.
The Talkwalker study suggests that nostalgia marketing was used during the 1920's depression and the 2008 recession.
Similarly, nostalgia marketing can do wonders for you during the current times of widespread deaths and economic uncertainty.
Trend #6 – Focus on shorter content
Bite-sized content is winning audiences' hearts as it's engaging, conveys the information right, and leaves a significant impact.
It's because the average engagement span has come down to 8 seconds
People don't want to watch minutes-long videos to gather information.
This explains the popularity of TikTok and Instagram reels.
You may use Social media marketing tools to make sure your content is clear and concise.
Trend #7 – Facebook will rule the world of social media
Out of all the social media platforms, Facebook is still top with its huge user base if you believe top social media marketing agency experts.
Presently, there are 2.9 billion active users on this platform, and 90% of marketers target it.
However, keep in mind that you won't get much attention from Gen Z while choosing Facebook for business marketing.
Adults prefer Facebook while Instagram is famous amongst Gen Z.
So, target the audience and run the social media marketing campaigns accordingly.
Instagram has a monthly user base of over 2.3 billion active users, making it a prime platform to engage with the Gen Z demographic and maximize the impact of your marketing efforts on this influential audience segment.
Trend #8 – Code Scanning
The QR scanning payment option is already there and has been a great help.
It's going to barge in on social media as well.
The buyer can scan the image or product code and find it online. Snapchat is planning to add this feature to its app.
Trend #9 – Promote user-generated content
Other than professional or branding content, actual user-generated content is going to rule over social media.
It sounds more convincing and leaves a positive impact on the audience.
SocialMediaToday revealed that brands are experiencing an instant 20% boost in engagement after using user-generated content.
So, your social media marketing plan must align with this trend in 2024.
Trend #10 – Protect your brand from the onslaught of memes
"Memes" is the new language of millennials.
The COVID-19 pandemic has given a boost to this mode of communication.
Research suggests that 55% of people aged 13-35 share memes every week.
Another interesting statistic tells that mention of memes has shot up from 19.8 million in August 2019 to 24.6 million in July 2020.
Although memes have gained widespread importance in recent times, brands need to keep in mind that memes are generally used for malicious reasons.
The following points will help you protect your brand from the onslaught of memes:
Engage with the meme community to make your brand go viral.
If a user-generated meme goes viral, share it across your social media handles and credit the creator.
Be careful not to post memes that you don't understand because they may harm your brand. Stay aloof from memes that give rise to religious hatred or communal violence.
Conclusion
Social media has become a powerhouse of ideas.
For the first time in human history, communication barriers have been eliminated, giving rise to a one-to-one relationship between brands and consumers.
This has made it essential for businesses to closely watch changing market trends and customer behavior and transform themselves accordingly.
This article gives you a yardstick to measure your current performance and how you should adapt yourself in the coming times.
Recommended Posts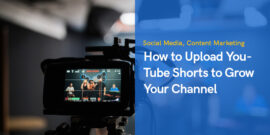 January 15, 2023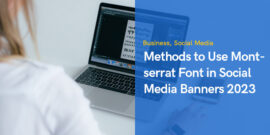 October 22, 2022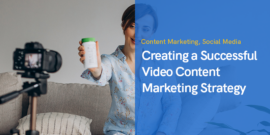 October 2, 2022