---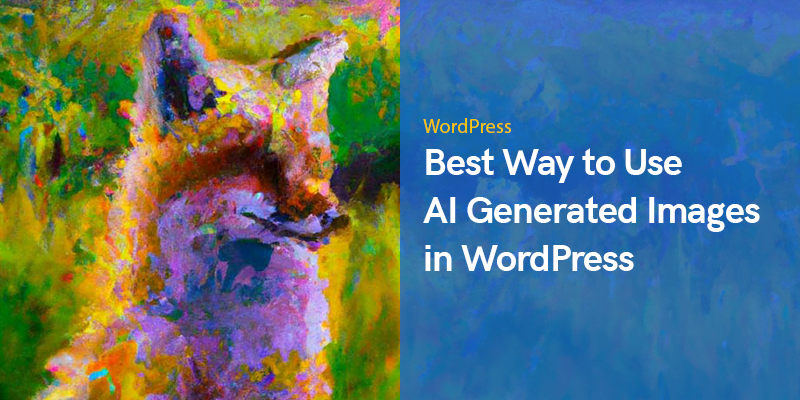 Best Way to Use AI Generated Images in WordPress in 2023
Generating AI generated images in WordPress is one of those awesome possibilities offered to us by the technology.
These images are so well-generated that they can easily replace the actual images most people use for their website. The best thing about them is that you don't need to worry about copyright.
Today we are going to show you how to use AI to generate images in WordPress.
Let's see what's waiting for us.
Why Use AI Tools to Generate AI Generated Images in WordPress?
Facing the issue of choosing an image for your website, you can either choose from royalty-free websites like Freepik, Unsplash and ShutterStock, or you can go for paid stock image websites.
But there are disadvantages to these options. By choosing the free images you are consenting to having an image on your website that is too generic and has been used over and over by hundreds of users. Choosing from the paid website is also not possible for users who are low on their budget.
You can also take photographs yourself, but that's not really a good choice because you may not be so professional at photography or it may be impossible due to other reasons.
The good news is that there is a third possibility too. Using AI generated images for WordPress. AI is the new awesome thing!
There are some tools for this, the most famous of which is DALL.E. You submit a text for it and it gives you a ready-to-use image. For example you type "a young man sitting at a desk, working with his laptop, the sun is shining in through his window" and you get the image of this.
The thing is these images are creative and artistic alongside being unique.
Generating AI Generated Images in WordPress Using DALL.E 2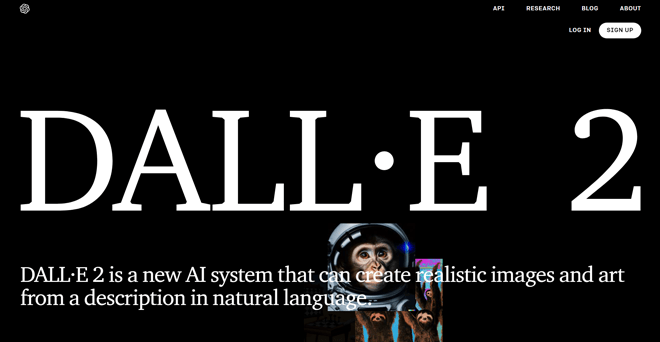 Developed by Open AI, DALL.E 2 is well-known for its artistic creativity and versatility.
This tool is not directly integrated with WordPress. So you have to first download the generated images and then use them for your website.
When you sign up freely to this website, you get 50 credits for further usage. You can also check out the latest images created by DALL.E 2.
There is a prompt field which needs a text creatively and expressively description of the image you want to have. Be creative and as detailed and comprehensive as possible in writing it.
After you provide the prompt for it, the AI gives you four possible options. You can download all of them to your computer.
You can also edit them by clicking on them. Cropping and retouching is also possible.
After downloading the AI generated image you had wished for, you can go to Media > Add New from your WordPress dashboard and add it to your website.
You may ask what happens to the license for your image. We should say that once you generate an image using DALL.E 2, you will have the copyright for it and you can use it anywhere, no matter if it is your WordPress website, YouTube, Facebook, etc.
Conclusion
That was all about generating AI generated images in WordPress using artificial intelligence. DALL.E 2 is our best option to offer to you, as it is the most professional and sophisticated too in this realm.
We would be delighted to hear from you in the comments section. Tell us your direct experience with any tools like DALL.E and share your thoughts with us on this topic. Thank you for reading.
Recommended Posts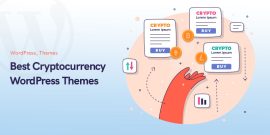 May 29, 2023