---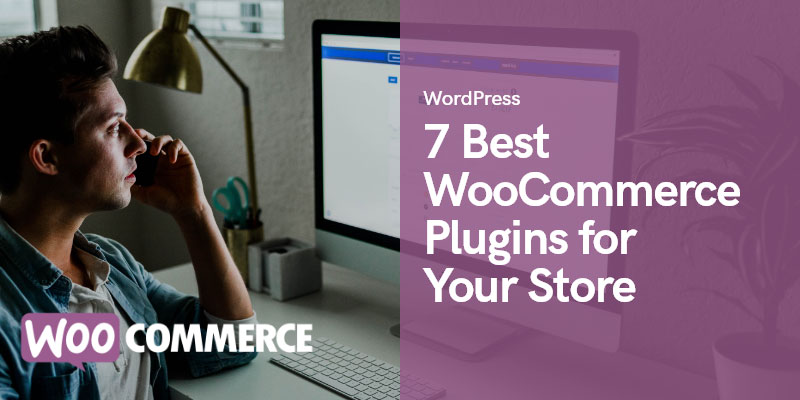 7 Must-have WooCommerce Plugins for Your Store in 2023
WooCommerce is a great channel for nearly any eCommerce business, and it offers a wide range of features and options for thorough customization. Ecommerce vendors can achieve incredible results with WooCommerce either using it alone or taking advantage of multiple platforms.
That said, WooCommerce is at its best when combined with additional plugins that introduce new features and capabilities. WooCommerce has a thriving plugin ecosystem that includes options for nearly every area of the site.
Must-have WooCommerce Plugins for Your Store
These are a few of the most effective WooCommerce plugins for eCommerce vendors.
Omnisend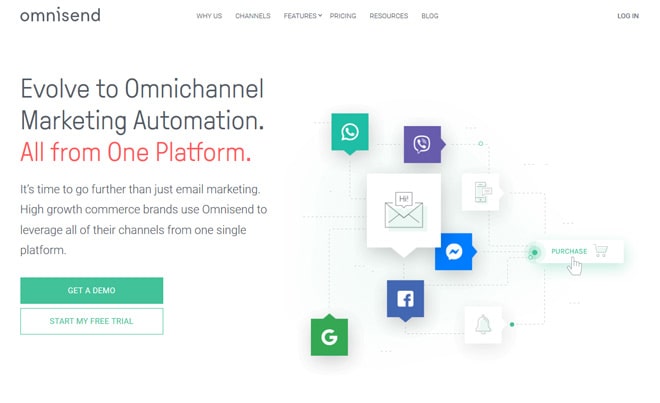 Omnisend is an extremely powerful marketing solution, and it offers all the tools most small to medium-sized businesses need to develop effective campaigns. It streamlines the management of nearly every aspect of the customer journey including tools like data gathering, audience segmentation, and marketing automation.
Omnisend is designed for omnichannel campaigns, and you'll achieve more with the service if you leverage the benefits of multiple channels. You can use Omnisend to set up interactions via text, email, social media, push notifications, and more.
Furthermore, the platform provides templates and preset designs to help you optimize your content. The Pro plan starts at just $16 per month, but there's also a free subscription that's limited to email marketing for a maximum of 15,000 emails each month. Like Modern Events Calendar and ReferralCandy, Omnisend offers a free trial for up to 14 days.
ReferralCandy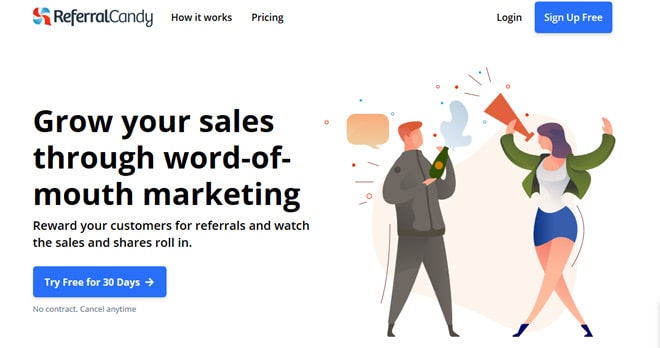 Referrals are one of the most powerful and cost-effective ways to grow your email list, and ReferralCandy offers robust tools for referral programs. With ReferralCandy, you can generate a significantly higher ROI while spending less time managing referral benefits.
The application works with WooCommerce and a number of other platforms including BigCommerce, Shopify, and custom stores. It gives you the opportunity to customize nearly every aspect of your referral strategies. You can adjust everything from rewards and sign-up forms to web pages and email content.
ReferralCandy is available at two price points aimed at businesses with different needs. The Premium plan costs $49 per month plus a variable commission depending on your sales volume. Enterprise subscriptions cost $3999 each year without an additional commission. You can also try the application for up to 30 days to see if it's right for your business.
Modern Events Calendar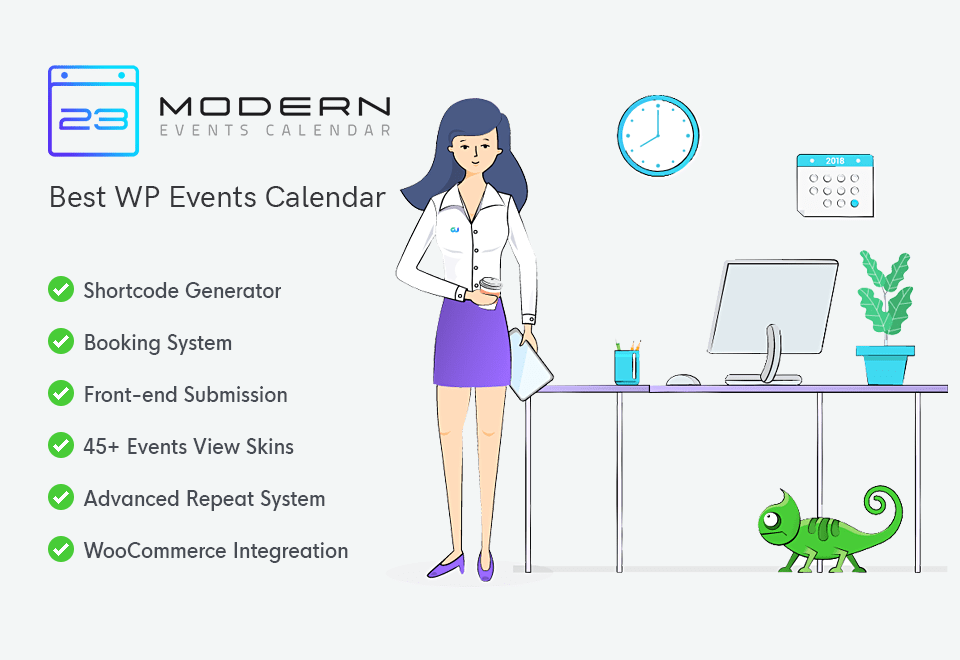 WordPress and WooCommerce events are used in a variety of situations, and Modern Events Calendar provides the advanced features marketers need to take full advantage of calendar events. You can set up single-day, multi-day, and all-day events and sync them to Google Calendar, iCal, Outlook, and other calendars.
If you're interested in using events to promote your brand, this WordPress event calendar is one of the best ways to manage your campaigns. It works well with a wide range of other plugins and solutions for seamless implementation with your existing strategies.
A single Modern Events Calendar license costs just $55 and includes a full year or premium support. There's a 30-day money-back guarantee, so you can download the plugin at no risk. Modern Events Calendar also offers several helpful add-ons if you need additional features.
Dokan Multivendor for WooCommerce

If you're using WooCommerce to enable eCommerce features on your WordPress site, the Dokan Multivendor plugin will turn your single store into a fully functional marketplace with a few clicks only.
Dokan is a fast and feature-rich multi-vendor marketplace solution powered by WooCommerce. With Dokan, you can build almost any type of marketplace. It lets you include specific features in your niche-based marketplace to serve the audience in a better way. Such as booking or rental platforms, all types of digital/physical product-selling platforms, auction sites, and so many others.
Inside Dokan, the setup and configuration process is also simple and user-friendly. Right now, 70k+ businesses rely on Dokan to serve their clients with great expertise.
Most amazingly, all the basic features are completely FREE in Dokan. But you have the flexibility to unlock the premium features of Dokan as your business gets growing. Dokan has 30+ powerful modules to support its users. Premium packages of Dokan start from $127/year.
Yoast SEO

SEO is one of the most important factors for any eCommerce vendor, and even minor adjustments can make your store significantly more visible. Brands that fail to consider SEO principles when building their websites are at a major disadvantage relative to the competition.
Yoast SEO works for both WooCommerce and WordPress, so you can use it for content on your store, blog, or website. It allows you to optimize your content for keywords and check other potential issues like readability. Downloading Yoast SEO is one of the simplest ways to improve your content strategy.
Yoast SEO's free plan is surprisingly powerful, giving you the chance to optimize for one keyword, identify outdated content, and monitor readability. You can access the premium subscription for a one-time fee of $49 that includes a year of support and updates. Premium users can optimize for up to five keywords, view internal linking suggestions, and use a number of other tools that aren't available with a free subscription.
Booster for WooCommerce

While some plugins are intended to address specific areas, Booster for WooCommerce comes with over 100 modules that cover a variety of critical functions. Its most important tools allow you to customize prices, currencies, and other settings much more thoroughly than is possible with the base WooCommerce platform.
Rather than selling each product for the same price, for example, you can configure custom pricing tiers based on volume purchases. This is incredibly useful for businesses that sell to retailers or other companies in high quantities. Similar options are available for things like currency conversion, product add-ons, related products, and more.
Booster for WooCommerce is completely free to use, but you can get even more features with a Booster Plus license. Booster Plus comes with a 30-day money-back guarantee, so you can cancel your subscription for any reason.
Booster Plus access costs $50 for one year and $80 for a lifetime license on one website, or more if you need a license for unlimited sites. Many effective modules are limited to Booster Plus users, so check out the subscription comparison to see if you'd use the additional tools.
MemberPress

Many eCommerce vendors have digital products that are difficult to sell through WooCommerce. MemberPress makes it easy to accept payments and restrict content to specific groups of users.
In contrast to some other membership plugins, MemberPress integrates completely with your WordPress website, allowing you to immediately charge for content. You'll have full control of access privileges for every page and file on your website. Some of the most popular supported integrations include Stripe, ActiveCampaign, PayPal, and MailChimp.
The MemberPress Basic plan costs $149 per year and limits users to just one site. You can add a second site, sell corporate accounts, and more with a Plus subscription ($249 per year). Finally, Pro plans cost $349 annually and support up to five sites along with exclusive add-ons.
YITH Essential Kit for WooCommerce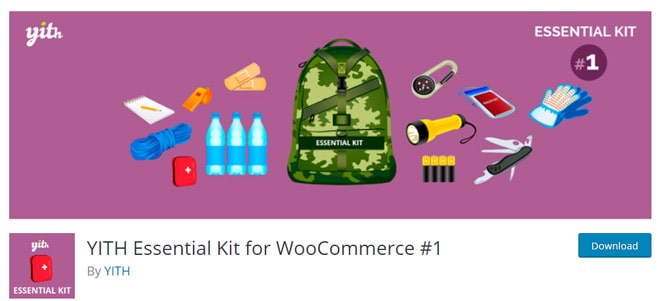 Like Booster for WooCommerce, the YITH Essential Kit offers a set of WooCommerce functionalities that work with each other and your existing solutions. It's much easier to download the Essential Kit and learn each tool as you go than it is to look for a new plugin whenever you need more tools.
The YITH Essential Kit for WooCommerce includes countless plugins, but a few are truly integral to eCommerce marketing. Its Ajax search tool, for example, is one of the most powerful eCommerce search engines for WooCommerce. The product filter plugin makes it easy for customers to filter searches.
The YITH Essential Kit is one of the top free WooCommerce plugins, and it adds numerous features that give you much more flexibility when managing campaigns. Keep in mind that activating too many plugins can slow down your site—remember to deactivate any plugins you're not using.
Conclusion
If you're having trouble achieving your WooCommerce sales goals, downloading these plugins could boost your campaigns and help you convert more leads. These are just a few of the most helpful free and paid plugins available for WooCommerce vendors.
Recommended Posts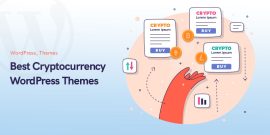 May 29, 2023