---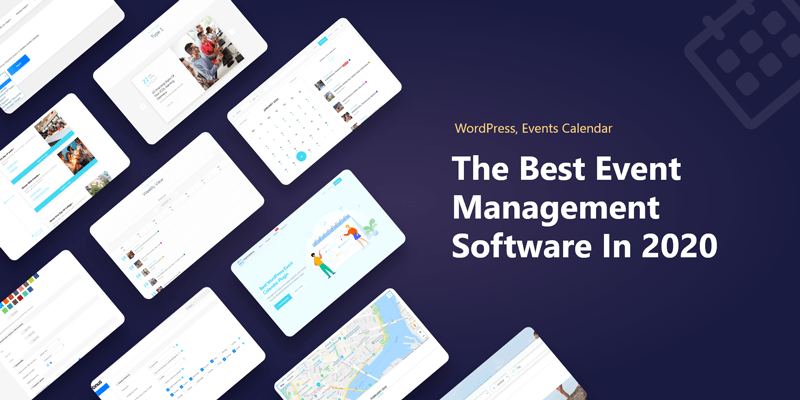 The Best Event Management Software in 2020
You are trying to find a solution for managing events for your business or event yourself? read this to the end to know more about the best event management software in 2020.
Technological disruption has become one of the common phenomena in the modern world of today, and software companies need to maintain a rapid pace in their growth for survival and development. These firms should either grow fast or die little by little!
WordPress, as the most popular CMS all over the globe, has experienced fast advancements and achieved world renown for being the best of its kind.
The versatility of this software has led to the emergence of many practical tools and plugins, and we can find numerous successful companies among them.
One of these useful tools is the event management system that can help online businesses create and manage their events in a relaxed and structured approach.
Modern Event Calendar (MEC) was the fastest-growing WordPress event calendar plugin in 2019, with a considerable increase (over 30,000) in the number of active installations over one year.

The creative team of developers, known as the Webnus team, has kept and grown their perfect activities and set themselves aims to become the best event management software in 2020.
In this review, we are going to have a closer look at their performance and what they are going to offer in the new year.
The Ever-increasing Growth Rate of the Best WordPress Event Calendar
Modern Events Calendar team did a great job in 2019 by adding a world of new features to the best WordPress event calendar software.
Despite the variety of capabilities in the free version, they have devoted significant amounts of time to developing practical add-ons for the best experience ever.
Nine useful and modern new add-ons were added to the plugin in less than a year, and the significant progress is being accelerated to be the best event management software in 2020.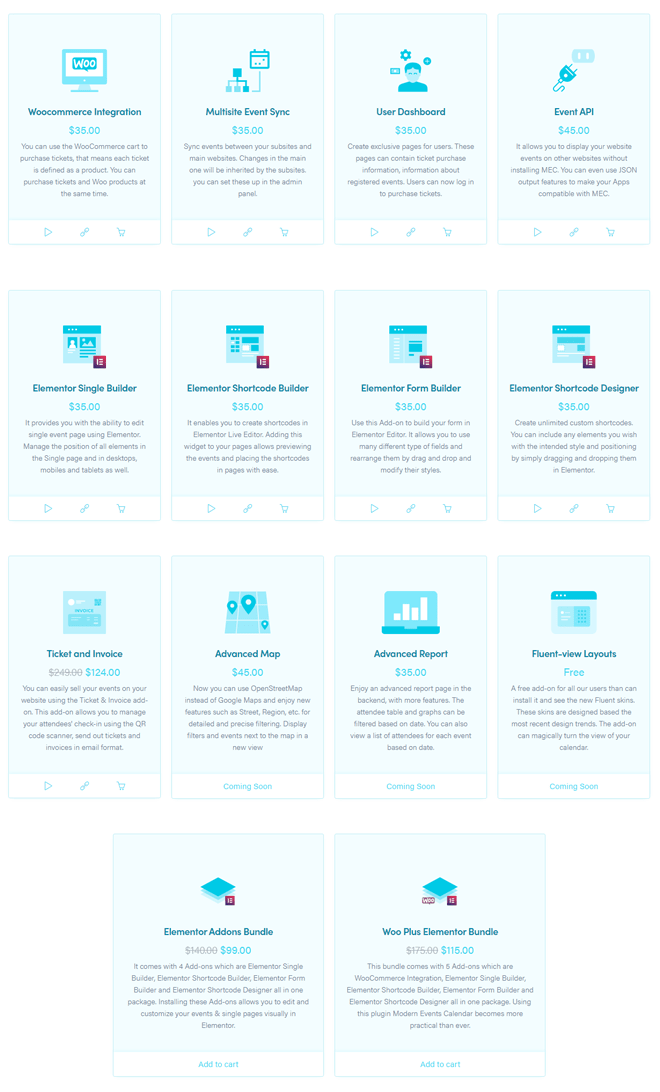 They did an admirable job, and their efforts made MEC the fastest-growing event management software not only among the WordPress-based tools but also between all the similar systems on the web.
MEC has become the leading event calendar system and one of the best event management softwares on the internet, and it keeps on getting better and better.
The fast growth rate in 2019 is going to be increased in 2020, and it seems that the numbers will get twofold by the end of this year. Below we have mentioned some of the announced plans of the developer team so far for best event calendar software in 2020.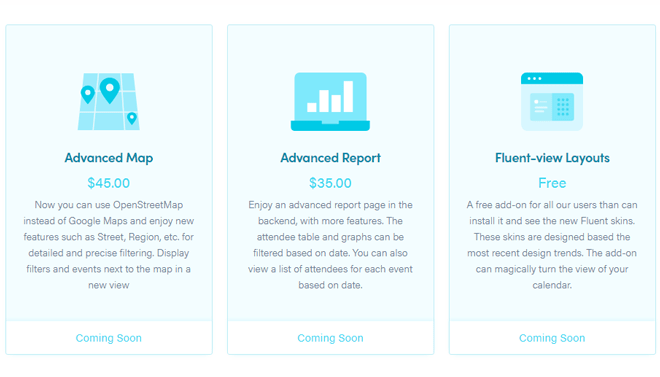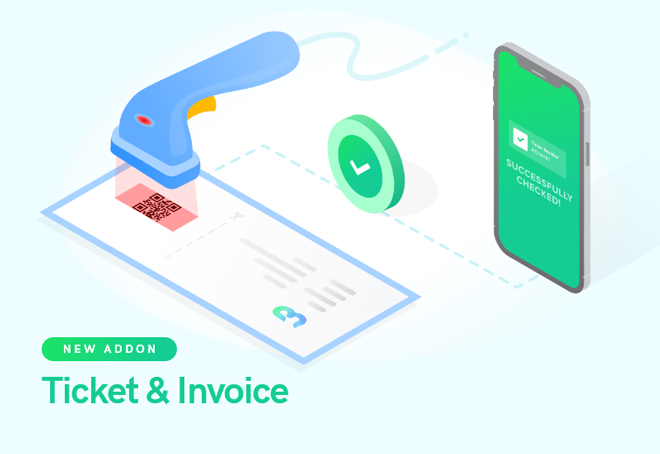 Using this add-on, you can design your own invoice & tickets. The QR codes on the tickets enable you to check-in attendees using the QR code scanner device. Using this tool, you manage your payments on your own website. No need to refer your customers to any other third party websites anymore.
Back in 2005, navigation and journey planning changed forever by the revolutionary product of the Google team. Since then, Google maps has helped individuals and businesses in a lot of ways and facilitated their tasks and goals dramatically.
Thanks to these advances, we don't need to ask friends or family members for a complete step-by-step address guide to reach a new place, or check and mark a printed map over and over.
Open Street Map (OSM) provides a more feature-rich experience for users since it is a collaborative system and includes various socially valuable tools.
In the upcoming add-on that is going to be published soon on the best event calendar software in 2020, you can use OpenStreetMap instead of the conventional Google Maps.
Using this add-on, you and your audience can enjoy many new features for the organized events on the best WordPress event calendar.
You can use the Street, Region, and other views for a more precise and detailed view and filtering. You can see your events next to the map in a fresh new look and filter them by various criteria. Other useful features will be added to this tool after being published to give you the best experience.
Webnus team offers their products cost-effectively so that you don't need to be worried about being charged heavily.
This fascinating add-on is available with a total price of $45 by which you receive significant life-time updates and a year of premium support, too.
Reports are essential and valuable parts of any business regardless of the industry and the current conditions of the job.
They can help you have a means for analyzing your performance and identify areas of improvement and growth.
By adding this add-on to your MEC, you get a new and advanced report page in your backend that brings you a lot of new features on the best event calendar software in 2020. For instance, you can sort the tables and graphs of your event attendees based on the date and view the filtered lists of individuals for each meeting based upon different priorities.
There are also other professional features planned for helping you use your reports most efficiently, which will be announced upon release.
Advanced report add-on can be purchased by paying only $15, and it will help you have versatile report features easily.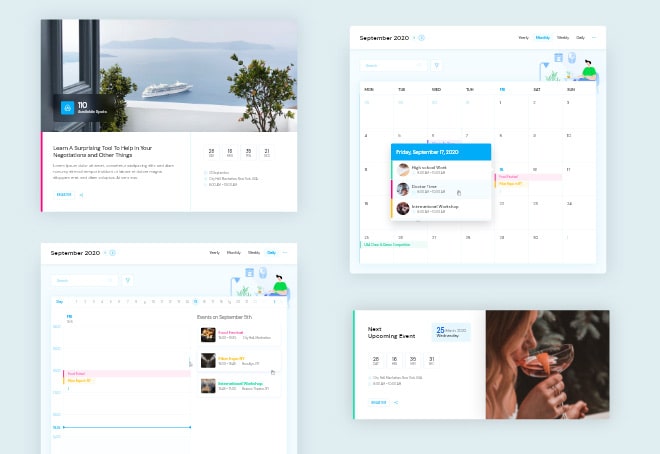 The Modern Events Calendar, as the name implies, is designed in a stylish and modern way that lets you enjoy the appearance of your calendar immensely.
The team of UX/UI at Webnus always keeps an eye on the latest trends to provide their users with the most stylish designs in the best WordPress event calendar.
This add-on is published for free just for a limited time, therefore, both Lite and Pro version users of the best event calendar software in 2020 can enjoy new skins inspired by the latest global trends.
As soon as you install this add-on, you see a magical eye-catching view on your calendar, which is like no other.
Apart from the items mentioned above, the developer team is working on even more new features to be added to their plugin, which are not announced yet.
You can always check the addons page to get updated about the new items.
Updates of the MEC, the best event management software in 2020, are not limited to the add-ons. The R&D department defines new ideas and features to be added to the plugin based on the feedback they receive from users, and also the latest trends and requirements.
They have done a great job thus far by providing integrations with other famous tools and plugins that help you easily install and use MEC without any trouble.
If you are currently using other renowned event management services on your WordPress website, all your data will be easily imported into MEC after installation.
Moreover, you can sync your Mailchimp, Facebook, Google calendar, Outlook, and many other popular tools with the best event management software in 2020, which helps you edit and view events on them efficiently.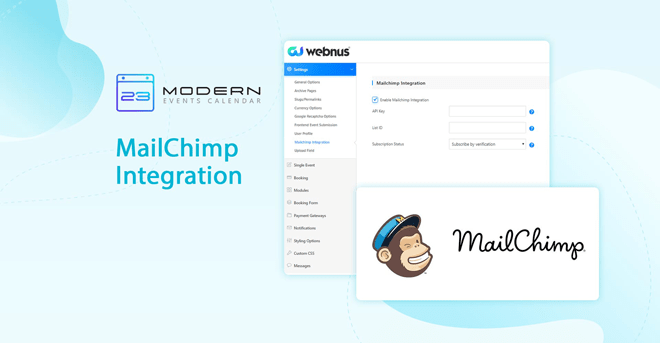 One of the essential features that are going to be added is the "multiple timed events per day" capability. This option lets you set an event with different opening and closing on the same day.
In other words, for a single event in one day, you can define various sessions and let users book whichever they want and ignore the times they cannot attend your event. It can be a useful capability on the best event management software in 2020 for long events that are held in one day but multiple sessions.
New updates are usually delivered on a two-week basis, and we can expect to see a world of new exciting, and useful updates every month. Just keep your best WordPress event calendar plugin updated and enjoy the latest features that Webnus has to offer.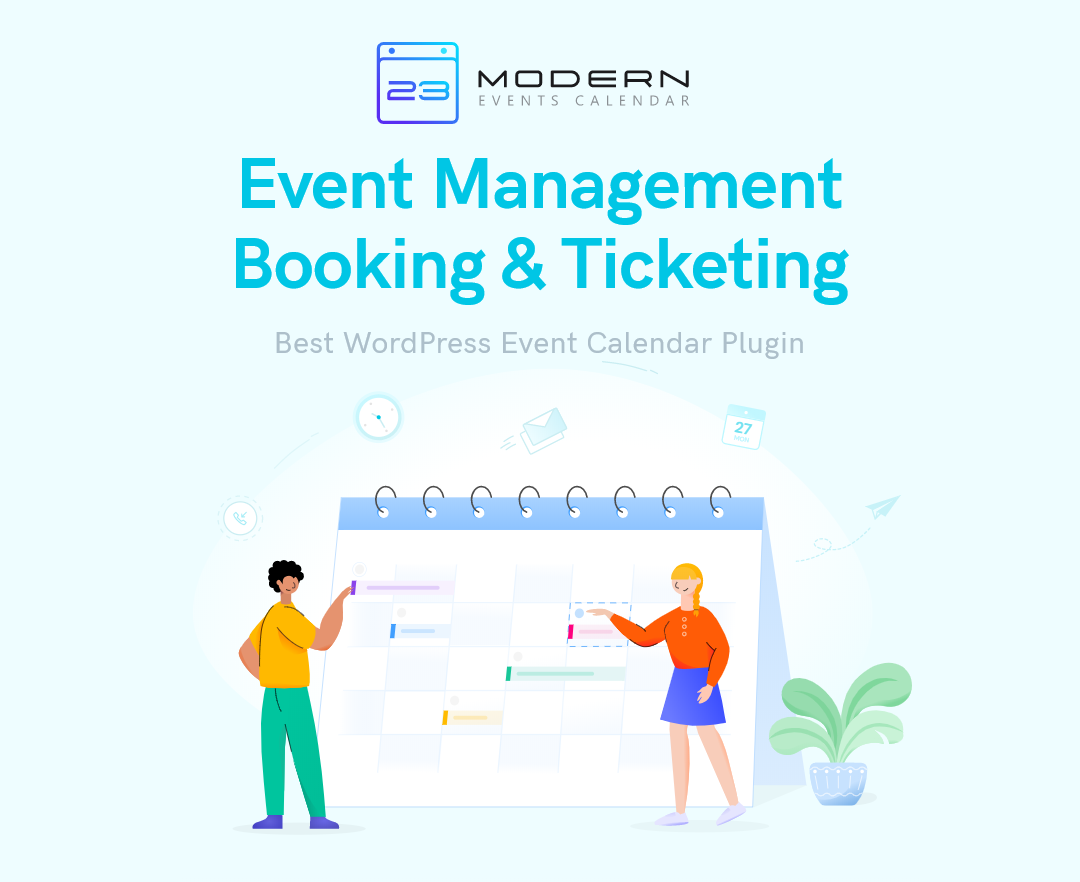 The exceptional performance of the MEC developer team gained global fame as the fastest-growing and best WordPress event calendar in 2019.
New plans and ideas of this team show a twofold or threefold growth in an attempt to become the best event management software in 2020.
We hope to see excellent performance in the new year, the same as what they did in 2019, and enjoy this all-in-one tool more than ever.
Recommended Posts
June 18, 2020
June 16, 2020