---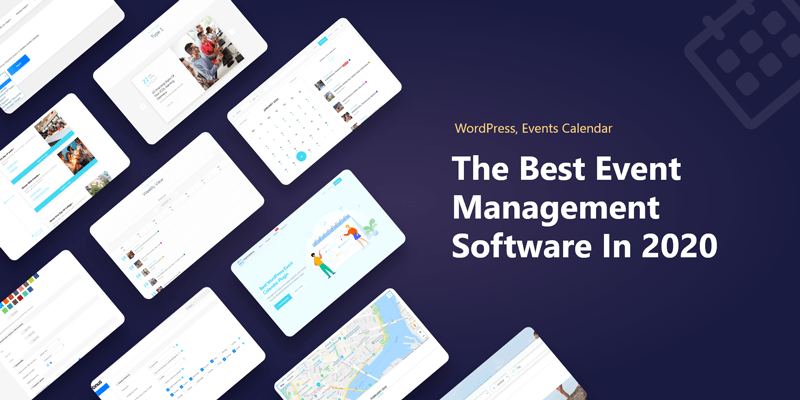 MEC: The Best Event Management Software in 2023
Are you trying to find a solution for managing events? read this to the end to learn more about the best event management software in 2023 and also get a guide on how to use MEC to create a student calendar with various useful features.
WordPress, as the most popular CMS all over the globe, has made lots of progress and achieved notable success for being the best of its kind.
The versatility of this software has led to the emergence of many practical tools and plugins, and we can find numerous successful companies among them.
One of these useful tools is an event management software that can help online businesses create and manage their events in a relaxed and structured approach.
Modern Event Calendar (MEC) is one of the fastest-growing WordPress event calendar plugins with a considerable increase in the number of active installations.
If you want to read about 20 best event management software, I suggest that you check this out: 20+ Best Event Management Software

Modern Events Calendar: The Best Event Management Software in 2023
The creative team of developers, known as the Webnus team, has made it their mission to create the best event management software in 2023.
In this review, we are going to have a closer look at their performance and what they have to offer.
Design
One of the most important reasons for MEC's success is due to paying close attention to details and the variety of skins and customization possibilities available for the Pro and Lite versions.
MEC offers 60+ skins in addition to 2 specialized addons to provide a more professional look for businesses who want to pay extra attention to the design of their website and offer the latest features for the best UI/UX experience.
If the addons and features mentioned do not satisfy the users, Webnus offers custom development to make sure Modern Events Calendar stays the best event management software even in the eyes of their most picky customers.
Integrations
Modern Events Calendar is not just a calendar plugin but a complete marketing tool with a huge arsenal of integrations like WooCommerce, BuddyBoss, Google Map, Elementor, Divi, Gutenberg Mailchimp, MailerLite, PaidMembership, etc.
These powerful integrations can turn Modern Events Calendar into a page builder, add payment gateways, edit user access, create forums, add multiple widgets and so many more possibilities that push MEC ahead of the competition and establish Modern Events Calendar as the most complete and the best event management software in the market.
Addons
Modern Events Calendar is a complete marketing tool on its own, but after many years of experience MEC users have come up with brilliant ideas to improve the functionality of the plugin.
These features have been added to the core plugin as addons. Social Auto Poster, page builder addons, Seat, User Dashboard, Ticket and Invoice, Event API and Advanced addons are some of the 30 addons available to help you create a specialized tool for your exact needs.
Pricing
Last but not least Webnus has made sure the features you get are well worth the money you pay for the plugin. Here we have listed all the features available for MEC Lite and Pro to help you compare Modern Events Calendar with its rivals.
Regardless of the features that are not even available in other event management software, the accumulation of the features you get even in the core plugin is way cheaper than what is offered in the similar plugins out there.
How to Use MEC to Create a Student Calendar
For students, keeping track of classes, assignments, exams, and various commitments can be a daunting task.
However, with digital tools like event management software and Modern Events Calendar (MEC), organizing your academic life has become more accessible and efficient.
Here's a guide on how to use MEC to create a student calendar with various useful features.
Step 1: Install and Activate Modern Events Calendar
Begin your journey of creating a student calendar by installing and activating the Modern Events Calendar (MEC) plugin on your WordPress website. After activation, you can go to the "Events" tab in your WordPress admin menu.
MEC offers a seamless integration, ensuring a user-friendly and familiar experience for WordPress users. 
Step 2: Organize Your Student Calendar with Categories and Tags
Start by organizing your student calendar effectively using MEC's categories and tags:
Event Categories: Create event categories to group your events by their nature. For a student calendar, think of categories like "Classes," "Exams," and "Assignments." These categories will help you classify and sort your events.
Event Tags: Use event tags to add specific labels to your events. For example, if you're studying different subjects, you can use tags like "Math," "History," or "English" to categorize your events further.
Organizing your events with categories and tags helps keep a calendar well-structured and easy to navigate. It will be hard to miss an essay deadline or exam.
However, in case your schedule is already overbooked, don't be shy to seek help online. For instance, read about online writing services at websta.me to have a backup plan.
Step 3: Populate Your Student Calendar with Events
Now, let's add events to your student calendar while making the most of MEC's features:
Color-Coding: Assign distinct colors to event categories. Color coding is a visual aid that allows you to quickly differentiate between various types of events. You might choose one color for classes, another for exams, and a different color for assignments. This visual distinction enhances your calendar's readability.
Event Details: When creating an event, provide comprehensive information. Include the event date, time, location, descriptions, and, where relevant, attach images or links. Adding rich event details makes your calendar more informative and functional.
Recurring Events: If your academic schedule includes regularly occurring classes or study sessions, MEC's recurring event feature simplifies the process. This feature is invaluable for establishing a consistent and recurring class schedule.
Step 4: Set Up Event Reminders
To avoid missing important academic events, such as classes, exams, and assignments, set up event reminders within MEC. Here's how to configure them:
Reminder Settings: Access the event you wish to set a reminder for and navigate to the "Reminder Settings" section.
Timing: Choose the timing for your reminder. You can configure reminders to trigger at a specific time before the event, such as one day in advance, a few hours prior, or a custom timing that suits your needs.
Multiple Reminders: Determine how many reminders you want to receive for a single event. For instance, create 'check on SpeedyPaper essay service' reminders to track the progress of your online order. This option is perfect for staying on top of things and events.
Configuring event reminders ensures that you receive timely notifications to help you stay on top of your academic commitments.
Step 5: Share Your Student Calendar
Sharing your student calendar is a breeze with MEC's versatile sharing options:
Public Calendar Link: Generate a public link to your calendar, allowing you to share it with others easily. Recipients can access your calendar without requiring a WordPress account. This method is convenient for providing access to your schedule.
Embed Calendar: If you have a website or blog, you can embed your student calendar directly on a specific webpage. This enables visitors to view your schedule seamlessly without leaving your site.
Export Events: MEC enables you to export events in standard calendar formats like iCal or Google Calendar. Sharing your calendar in this format simplifies the process for others to incorporate your events into their personal calendars.
These sharing options ensure that your academic schedule is accessible and referenceable to those who need to know when you're occupied with classes, exams, or assignments.
Step 6: Regularly Review and Update Your Calendar
Creating your student calendar is just the beginning. To keep it accurate and reflective of your current academic schedule, it's essential to regularly review and update it. Here are some important considerations:
Add New Events: As new classes, assignments, or exams are scheduled, promptly add them to your calendar. This ensures that you're always aware of your upcoming academic commitments.
Remove or Update Events: If there are changes in your schedule, whether it's a class cancellation or a rescheduled exam, make the necessary updates to your calendar. Removing obsolete events and updating existing ones helps maintain the accuracy of your calendar.
Organize Event Categories and Color-Coding: Over time, as your calendar becomes populated with various events, it's helpful to reevaluate your event categories and color-coding. Ensure that they remain clear and meaningful to you.
Adjust Reminders and Sharing Settings: Your needs may change over time. Be prepared to modify your event reminders and sharing settings to match your evolving requirements. For instance, you may want to receive reminders earlier for important exams, or you might want to share your calendar with new individuals.
Final Thoughts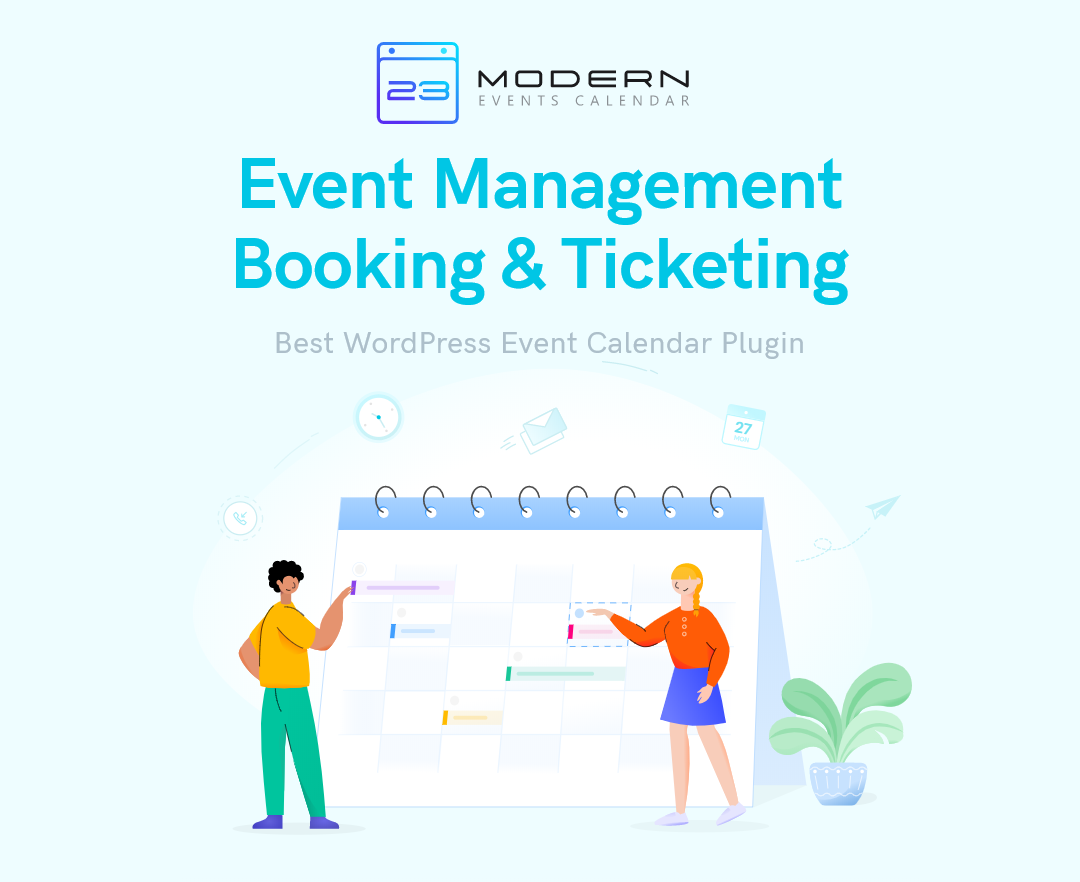 The features, integrations, addons and design elements mentioned above are just a glance at the possibilities that Modern Events Calendar provides, however, this brief article can give you an idea of why MEC is the best event management software in the market.
If you want to give MEC a try and test the capabilities mentioned for yourself we suggest that you download the Lite version for free, although with the 30-day money back guarantee policy that Webnus offers you can test the plugin or any addon you are interested in for 30 days and get a full refund even if you are slightly dissatisfied with the products.
Don't forget to submit your questions through the support portal or live chat if you have further questions about the plugin.
Recommended Posts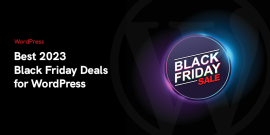 November 13, 2023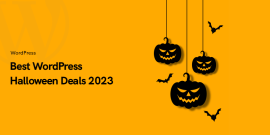 October 23, 2023