---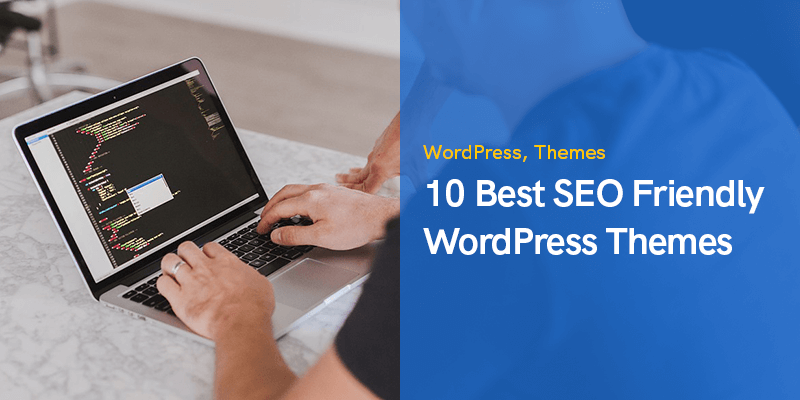 10+ Best SEO Friendly WordPress Themes to Use In 2023
In this article we're going to introduce you to some of the best SEO friendly WordPress themes for using of your website.
The thought of having the best WordPress theme for your website is totally cool and appreciative! But, do you really end up installing the best SEO friendly WordPress themes for your website? Most of the time, the answer is no!
It's because you either fail to identify which is the best WordPress theme or you get carried away by appearances!
But, there's something more important – making sure it is an SEO friendly WordPress theme!
Yes, we know what possibly could be running on your mind! We'll get to the point – the factors that make your WordPress theme SEO friendly,
Responsive on both your desktop and mobiles. A website that isn't responsive enough will be penalized by Google and your ranking might get hit.
Properly paginated content if your website has news articles or multiple product pages.
Your chosen WordPress theme should have the option to display related articles/posts on a single page.
Themes should support all existing WordPress versions. It's okay if it doesn't support the older versions, but makes sure it supports the recent versions and the upcoming ones.
Should be optimized to ensure quick page load for users & websites. When your website takes high loading time, it not only annoys the user but also the search engines.
Your WordPress theme should have the ability to support Schema Markup – you can either add it with the help of a plugin or edit in the theme's custom fields.
That should pretty much cover the factors that would make your WordPress theme an SEO friendly one.
Now that we've seen the factors, let's move on to the most awaited part – the best SEO friendly WordPress themes!
In case you're using Elementor page builder and you're seeking for the best Elementor themes in the market, you can check out our comprehensive article: 10 Best WordPress Elementor Themes
Best WordPress Themes for SEO
We're not going to hold you back any further by giving another set of explanations/introductions. Let's get on with it:
Deep Theme
The first one in our list is Deep Theme – a website that hosts a brilliant collection of themes that's both SEO friendly and visually appealing!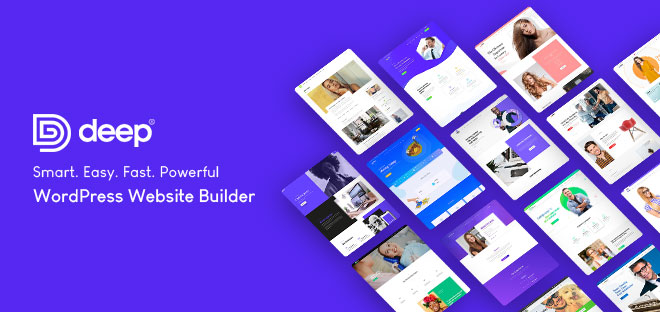 Deep Theme is one of the websites that give you industry related themes – doesn't matter whether you're about to set up a business website (sports, photography, services) or an eCommerce store, you've got dedicated themes to meet your needs.
It doesn't stop there – all templates you get from this particular theme website are completely SEO friendly, mobile responsive and you get plugins that help customize your themes (Elementor page builder, Divi builder, Visual Customizer, Google map integration options and more).
And there's a feature called the Automatic Speed Booster that can improve your site loading speed to a great extent! With the advanced options and captivating themes, you can also create a WooCommerce store with ease!
Most of the time, when you look for an SEO friendly theme, you'd have to make a sacrifice on the design & visual areas.
But that's not the case with Deep Theme – there's equal importance & execution given to both the SEO side as well as the design aspects!
As for the pricing, there are both free and paid WordPress themes. The paid themes cost you as little as $59! And you gain access to all themes!
Divi
Divi WordPress theme literally needs no introduction.
This most popular WordPress theme (well, that's what they say) that's quite similar to Deep Theme has been built with the SEO factors in mind, making it easy for search engines like Google to find.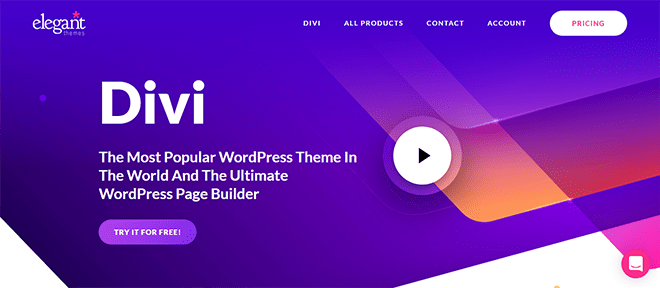 Divi offers you a set of pre-existing themes that you can choose based on your business requirements.
What's special with Divi is, they offer you a lot of marketing website themes to choose from! You can customize your themes with the inbuilt theme editor.
Divi's advanced visual builder technology is what really sets this theme apart from the others! Used by lots of professionals and newcomers, you can literally build your WordPress theme the way you want.
With features like "n" number of revisions, responsive editing, drag & drop building, custom CSS control and other options, it's going to be a walk in the park!
Also, this WordPress theme works well with some of the most popular SEO plugins, making Divi themes a second choice when it comes to choosing SEO friendly WordPress themes.
You can't purchase the theme alone! It comes as a package with other plugins from Elegant Themes and it costs you $89!
GoodLayers
The name says it all! GoodLayers is one of the best places to find WordPress themes for SEO.
If you'd ask for a specific theme from GoodLayers, it's going to be the SEO Crawler! Found in Themeforest, this SEO friendly WordPress theme could be a good choice for starting marketing agencies.
Once installed, you can simply edit the template or upload content using GoodLayer theme builder tools.
The theme comes with multiple header designs, options to integrate with Google Fonts and more.
Also, you can integrate with the most common SEO plugin for WordPress – Yoast SEO.
With more than 8 years of experience in coming up with new themes, GoodLayers have with them a couple of themes which they also closely monitor and update once they've released it.
Put in a few words, a powerful place to find WordPress theme suitable for marketing agencies that's both SEO friendly and visually appealing!
GoodLayers has released this SEO Crawler theme at a price of $64.
Specular
Specular is one of the most popular Business WordPress Themes on the market.
Theme have more than 30+ Demos that are equipped with inner pages which makes the process of building a website extremely easy.
Theme developed by Codeles.co is compatible with the 3 most popular page builders: WpBakery, Elementor and Gutenberg.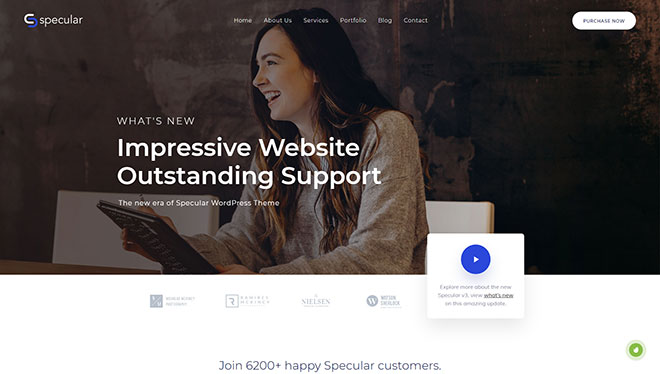 Also what makes it unique is the amazing compatibility with 200+ WordPress plugins.
Included with the theme package you will find $390 value of premium plugins like Codeless co-Widgets, Slider Templates Library, Slider Revolution, Yellow Pencil etc…
Specular is a great resource for beginners and advanced users.
Pofo
Another SEO friendly WordPress theme collection that comes with a brilliant design – Pofo.
Created by Themezaa, with Pofo, you get themes based on categories like Classic, Creative, Portfolio and Blogs! If you're looking forward to maintaining an online portfolio or starting a blog, this should be the place you should be heading for!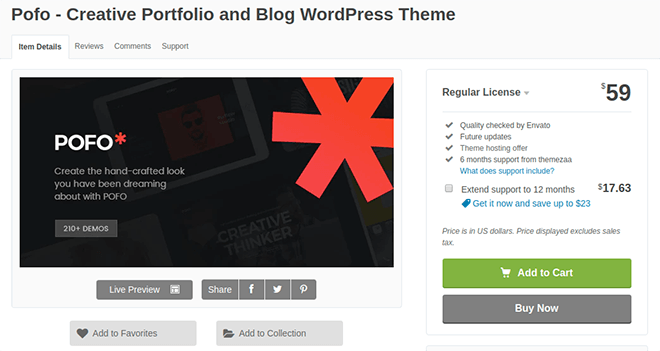 Like all the above-mentioned WordPress themes, Pofo has been built by following the best SEO practices.
Also, Pofo offers you a huge number of design options making this one of the best SEO friendly WordPress themes on our list.
You can also include social media icons and come up with under construction pages.
You can simply customize the typography, layouts, colors and other possible options using the page builder tool.
You get custom sidebars and widgets, social media integration options with this theme.
Pofo theme costs you $59 for a regular license and can be found in Themeforest.
Lighthouse Blog
Developed by wpSeoThemes, Lighthouse Blog is another fully optimized SEO friendly WordPress theme.
The theme is compatible with browsers like Firefox, Safari, Opera, Chrome and Edge.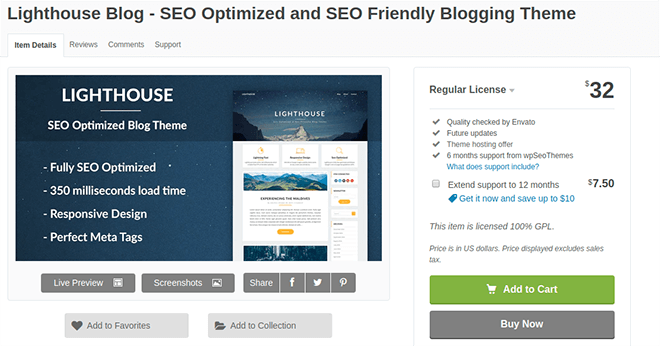 What makes this theme special is its perfect page loading speed! Lighthouse blog theme has an astonishing page load speed of 350 milliseconds (it seems the theme creators conducted a test and came up with the results)! A quick loading website is always an upper hand in the competition!
Note: If you're quite not able to differentiate between a good and a bad WordPress website, this read should help you understand!
Also, the theme has been rigorously tested and built by following the best on-page SEO practices and is responsive on both laptops and mobile devices.
Speaking of the SEO practices, this Lightbox house theme checks boxes like Meta tags, loading speed, clean code and SEO plugin collections.
If you're looking forward to creating a website with quick page loads, this WordPress theme should be your go-to choice!
If you're looking forward to purchasing this theme, you've got to pay $32 to buy this theme!
X Theme
The Ultimate WordPress Theme (well, the tagline was used by the team 😉)! X theme is a similar SEO friendly WordPress theme that's quite popular among the users! Also, the name "X" gives quite a feel!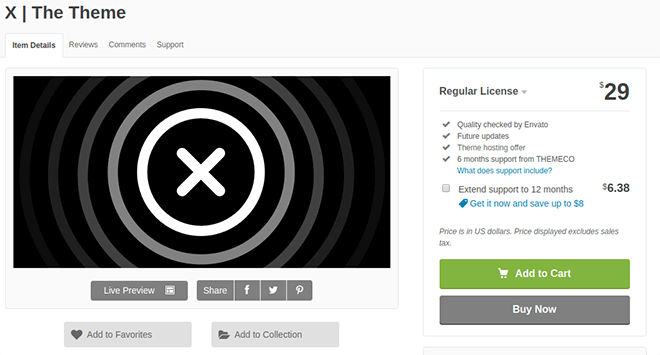 It's been quite a number of years since this theme was released and the team has been working constantly to improve the features of this theme.
You get a huge number of WordPress plugins along with the theme which you can choose whether to add or not!
As for the SEO part, the theme is built using clean, lightweight code and uses semantic HTML5 mark and a couple of other features make this theme simply hard to overlook.
You can edit your theme's font using the inline editor.
Also, the Role Manager part, the live text editor and the page builder is an added advantage in this theme!
X theme would be costing you $29 for a standard license and for the extended support, you've to pay  $6.38.
Astra
Astra has been helping people create websites for quite some time now, not to mention  100,000+ users who have used Astra to build their websites!
This WordPress theme comes packed with a huge surprise for you – let's see them below!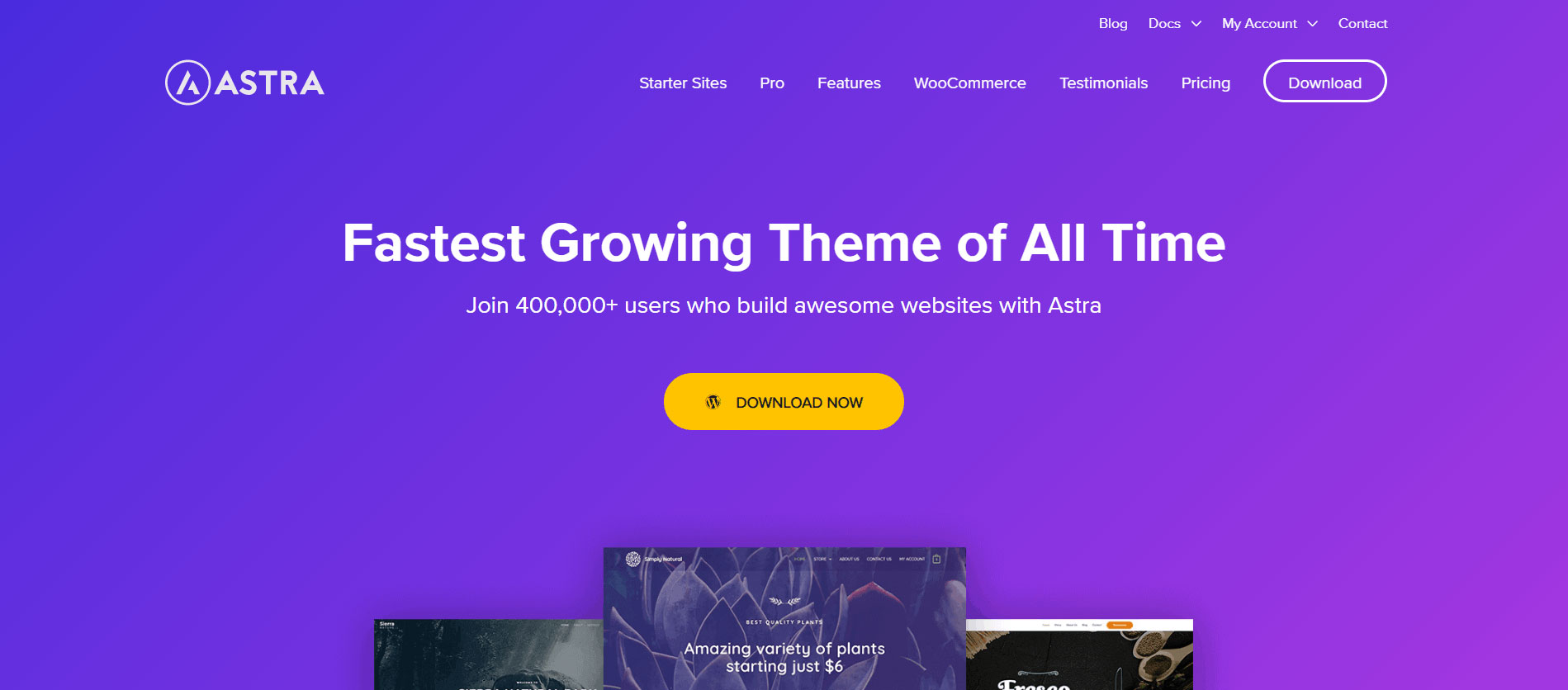 Like Deep Theme, Astra comes with a set of pre-existing templates based on industries which makes it easy for you to choose your theme.
The fact that Astra is compatible with some of the best in the industry page builders like Elementor, Beaver Builder, Brizy and integration with WooCommerce, Yoast SEO and Toolset makes this theme totally cool!
The themes are completely responsive and Astra promises that the page load speeds are less than half a second.
Also, you can change the background & color, display your brand logo, social icons, options to highlight your first blog post and a lot of other options.
Even though there are abundant features when it comes to Astra, the number of themes you get depends on the plan you choose.
Themes from Astra start from $47 and go up to $249.
The higher-end plan gives you access to all Astra themes and features.
TheGem
Developed by Codex, TheGem is another SEO friendly WordPress theme we didn't want to miss out.
This WordPress theme showcases itself with features like high performance, creative designs and best SEO practices!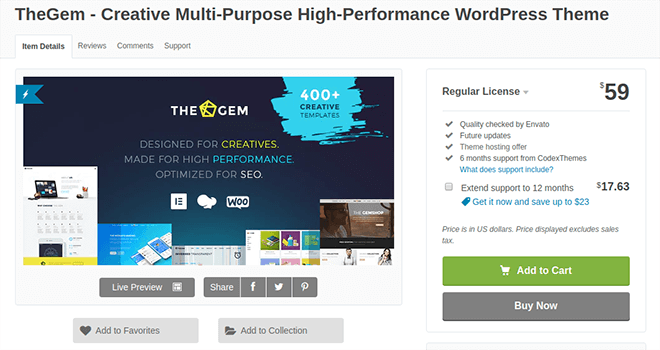 TheGem is known for its 300+ unique demo templates and layouts.
And you can easily use Elementor and WPBakery page builders to edit this theme.
Customization has never been an issue with TheGem as you get the option to edit almost everything within the theme.
The easy-to-use and SEO oriented theme factor makes this WordPress theme a viable option when you're not okay with the above-mentioned.
Also, you can create multiple page websites or parallax websites with ease!
When installing this theme, you can easily integrate with Yoast SEO, WP Super Cache, MailChimp, Jetpack, Gravity Forms and a few other common WordPress plugins.
As for the pricing, it costs you $59 for a regular license which is again quite high when compared with the above-mentioned SEO friendly WordPress themes.
GeneratePress
If you're looking only at the SEO factors and wouldn't give a great deal about the design part, you should consider going with GeneratePress.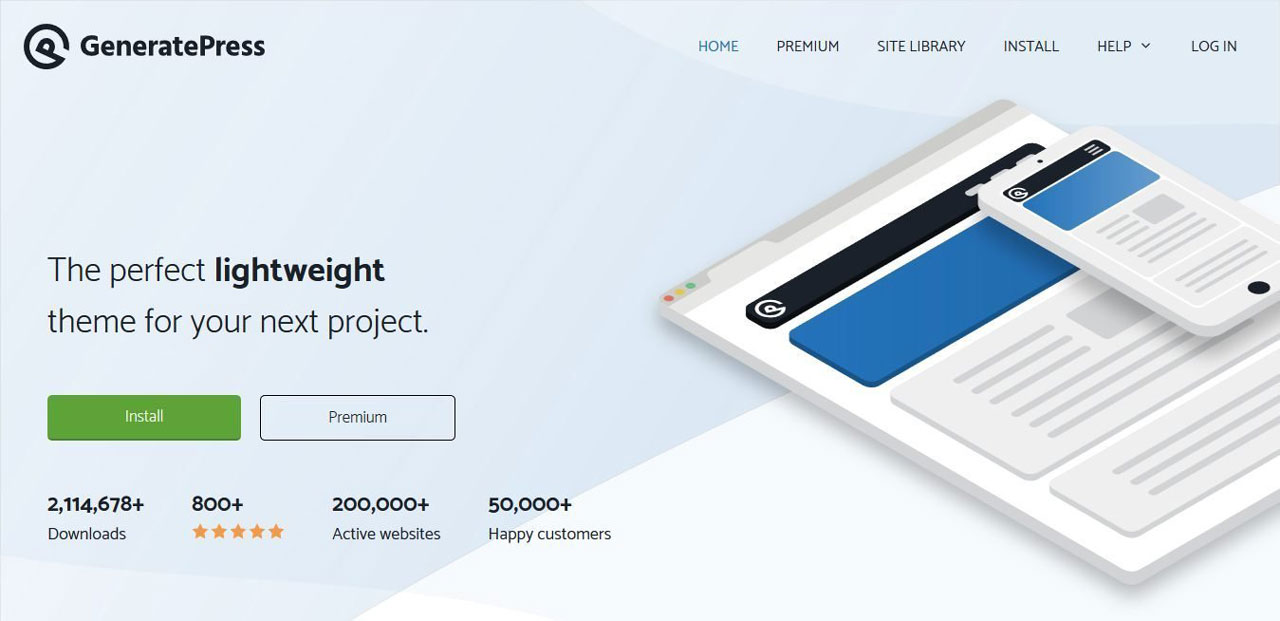 This theme is all about quick loading and lightweight! That doesn't mean you'd have to totally compromise on the design part.
GeneratePress has pre-built demo sites where you can change the colors, typography, or come up with custom theme layouts.
Additional features would be the option to disable certain theme features all over your website, the option to place a copyright message at the bottom and theme import & export with a couple of clicks.
GeneratePress claims that they have 2,800,000+ downloads and the theme has 300,000+ active installations! Well, if this is true, this is definitely one of the best WordPress themes you should consider using!
GeneratePress is a free responsive WordPress theme whereas the paid version costs you $49.95.
Lebe
And to the last one in our list – Lebe, an ideal WooCommerce store theme (we thought coming up with a dedicated WooCommerce store theme should be of help to you).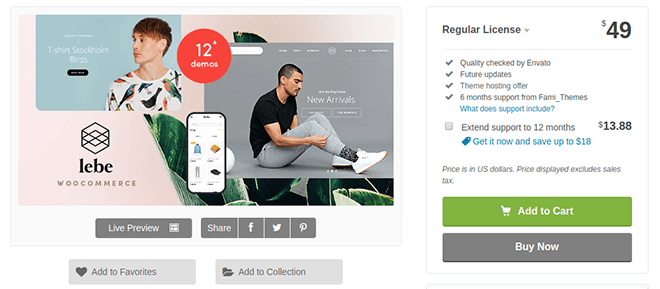 Lebe comes with 10+ demos for your WooCommerce store and is ideal for running eCommerce stores like electronics, sports apparel, footwears and more.
The theme has been extremely handcrafted by the experts to make sure that it is one of the best mobile responsive WooCommerce themes.
You can easily grow your WooCommerce store by allowing your customers to view products at 360 degrees, quick view options, size guide popups and a couple of other useful features.
The theme can be installed within moments – which they call it the "express installation".
If there's one thing special about Lebe, it's its RTL (right to left) text supporting features – should be immensely helpful when you're developing a website for the UAE region.
The Lebe theme costs you $49 and an additional $13.88 if you need extended support (12 months).
Wrapping Up
When you start creating a website, make sure you always remember this:
A good WordPress theme can help your online business nourish & grow seamlessly. While the opposite can create chaos and sabotage your business growth!
So, it's always important that you choose a WordPress theme that's both SEO friendly and visually appealing because, without SEO, there's going to be no traffic.
And without the visually appealing factor, there's no use even if you get the traffic!
Hope you found that useful! Also, let us know in the comments section as to which SEO friendly WordPress theme is going to be your pick!
Recommended Posts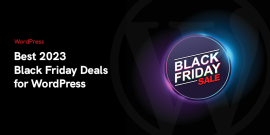 November 13, 2023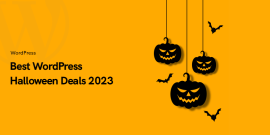 October 23, 2023