---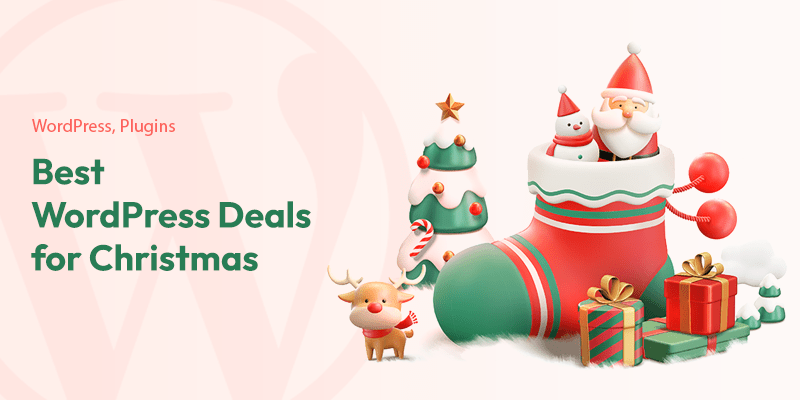 Best WordPress Deals for Christmas 2023
We are approaching the end of the year and this is a good time to start shopping for things you might have missed during the year.
Many companies offering WordPress themes and plugins are having sales for Christmas.
WordPress Deals for Christmas
We have listed some of the best ones below for you to try out.
Christmas Deals: WordPress Themes
After getting a host and setting up WordPress, you need to find a theme that looks good and has great functionalities. Again, your choice of theme greatly impacts your website and the experience of interacting with it. Here are some of the top themes that you can get with nice discounts.
Check the following blogs for a comprehensive guide on WordPress themes:
Christmas Deals: WordPress Plugins
WordPress as the pioneer of its realm provides the necessary tools for website development with its plugins and extensions. You can take a look at some of the biggest plugin providers and customization services down below:
Christmas Deals: WordPress Hosting
The backbone of every website is its hosting service. It is extremely important to choose properly because it will affect your website's load times and other abilities. The following are our recommended services.
If you are feeling a little bit confused about all of the WordPress hosting services out there, feel free to read our detailed blog about this topic. I will assure you that it will help you with your final decision.