---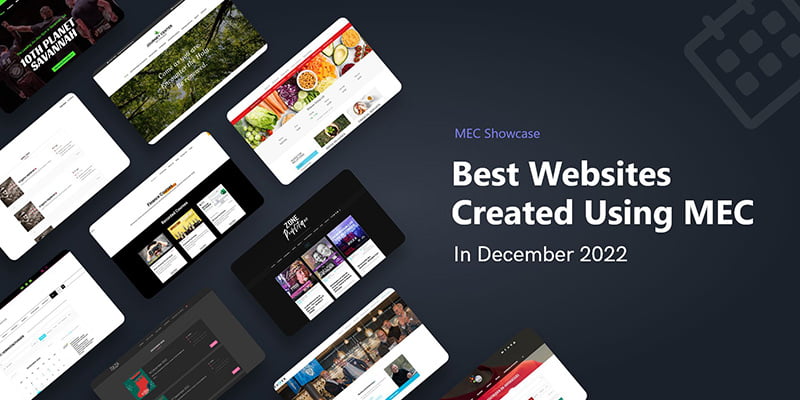 Best Event Websites Created Using MEC in December 2022
In this post we are going to showcase 10 of the top websites using Modern Events Calendar Pro. These will include a wide range of businesses and communities, each with their own unique look and function.
Here at Webnus, we have always strived for making our products multifunctional and flexible.
We want you to be able to use MEC in whatever way you want, and tailor it to your specific needs; we don't want you to get stuck during your creative process because of the limits of the tool you are working with.
Modern Events Calendar Pro is not only the most feature-rich, premium event management plugin out there, it is also the most flexible and multi-functional, thanks to its various addons. Take a quick look at MEC introduction:
List of Best Websites Created Using MEC in December 2022
ZebraLearn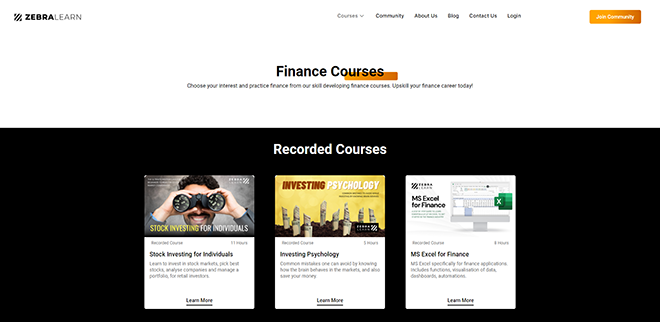 ZebraLearn is an online education platform that offers courses in finance and investment. The focus of their method is the principle of "learning by doing."
Perhaps you are surprised to learn that an event management software such as MEC is being used for an online education platform, selling on-demand courses and live courses, not events.
This is possible thanks to MEC inherent features that have allowed them to utilize it in the way that fits their website model. Apart from their on-demand courses, they also have ongoing courses which utilize MEC recurring events feature.
With this feature, you can decide to either sell all of the packages in one go or enable your participants to choose which occurrence of the event they want to book.
ZUGER WIRSCHAFTSKAMMER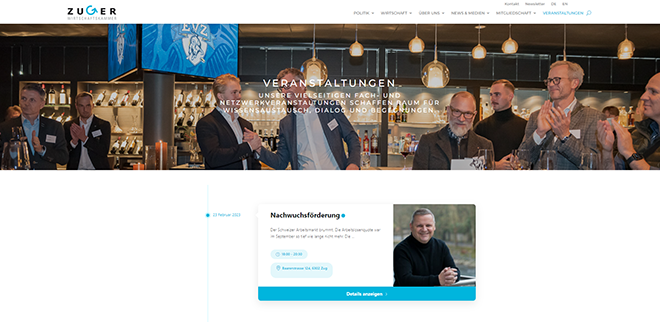 ZUGER WIRSCHAFTSKAMMER is an association based in the Swiss town of Zug. Their aim is to represent businesses and be a link between the people and the authorities. To this end, they organize events and seminars.
Their website is multilingual which is made easy thanks to MEC integration with WPML and PolyLang. Because of this, they are able to automatically have their events published in both English and German languages. They are also using MEC Timetable view to list their events in a manner that is simple for their views to learn about upcoming events.
Zone Prophétique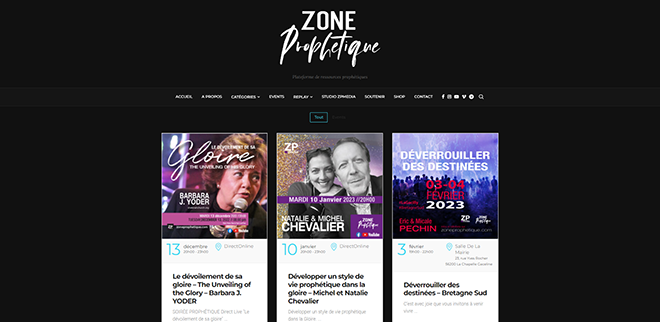 Let us now turn away from business and politics into something more spiritual. Zone Prophetique is a church community that organizes various events for their community including sermons and celebrations.
They are using MEC Pro and its Grid view to display their various events. Their events are free but they will also have the option to make registrations for some of their events.
Journey Center of Chicago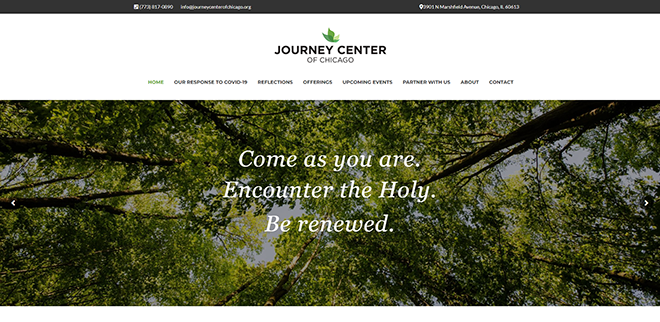 Journey Center of Chicago is another church community whose events are designed to help people heal spiritual and mental wounds and find themselves in this world of chaos.
They are using Modern Events Calendar for their online events and virtual gatherings that support LGBTQ rights.
Krigens Skjebner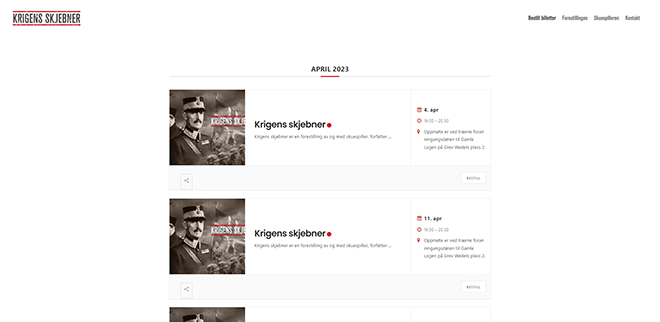 Krigens Skjebner is a website that uses MEC Pro to sell performance tickets that replay historical events of World War II in Norway. Their event page is using a List view and they have repeating events which is one of the popular features of MEC that enables users to book whichever date they like.
ZSA ZSA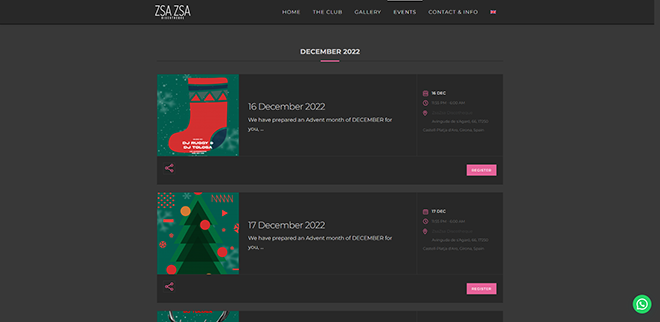 ZSA ZSA is a club in Girona, Spain. They use MEC Pro to sell tickets to their special events which include invited DJs and singers. MEC Pro enables them to have a map of their location on the event page plus a section that shows the upcoming events which will be held in the club.
Let's now change gears into a different type of website.
Zentrum Gender and Diversity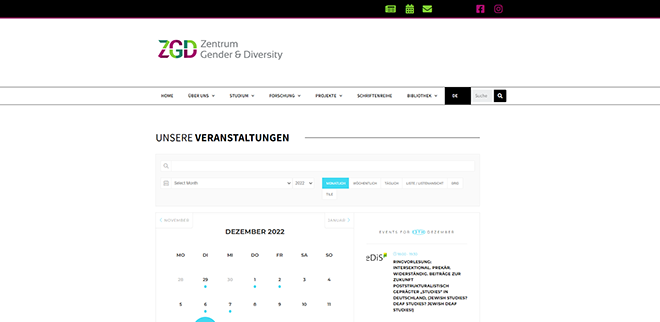 Zentrum is an institution focusing on gender and diversity. They hold seminars and conferences on various scientific topics including issues of women.
You can see their calendar on their homepage. They have created a custom shortcode that gives you monthly, weekly, daily, grid, and tile views, whichever you choose. This has the benefit of enabling visitors to change the calendar view to any form they feel most comfortable with.
In their event pages they have added to iCal and Google Calendar feeds, which is a feature of MEC, so that visitors can add the events to their personal calendars and get notified. Website administrators can send out reminder emails themselves through MEC, as well.
10th Planet Savannah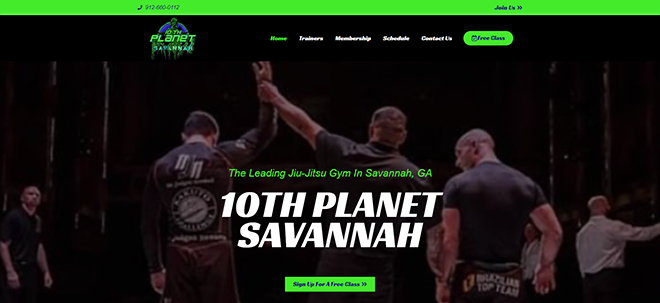 10th Planet Savannah is a martial arts gym that offers classes in Brazilian Jujitsu. They have both free and paid classes and offer different times each day. They are using a General Calendar view which enables them to show all of their events in a month in daily slots. People can then choose whichever date they like and book that.
ZVC Vilvoorde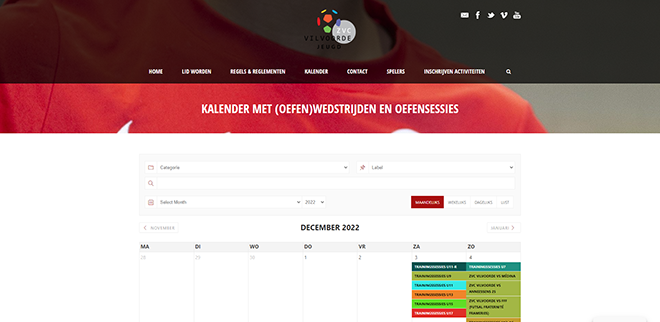 ZVC Vilvoorde is another sports center that offers futsal classes for children. They are also using a general calendar view on their homepage but unlike the previous website, they have color coded their events/classes to show different categories. They are also using a popup instead of a single event page so that you can stay on the homepage all the time.
Strauss Group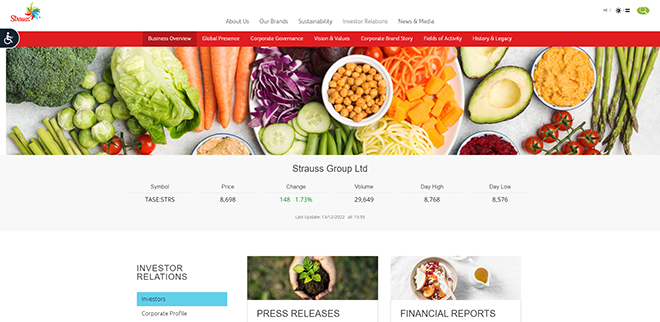 Strauss Group is an international food and beverage company. They have various events for analyzing food markets and food stuffs, held in regions as different as the US and Israel. One of the unique things they have done in their event pages is making use of MEC countdown view which, as the name suggests, offers a countdown to the event.
Their events are varied, such as presentations and conferences, both of which are made possible thanks to MEC various options.
Recommended Posts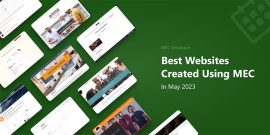 July 18, 2023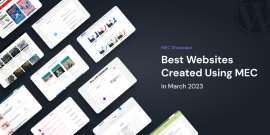 April 8, 2023