---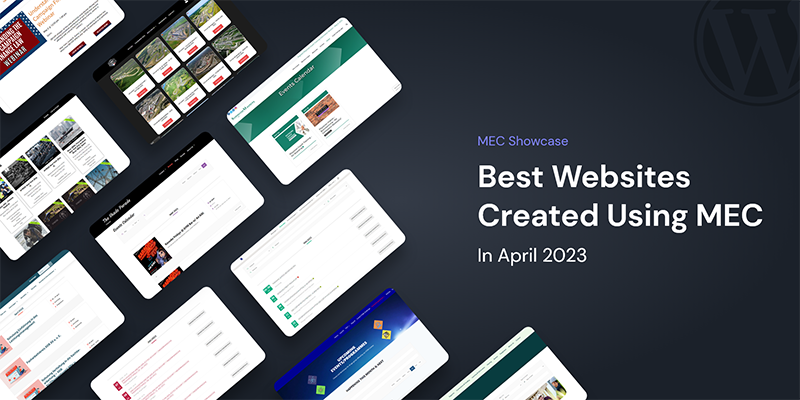 Best Event Websites Created Using MEC in April 2023
Modern Events Calendar plugin is a powerful and versatile tool that allows WordPress users to easily create and manage events on their websites. With its user-friendly interface and strong set of features, it has become a popular choice for many website owners looking to showcase their events in a stylish and professional manner.
In this article, we will take a look at 10 websites that have successfully implemented the Modern Events Calendar plugin to create engaging and informative event pages. From music festivals to business conferences, these websites demonstrate the plugin's versatility and highlight its ability to cater to a wide range of event types and industries.
List of Best Websites Created Using MEC in March 2023
GBS Selbsthilfe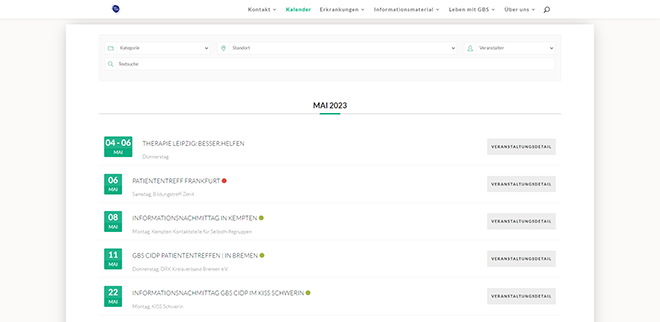 GBS Selbsthilfe is a fantastic website that provides valuable resources and support for individuals who have been affected by Guillain-Barré Syndrome (GBS). The website offers a ton of information on the conditions, including symptoms, diagnosis, treatment options, and recovery. What sets this website apart is the strong sense of community and support that it fosters. Visitors can connect with others who have gone through similar experiences through the online forum, and the organization also offers support groups and events. Overall, GBS-Selbsthilfe e.V. is an excellent resource for anyone seeking information and support related to GBS.
Their events are presented in a List View skin showcasing all the needed information in a compact package for users to find. They also benefit from the awesome MEC export module and allow their users to easily add their events to their personal iCal or Google Calendars from the single event page.
MightyMom
MightyMom is an outstanding website that provides valuable resources and support for new and expecting mothers. The website is well-organized and easy to navigate, with a wide range of informative onsite training courses, virtual events and blog posts covering everything from pregnancy and childbirth to parenting and self-care. Additionally, the website offers a variety of helpful tools and resources, such as a due date calculator, baby name generator, and a community forum where moms can connect and share their experiences.
You can find their events and training programs in a beautiful Grid View Modern Style With Map that displays the location of all the events and all the other necessary details for the users to find their desired events as fast as possible.
Your Way Kia Roha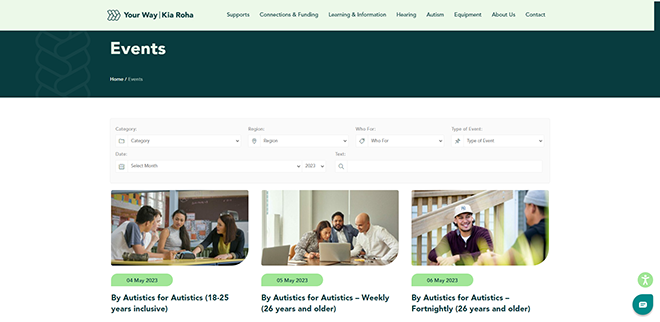 Your Way Kia Roha is an awesome website that promotes mental health and well-being through mindfulness practices and meditation for disabled people to thrive. The website offers a wide range of resources and tools to help individuals manage stress, anxiety, and other mental health concerns. It also features guided meditations and mindfulness exercises that are designed to help users achieve a sense of calm and balance in their daily lives.
Their health and meditation programs are presented in a well-organized Grid View that perfectly matches their website where you can click on each event for more details or add events to Google Calendar, iCal or Outlook.
The Shade Parade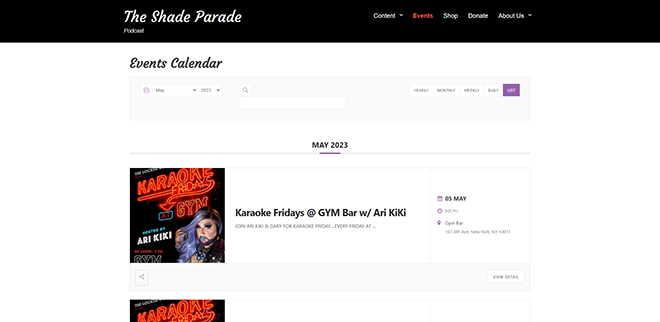 The Shade Parade is a delightfully entertaining website that offers a unique perspective on pop culture and current events. Hosted by two witty and charismatic individuals, the Shade Parade podcast is a must-listen for anyone looking for a fresh and humorous take on the latest trends in music, movies, television, and more. What sets Shade Parade apart is the hosts' ability to blend humor with insightful commentary, creating a space that is both entertaining and thought-provoking. Overall, Shade Parade is an excellent resource for anyone looking to stay up-to-date on the latest pop culture trends while having a good laugh along the way.
The Shade Parade also hosts "karaoke Fridays" every week, which you can find in a List View style calendar shortcode. You can also get the event links on your mobile devices via the QR code in the single event pages which is one of the cool mobile-friendly features offered by MEC.
Reservation Artcom Web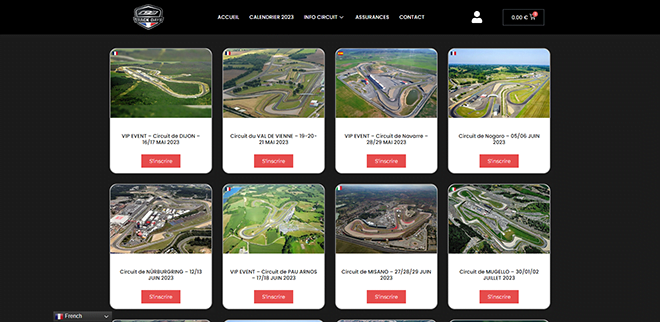 Reservation Artcom Web is an excellent website that provides a secure and user-friendly platform for driving fanatics. The website is well-designed, with a clean and simple layout that makes it easy to navigate and use. They offer a wide range of booking options, including hotel reservations, car rentals, and activities providing a complete package for a track day. The website also features a robust search bar that allows users to filter results by location, date, and other preferences, ensuring that they find the perfect option for their needs.
You can find all of their events presented by a good-looking image of the locations to help their audience see what the event will be like even before they enter the single event page. One of the other interesting MEC booking features Artcom uses is the progress bar that displays all the registration steps needed for booking, which is a great indication of how much attention has been paid to the MEC UI/UX details.
Surgeon Masters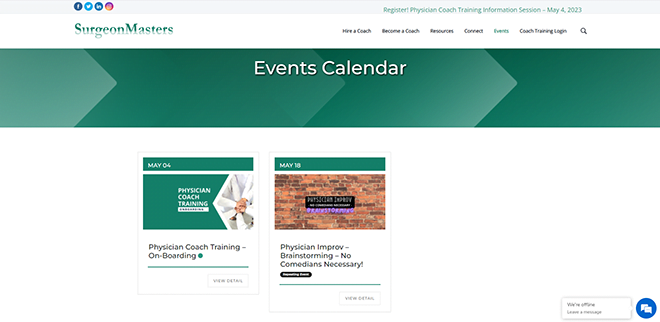 Surgeon Masters is an outstanding website that provides valuable resources and support for surgeons looking to improve their personal and professional lives. The website offers a wide range of informative articles, podcasts, and online courses covering topics such as burnout prevention, leadership skills, and personal development. Additionally, the website features a community forum where surgeons can connect and share their experiences, making it a great platform for building a sense of camaraderie and support.
The combination of Grid and Monthly Views on their calendar page makes searching and filtering events quite easy for the surgeons. Also, the design flexibility and the number of MEC views and customization possibilities of Modern Events Calendar have matched the green theme of the website and other elements perfectly. That is why we believe that MEC can not only improve the look of your website but also make the process a seamless experience.
Ukewerk
Ukewerk is a fantastic website that provides a wide range of high-quality ukulele-related products and resources for beginners and experienced players alike. The website offers a vast selection of ukuleles, accessories, and instructional materials, making it a great one-stop-shop for all your ukulele needs. The website is well-designed and easy to navigate, with clear and concise product descriptions and reviews. Additionally, the website features a helpful blog section that covers various ukulele-related topics, including tips and tricks for playing the ukulele, music theory, and instrument maintenance.
We have chosen this website specifically to show you how even the Lite version can work wonders if you are looking to showcase your events for free. With MEC Lite you will have access to almost all the same features as MEC Pro with the exception of the booking feature.
Penang STEM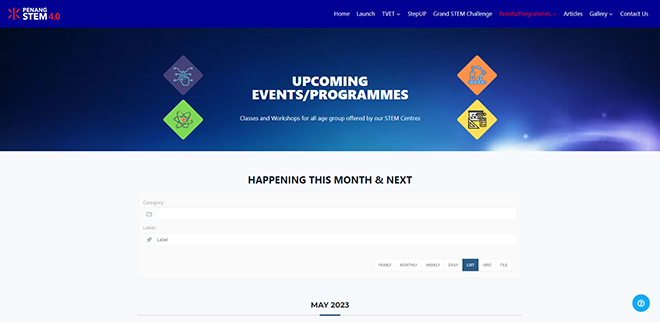 The Penang STEM website is an excellent platform that offers valuable resources and programs for individuals interested in learning about science, technology, engineering, and mathematics (STEM). The website, based in Penang, Malaysia, is easy to navigate and features a variety of engaging content for students, educators, and parents, including STEM resources, workshops, events, and competitions. What sets Penang STEM apart is its commitment to fostering a love of STEM education and inspiring the next generation of innovators, problem-solvers, and critical thinkers. The website provides a platform for individuals to explore STEM concepts and develop new skills, helping to build a strong foundation for future success.
Their current upcoming event consists of competitions and workshops hosting 45,000 participants representing over 1400 schools from all over Malaysia. You can find all the related info in a List View style calendar skin that leads you to the dedicated single event page for further info including a good-looking countdown to the start of the event.
Bia San Diego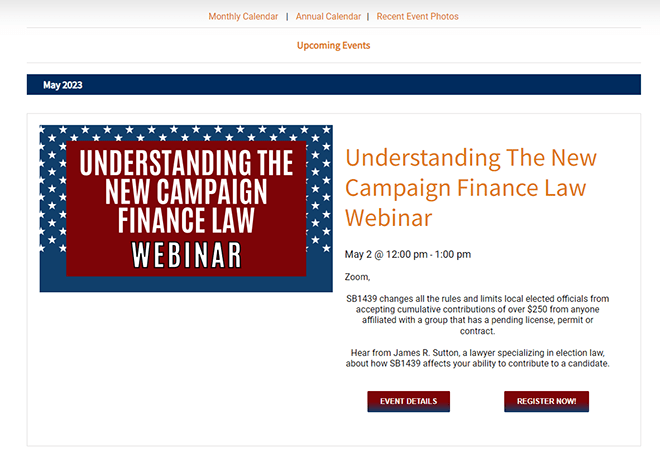 Bia San Diego is an exceptional website that provides valuable resources and support for individuals interested in the building industry. The website offers a wide range of informative articles, videos, and online courses covering topics to build a major resource educating people to construct all types of residential and commercial projects. Additionally, the website features a supportive and diverse community of learners and professionals, providing an excellent platform for networking and collaboration.
This amazing website presents their events in multiple MEC views from monthly to list view to help their users find their events in a matter of seconds. You can also notice how they have managed to blend in the calendar elements with the design elements of their own website to provide a smooth and pleasant user experience. This is what you can also achieve using the numerous Modern Events Calendar tutorials on our website in addition to a little bit of attention to details and creativity.
Canssi Ontario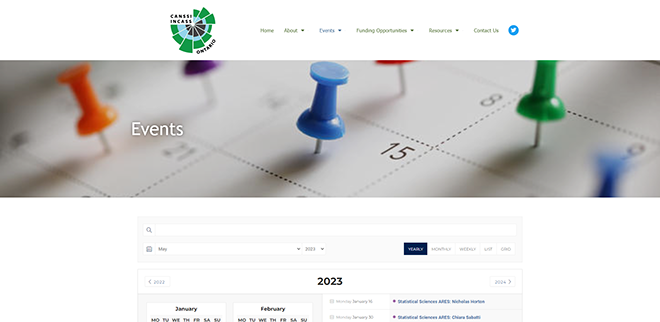 Canssi Ontario is an outstanding website that provides a wealth of information and resources related to statistical sciences research in Ontario, Canada. The website offers comprehensive information on both province-wide leadership in the development of these programs, and local leadership for data-intensive research within the University of Toronto (U of T) community. Additionally, the website features a directory of services offering the leadership and infrastructure necessary to increase and further develop statistical sciences research in Canada and promote the discipline.
Canssi Ontario hosts a big number of events from lectures to workshops, however, with the MEC advanced shortcodes you can easily organize any number of events. You can put them into categories, add a search bar, label them and even use multiple calendar shortcodes and equip your audience with any tool needed to find and book their desired events.
Recommended Posts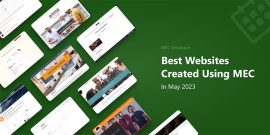 July 18, 2023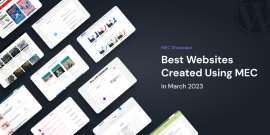 April 8, 2023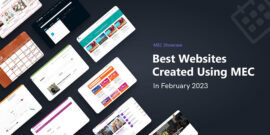 March 7, 2023