---
QR Code Module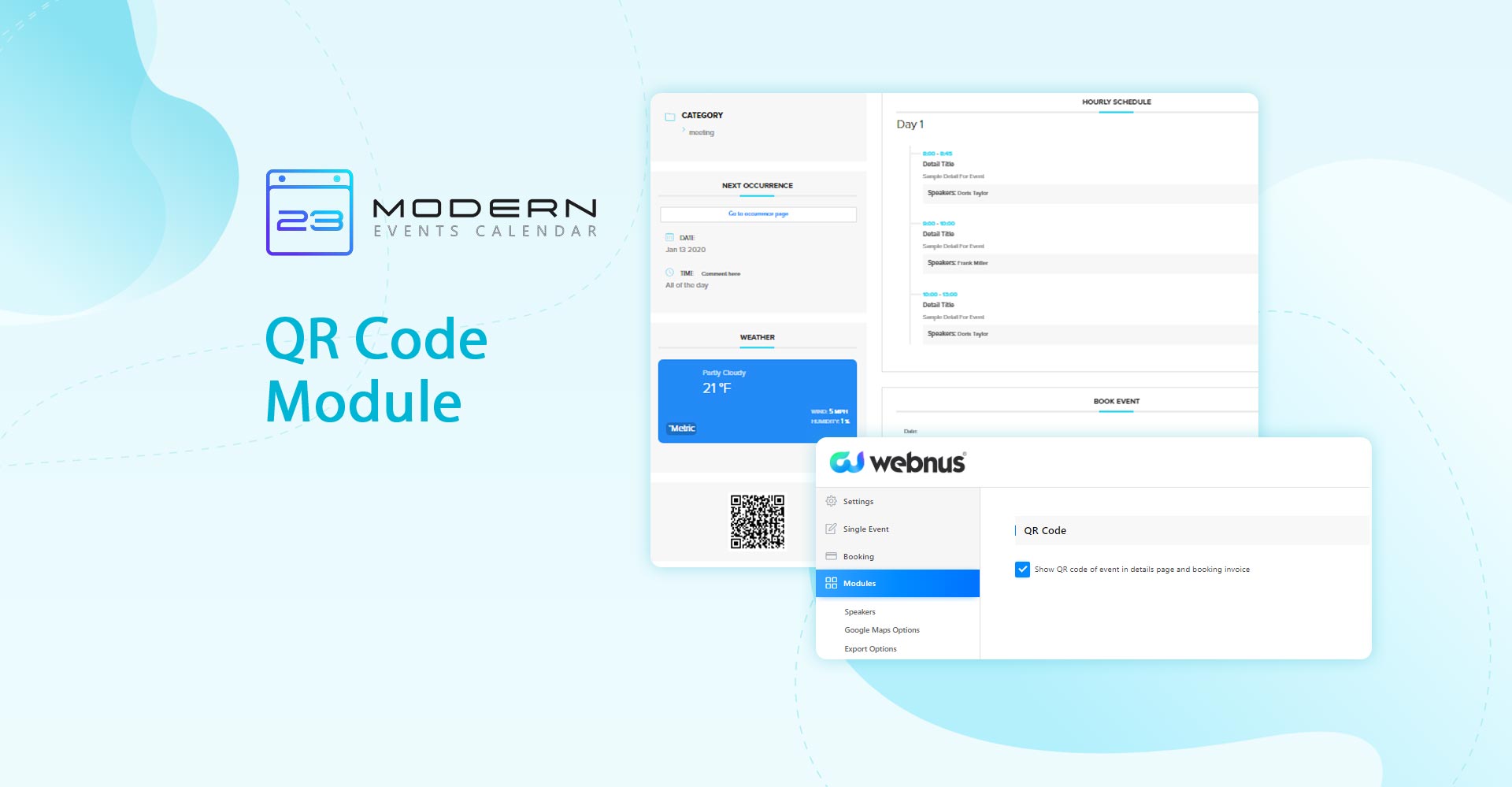 QR Code Module is a very practical option since you won't need a third-party plugin to set up this feature. This Module can have Gif, PNG and jpeg image output so that it maximizes the convenience of the users. Additionally, it can have a separate URL address. 
By default MEC put the QR code on the sidebar. However, you can adjust this accordingly. 
As pointed out here: https://webnus.net/dox/modern-events-calendar/single-events-sidebar/
By reading the QR code using your phone or any other device, you will be directed to the single events page of the current event on your device.
You should enable
QR Code Module from MEC Settings,
Enable on Sidebar on single events page.
Recommended Posts