In this article, we will walk you through the process of activating Modern Events Calendar.
To update MEC, enter your purchased code (which you can find in your dashboard area) in the field and hit the green Submit button.

Webnus Dashboard
If, by any chance, you can't activate MEC, visit this link. To access the license keys for the activation of Modern Events Calendar, navigate to the Webnus download panel, and click on the Licenses menu. Then on the new page, you can see the license key.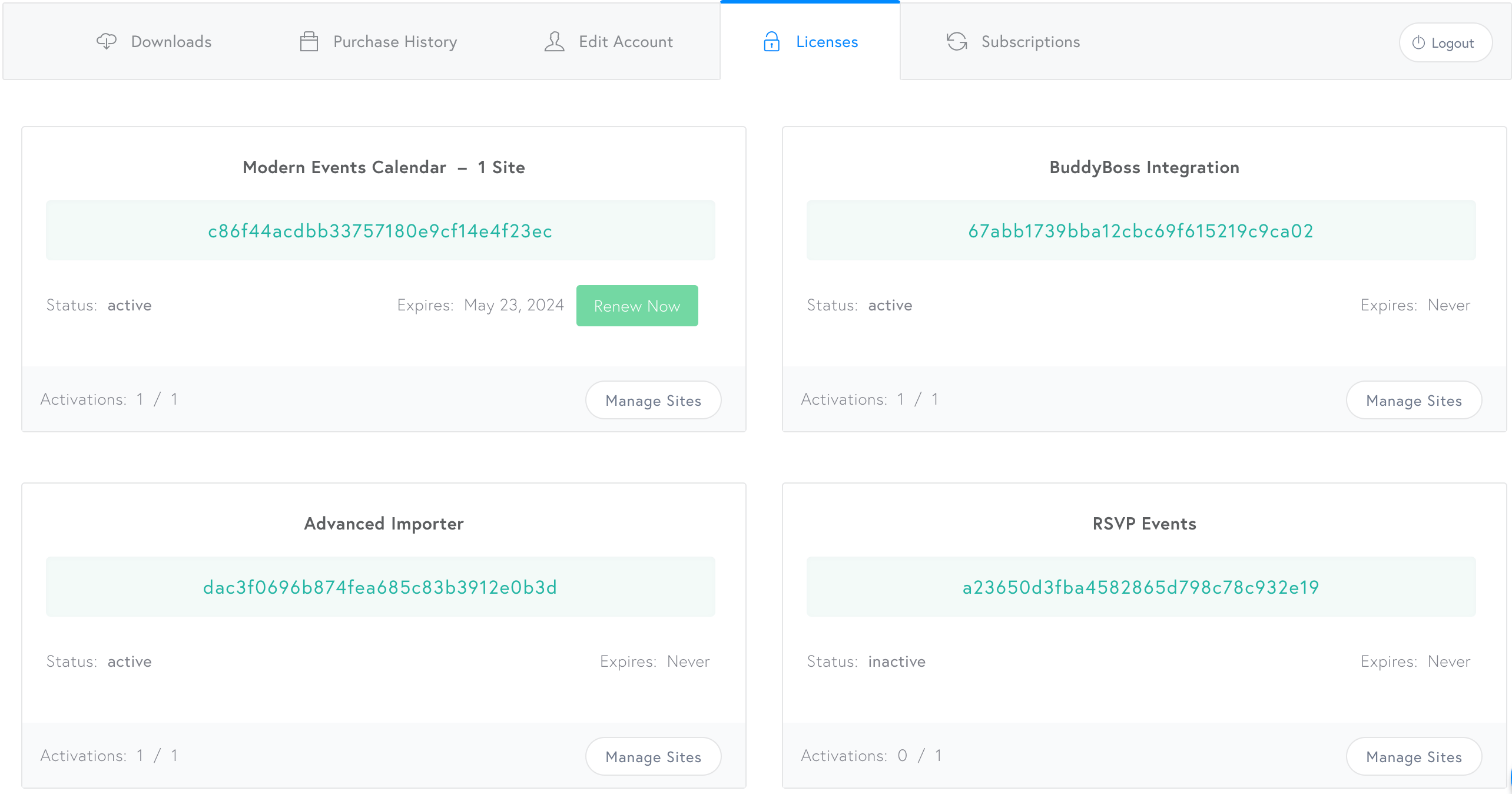 Note: If you activate MEC on the local host (or another domain), you should delete the plugin completely before activating it with the same purchase on a new domain.
Change License Domain
If you want to change your license domain, you should go to the license key menu and click on Manage Site and follow the instructions for changing the domain.
Now deactivate the license for the old site and remove MEC and its license key from it.
Then go to MEC main menu in your new website WordPress dashboard and enter the license to activate the new domain.