With Virtual Events Addon, you can organize virtual events as easily and effectively as possible. You can set the events on private or public view and send details of your online event to attendees (link and password to join).
Follow the guide to installing MEC Virtual Events:
https://webnus.net/dox/modern-events-calendar/installation-of-modern-event-calendar/
NOTE: Virtual Events Addon works with MEC Pro version 4.9.0 and higher.
Once activated, a new option is added to the single event settings.
To begin, go to a single event in the backend, and in the Event Details menu, you will find the Virtual Event tab. After enabling it, you will see the following items, which we will now explain: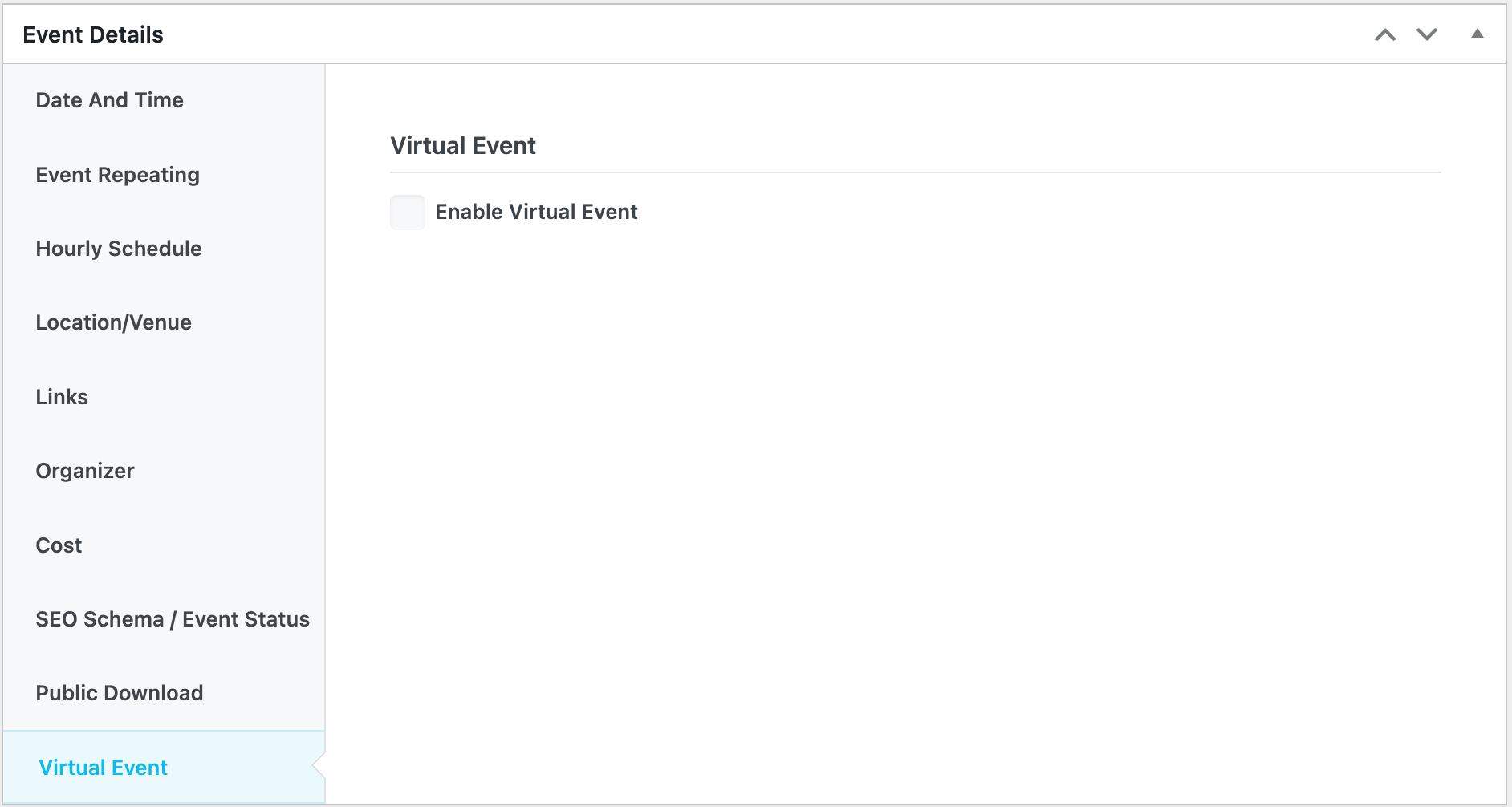 Virtual Events Settings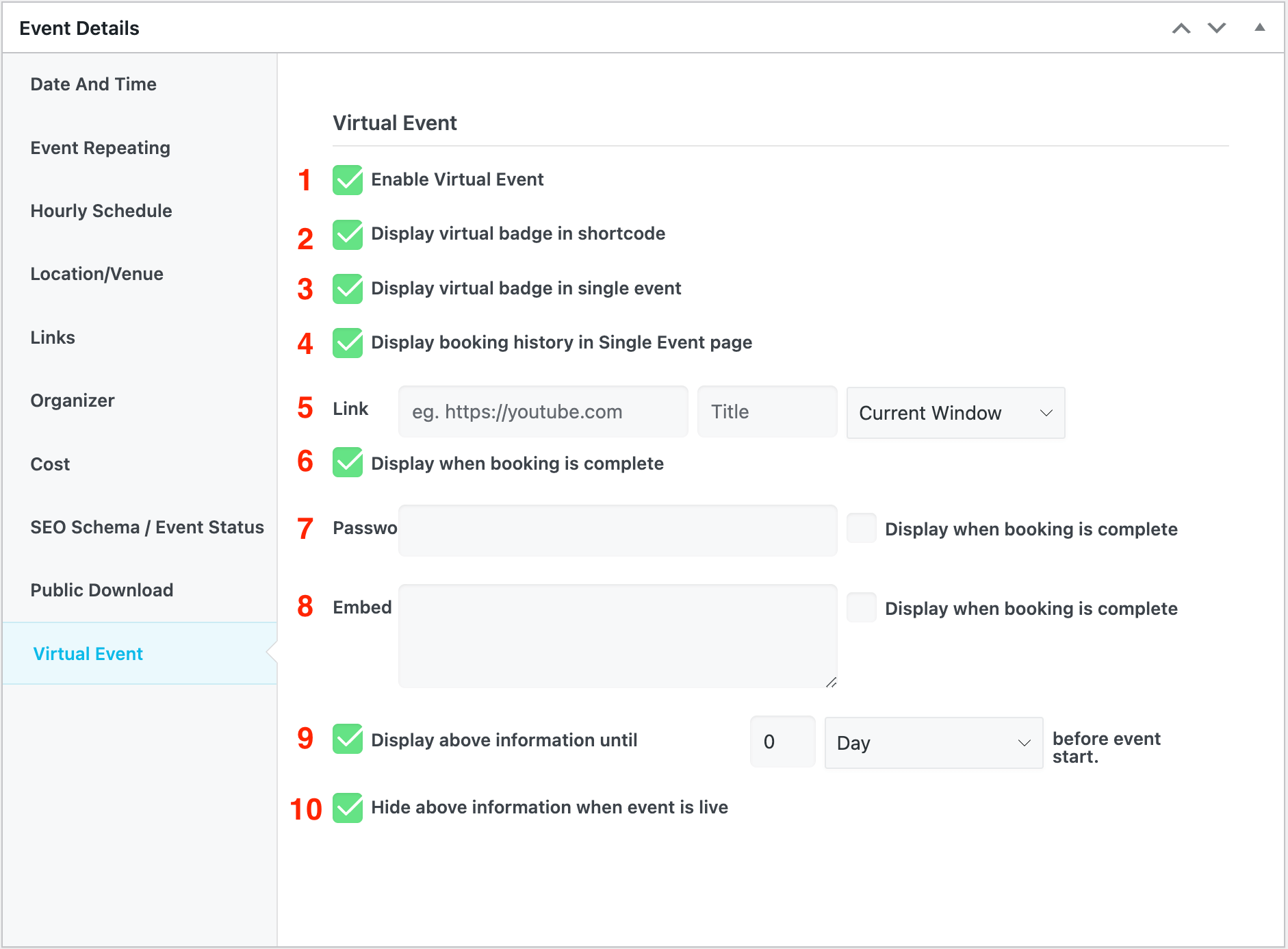 1. Enabling virtual events.

2. View the virtual event icon in all shortcodes as a badge:

3. View the badge on the Single Event page in the sidebar:

4. By enabling this option, you can display booking history on the Single Event page.

5. Info link in addition to the title for the link – you can set how it is opened right after the Title option.
6. Displays the password when the booking is completed.
7. The password to join the virtual event.
8. Embed code (for instance, a Youtube video).
9. View the above info at a specific interval before the event starts.
10. Hide the details once the event is live.
Also, You can edit the Virtual event Link and Password for each occurrence.
A checkmark box can be found in front of the Link and Password options. If you check them, the user can view that info when they make a booking, and consequently, they won't be viewed on top and only appear when the reservation is made. Like this: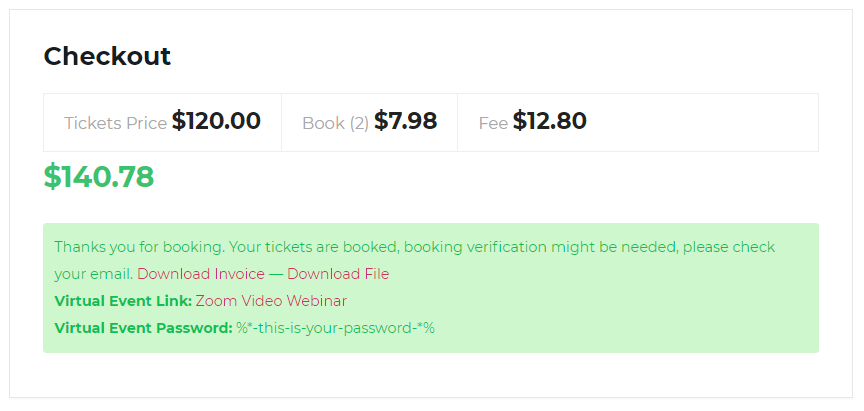 The addon uses placeholders for the email to send the above info to the users.

Also, you can enable Virtual Item on FES Form.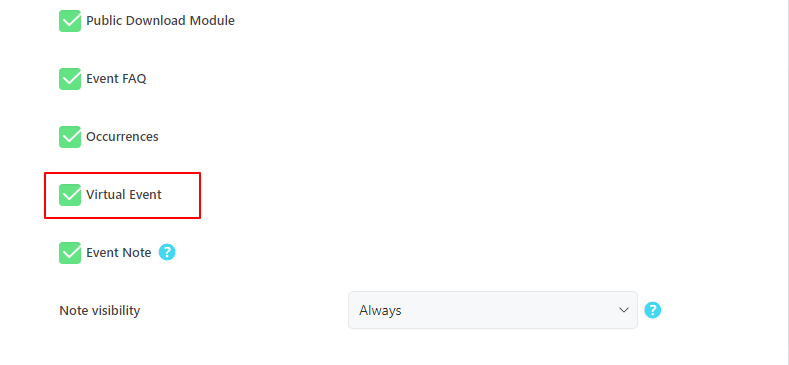 And you can use MEC Virtual Event widget here: