---
Add A Booking System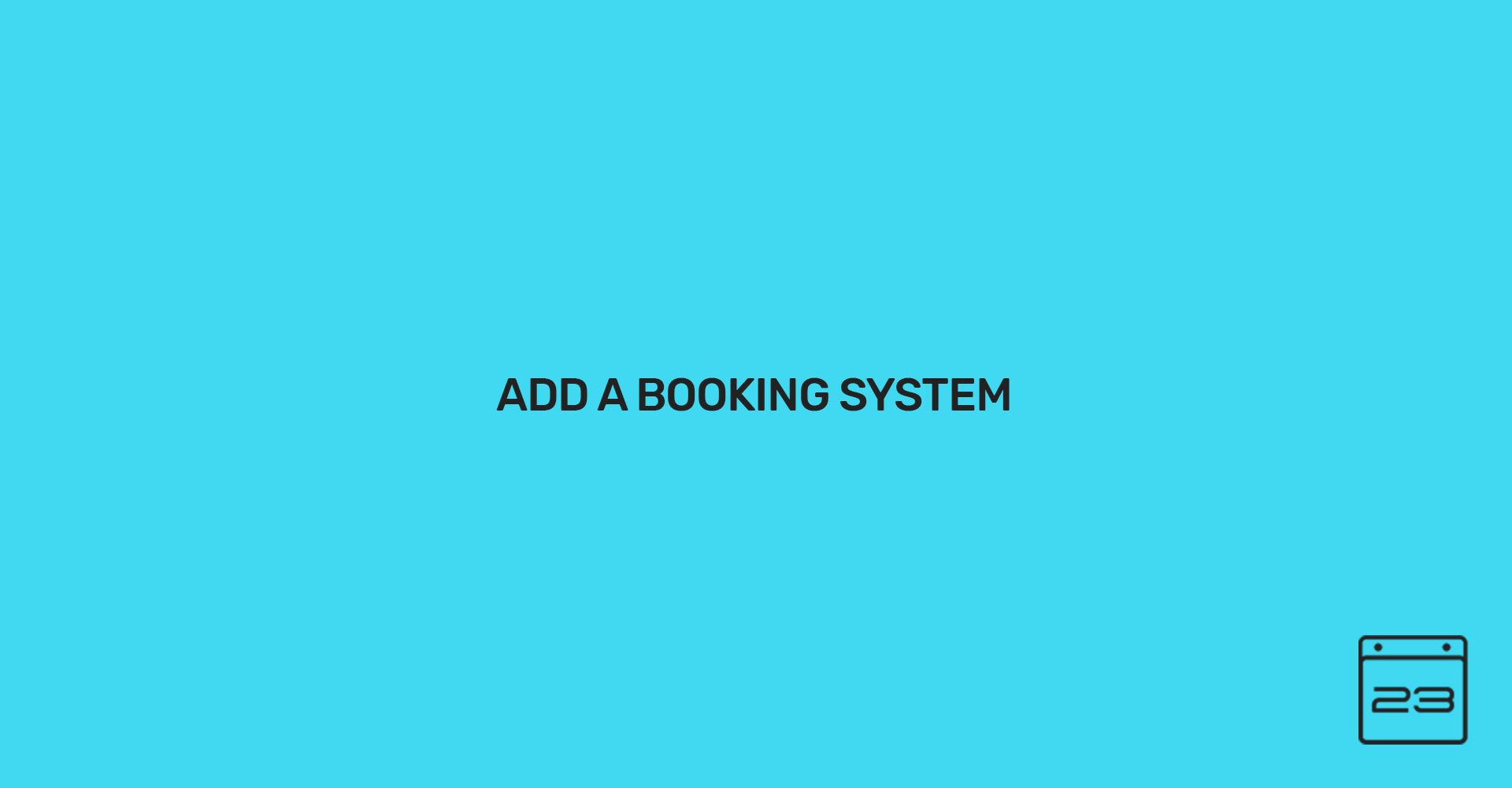 How to add a Booking system in Modern Event Calendar?
Modern Event Calendar can handle ticket service with registration forms. You can easily build up your own form to get the information you need before processing payment. The first step, you should enable booking module service.
Basic settings for a booking system
1. Go to WordPress Dashboard > M.E. Calendar > Settings > Booking and click on "Enable booking module" checkbox and save changes.
2. You can choose some options in here: date format, maximum dates, thank you page (User redirects to this page after booking. Leave it empty if you want to disable it), auto email verification and auto booking confirmation.
3. By refresh the page, you see 3 new sections: Booking Form and Payment Gateways in settings, and Bookings in dashboard menu just under M.E. Calendar menu.
4. In Settings > Booking Form you can add some custom fields to default fields (name and email) of booking submission form. This is the form that shows on an event page allowing users to book the event. More details: This Article
5. We have some options for Payment Gateways. You can select whatever you want for pay ticket's cost that is useful for your site. More details: This Article Create tickets
6. You can create any kind of tickets that you need for each event. Go to Edit Event (or when you add new event) and go to Booking. In this section, you can add new ticket and set the total booking limits. After that, the "Register" button add to event automatically. More details: This Article and This Article
7. After all, you can see every user's booking submission forms in WordPress Dashboard > Bookings. So you access confirmation and verification options. Enjoy your event scheduling and booking system!