---
COVID-19 Pandemic and Its Impact on the Events Industry
Covid-19 Pandemic and the World of WordPress
WordPress is the most popular CMS that is being used by millions of people all over the world.
It can be found in so many businesses and industries nowadays, and therefore, it covers a large community globally.
The emergence and spread of Coronavirus have shaken things up for individuals, and new challenges have come to light for many businesses.
But, you are not alone since many other businesses, large and small, are dealing with the same situation and take various approaches to keep themselves active.
Here we have got down to the impact of these crazy days on the WordPress community and given you some updates in this regard.
Since remote jobs and online events seem to be a perfect solution, we will introduce practical tools to let you handle everything to the last details.
How Are the Conditions of Businesses in the WordPress Community?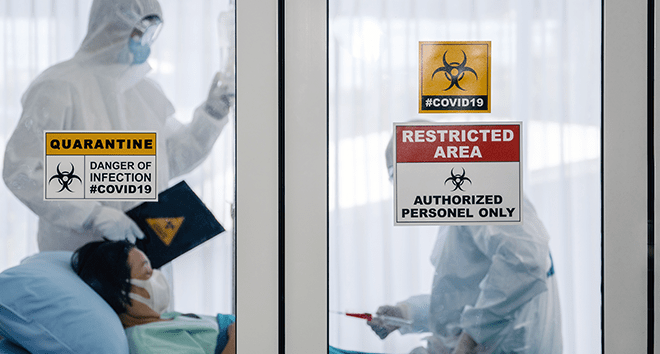 The unstable conditions around us have brought everyone new unforeseen challenges. While some have opted for remote working, others are trying to support their employees and prevent lay-offs at all costs.
Despite the difference in contributions, trusting each other and being trustworthy seems to be the typical quality among them all.
Let's see how famous business owners think about the situation and the way they react to it.
The information is obtained from a report published by the Codeinwp website:
James Farmer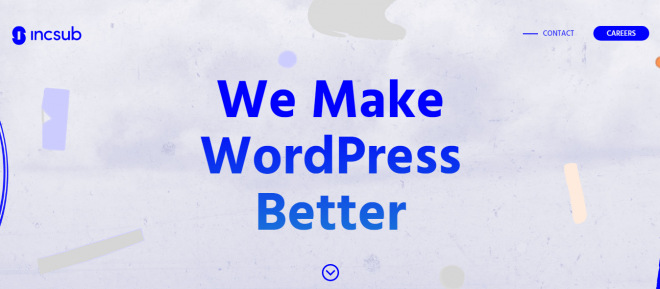 James Farmer from the Incsub believes that everyone gets scared in times of uncertainty, and he has the same conditions, too.
He describes that they plan to work hard and look after each other during this period. They have prioritized the health and family of their employees and added 20 days to their regular paid leave-per-year days.
He suggests other companies see their people as prominent family members and avoid perceiving them as numbers and venues.
This is what can help firms make proper decisions during times of emergency as well. They now have video meetings at regular intervals to help people not feel alone. They have also provided emotional chat supports with members for just talking about this global disaster and help them maintain a better morality.
Brian Jackson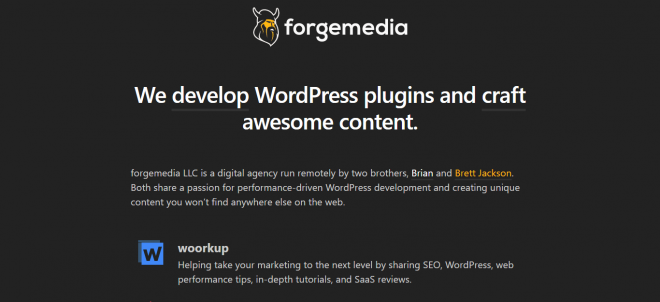 Brian Jackson from ForgeMedia says that considering the type of business they have, this global pandemic will impact everyone sooner or later, either positively or negatively.
He owns a website dedicated to gluten-free foods by which he makes revenues showing ads. There has been a 40% decrease in his profit and believes it to be normal that people would think less about this niche during an emergency.
For those who share the same experience, he states that he has put a focus on other projects that have the potential to generate revenues for the time being. Prioritizing revenue-making tasks that can bring you money in a shorter time compared to long-term aims is another advice he gives to individuals.
On the other hand, he suggests not to entirely forget about things that are currently in a dip since things will eventually rebound, and your business will recover. Additionally, he suggests taking advantage of the WordPress community and reaching out to connections for help.
Marieke van de Rakt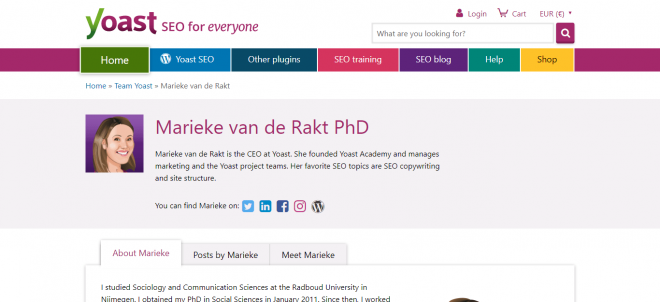 This SEO professional from Yoast describes herself to be an optimist, and despite her mindset, she admits how terrible this time can be for everyone. She has a hard time with remote work while homeschooling her four children and being concerned about her father's health conditions.
She thinks that we are experiencing an economic recession in which people have less money, and companies make fewer revenues. However, marketing different products on websites with no change and considering the advantages of WordPress CMS is the best option.
It can provide a professional site for individuals without spending big money. Despite the decrease in sales they have experienced, she thinks both WordPress and Yoast are resilient and will remain stable no matter what happens in the upcoming weeks and months. She believes growth, even in times of recession, and advises all to keep going forward.
You might be interested in: How to Improve WordPress SEO Ultimate 2020 Guide?
Adi Spiac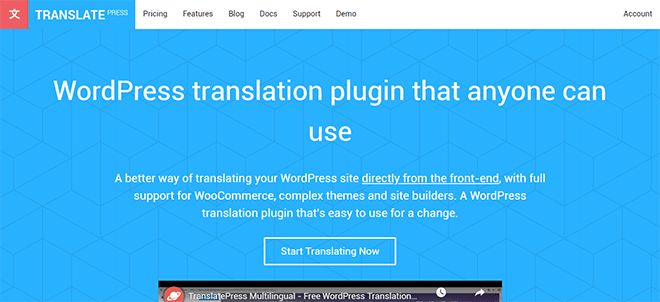 Adi Spiac from TranslatePress says that it is hard to predict anything in these times of challenge and recession, so the best option is cultivating optimism.
He believes that we eventually overcome this situation and learn a lot about it. He also thinks that WordPress business owners should be grateful to be able to work online without any problem.
The recent events have made them fully remote, and due to being equipped with the right tools for this transition in advance, no frictions were caused.
He advises not to ignore doing physical practices inside the house and try to read books and learn new things. Sun exposure will also do you good these days.
They hold weekly online meetings and use Slack and Clickup as means of communication. They try to provide all the tools for a team member to work comfortably and reduce stress.
He also suggests not to ask refunds for the canceled events that you were supposed to attend (if you can afford) and instead, ask for a credit to be used in the future.
Everyone needs cash now, and don't forget about local businesses as well.
Ben Pines
Ben Pines from Elementor states that web creators should address building proper strategy in light of Coronavirus and spend enough time on it by talking to others and doing research.
As compensation for the decline in businesses, companies can make online courses and teach practical skills to their audience.
They should also spend time on improving their knowledge and skills and transfer everything to working from home.
It can require a focus on proposals and establishing proper tools and infrastructures for video meetings and connections with clients.
All that is needed is adapting the situation and changing the regular strategies accordingly.
The Covid-19 Impact on the Events Industry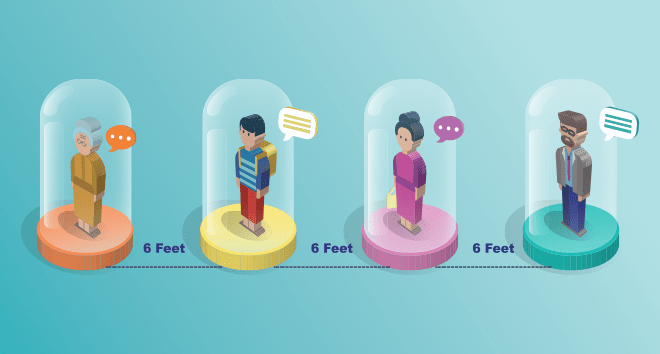 Event professionals have likewise been affected by this situation and have different thoughts about the existing conditions and what may be ahead of us.
According to the survey done by C&IT, around 2000 people from companies, associations, hotels, etc., gave their responses to the way they can recover from these conditions as follows.
Events
Many participants in the survey stated their ideas about the changing aspects of events caused by this crisis.
Some believe there will be more appropriate infrastructures to run online meetings and making them more interactive and closer to face-to-face events.
Others expect to see financial supports from the governments to increase the confidence of people in future event planning.
They believe that there should be interest-free loans that spread overs years so that the businesses can get back on track properly.
The Industry
Talking about the way the industry should pull together to recover from this global pandemic, people have different but near ideas.
One believes sticking together and flexibility is the key, while another event professional thinks it takes some time to observe the previous surge in events.
He considers moving to the online and digital world will trend and stay. Another said that we need to charge a fee for the pitch stage in an attempt to prevent exploitation.
Another planner added that governments should support the event industry in all the areas across their countries and offer supplier advantages.
Support
Expectations for governmental support were high throughout the responses to the survey.
An event planner said particular support is needed for small and medium-sized businesses that make revenues by commissions or payments for bookings.
Another mentions redundancy as an inevitable part of their business plans in the future in case governmental supports do not back them.
A third added that honesty with stakeholders and honest communication is a must, and the unfavorable conditions will end soon.
Business and People
One event planner mentioned the way companies want to recover as his primary concern.
Another said that for the upcoming year, the hospitality suppliers should provide reasonable prices so they will be able to ask for more events.
A third person believed that a lot of workers in small businesses such as restaurants and hotels are going to be bankrupted.
Another event planner added that virtual events are a useful stop-gap, but events will come back again as they are an essential part of societies.
People have different ideas, but it seems that everyone hopes the situation gets back to normal eventually, and it's a matter of time until a proper recovery takes place.
You may also have events that have been canceled and are looking for appropriate ways to handle the situation. What can you do?
Read on to get informed about a new update and solution that meets your needs.
Google Solutions for Event Holders
The current environment has postponed, canceled, or changed the condition of events to only take place online.
Google has also tried to show the latest and most accurate information to users and, therefore, added new and optional properties to the developer documentation.
It applies to all languages and regions, which is a result of the efforts been put into schema updates.
The tips for keeping Google updated on your events include the following categories.
Status Updates
The eventStatus property of schema.org sets the event's status, especially when it has changed or canceled.
This information allows Google to show the current status instead of removing the event from the event search experience.
Since event managers are going through a difficult time considering all the problems caused by events cancellations and the need for running online events immediately. So our team attempts to help its audience as best as possible: Modern Events Calendar Covid-19 (Coronavirus) Status
Canceled Events
For this purpose, change the eventStatus property to EventCancelled and don't make any changes to the previous date in the event's startDate.
Postponed Events to an Unknown Date
Simply change the eventStatus to EventPostponed and don't change the original date in startDate until you make up your mind about the new date. Once you are sure about the new time, shift the eventStatus to EventRescheduled and update the startDate and endDate variables accordingly.
Postponed Event to a Later Time in Future
Update both startDate and endDate with new information. You can optionally change the eventStatus field to EventRescheduled and also add the previousStartDate.
Changed in-person Event to an Online-only One
To make it more clear for users, you can update the eventStatus and use EventMovedOnline. Also, if you want to mark your events as online-only, you should use VirtualLocation as the location and change the eventAttendanceMode to onlineEventAttendanceMode.
Online-only Event Marking
As more events are shifting to be online-only, Google has provided a way to inform people about it on searches.
You should change the location to VirtualLocation and change the eventAttendanceMode to OnlineEventAttendanceMode.
Refer to the developer documentation for more details.
Updating Google Upon Changes in Events
You should keep in mind to update Google after making changes. It's better to make your website's sitemap available automatically through the server.
This way, you can make sure that the new content is highlighted to search engines in the fastest time possible.
Modern Events Calendar
Latest Update for Coronavirus Pandemic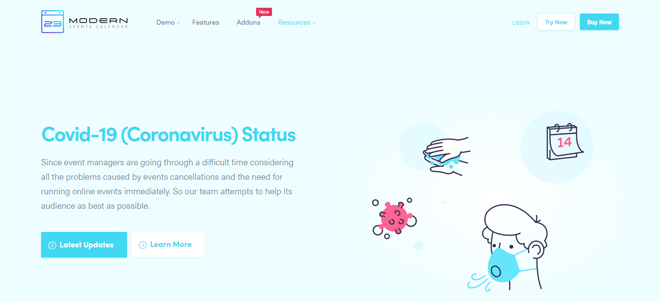 The developer team of MEC has published a new update based on the current situation and Google updates.
Updating to the 5.2.3 version adds a new tab in the plugin's menu named SEO Schema, which is available for both Lite and Pro versions. By doing so, you will have no worries about event changes since you have a correct state in the Schema, and Google uses that to show more accurate results to people.
The conditions are defined as Scheduled, Postponed, Moved Online, and Cancelled. Each can be added as labels, and you can add them to your calendar events by creating a new event using the shortcodes.
Below you can see the way different labels are shown in the shortcodes.
Another practical feature to use on the plugin is the capability of sending emails. Using this capability, you can send emails to your attendees using the WordPress system and share with them whatever updates and new information required. To use this feature, head over to MEC >
Report.
There is a link features added to the locations section. Using this new capability lets you link your location of events to virtual locations. Additionally, you can enter links for the organizers or hosts of your activities and let your audiences know them in advance.
The Links tab can likewise allow you to enter a separate link for your event and forward users to that page.
If any of your events are canceled, you can display the reason in the shortcode and single event pages. Moreover, you will be able to show the ongoing events so that your users see them and can participate if interested.
The fascinating new updates of the Modern Events Calendar plugin are all you need for the world recession caused by Coronavirus. You can easily arrange and control your events and show the updates on SERPs right away, thanks to the synchronization between this plugin and new documentation of Google.
Virtual Events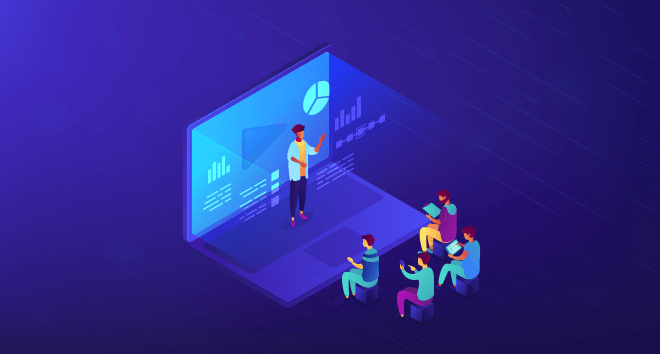 No one can deny the value and impacts of face-to-face meetings, but there are situations, like what we see now, that we have no other option but to hold events virtually.
Strange to say, how turning a conference with a lot of business, educational, and networking opportunities into virtual events can be possible? Once we do it, how can we be ensured about their engagement?
Contrary to what most individuals assume, holding a virtual event needs the same amount of care as an in-person meeting.
Your virtual event needs to be organized in a way that increases attendees' engagement and let them have valuable moments during the event.
The point is that you should have a change of heart and don't consider virtual events as simple presentations.
In the next paragraphs, you will find useful information that will help you with your virtual events during this time of global crisis adequately:
What Are Virtual Events?
There is a likelihood that each of us has at least attended a webinar or watched online courses or educational content once.
Some might have even participated in a conference from your home comfortably. All of these occasions are categorized as various forms of virtual events.
In other words, instead of attending a special place to see others in-person, you experience that organized event online.
These meet-ups can range from small sessions to large conferences with thousands of users. Here is a rundown of the way your company can host online events.
How to Host Virtual Events?
Generally speaking, the main types of virtual events that are being used everywhere include Webinars, virtual conferences, internal and external hybrid events, and live streams.
These events can enhance your programs and business goals if used correctly.
You can use these tools for tutorials and classes, training sessions, behind-the-scenes videos, interviews, and shows.
Webinars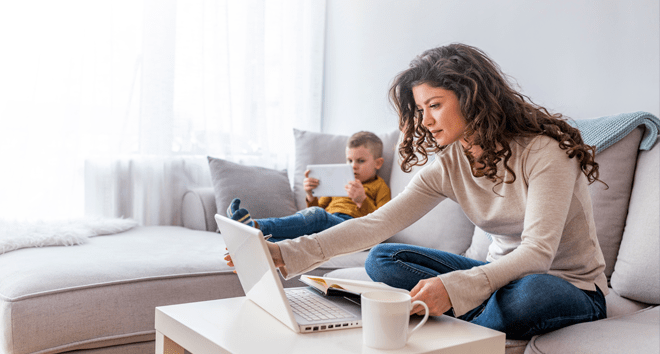 Webinars allow people from all around the world to virtually listen to what the speakers say and adequately use the content.
These virtual events, which can be held for free or by charging people a fee, often last between 45 minutes to two hours.
There are useful platforms you can use for your webinars that allow Q&A and presenting live or prerecorded content.
If you plan to have webinars, the following tools can come in handy for you:
Google Hangouts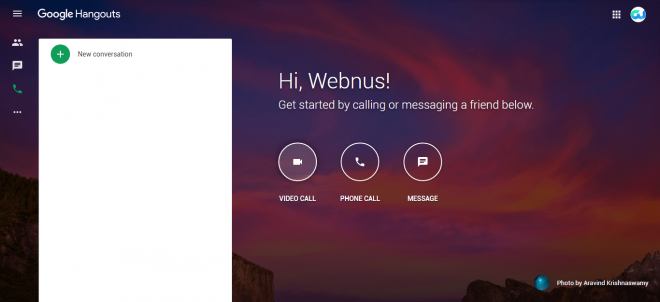 If you have a Google account, you can use Google Hangouts without having to create a new account.
You can start a video call and add up to 10 users at the same time, and it supports voice chats and sharing events via shareable links or emails.
You can stream your videos to 100,000 people within a single domain and share them to your Google Drive directly.
The good news is that Google has decreased restrictions for G Suite in response to the worldwide crisis we are facing.
Video conferences now support up to 250 participants.
Google Hangouts is available in both desktop and mobile versions, no matter if you use Android or iOS.
CISCO Webex Meetings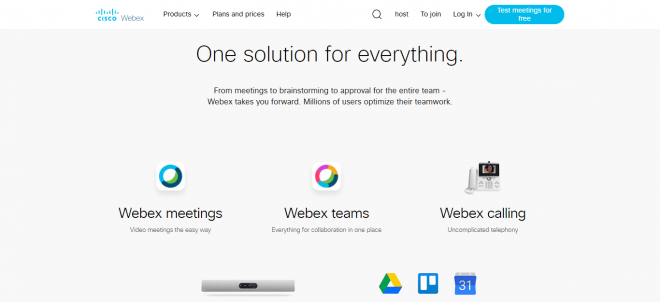 Webex is a robust video conferencing solution from CISCO that is available for free. Up to 100 users can attend a single video call for an unlimited duration.
The free account comes with 1GB cloud storage, and it supports various features such as video recording and sharing of screens and files.
Users can either join a conference using their phone lines or use online solutions. Similar to Google Hangouts, it supports desktop and mobile versions for both iOS and Android users.
Zoom Meetings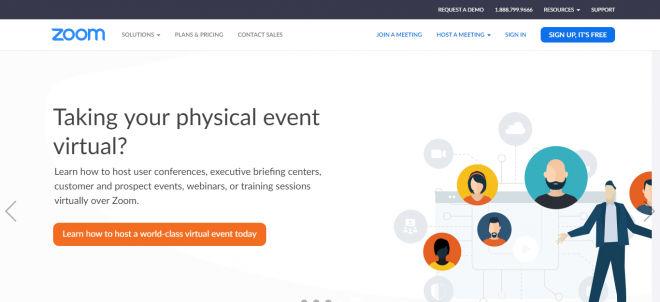 Zoom is a comprehensive suite of video conferencing that supports up to 100 participants.
The free version has a limit on the duration of video calls since sessions with more than three members can last up to a maximum length of 40 minutes.
You can simply start a new call right away after the current conference finishes, or purchase a premium plan that removes these restrictions.
Aside from the Android and iOS applications, users can use it via the desktop software and even browser extensions such as Google Chrome Extensions.
People can call in to your conference via phone, record the screen or voices on your device, and also share the screen with other participants.
Skype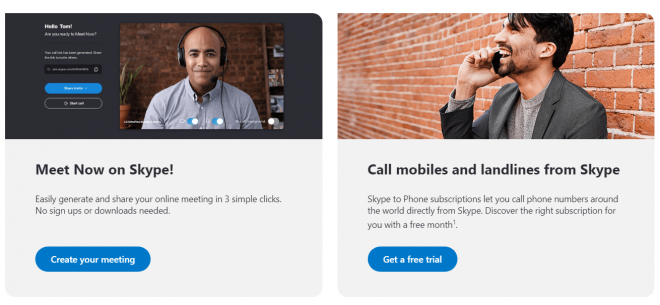 Skype is a popular app that is familiar to many users. It is a proper free solution for video conferences in small groups of up to 50 members.
Before April 2019, it was limited to 25 members. In order to use Skype, you have to sign up for an account and download the app.
The platform is equipped with a call recording feature that allows users to record the video call and share it with others for up to 30 days.
FreeConference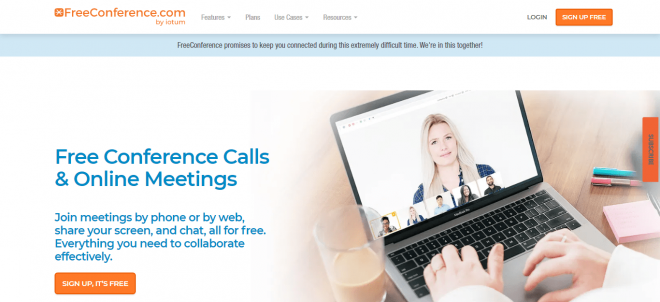 The FreeConference service is a more limited solution that allows only five participants to join the conference in the free version.
The main advantage it offers is the capability of hosting up to 1000 members for audio calls.
They can call in via telephone, and it doesn't require you to download and install any apps since it can be used on a browser.
The Android and iOS versions are also available for more convenient use, but you can't record your calls unless you upgrade your plan to a premium account.
Jitsi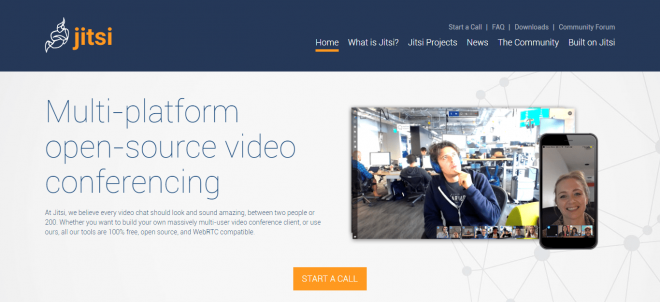 Jitsi is a free and open-source solution that allows an unlimited number of participants without duration limits.
You can either use the hosted version of Jitsi or download and use your conferencing solution.
Audio participants can use the platform in both versions, which supports screen sharing as well.
You can also download the Android or iOS version and even stream your events to YouTube to share it with others via links or download it.
There are no premium plans, and all the features are available to use for everyone.
Social Live Streams and Stories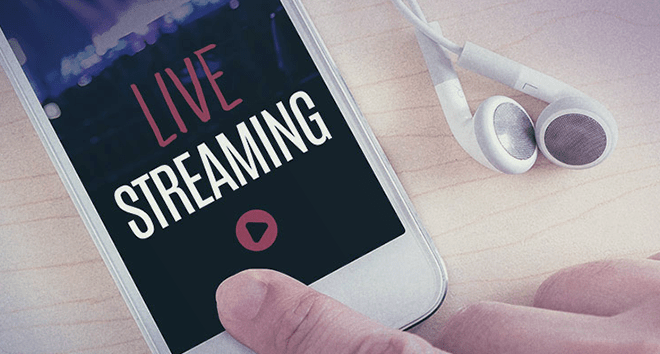 Nowadays, almost every social media platform supports live video streaming. Statistics show that live streams can bring you six times more user engagement than just sharing videos.
Depending on the social platform you use, you can benefit from these practical tools for various purposes.
Currently, Facebook, Instagram, LinkedIn, Twitter, YouTube, and TikTok all support live videos.
Most of them allow users to write comments in real-time, which is an excellent tool for Q&A sessions or shared presentations with others.
Stories are likewise a trending feature for different business purposes that allows sharing of photos, sing visual elements, filters, videos, and more.
You can utilize a variety of effects for your media and use stickers or even start a poll to increase engagement more than before.
Instagram allows you to add these stories to your profile highlights as guidelines or bookmarks for future users. Facebook, Snapchat, and TikTok also support stories feature.
Virtual Conferences
Similar to in-person conferences, virtual conferences are held with a predefined agenda that consists of sessions, keynotes, and breakouts.
Although these events may not be as effective as in-person conferences in terms of networking, they allow users to interact with other users attending the conference.
They provide individuals with a chance to see keynotes right away and build a schedule for themselves based on the on-demand content.
Video conferences are also suitable for interactive sessions. If your participants need to talk with each other in real-time, this solution will simplify it for them to hop on and join.
Interactive classes like yoga and art will benefit from these features most.
It adds a face-to-face interaction to your class and lets participants have live conversations no matter where they are located at the moment.
Internal and External Hybrid Events
Internal events can include training programs or meetings all over the company.
This is a good option for nation-wide companies or the ones that span continents to share messages to all employees while they are not gathered in one place.
If picking people in the same place and scheduling the event is possible, you can also benefit from hosting in-person and virtual events simultaneously.
External hybrid events are proper for people who are not inside your firm, for instance, industry conferences.
It can be a more challenging experience to offer the same level of quality that the attendees can receive by joining an in-person meeting.
It lets those individuals who are unable to travel to learn and use your content.
How to Host Virtual Events Efficiently?
The following list can avoid hiccups during the online events you are going to host for your business:
Planning
A proper strategy should organize every single event, no matter if it is online or in-person.
You should start with the primary goal of your activity and customize all the details accordingly.
Prior to creating the event, ask yourself the following questions so that you can have a more precise idea:
What is the essential experience you wish to deliver to your audiences?
Where do you want it to be displayed?
When is the best time that is convenient for your attendees?
Will there be any registration or payment required?
Are there going to be any partners?
Timing
One of the fundamental considerations for a virtual event is the date and time.
Try to do a little research and find out about holidays or other events that may occur with your plan simultaneously.
Also, if you know you have participants from other countries, don't forget about the time zones.
Although it is not possible to satisfy everyone in this regard but prepare your plans in a way to be convenient for as many individuals as possible.
In case it is not possible, make sure people can access your content after the event finishes.
Analytics and insights can give you a clear idea about the best time that your users are available online.
Starting a poll on your social media for the date is also an excellent option to put into use.
Event Promotion
You, as an online event host, should never underestimate the value of the proper promotion.
Determine the main selling points you have in your event, let it be a famous speaker or networking opportunity, and inform others about them.
No matter what it is, your value proposition needs to be clear enough for everyone.
Share your event via email and on your social media and use the tools that are available in this regard, such as Instagram countdowns.
The proper use of hashtags should not be ignored either. If you have opted for ads, target them with exact research about the market and people.
It's better to start your registrations at least ten days before the event.
Foresee Technical Difficulties
The connection issues and errors are an inevitable part of the digital world.
Before kicking your event off, check the internet connection, and have some backups at your disposal for possible problems.
Running a rehearsal can benefit you greatly to identify problems.
Providing users with easy-to-follow instructions and guidelines will give them a better feeling of comfort and support.
Comprehensiveness
Similar to in-person meetings and conferences, your online events should also be comprehensive and accessible.
Use large fonts with proper colors so that users can easily read your content. Captions, audios, and visual elements are all significant assets to you.
Additionally, try to cover a wide range of voices and avoid choosing exclusive ideas or points of view.
Increase engagement
The more engagement opportunities you provide, the higher engagement you will receive from your audiences.
If you ask people about their ideas and comments, chances are higher that they will come back to you to find the result of what they have stated.
Don't forget to take care of the questions efficiently. Every social platform entails special marketing tools that can benefit you enormously.
Try to welcome users by their name as they join your event, and ask for feedback in the end.
Covid-19 Resources for Event Organizers
As conditions are continuously changing in countries, you should keep yourself updated about the latest news, instructions, and tools.
Here are some resources that might be helpful to you at this time:
You can handle your online events in a more straightforward approach by reading the blog posts and optimization tips shared on this page.
The team is trying to make everything easier for everyone, and in this regard, a survey is placed to know what you think about their attempts.
We are all coping with stressful situations right now, but we can keep high spirits by adapting ourselves to these circumstances and choosing proper tools and resources.
Social distancing has guided everyone towards online services, and among them, virtual events are critical solutions for so many businesses.
Recommended Posts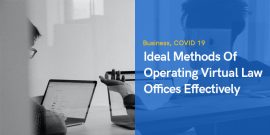 October 11, 2022