---
Updated: November 30, 2023
No Comments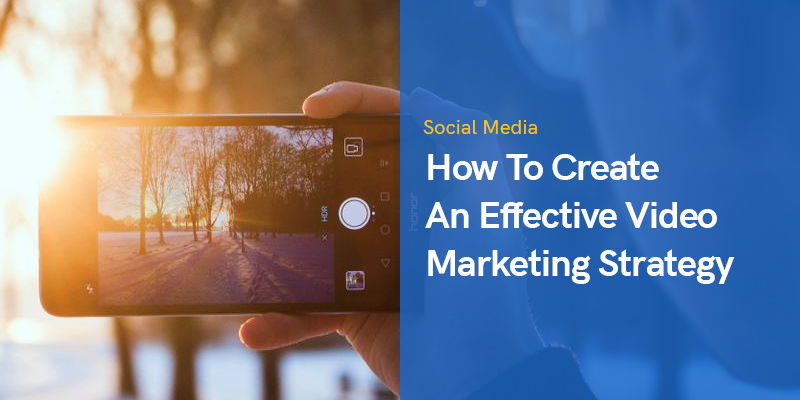 How To Create An Effective Video Marketing Strategy in 2023
Anyone in marketing or on a marketing team understands that video has become one of the dominant ways to market in the last year. As a result, using video formats for marketing can help grow brands and businesses substantially.
Video has become a way for people to connect on a deeper level, using stories and real-life experiences. Social channels have become a preferred way for consumers to watch videos find products and services that pique their interest.
Brands have done away with using only written content and images alone, as they have realized the value of investing in video and its distribution. However, if you have not recognized or have not created video content previously, getting started can be challenging for your business.
However, you can quickly establish and create video content that will propel your business forward with a comprehensive and effective video marketing strategy. In addition, understanding video marketing will help your marketing team determine how to distribute content that will produce success.
Why Use Video Marketing?
Video marketing allows your brand to promote products and services, and setting up your strategy will give you the most in-depth view of how to achieve the targets and objectives you set forth. You want to examine multiple tactics and techniques when creating your video marketing, such as what video formats to use for distribution and what social channels and platforms will work best.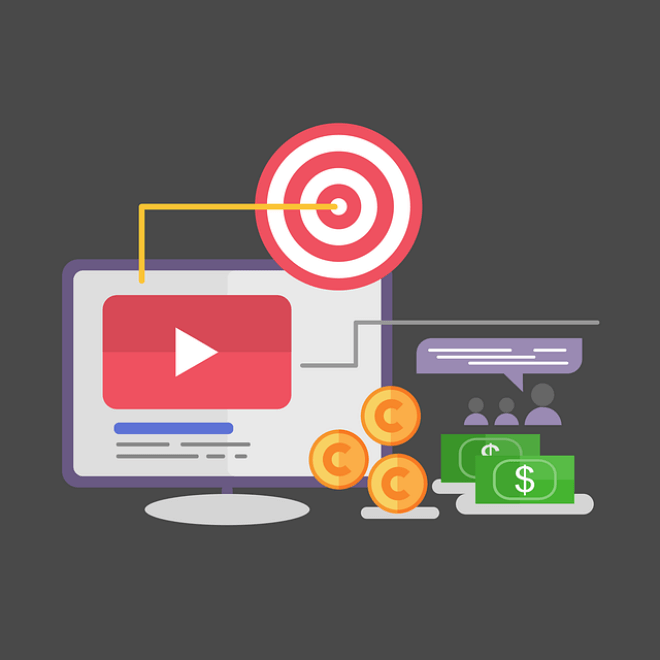 Why is video marketing so useful? In a study done by Wyzowl from last year, 85% of businesses now use video marketing, with a whopping 88% of them saying they have received a positive Return On Investment (ROI).
In addition, videos are currently ranked as the highest form of consumption among consumers because they win over attention, even before high-ranking news. And with no signs of slowing down for 2021 and 2022, implementing an effective video marketing strategy is essential more now than ever.
What Businesses Benefit the Most from Video Marketing?
When it comes to video marketing and strategy, any business or brand can benefit from utilizing it. Video is proving itself to be a vital tool in engaging with people and should be one of the many tools that your Marketing Team implements if you have not done so already.
Some specific businesses that will most surely have advantages utilizing video include:
B2B companies
Long sales cycle products and services
New companies that are in the go-to-market phase
eCommerce, travel, hospitality, and SaaS businesses
Businesses that target luxury segments
Again, most services or products can benefit from distributing video as part of their marketing strategy. However, if your business is not already using video as part of your strategy, you risk falling behind the market trend.
Putting Your Customer at The Central Focus
Your marketing team needs to collaborate and come up with an efficient and comprehensive strategy for the distribution of your video and the content that will be provided within the video. To establish and choose the right content, the most important factor is knowing your ideal customer and their journey.
The most successful businesses understand consumer needs and pain points and have created a way of making that product or service available. Putting your customer needs as the highest priority of your mission and values will help to improve the relationships you have and develop loyal customers that continue to come back for your services or products.
Video Marketing Strategy Basics
Once your business is clear on its ideal customer and addresses their needs, you can establish your video marketing strategy by following these steps.
Step 1: Set Your Video Targets and Objectives
The first step is to decide what specific metrics you want to focus on and the outcome of your video marketing. Next, you can review your current marketing model and look for ways to improve upon it.
There are some more specific metrics that you should include as part of your goals:
Bring in new customers
Retaining existing customers
Click-through rates, views, and watch time/length
Brand awareness
Your marketing team should also review your budget to see what you have to work with or spare to develop your video marketing strategy and execution. Understanding the end goals for your business will help you create the most actionable steps to ensure you reach them.
Step 2: Analyze Your Customers
Your marketing division should take a deep dive into your customers. If you can solicit feedback from loyal customers or just follow consumers' shopping habits, you can develop a clear picture of the best tone of voice to use in your video. It can also aid in showing your business the best social channel and platform for you to distribute on – wherever your ideal customers are the most prevalent.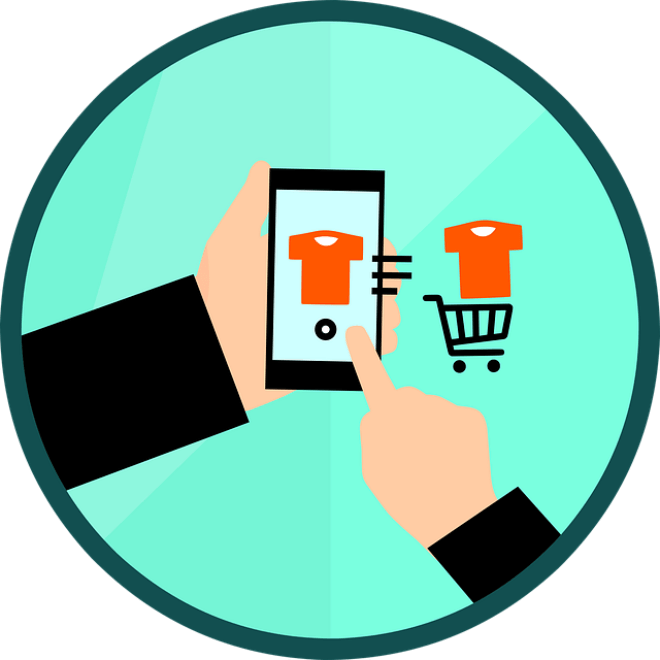 When analyzing your customers, you can establish all aspects surrounding your video, including how long it should be and what content your customers gravitate towards. Typically most videos should be relatively short and concise – people don't have long attention spans, and you will want to grab their interest right from the beginning.
Step 3: Creating Your Video Content and Format
Your business may or may not have a separate team in charge of developing the content that is within the videos, but this is where your brand can let its creative juices flow.
There exist some modern tools such as a video editor or a text to video generator, that can help you a lot.
Studying successful businesses that utilize video content can help you develop the proper framework for the story you wish to tell within your video.
Typical video formats will follow the following roadmap:
Utilize a person in your ideal demographic
Present their conflict and pain points
Introduce your product or service as a way to help
Resolve the issue or problem by demonstrating how your product or service works
You need to take the person viewing the video on a short, informative journey that aligns with your brand mission and goal. Take some time to explore the kind of emotions you want the viewer to feel while watching. The team crafting the story should ask some questions to help cover the overall storyline:
Do you want your viewer to feel inspired and ready to take action?
Do you want your viewer to laugh and find the fun in your product or service?
Do you want them to be satisfied after watching your video so that they will feel confident to make a purchase?
All of these elements need to apply when crafting your content and format. Deciding on aspects within your video like location, colors, tools, costumes, and props should align with the intended emotion and objective, so don't overlook all details.
Before launching your video, you should also consider utilizing a test group to analyze the intention and be open to viewer feedback. You may need to make changes to your content, script, format, and probably even more minor changes to finalize the video before you publicize it. In addition, deciding can use test viewer feedback and suggestions to establish the most impactful message.
Your Marketing Department or team should also invest in a toolset for managing links for when you do launch so that you have a way of analyzing how it is being received and how well it is working for your business.
You can use many formats when setting up your video format, so make sure that your team does extensive research to develop which forms they want to use. Some examples of video formats you can use are:
Explanation Videos
Instructional or "How-To" Videos
Customer Experience Story or Testimonial Videos
Demo Videos
Animation Videos
Interview Videos
Event Videos (for upcoming events and promotions)
Your team should experiment with multiple types of videos and see which ones communicate your brand personality, culture, and mission in the most straightforward and impactful way.
Step 4: Establish Distribution Network
Initially, when you are first launching your video content, you will want to try and distribute it across as many channels as possible so that you can reach maximum engagement and a significant amount of viewers. Some of the best channels that you can begin your video distribution include: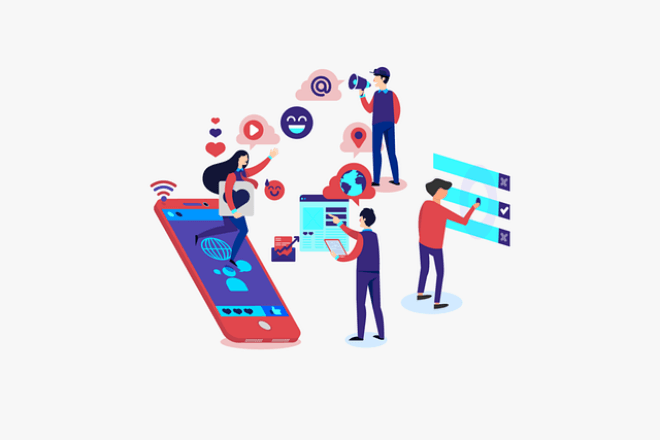 Your Business YouTube channel
Website or Landing Page
Social Media platforms (Facebook, Instagram, Twitter, Pinterest, etc.)
Email Mailing List
In-App content (if you work with or are an app)
Direct Sales and word of mouth communicating
Your marketing strategy should include where you plan to launch your video content and embed it within digital platforms, and have a way to track and analyze the efficiency. Monitoring your success and gaining insight is crucial to help you determine to what channels are bringing your business the most success so you can continue to prioritize them.
When establishing your distribution, this is another area where knowing your target audience will assist you as well. Understanding what platforms and distribution networks your audience is most likely to be can help you specifically target those channels for your video content. It is also key to learn SEO tactics for online and digital platforms to efficiently utilize the proper keywords and phrases to optimize your search value.
Step 5: Evaluate, Analyze, Update
Tracking your performance is vital to the growth of your business or brand. Consistently analyzing and adjusting your video marketing strategy to optimize your output will help to propel you forward while keeping updated on the latest marketing trends. Some metrics that you should evaluate after your initial video strategy launch include:
Views
Engagement (click-through rates)
Shares
Drop-off rate
Leads generated
Signups and Sales
Your videos should help contribute to your target objectives, whether it is click-through rates and increase in sales. In addition, discovering what distribution channels create the most leads and analyzing why some consumers viewing tend to lose interest or drop-off and do not continue through with purchase is essential to developing fixes, generating more engagement, and improving your customer service.
Video Marketing Strategy Overview
Depending on your video goals for your business, your marketing strategy will encompass a variety of different distribution methods. For example, suppose you started on a tight budget and did not invest in any paid distribution. In that case, your marketing team may want to revisit that avenue as a means for distribution in the future when it is more feasible.
The main points to creating the most effective strategy are ensuring a central focus on the customer and developing insightful, creative video content to engage and encourage your target audience to purchase your product or service. In addition, the growth of video marketing gives your brand a unique opportunity to connect and establish bonds, providing a loyal customer base.
Use your data and insights to adjust your strategies accordingly and consistently once you have developed your videos and distribution to prioritize and optimize your sales. Then, take full advantage of video marketing to competitively place your business in a place where it will grow successfully.
Recommended Posts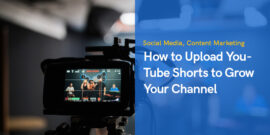 January 15, 2023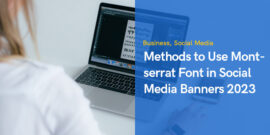 October 22, 2022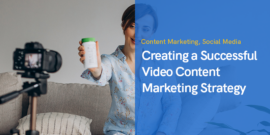 October 2, 2022