---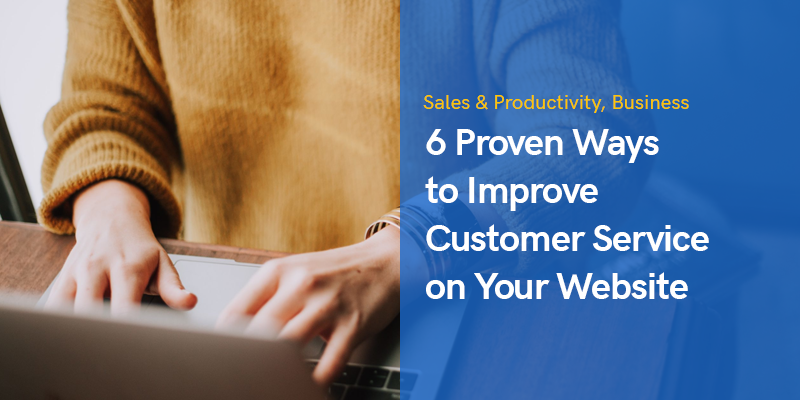 6 Proven Ways to Improve Customer Service on Your Website
With over 2 billion websites on the internet, practically every company has a website.
However, running a website isn't enough to reach your potential customers online and turn website visitors into customers; it's also important to take care of your customers and therefore improve customer service on your website.
Why? Over 85% of people do online research before choosing a company and many of them may have questions about your company and its products, so the demand for customer service has grown.
If you provide customer service on your website, that's great. But if you constantly invest time and effort into improving customer service on your website, whether you experiment with support channels like a business phone system like ULTATEL, train your customer support team, or collect and implement customer feedback, it can bring your business to the next level.
The Importance of Customer Service on Your Website
Providing excellent customer service on your website is what makes you any different from other websites that hope for the attention of the same target audience.
Moreover, modern consumers crave good customer service experiences.
Around 96% of U.S. customers agree that having good customer service is important to them and 78% claim that it's fundamental to gaining their loyalty.
This means the growing importance of online customer service.
Image Source: Netomi
Still, 73% of consumers believe that companies pay more attention to increasing sales across all of their multiple channels than they do to providing integrated customer service across those channels.
Since customer service expectations have grown in the last few years, improving customer service on your website is a must for the following three reasons:
Improve Customer Experience
During various phases of the customer journey, consumers may have questions and concerns. If your website is optimized for customer service and customer service inquiries get solved fast, it positively affects customer experience and therefore improves brand loyalty and trust that also motivates consumers to spread the word about your business online. Having a clear understanding of your customer's behaviour is a game-changer. FullSession behavioural analytic software provides you with all the data you need to improve your customer experience and solve inquiries. Imagine being able to record each step of a potential customer's journey on your website, see their feedback for your website, gather insight on what they like/dislike about certain aspects of it.
Increase Customer Satisfaction
Happy customers are the lifeblood of any business. Once your customers (both new and existing ones) face problems or concerns, it's important to make sure that your customer support team takes care of them in order to ease their worried minds, increase customer satisfaction, and turn customers into brand advocates. Improving customer service on your website is a great way to do it.
Be Ahead of Your Competitors
Not only do big companies run websites, but also 64% of small businesses have a website which means the competition is getting higher. Since customers are selfish and they bother about their needs and wants, improving outstanding customer service on your website is a great way to stay ahead of your competitors that don't invest in providing customer service.
Improve Customer Service on Your Website
Now that you know the importance of customer service, it's high time to walk you through six proven ways to improve customer service on your website. Let's dive in!
Include Various Contact Options
Living in an increasingly multichannel world, customers have different preferences when it comes to choosing a customer's communication channel of choice.
One of the most important things to consider when it comes to improving customer service on your website is providing website visitors with various contact options.
If some of your customers want to contact your call center, implement the call center automation process so that average handling time is reduced, or you can get a free number for your business so that your customers can contact you via phone.
If other visitors want to reach out to your business on social media, make sure that your customer support team monitors customer inquiries on social media platforms you use for business growth.
Remember: there's no one-size-fits all solution when it comes to choosing the best contact option for your business as modern customers may switch channels when communicating with your customer support agents.
Thus, it's a good idea to create a 'Contact Us' page on your website and list all contact options (email, phone number, social media accounts, live chat, etc.). What is more, the 'Contact Us' page is one of the most important ones on your website, so your website design should make it easy for visitors to find it when scrolling the site. Not only can it help to reduce the bounce rate of your website, but it can also help customers contact your business at their convenience.
Provide Real-Time Customer Care
Practically every customer would agree that a fast response time is one of the most important elements of excellent customer service.
When it takes hours — or days — to get a reply, your customers lose interest in your brand which negatively affects your reputation. Thus, providing real-time customer care is important if you want to improve customer service on your website.
If you have to choose one communication channel for real-time customer care, make it a live chat. Why? Today, 64% of people prefer to communicate with a customer support team via text message rather than phone calls. Thus, providing customer service in the age of text messaging, implementing a live chat on your website is a smart idea.
With the wide array of live chat solutions on the market, it's easy for businesses of all sizes and niches to find the right live chat or chatbot software that fits their needs, wants, and budgets.
For example, Cluse has added a live chat to their website that also shows an average response time. Not only does it encourage visitors to type their messages, but it also hints at how long a customer should wait for a response.
Image Source: Cluse
Add Customer Self-Service Options
Modern users constantly do research online, whether they want to discover new products or make sure that the chosen product can suit their needs. When it comes to customer service, many website visitors are ready to find relevant information and get help without the help of a human agent.
Simply put, customer self-service is growing in popularity.
Providing customer self-service is a great way to let your visitors find answers to their questions fast and allow your customer support team to get rid of customer inquiries that can be solved without their assistance. As a result, it reduces customer service response time and improves customer service reps productivity.
Here are several customer self-service options to enhance your business website:
Create a FAQ page
Include a knowledge base
Feature a self-care ebook
Upload explainer videos
Use Social Proof on Your Website
Not all of your website visitors want to contact your customer service team to get their inquiries solved.
Some of your visitors are potential customers who have doubts whether your product or service is right for them, so they seek recommendations from previous customers.
Simply put, your website visitors want to see endorsements from existing customers that add credibility and therefore they pay attention to social proof on your website.
Social proof comes in different forms: customer testimonials, expert endorsements, client reviews, user-generated content, earned media, etc. To show the popularity (and effectiveness) of your product among previous customers, it's a good idea to use social proof on your website.
Here's how MacKeeper uses social proof on its website: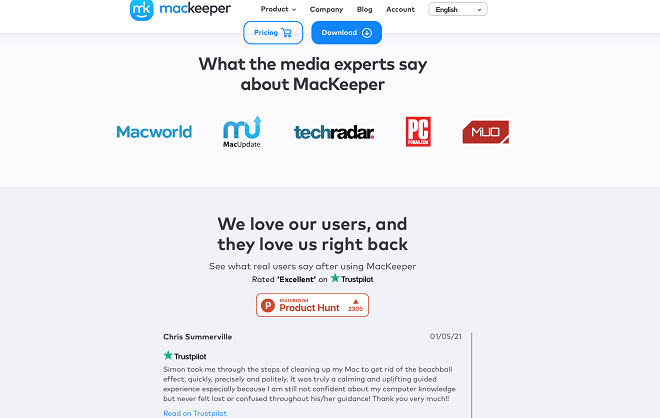 Image Source: MacKeeper
Not only did the company feature expert reviews on its homepage, but it also reposted user reviews from real customers.
When you feature positive reviews, you encourage potential customers to become paying customers and if they are satisfied with the quality of your products/services, they can also help you get customer referrals that result in customer acquisition and customer retention.
Train Your Customer Service Representatives
The best way to wow your customers when it comes to providing excellent customer service is to train your reps so that they could be effective in solving customer inquiries.
No matter how experienced and talented your customer support team is, training your employees is a great way to help them understand your customers better and represent your company the right way.
Once your customer service reps understand your consumers well, they are able to provide good customer support in terms of speed and quality. It results in higher customer satisfaction that encourages delighted customers to return and promote your business among their friends and family.
How to do it? First, teach your customer support team the right tone of voice for communication. Second, create and share the list of frequently-asked questions so that your agents could understand how to solve particular inquiries. Finally, provide the right tools like a CRM system and encourage experienced employees to become supervisors.
Invite Visitors to Share Customer Feedback
Good customer service is a synonym to proactive customer service that can predict customer requests and solve these issues before they occur. The best way to do it is to ask your customers about their customer experiences.
In other words, it's important to invite your visitors to share customer feedback, analyze, and implement it.
If you get enough website traffic, that's great. Now it's time to convert your visitors into a valuable source of consumer opinion as your visitors can share customer feedback and therefore help your business adjust to their needs and wants.
For example, you can include a website pop up that encourages visitors to participate in a brief customer satisfaction survey, just like in the example below: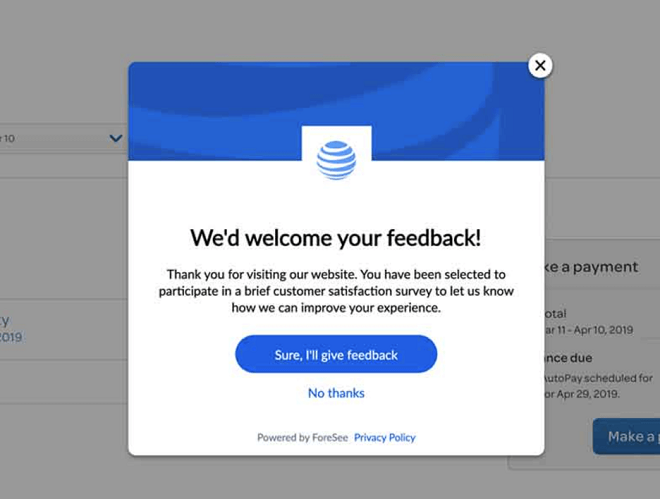 Image Source: ATT
Conclusion
Your website is not just a place to market your products or services. It has become the main communication channel for customers who want to get help.
With rising customer service expectations, brands of all sizes and niches have to improve customer service on their websites to make sure that customers get their questions answered and therefore become happier.
From providing various contact options to implementing customer feedback, there are many actionable ways to improve customer service on your website, but it's important to experiment and find out what works best for your company.
Recommended Posts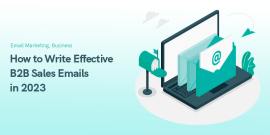 May 12, 2023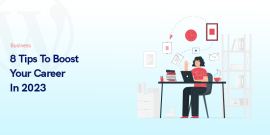 May 2, 2023