---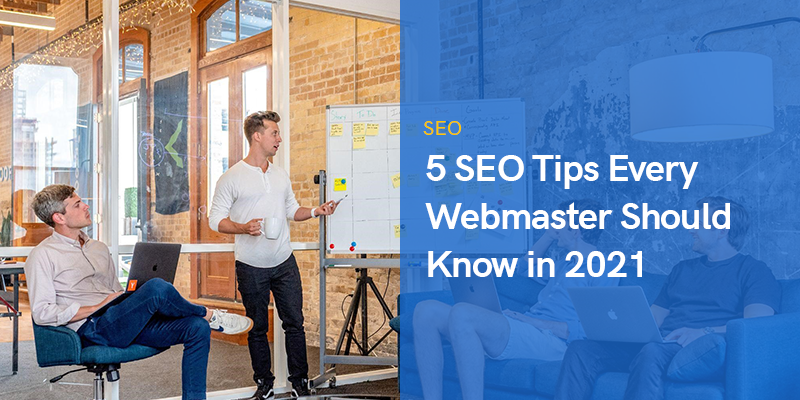 5 SEO Tips Every Webmaster Should Know in 2023
Search engine optimization (SEO) is a marketing strategy that can help your site become more discoverable on search engines.
With the right strategy, you'll be able to drive more traffic to your website and ultimately make more sales.
So, it's very important that you are up to date on the different SEO trends or forecasts that could affect your website.
Before we start, you might want to take a look at the following SEO related articles of our blog:
Improve WordPress SEO: 11 Tips to Boost Website Rankings
Rich Snippets: 7 Practical Ways to Find & Fix Errors
Improve WordPress Structure: Complete 2022 Permalinks Guide
Ultimate 2022 Guide to Pillar Pages & How They Improve SEO
13 Best WordPress SEO Plugins in 2022 + SEO Useful Tools
Definitive Guide to Video SEO in 2022
SEO Tips Every Webmaster Should Know
And in this article, we are going to study five SEO tips that can help you optimize your website for the best results.
Displaying Positive Customer Reviews Will Help Google Trust You
Search engines like Google focus on E-A-T (expertise, authority, and trustworthiness), as it helps them decide how to rank a website for a search query.
This means adding review elements to your website's design can show search engines and prospective customers that they can trust you.
When you want to include reviews on your site, you need to first think of the kind of business you own.
You could add star ratings and short reviews if you have a product-based business, or use longer testimonials if yours is a service-based company.
Now, for inspiration, let's take a look at a few examples of websites that effectively display reviews on their websites.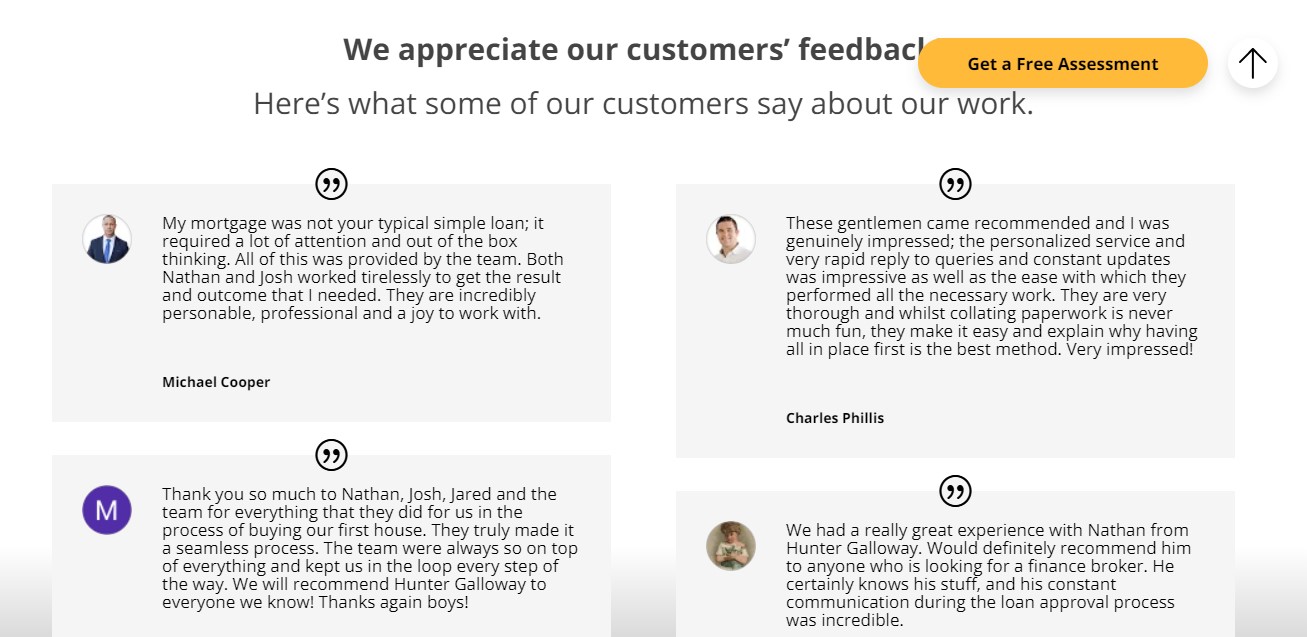 Looking at the website of Hunter Galloway, a mortgage broker in Brisbane, you'll see that their team has done a great job of incorporating reviews into their site.
As a service-based business, they've opted for longer testimonials, and these work really well because they allow visitors to get more details about how the company has helped previous clients.
These reviews also play a part in increasing the trust that search engines (like Google) have in the company's website, since they are filled with positive comments that boost the firm's credibility.
This can then lead to their rankings improving.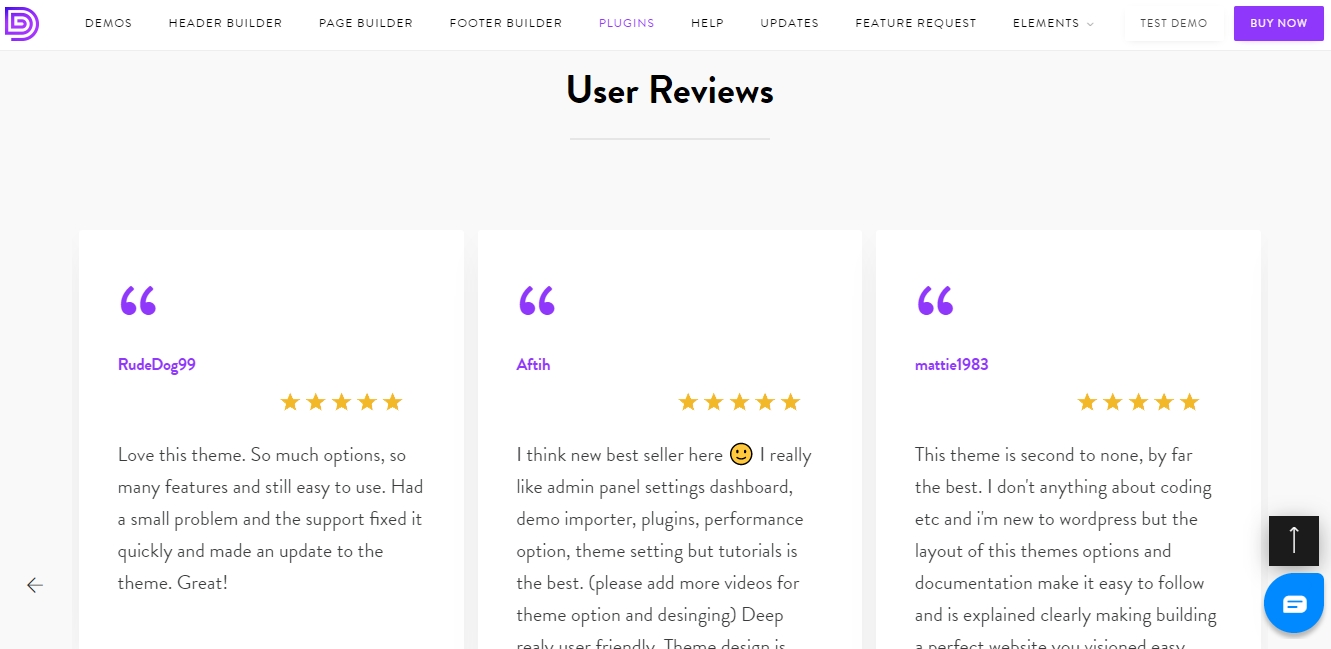 Webnus also uses a similar tactic.
After buying a domain, many new website owners are often confused about what theme to use for their sites.
So, creating a section to display customer reviews is an excellent way to convince both people and search engines that Webnus has some of the best premium WordPress themes available.
For example, look at how they use a combination of star ratings and short written reviews that paint a great picture of how good the Deep WordPress theme is.
The reviews are very positive and they can go a long way towards increasing the trust that prospects and search engines have in their website.
Depending on the kind of business you have — product-based or service-based — you can always use these examples as a guide when adding customer reviews to your website.
Relevant and Helpful Content Will Attract Your Ideal Audience
Content marketing is one of the most powerful tools for boosting a website's SEO.
If you can  create high-quality and relevant content, you'll be able to get visits from more people in your target audience, as it will give you more chances to rank for relevant search queries.
To decide what kinds of topics you should write about on your blog, try to look through the queries or questions that people send to your customer service team.
You could also join social media forums like Quora or Reddit so you can see the areas where people are having issues and then craft topics that will address these issues.
You can create different kinds of helpful content for your blog.
Some examples include how-to guides or tutorial posts that show your readers how to perform specific tasks.
You can also provide ultimate guides that help to educate your audience about relevant topics.
To give you some inspiration, take a look at the Webnus blog.
They have dedicated this part of their website to high-quality blog posts that educate readers on tips that will help them grow their businesses.
The blog is filled with useful tips for marketing, as well as helpful WordPress tutorials and tricks that provide a lot of value to their audience.
It's a great way to attract more people to their site and it plays an important part in helping them with their SEO efforts.
Implement niche relevance in your content strategy as it is the most important thing to gain topical authority in your industry and become recognized as a leader.
For example, if you are in the traveling industry focus on content that is suitable for travel SEO as you will gain maximum benefit with this type of content in that specific niche.
If you don't already have one, you should also consider adding a blog to your website where you can provide your audience with relevant and helpful content.
Providing a Positive UX Will Help to Boost Your Rankings
If your website doesn't offer a positive user experience, people won't stick around long enough to make a purchase — this can increase your bounce rate and have a negative impact on your SEO.
This is why you need to ensure that your website offers a good experience, especially for first-time visitors.
You could start by making sure you have a fast load speed, as visitors might leave your website if it's taking too long to load.
Also, ensure you've provided all the necessary information and use legible fonts that make your text easy to read.
When designing your website, try to also go for a simple but effective design, as this will make your website less cluttered.
Also, make sure your navigation is intuitive and easy to use so people don't have a hard time moving around your site.
And, if you need more help, check out this guide from Webnus on the 10 best WordPress plugins that you can install to help improve the website experience for your audience.
Finding Ways to Increase Your Website Visitors' Dwell Time Is Vital
As a business owner, it's important to monitor your website analytics, and dwell time is one of the key metrics that can have an effect on your SEO.
You want to encourage people to spend as much time as possible on your website.
This is because search engines pay attention to dwell time and, if someone bounces straight off your site, this will signal to Google that there is a problem.
This means you need to make your site as engaging as possible if you want people to spend more time on it.
There are different elements you can use for this.
You could create engaging imagery or video content that keeps people entertained on your site, for instance.
Or you can include a sophisticated search tool that helps customers find what they need straight away.
To give you some practical examples, let's study a few examples of businesses that use this tactic well.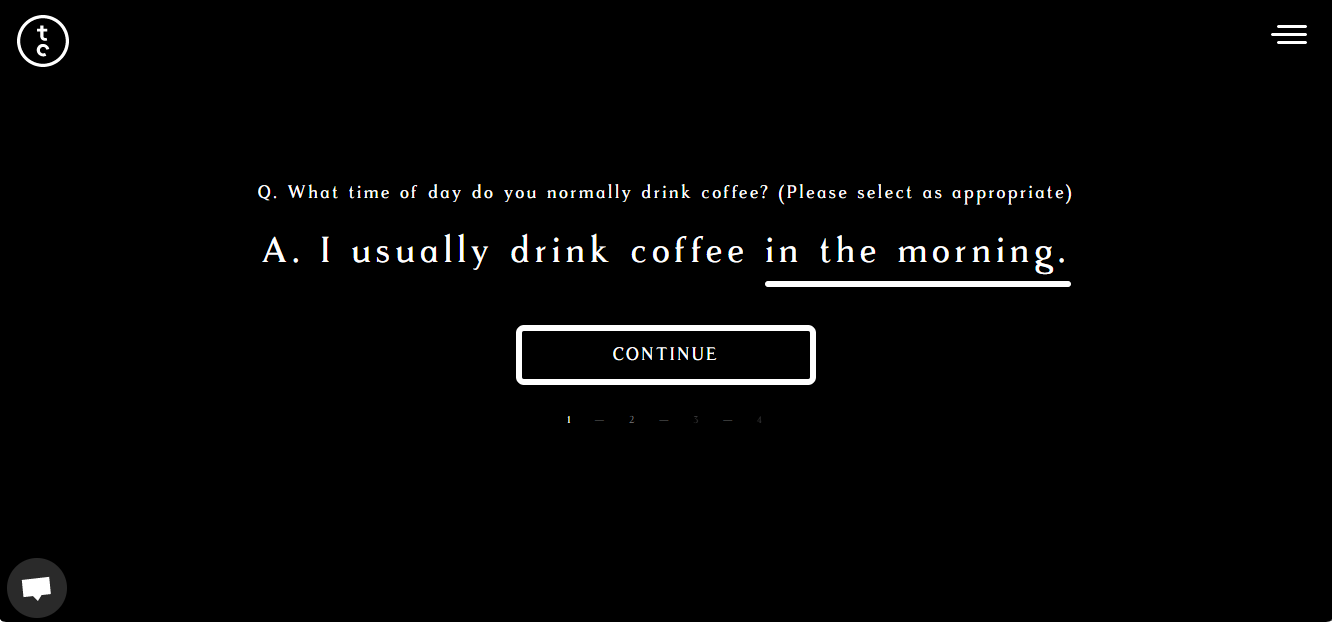 For many people, buying coffee is a pretty routine task.
But Two Chimps Coffee makes the experience a lot more interesting for their customers.
They've created a very interactive order process that allows people to buy their coffee after answering several relevant questions.
These include questions about the time they take their coffee, the machine they use in making the beverage, and the number of times they drink coffee during the day.
This works well to engage their prospective customers but, most of all, it increases the amount of time that people will spend on their site and this will tell search engines that people are having a great experience when browsing.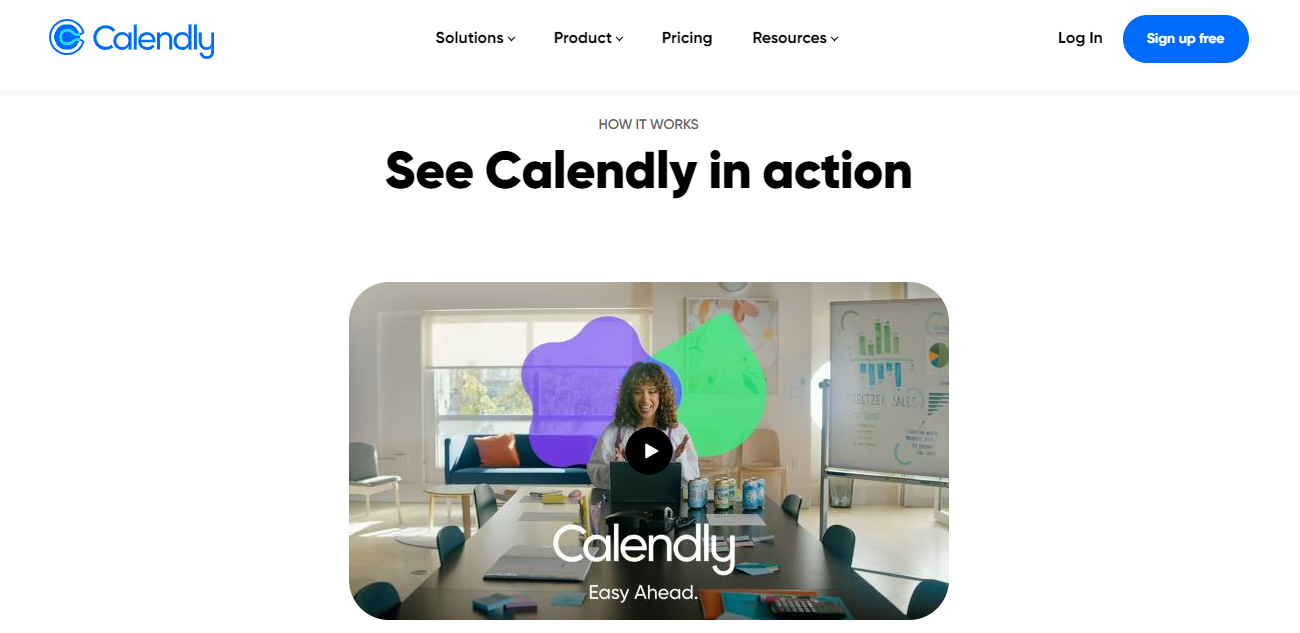 Similarly, Calendly does a great job of using high-quality imagery to engage its visitors.
If you scroll down their homepage, you'll see that they've included an eye-catching video that's full of bright colors and different elements that can keep the attention of a scrolling visitor.
The video introduces the company and explains the reasons why users find the tool helpful in their day-to-day lives.
They also highlight the features and benefits of the scheduling tool so prospective customers can see what they're currently missing.
They even show viewers how easy it is to use the tool and the video is interesting enough to keep people watching to the very end.
Videos are generally used to catch the attention of internet users because of how engaging they are, and this one works well for that purpose.
If you've noticed that people seem to be leaving your website quickly after they arrive, you might want to emulate one of these examples to increase your visitors' dwell time.
You Need to Stay on Top of Your Technical SEO
Technical SEO refers to all the work needed to make sure a website meets all the technical requirements for ranking well on search engines.
It's often overlooked, but it's a very important aspect of search engine optimization that can get you good results.
One of the ways you can optimize your website properly is by making sure that it has an XML sitemap.
This is a file that contains a list of all the important web pages on your website, and you can use it to make sure that search engines can crawl and index your site.
Many site builders, like WordPress or Wix, already generate a sitemap for your website, so you can either use the one provided or install a plugin that will create new sitemaps for you.
To give you some more information, here is Ahrefs' guide on how to create an XML sitemap and submit it to Google.
Also, make sure that you regularly check your websites for dead or inactive links.
As a user, you'll probably agree that it can be pretty annoying to click on a link and see that it leads to an inactive web page.
Likewise, search engines also don't like to see inactive pages on your site.
So, make sure you do regular sweeps and, if you find any dead links, you can redirect them to a new page or delete the error page.
If you are a total beginner when it comes to search engine optimization, you'll want to check out Webnus's guide that highlights 2 of the best SEO tools that can help you with technical SEO.
It's very comprehensive and lists out the features and benefits of each tool so you can make a well-informed decision when it comes to deciding what to use.
Summary
Search engine optimization is a lot more than just using keywords and hoping people will come to your website.
There are many different strategies that can help you fully optimize your website and, in this article, we've outlined five of them.
Here's a recap of what we've discussed:
Make sure you display positive customer reviews to increase Google's trust in your site
Create relevant and helpful content
Provide a positive user experience for website visitors
Find ways to increase your visitors' dwell time
Stay on top of your technical SEO
Once you get started with one or two of these tips, you'll find it easier to implement the rest and, soon enough, you'll be able to see results from your SEO efforts.
Recommended Posts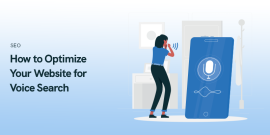 November 14, 2023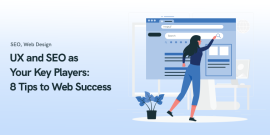 October 24, 2023