---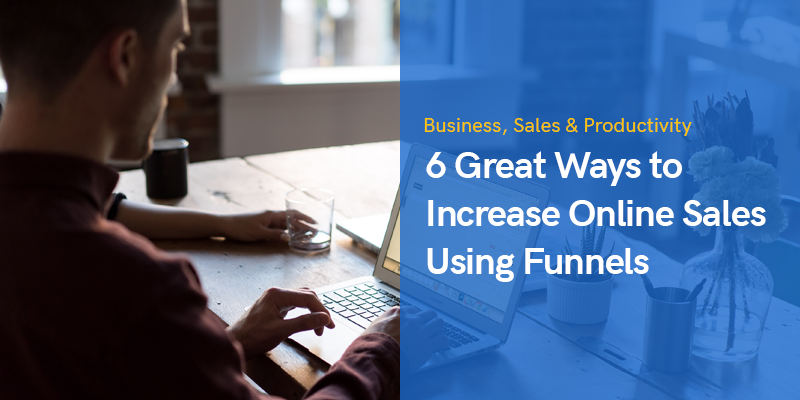 6 Great Ways to Increase Online Sales Using Funnels
Everyone wants to increase the number of sales that they make, it's a pretty obvious observation that you can make.
After all, having a constant influx in sales has many big, yet often hidden benefits. Some of the big benefits include:
Stressing less about not being able to grow.
Getting that amazing feeling of accomplishing your goals.
Being able to deliver great products to customers that need them the most.
However, not everyone knows how to actually make that magic happen.
So how can you go about increasing your online sales? Be sure to keep reading on as I'll tell you how it can be accomplished, with the help of sales funnels.
6 Ways For Increasing Online Sales With Funnels
So what is a sales funnel anyway? In the most simplistic terms, a sales funnel is a series of steps that allows you to your visitors into customers. For the most part, the main goal will either be to generate leads or generate sales. Usually, it's both.
Sales funnels are one of the best ways to increase your sales, as they offer a wide variety of tools to help you out in the process. Whether you want to use WordPress plugins or separate software is going to be up to you. Just make sure that your sales funnel builder can cover the basics.
With that being said, let's look at the first step when it comes to increasing your numbers with sales funnels.
Split Test Your Lead Generation Page
Starting from the top of your sales funnel is going to be your lead generation page. So why is your lead generation page so important when it comes to making more sales? Allow me to give you a quick example:
Would you rather have your optin page convert at 15%?
Or would you rather have your optin page convert at 30%?
The answer is obvious. However, what might not be so obvious, is the fact that doubling your conversion on your lead generation page, allows more people to see your offer and then make a purchase.
This is all by running a split test on your lead generation page too. In this scenario, it's a fix that doesn't take too long and can result in phenomenal results for you. So before you make any changes to your offers, try this tip out first (which is the reason why it's number 1).
Add An Order Bump To Your Checkout Page
Order bumps are yet another easy way to significantly increase your sales. So what is an order bump anyway? I thought that you'd never ask!
An order bump is an extra offer that goes on your checkout page. So when your visitors are ready to purchase the product that they had in mind, they can simply check off a box in order to add this extra product to their cart.
When it comes to order bumps, you don't have to get too cute either. For example, if you were selling an eBook training, the order bump could be an upgrade for getting the video and audio versions.
If you're selling training about how to run Facebook ads, your order bump could be a list of the top 10 landing pages that converted the highest.
I think that you get the idea. Overall, you want your order bump to be complementary to whatever it is that they were already looking to purchase.
Add Upsells When Needed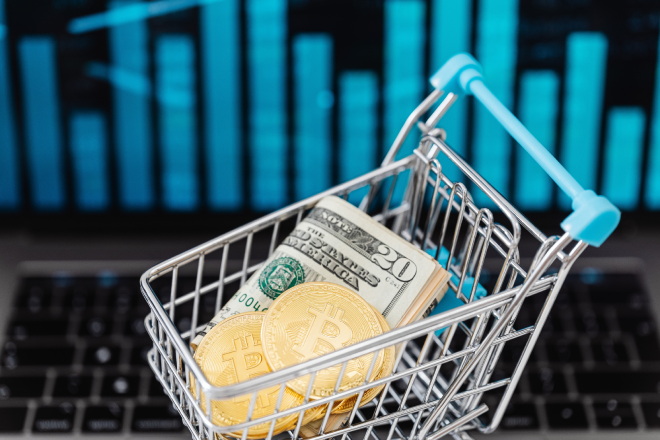 Have you ever been to McDonald's or Starbucks before? I know I know, once again, a very easy question to answer. I bring this up because these types of places are perfect examples of being able to use upsells. You can do the same thing in your sales funnel.
So you had an offer bump, and after they purchase that and the front end offer, they get taken to a page that allows them to invest in something else that is related to what they want.
What's great about most sales funnel builders is that they also offer the ability to utilize one-click upsells. So when someone arrives on your upsell page, they won't need to re-enter all of their information again. They will just need to click on a button one time.
It makes the buying process much easier for your customers and is a tried and true way to increase the number of sales that you make using a sales funnel.
Leverage Membership Sites
Membership sites are great if you don't mind creating a little bit of content every single month. After all, you're going to need to satisfy the needs of those who are paying a subscription fee in order to be a part of what you have to offer.
With that in mind, that's one of the biggest reasons why creating membership sites is so helpful. They allow you to create an extra recurring income stream that you grow month after month.
Aside from the recurring income stream that customers will need to pay in order to get started, there's also the option to recommend other offers that you have when purchasing, or on the inside. In other words, a membership site can also be a sales funnel.
This is a popular topic when it comes to choosing a membership site platform or sales funnel to get the job. For example, it can be challenging when trying to pick between Kartra vs Teachable, but every platform has its own benefits. That choice will be up to you when it comes to your needs and the perks that you want to leverage.
Add An Affiliate Marketing Strategy
Affiliate marketing is one of the best strategies to add when you're already selling any type of product, offer, or service. After all, most likely there are similar products in the market that your customers might want to get their hands on.
Being an affiliate allows you to promote these products without having to create them. Simply sign up to be an affiliate, grab your link, and add it to a few key spots in your sales funnel. One of the best spots is going to be your thank you page.
The thank-you page (also referred to as the download page) is where your customers can access what they purchased. This is great real estate (so to speak) when it comes to adding similar offers for customers to check out. Another great spot for your affiliate links can be inside any of your PDF guides or eBooks.
There's going to be yet another great spot to add affiliate links when it comes to the entire process of making sales. Let's talk about that now before we wrap up this post talking about how to increase online sales.
Email Market (More Often)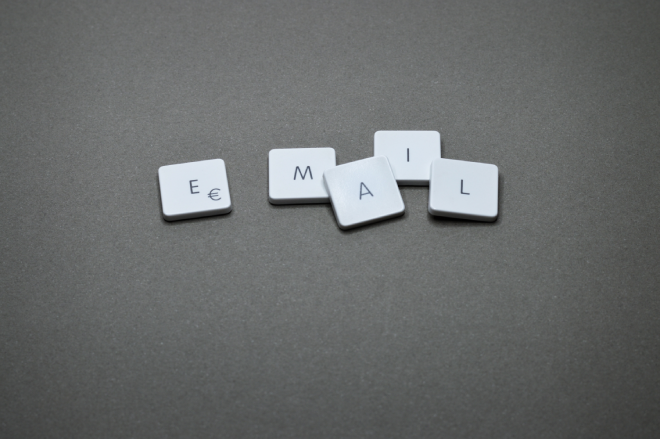 Collecting leads is only half of the battle, and the other half is going to be actually sending them emails. I truly believe that one of the biggest email marketing mistakes is going to be not emailing your audience.
Think of it this way, your competitors are sending out emails more often. The more emails they send and the less that you send, the higher the chances are going to be that they completely forget about you.
It's true too because if you don't send any emails for a week, month, or longer, you'll notice that your email list goes cold. When this happens, you get very little sales, clicks, and even opens, and I don't want you to make that mistake.
So if you want to increase your sales, start sending out more emails. Once every two days or even once every day. To make your life easier, you can also use an autoresponder series and add your emails to that instead of writing them every single day and sending broadcasts.
Closing Words
So if you've ever wondered how you can increase your online sales, especially with the use of sales funnels, then I hope that this article answered most of your important questions.
If you feel like you're not sure where to start, then pick one tip and test that out first. Once you feel confident in your ability to get more done, then move onto the next tip and continue the process. Thank you for reading, and here's to making more sales.
Recommended Posts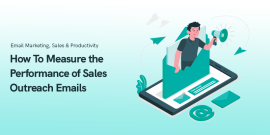 November 7, 2023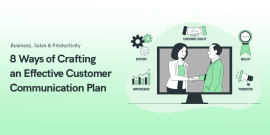 November 7, 2023