---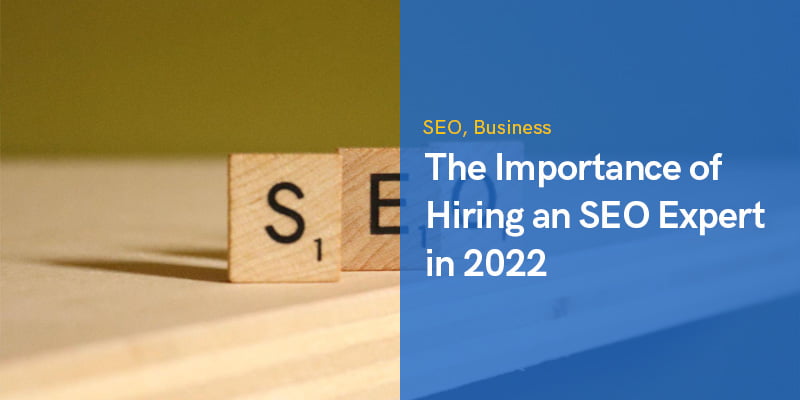 Hiring an SEO Expert: The Importance of Hiring Professional SEO Services in 2023
Hiring an SEO Expert
Brand reputation, or how a company is regarded in the marketplace, is enhanced by an online presence. Raising your brand's profile requires a good ranking and prominent placement on the web. 
Search Engine Optimization (SEO) increases a website's ranking in Google search results. In addition, SEO can assist businesses in making their websites more effective, smooth, and user-friendly. 
Anyone can learn how to do SEO for their company with enough time and effort put into research and practice. However, employing SEO specialists is wise if you want to see the best outcomes from your SEO strategy.
Let's learn more about how hiring an SEO expert can help your business thrive.
You Are Not Generating Site Traffic
There are several potential causes for a decline in site traffic, but if it's because you're not familiar with SEO, now is the time to hire an SEO expert.
Building your website's visibility in search engine results is a top priority, and an effective SEO strategy may help you get there. 
Pay-per-click (PPC) ad solutions, such as Google Ads, may supplement SEO in ways besides producing traffic. For example, with Google Ads, your adverts will be shown to people actively looking for a company like yours.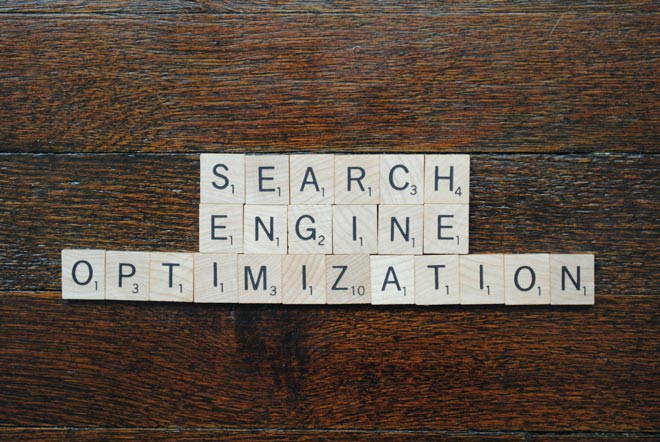 Regardless of where you are located, you can open an account in your place and run advertising in any country. 
For instance, in the United States, Google ads are most effective in South Dakota, where the cost per click is 66% lower than the national average.
Meanwhile, Melbourne is home to Australia's best digital agencies. As a matter of fact, local businesses have partnered with agencies that manage google ads Melbourne because most of them already have websites.
With these combined solutions, more people will be open to hearing from your company. With SEO experts in both SEO and PPC, you will get advice on how to enhance your site to draw in more visitors.
By Hiring a PPC management agency in Vancouver you can enhance your online presence faster as SEO is a slow and steady process.
Huge ROI
Advertising is a significant financial commitment for any company. The cost of advertising, whether online or offline, can be huge, and it is in addition to WordPress web design cost.
When comparing SEO to other marketing strategies, you will find that SEO provides the highest ROI. Accordingly, SEO should be prioritized over any other form of advertising.
You can use the insights gained from these analytics to guide your company decisions. Ultimately, better judgment will allow you to boost sales and expand your business.
You're Not an SEO Expert
It is easy to make errors when performing SEO work because it is complicated. Even more frustrating is that most SEO blunders have more to do with what you're not doing than what you are, requiring more work.
Because of their exposure to SEO-related blogs, podcasts, and seminars, many believe they have a firm grasp of the topic.
The truth is that SEO companies utilize special tools or manually test strategies across many websites before implementing them. Many methods are held close to the vest and will not be discussed publicly.
Furthermore, it is recommended that you hire an expert to investigate why your website is not showing up in Google search results. Someone skilled in SEO won't spend time and will know exactly what to look for.
You Are Free To Focus On Other Things
Hiring SEO specialists ensure that industry SEO experts are handling your campaign.
Delegating the job to experts allows you to concentrate on running your company—no need to create an internal team or educate yourself on SEO to manage your strategy. Employing SEO services with SEO experts will give you peace of mind.
Constant Change In Search Algorithms
The items that search engines are looking for are an ever-expanding list. Also, if you don't try to stay abreast of these changes, you'll quickly be left behind as the competition surges ahead.
When a search engine changes its algorithms, it also changes the "rules" that govern how the algorithm interprets and ranks websites.
Unfortunately, the average business owner is too swamped with day-to-day operations to devote time to testing and keeping up with optimization adjustments. 
Get More Attention Online
Having a solid online presence for your brand or business is crucial in today's market. This is especially important if your company primarily exists in the digital space and relies on web traffic for its success.
Finding new clients, getting more of the correct people to visit your site, and streamlining your sales process are all possible with the help of an effective SEO plan.
Moreover, to further appeal to the millions of customers who surf the internet via mobile devices, businesses now need to employ local search optimization.
An experienced SEO expert will utilize mobile-friendly SEO strategies and local SEO to help you dominate organic search in your area.
Search Engines Own A Sizable Chunk Of The Market
According to Statista, in July 2022, Bing had 9% of the global search market, while Google had 83%. Meanwhile, Yahoo had a 2.55 % share of the market.
Most people today check online review sites before making a significant purchase.
This pattern will continue for the foreseeable future as more and more companies move their operations online, and most millennials rely on the internet for their news and other user research.
For this reason, companies must establish a solid online presence if they want their goods and services to be discovered.
Conclusion
Your online marketing strategy's success hinges on your website's quality which can be efficiently optimized only by experts.
Moreover, you can rest assured that customers will have no trouble locating your company and its offerings with the help of professional SEO services.