---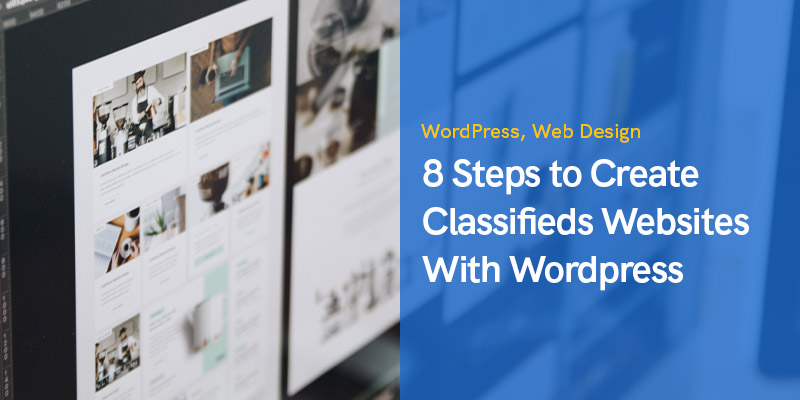 8 Steps to Create Classified Websites With WordPress
Classifieds are – and have for a long time been – crucial for putting up ad listings. Business owners utilized the classifieds sections in newspapers to buy and sell their services and products.
As the modern age dawned, more focus shifted to more easily accessible mediums, and everyone turned to classifieds websites. Anyone from anywhere on the globe can access websites to buy or sell classified ads.
Crafting any kind of website demands that you have some special knowledge. If you want to create a classifieds website, you will need this in your armory. Creating it offers an intuitive platform on which people can pitch their products and services.
Those interested in purchasing them will also have access to them to examine and choose their preferred ones.
The lack of prior website creation knowledge shouldn't discourage you: here is a comprehensive guide on how to create a classifieds website with WordPress.
8 Steps to Create Classifieds Websites
Choose a Domain Name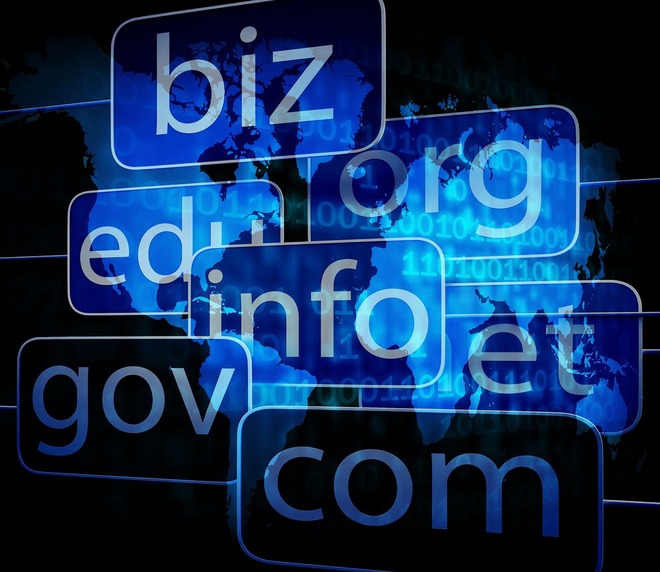 The first step to creating your classified ads platform is choosing a domain name. The ideal domain name should satisfactorily describe your brand perfectly. What's more, you should make it as memorable and brief as possible, so your users get used to it fast.
Next, you should choose an extension to attach to your domain name, such as '.com' or one that is specific to your particular country, like '.uk' for the United Kingdom and '.au' for Australia. If you choose an extension that is specific to a country, you effectively limit your site to users from that particular country.
When you have a domain name and extension, you must register it with a web host or domain registrar, such as DreamHost, NameCheap, HostGator, and Bluehost, among others.
Choose a Web Host and Decide on Web Hosting Plan
The importance of having a reliable host can't be overstated. The choice of a web host could be the difference between your entire website's salvation and jeopardy in the future. An excellent host will provide various hosting plan choices from which you can choose the one that suits your needs best.
One of the most crucial factors that you should consider in choosing a host is round the clock support. If you want to figure out whether a given host has exemplary support and other great qualities, you could read their online reviews.
A web host can help you with various site management functionalities, including site backups. If you lose anything on your website, you can get it back in no time at all by restoring your entire site using the host backups.
If you want the best out of your hosting service, choose the one that is particularly optimized for WordPress. This means that you get WordPress preinstalled with the service. What's more, your website is speed and security optimized and could include free backup plans.
Select WordPress as Your Content Management System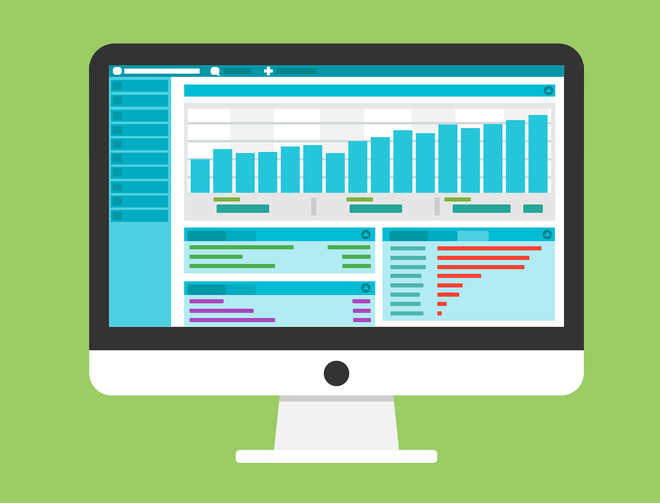 WordPress is responsible for powering more than a third of the world's websites. This proves that it is the most popular site building platform on the worldwide web. A few factors are liable for this popularity, including:
It comes with Gutenberg, a free block builder, which, upon installation, automatically gives you a drag & drop interface for page construction.
You can download it for free.
It offers countless templates, themes, plugins, addons, and extensions that enhance its functionality and ease of use.
It is easy to work with, and has a vast support network. The themes and plugins it offers also have their own support networks.
Since it is highly SEO friendly, you can easily work on your site to rank highly in search engines using the relevant WordPress plugins.
If you want to gain access to particular exceptional features, you have to rely on WordPress. Simply go to your preferred search engine, such as Google, and search for wordpress.com or wordpress.org. The rest of the process is very easy.
Choose and Install a Theme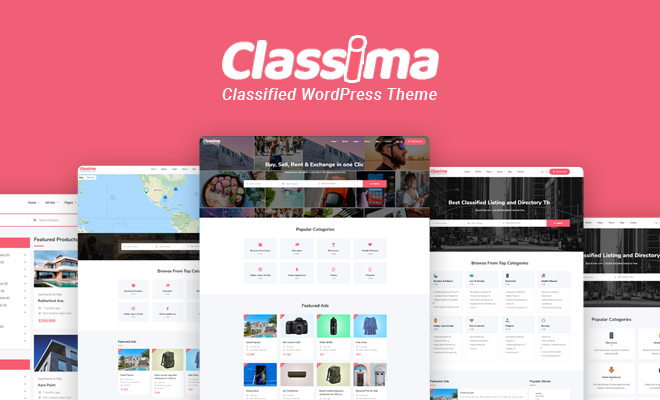 There is no easier way to mold and personalize your classified website than by using a classifieds theme. Many of them are available for WordPress websites on the web; however, deciding which one is the best of them all isn't easy.
We have analyzed all the reasons why you would want a particular theme and settled on one that would deliver everything that you'll need – Classima.
Classima is a fantastic theme that adds to the efficiency that comes with using WordPress. It offers premade page variations from which you can pick your favorite before customizing their content. Each brand is denoted by several aspects, the most dominant of which is color.
This awesome classified WordPress theme allows you to choose from an unlimited range of colors.
Classima will enable you to customize it easily by offering you the powerful Redux admin panel. You can work on your site while safeguarding your content, plugins, and addons with the use of the Child Theme. It allows you to restore previous versions of your website with all their contents.
Other features that will catch any eye include the membership and payment options that enhance your interaction with users and revenues. The social interaction capabilities are preinstalled so you can start making your site go viral on social networks.
The features that are a must-have for a site such as yours include currency control, image controls, ad posting settings, custom field settings, reviews, ratings, pricing tables, and Bumpup ads. You get these features courtesy of the Classified Listing plugin.
This premium plugin has many more features that you would have to pay for but get for free with Classima.
The Classified Listing plugin also comes with Ajax capabilities, including category and location filter. The Ajax autocomplete search makes it easy for your users to get to particular ads easily. The embedded Google Map that comes with this plugin has latitudes and longitudes. You also have control of email messages and notifications.
Classima also comes bundled with a premium addon that enhances its capabilities, Classified Listing Pro addon. Its main functions are facilitating the easy opening of your own store with meticulous store details, such as opening hours.
You can then get all your ads under one store. The addon also boosts your control over the membership with the choice of category-based membership.
Customize Your Website and Create a Structure for It
Taking Classima for your site makes the rest of the process very easy. You get the One-Click Demo Importer, which allows you to add pages to your site.
You can then edit the pages to restructure the element arrangement on them. You can also change other appearance aspects to make it match your brand perfectly. After this, you can add your personal content to the template pages.
You will need to create categories for your ads and make them neat and elegant with menus and submenus. Your users will find it easy to navigate, view, and post ads in straightforward locations. The organized layout that comes with Classima will be a dependable tool in drawing and retaining users on your classifieds website.
Add Classified Products and Services
You can enable your users to attach images to their products and services to give their buyers an easy time recognizing and choosing the stuff they prefer.
Other attachments that would be vital for a classified ads site include product descriptions, locations, and pricing. Call-to-action buttons like 'add to cart' and 'buy now' are essential in urging your visitors to buy the advertised products and services.
Monetization of Your Site
Classima relieves you of the worry of payment avenues by facilitating various forms of online and offline payment. You can place advertisement banners and earn from them.
Even though you may have to reach out to your first ad listing sellers, your site should build a name for itself in no time at all. You can charge for submissions of listings with higher costs granting users advanced ad features access.
Promote Your Classified Ads Site
Once you have your classified ads site, you have to ensure that as many users as possible access it. The best way is to use Google AdWords. You get to reach relevant users through various types of ads.
The investment in AdWords will have you dig into your pocket, but it is worthwhile. If you want a cheaper option on top of it, you can go for social media platform advertisements and optimizations and SEO enhancements on your content.
Final Thoughts
Without the right tools, creating and promoting a website could be tricky ground. However, this guide should be as great a place to start as any. If you stick to the instructions, you should find the creation, and later management of your site to be nothing but child's play. There isn't a time like the present – get started!
Recommended Posts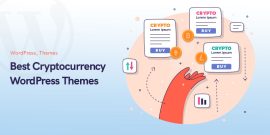 May 29, 2023