---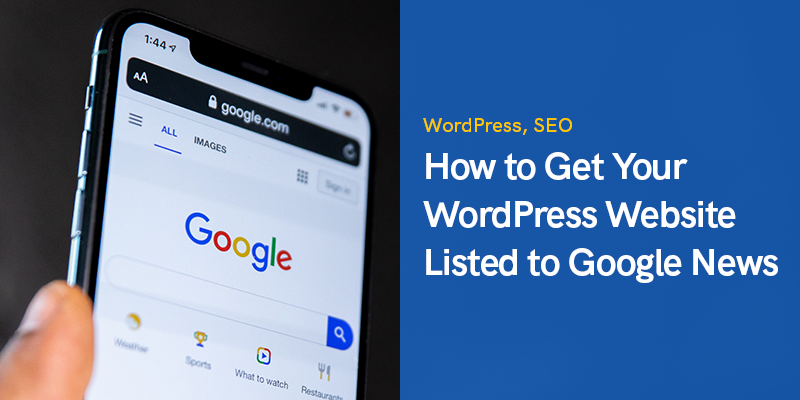 How to Get Your WordPress Website Listed to Google News
Getting listed on Google News can bring you a plethora of benefits because Google uses its latest algorithm for ranking the most authentic and best news on its news search engine.
In other words, the most informative and relevant websites get massive traffic.
The benefits of becoming a Google news source range from better organic website traffic, increased brand awareness, increased links to increased authenticity, authority status, and various added benefits from Google.
Google is a tech giant that continues to reign when it comes to search engine market share.
A website owner is always looking for new and innovative ways to bring traffic to their site from Google, and getting listed in Google News is one of the best ways for your news content to gain more attention.
If you are wondering about how to get your WordPress website listed in Google News, then you're in the right place because we're about to go through the process step by step.
What is Google News?
In the past, there were a few prerequisites for getting considered for Google News listing.
Late in 2019, Google removed the requirement to submit your website.
The only requirement to get featured in the News section of search or Top Stories is to produce high quality content and comply with Google News content policy.
However, the advice and practical tips for becoming eligible for Google News still work.
What is Google News? It is part of Google's search engine that collects and aggregates news headlines and stories from countless information sources across the globe.
Once aggregated, the news is displayed to users based on factors such as user interests and preferences, authority, content freshness, and relevancy.
These news articles are featured within Google's main SERP and on Google News.
Why Would I Want My WordPress Website to Get Listed in Google News?
We already mentioned some obvious benefits, such as improved traffic, visibility, reach, and so on, leading to enhanced brand image and a boost in sales.
But things go beyond these results that we can measure with the right KPIs and metrics.
It's about people and their trust.
One 2016 research showed that U.S.
citizens trust Google News more than any other news outlet, while more recent research showed that they trust Amazon and Google more than they trust the government or the police.
They just set up a Google Alert to track topics of their interest, and they have news delivered on their Google Discover feed regularly.
As we know, trust is a major thing when it comes to brand and website differentiation.
With such a level of trust in Google News combined with the benefits mentioned above, you can open up a much broader value outside of the traditional metrics of traffic, impressions, and revenue.
Furthermore, you've already invested resources, money, and time in creating high-quality, valuable, and relevant content, so why not make more of it? Having it included in Google News, you will make your investments work much harder for you.
Step-by-Step Guide for Getting into Google News
These great practices and guidelines we're about to discuss can get your website and content included in Google News, so take a good note of them.
Let's start with some general guidelines that you need to follow for any success within the platform:
General or Core Guidelines
Types of Content
Content categories, such as information-only content, job adverts, and tips/advice, are not types of content that Google News wants to promote.
The content needs to be relevant, timely, and interesting to the audience on Google News.
Expertise and Trust
We call this content – authoritative or expert content.
It's the type of content that reflects industry-leading expertise and provides clear opinions based on experience and expertise within a specific field.
It is supported by various trust signals, such as contact information (address and phone numbers) and supporting authorship.
Such web content is more likely to get into Google News.
Readability and Originality
Websites that have a mixture of aggregated and self-generated content must clearly differentiate that.
Google News will promote only original and accurate content that's free from distractions (e.g., videos, adverts, etc.) and well-written.
Quality Guidelines
Google wants high quality content that's useful for those searching for information or answers.
Evaluate your content as objectively as possible by comparing it to the best-ranking websites on the same matter and looking at the Webmaster Quality Guidelines.
Learn the basic requirements, such as expertise, opinion, trust, statistics, variation, and depth, and make sure your content exceeds them.
Your WordPress website needs to be responsive and to load quickly, so be sure to use a responsive WP theme or tell your custom website development company to make sure of it.
Also, don't try to get all your website pages in Google News because it only accepts news content that is company-neutral and industry-specific.
Technical Guidelines
When Google discovers articles for inclusion, it uses an algorithm-based process, meaning that there is a range of tech factors that your content must meet.
The domain on which your content is hosted must be accessible to search engine bots.
Also, your website needs to have a search engine-friendly structure and have no barriers for the user and Google bot.
JavaScript, PDFs, and any other content type cannot be displayed or crawled, so the web content provided must be in HTML format.
Multimedia content will not be included (YouTube is an occasional exception).
Anchor links and URLs are permanent, unique, and descriptive of the content.
Your article headings and their publication time must be easily recognized by Google's crawler.
You also must block all links that've been sold for ranking purposes or otherwise violate Google's guidelines about link schemes.
Tips and Advice for Google News
Besides the basics, there are other methods you can use to get your content included in Google News.
First and foremost, you need to adequately take care of the basics because many of the areas that can positively affect your Google News eligibility are down to getting the basics right.
Label your news content the right way – each news article should have a descriptive URL and a unique subfolder.
The content needs to be rich in information, load quickly, and be accessible.
It should be devoid of sales language, supported by fact and valid research, be topical, and carry value.
In Google News, there's no room for aggressive content marketing – you market yourself by becoming a trusted news source.
Consistency is essential (as always), so be sure to consistently and frequently publish news stories – every day or every week.
Meta news tags and editors' picks were used before to allow the Google News publisher to identify their articles' topics.
Google deprecated both the meta tag and editor's pick as their aggregation became AI-driven and more sophisticated.
Now, publishers cannot abuse these tags.
Next, you should create a Google News sitemap for Google News and submit it to Google.
Such an XML sitemap allows you to take control over news content that meets/exceeds Google's guideline criteria and highlight content items that are most likely to deliver the desired results.
You could use the XML Sitemap & Google News (free WP plugin) to create your sitemap.
Having a news-specific XML sitemap is necessary for Google to find and display your content within the search results.
It lists every news article you have published in the last 48 hours (up to 1,000 articles).
It is Google News' main discovery mechanism when Google's crawler crawls your news website in an attempt to find a fresh news article.
AMPs (Accelerated Mobile Pages) are versions of web pages that contain nothing except textual content (non-text content causes slow page loading).
But since people want to consume content using any devices, on varying Internet connection levels, on the move, and quickly, AMPs are predominantly intended for publishers.
We mentioned that submitting website content is not required anymore.
However, signing up to Google's Publisher Center and submitting your content brings some additional benefits, such as placement eligibility, monetization opportunity, and branding and content control.
Conclusion
Once you get in the Google News Index, you can appear in the top story carousel in Google search result pages, which will send tons of traffic to your WordPress news site.
If you want to leverage the power of getting displayed in Google News, be sure to follow all of these guidelines and best practices.
Produce content that's of interest to the audience, relevant, timely, original, relevant, and supported by fact.
It is truly an exceptional entry point to competitive search results, and remember – news content only!
Recommended Posts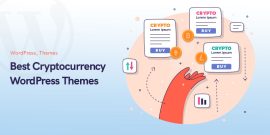 May 29, 2023