---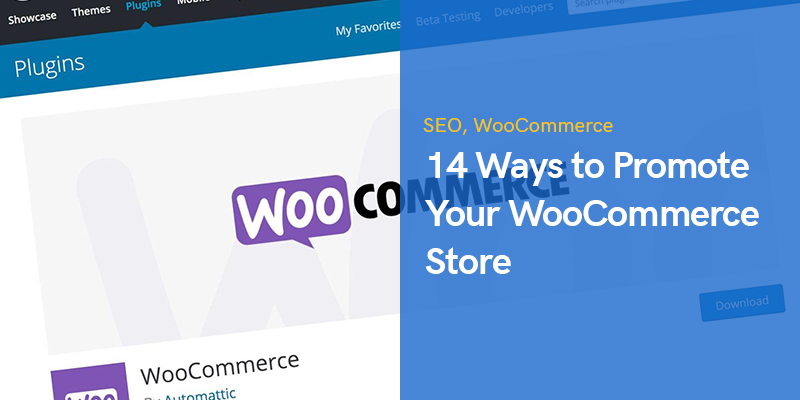 14 Ways to Promote Your WooCommerce Store
With the current COVID-19 pandemic enveloping the globe along with its ever-evolving nature, it is believed that this pandemic will be here for a significant amount of time.
As such, it is no wonder that many have shifted to online for most, if not all, their activities.
This explains the exponential growth of online stores across the world.
WooCommerce in a Nutshell
WooCommerce is an open-source and customizable plugin for WordPress that turns your site into a fully functional WordPress eCommerce website with just a few clicks.
It started in 2011 and, Automattic then acquired it in 2015.
As of current writing, it has registered more than five million active installations.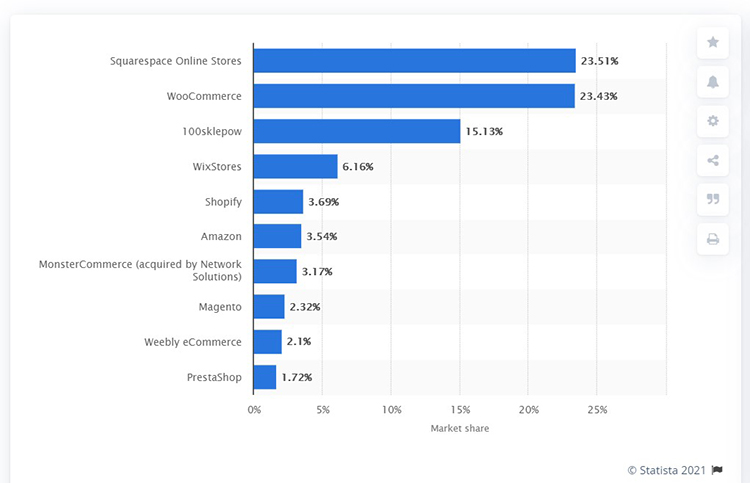 eCommerce platforms market share worldwide as of April 2021 (Source: Statista)
As of April 2021, in a survey done on the worldwide leading eCommerce platforms across the globe, WooCommerce came in a close second with a market share of 23.43% compared to Squarespace Online Stores, a 23.51%.
WooCommerce's great capture of the market share is primarily due to it being highly customizable and perfect for small to large online businesses and startups.
It is also optimized for any online store with tons of valuable features.
14 Ways to Promote Your WooCommerce Store
Compared to the past, setting up an eCommerce store has become much easier with tools like WordPress and WooCommerce.
That said, this is only just the beginning.
You can have a fantastic and good-looking WooCommerce store with all the fancy technology in place, along with an impressive product catalog.
However, all this becomes pointless if you don't have any marketing initiatives in place; your web store would be floating around, not knowing where it's going.
As such, you need to make your WooCommerce store known so that customers will visit your site and buy your products.
To do so, you'll need effective and consistent marketing efforts.
In today's highly competitive business world, having all the marketing efforts that hit all the right spots is crucial to ensuring success.
Promoting your WooCommerce store and its products requires proper care and time investment.
Here are ways to promote your WooCommerce store effectively:
Ensure a Good User-Experience
Nobody wants to visit a cluttered and disorganized shop; your customers should be made to feel at ease and happy while shopping at your WooCommerce store.
Clear, straightforward, and easy navigation would contribute hugely to providing a comfortable and relaxed shopping experience for your customers.
Having an intuitive navigation menu helps your customers shop easily.
Also, look into using the WooCommerce Product Table plugin; present your products in separate boxes, along with other information, including product details, price, reviews, attributes, variations, and add to cart buttons.
This helps heaps by giving the shoppers instant information about the products to make quicker buying decisions.
Simply put, it is not rocket science to figure out that a friendly experience is a key to more sales and popularity of the store.
Fulfil the Need for Speed With Your Online Store
If your WooCommerce store is slow, non-responsive, or worse, crashes often, you can bet your bottom dollar that nobody is going to wait or come back a second time; your bounce rate will be high.
At this age where time is of the essence, many would expect sites to load within a second, at most two seconds.
All eCommerce business's success highly depends upon their speed and reliability.
Thus, you must pay attention to and continuously monitor your store's load time and performance to ensure a high-speed, high-performance website at all times.
There are website speed testing tools to help you with this.
Speed and reliability depend highly on your web hosting solution (houses your web store).
Look for a customized WooCommerce solution that is trusted, reliable, and has consistently high performance.
Additionally, don't forget the plugins and themes that can help in speeding up your WooCommerce store.
Remember, speed is a determining factor for you to rank high in Google.
Engaging and Accurate Product Descriptions
Since the product description is your selling pitch, it has to be unique, clear, and engaging.
Using SEO-based reports helps to get your product to rank higher in Google.
Never falsely mislead your visitors about any product.
If you do so, you can quickly kiss your business goodbye.
Once you have 'betrayed' your customer(s), chances are you'll never be able to gain their trust.
It doesn't stop here, as this can often result in a vicious social media campaign against you and your web store.
So, always ensure your product descriptions perfectly reflect the products.
Integrity is critical here.
Use Eye-Catching Themes
Nobody wants to shop in a store that is not eye candy.
Remember, when a visitor first sees your WooCommerce store, that could be the ice breaker or the deal-breaker—first impressions matter.
So, you've got to use an attractive theme and layout, as this helps push the visitor to press that much anticipated 'Purchase' button.
It is best to have a simple yet visually appealing design.
For WooCommerce, themes fall into three categories, namely free, paid, and custom.
You can also explore creative landing page designs to create that much-needed excellent landing page.
Whichever path you take, make sure to pick the one that will entice your visitor into the sales funnel.
Catch Attention With Top Quality Product Images/Videos
Humans are visual, so giving them the right and quality images can help them decide better.
Bear in mind; they are shopping virtually, so they cannot feel and try the product.
So, having a great product description alone isn't enough.
They would need to rely on these images to help them decide.
As such, always use top-notch quality images that can show various aspects of the product.
Even better, have short videos; these are very handy as they can provide information that tons of images simply can't.
Security is a Paramount Concern
Nobody wants to shop in a 'dangerous' web store.
In this virtual world, especially when transactions are done that involve money and your private information, security is a must and, therefore, the ultimate requirement for any web store.
Additionally, web stores keep tons of customer information which includes personal and credit card numbers.
It only takes a rumor of a breach incident to shun people off your WooCommerce store; what more a breach that happened.
As such, your WooCommerce store has to be secured with an SSL certificate.
Ensure regular and consistent updates of all your software.
Use complex passwords and have regular backups.
These are one of the many best practices to ensure your WooCommerce store will not easily be compromised.
Remember, an insecure web store = no sales.
Reach Out via Emails and Newsletters
You'd be surprised how the traditional email and newsletter method is still the most effective way to promote your web store and products online or offline.
That said, you'd need to be careful when it comes to doing this; if not, you'll find that this can backfire on you and irritate your customers into unsubscribing from your list.
As such, always send only relevant and meaningful offers based on your customers' buying habits or interests.
Don't flood their inboxes.
Also, don't forget to include important and strong Call-to-Action (CTA) buttons.
You'll then need to have a good follow-up with your customer promptly to see your actions bearing fruit.
If possible, customize your emails and newsletters according to the recipients so that they would feel relevant and valuable to you.
Social Media Outreach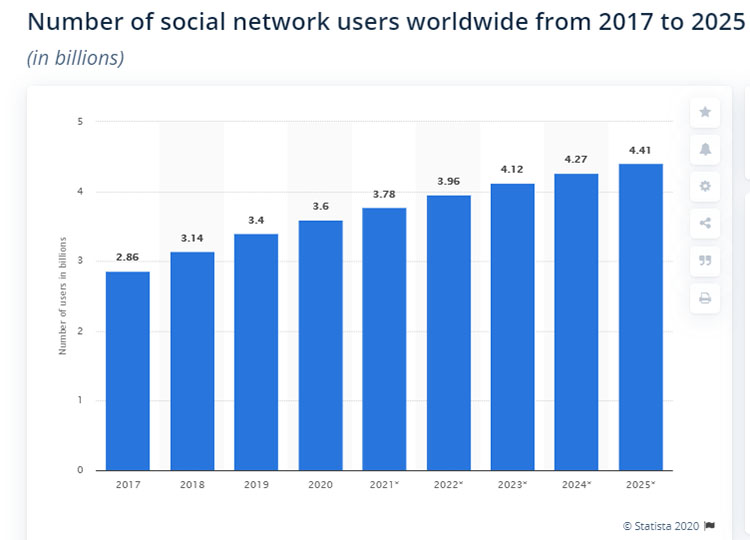 Number of Social Media Users Worldwide (Source: Statistica)
Social media has been rated as one of the most influential platforms available.
This is of no surprise looking at the number of social media users worldwide gaining consistent momentum from 2017 to 2025.
Facebook became the market leader as of January 2021 and was the first social network to surpass a billion registered accounts.
It currently sits at more than 2.6 billion monthly active users.
This is a vast market indeed.
Especially with the large pandemic at hand, more and more are spending time on social networking sites.
As such, it makes perfect sense to promote your WooCommerce store and products via social media.
Hence you'll have to have accounts on all social media and post the same promotional content across all channels simultaneously.
A well thought out social media strategy is fundamental if you want to be successful in your WooCommerce store.
So, build one as soon as possible, if you don't already have one.
Run Campaigns and Contests
This is an essential part of a highly effective marketing strategy.
Promotional campaigns or interesting contests for your customers help heaps to increase your brand awareness.
Also, they help create the right kind of 'noise' in the market.
Whenever you have a new product in-store or a less popular product that's not doing so well, you can run discounted campaigns to entice more to come on board.
Nothing helps push customers into the sales funnel better than giving them significant discounts.
Or you can also run promotional contests related to any featured product to help generate curiosity among your customers.
All these are great to help promote your brand and products.
Coupons
Offering coupons is also an effective way to promote your WooCommerce store and products.
Aside from coupons, you can give away gift cards and holiday vouchers.
Time them well, especially during special festive occasions such as Christmas, Thanksgiving, etc.
This portrays the importance you give to such important occasions, and your customers will look forward to such vouchers during the festive seasons.
As such, they'll always check in your web store for more information nearing such times, which increases traffic to your site.
This, in turn, can help push you up the Search Engine Results Pages (SERPs).
Incorporate Store SEO
You want more business; you have to rank high in the SERPs.
As such, you need to optimize your WooCommerce store for search engines, as this is one of the most effective practices of generating more traffic and sales.
So, use the latest trending keywords to get your pages and products listed high in the SERPs.
There are analytic tools to help you with this.
That said, don't overly litter your web store with such keywords.
Excess of everything is bad as Google penalizes web stores overly filled with keywords.
Having a solid sitemap is an essential aspect of the SEO strategy for all web stores.
Remember to optimize each page individually.
Recommend Relevant Products at All Stages of Purchasing Process
Don't you think it will be nice to see suggested related products while you want to buy something as a shopper yourself? After all, you'll have more choices, and you'll also get to know other options that can complement what you intend to purchase.
This is called upselling and cross-selling; they typically help your customers add more to their carts, and of course, you benefit in terms of revenue.
Through subtle, relevant, and intuitive recommendations of similar and better products or additional accessories which the customer may not know of, this increases the potential for a bigger spend.
Also, your customer may feel like your WooCommerce store was made just for them.
Customize a Simple & Speedy Checkout
The worst thing you can do to your beloved customers is to create a complicated and slow checkout page that requires numerous clicks.
After all, you don't want to invest so much in your marketing efforts only to turn them off at the last point of the sales funnel.
As such, always ensure you have an easy and frictionless checkout process so that your customer will have a seamless shopping experience end to end.
Include a feature that enables your customers to easily add more products to their shopping cart without having to go back to the single product page at the beginning.
Also, your checkout has to be secured.
Customers must be assured that whatever information that they're transacting with is safe from prying eyes; you need to opt for a secure and reputable payment gateway at checkout.
Put all these pieces of the puzzle together, and you'll be in their good graces for a long time.
Have a Clear Refunds Policy
When it comes to purchasing online, people, in general, are skeptical and thus are resistant to buying something they have not felt or tried.
To overcome this obstacle, you can have a well-defined refund policy; if they do not like the product or the product does not suit their needs, they can easily return the product without much hassle.
This assures the customers at your WooCommerce store that they can shop at ease about their purchases.
Conclusion
With the increasing growth of technology, promoting your WooCommerce store via social or other electronic means is something you must not ignore.
This is an essential aspect of any online business management.
Effective marketing initiatives are what you need to put your WooCommerce store out there.
The above are some key pointers that can certainly help promote your WooCommerce store and products effectively to ensure your business growth and proper return on investment in time.
Consistently monitor, then change, rinse and try again on every point of your marketing sales funnel, and you'll soon be able to see a significant increase in revenue and customer base.
Recommended Posts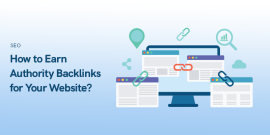 November 29, 2023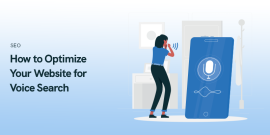 November 14, 2023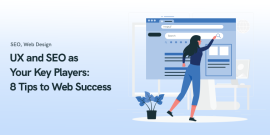 October 24, 2023