---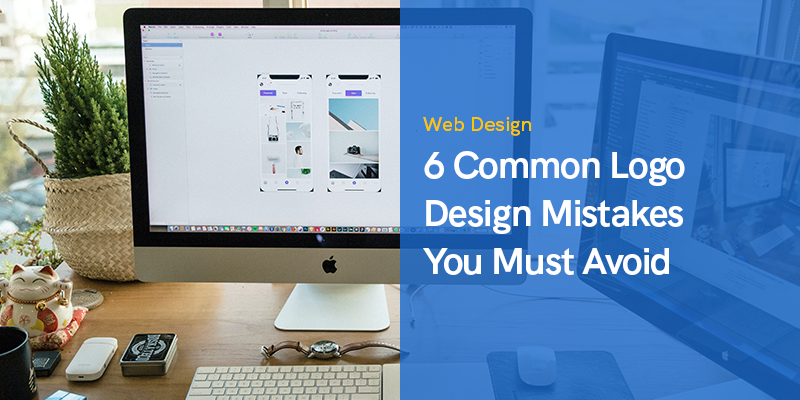 6 Common Logo Design Mistakes You Must Avoid
Amidst a million brands across the world, what makes you stand out is your logo.
So, how can you even think of going wrong with it?
Sadly, many companies disregard the importance of their logo and go ahead with anything that lacks essence and fails to convey the meaning of the brand.
Resultantly, they fail to create their mark among the audience despite their supreme offerings.
History has it that even the most renowned brands had gone wrong with their logo and suffered a backlash.
Going wrong with the brand logo is synonymous with downfall.
Whether you have just launched a brand and are planning the logo or giving a facelift to your older one, be wary of these common logo design mistakes.
Common Logo Design Mistakes You Must Avoid
Here are common logo design mistakes everyone must avoid:
Going Overboard with The Design
A brand logo is like a visual description of a brand.
It tells the audience about the brand at first glimpse.
It creates the first impression of a brand on the audience.
Perhaps, this is why most logo designers try to convey as much as possible through the logo design, and in a bid to do so, they make the logo appear very busy or cluttered.
A mix of conflicting text or images can turn off the audience.
Your logo should be simple but impactful.
Look for an expert logo designer who knows how to convey your message with a simple and visually appealing SC logo design.
Selecting the Wrong Font
Selecting the right font is the key to creating an impactful logo.
Choosing the wrong font can make your brand look unprofessional.
For instance, selecting a casual font for a serious business, like healthcare, can cast a wrong impression on the customers.
Similarly, a simple and sophisticated font for a brand dealing with kids can also drive the brand towards loss.
There are a plethora of fonts to choose from.
Go through each one of them and select the one that blends with the personality of your brand.
Not Getting Into Details
A brand logo that is overtly simple looks incomplete.
You cannot just give a few fragments to the audience and expect them to join the dots.
The logo should be simple but purposeful.
It should have the needed details.
It's all about saying everything without using many words.
Find a logo designer who knows how to strike the right balance between minimalism and maximalism.
Using a Poor Color Scheme
Just like fonts, the color palette of your logo design should also be in perfect harmony with your company's message.
Take the similar example we shared above- how can a colorless logo appeal to kids? Or, how can a logo adorned with fluorescent colors suit a sophisticated business?
Select a color palette that is attractive, not very simple, and not too bold.
Again, striking balance is the key.
Copying Designs
If your logo is a cheap copy of a successful brand, you lose all the points then and there.
How can you expect the audience to trust you?
Plagiarized designs can tarnish your reputation and even get you in legal trouble.
Refrain from copying logos.
Create something original, something that speaks about your brand.
Blindly Following the Trends
Staying on top of the trend game is important, but following trends blindly while designing a logo can make you lose your purpose.
Incorporate the latest trends, but don't create your entire logo based on the current trends.
Remember, trends keep changing, but you can't keep changing your logo.
Select a design that speaks about your brand rather than a design that mirrors the latest trends.
The Bottom Line
A logo isn't just a part of your marketing plan but the identity of your brand.
It is a viable aspect that should be nothing short of remarkable.
So, make sure you don't make these common logo design mistakes.
Just the way you meticulously select a web design company or a social media marketer, work with an experienced logo designer to create a stunning brand logo.
Recommended Posts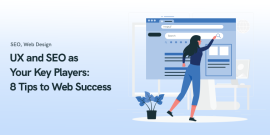 October 24, 2023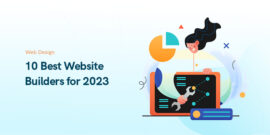 January 19, 2023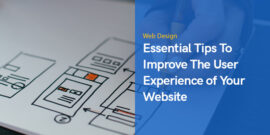 January 10, 2023