---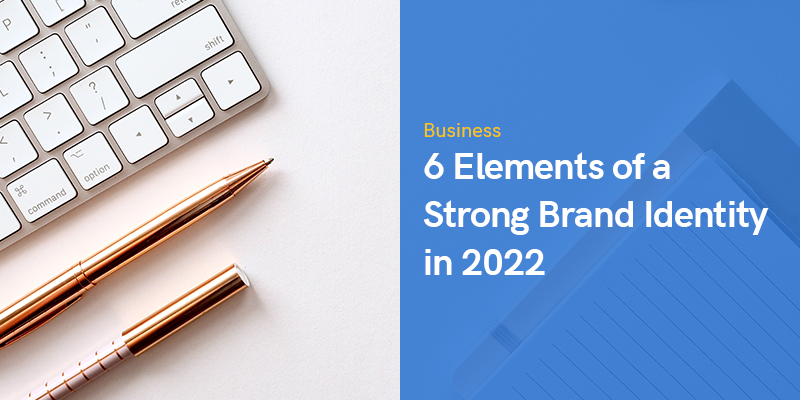 6 Elements of a Strong Brand Identity in 2023
Brand identity refers to a brand's visible elements such as logo, design, and color that distinguish and identify the brand in customers' minds. Strong branding makes you memorable, enhancing recognition and building trust.
Successful branding also helps filter bad leads, making it easy to close sales and build lasting relationships with customers.
To create a strong brand identity, examine your visual inventory to determine consistency and accurateness.
Analyze your messaging, develop a strategy to enhance your business's cohesion, and get your team on board to embody brand values as one.
Elements of a Strong Brand Identity
Below are the elements of a strong brand.
A Great Logo
Logos provide brands with instant recognition. Some of the world's famous brands, such as Apple, Nike, and Coca-Cola can easily be recognized by their logos alone. For your brand logo to be easily identifiable, it should be unique, simple, memorable, and appropriate.
When creating a brand logo design, make several variations so that each can be used depending on where you're using it. However, the variations should contain the same features and qualities as the original logo.
Business name
Your brand name is your business's first impression, and it's solidified by great customer experiences. Picking a name isn't a simple process, but considering simplicity, memorability, and originality ease your name search.
The ideal name should also be enduring and authentic, resonating with your target audience. You can use tools like business name generator by Wpbeginner to ease the process.
Audience
Building a solid brand identity involves promoting brand perception and awareness, and you can only achieve this by targeting the right audience.
For example, if your target audience is sports fans, your brand will automatically focus your advertising strategy on sporting websites. Understanding your audience, what's important to them, and their challenges and needs will directly shape your business brand. This is why everything regarding your brand should revolve around your target audience.
Memorability
Most consumers make buying decisions based on a brand, making it essential to build brand memorability. A strong brand identity is memorable and attracts attention, helping customers recognize and remember them.
One effective way to enhance brand memorability is through the use of promotional products, which can serve as tangible reminders of a brand.
Brand memorability is linked to basic strategies like good customer service, high-quality products, and simple marketing messages, meaning you don't have to spend millions to achieve it.
Style Consistency
Style consistency is essential, especially for images, and should be consistent in their feel and look. Regardless of the photos you use, style consistency across all your marketing channels, online or otherwise, should be adhered to.
Brand colors are also vital in brand recognition. The colors you choose for your brand should depend on the emotions you want to evoke.
Cohesion
A solid brand identity is coherent. It provides a satisfying, logical, and consistent customer experience that meets the promise of your business's unique value proposition.
Brand cohesion isn't just about meeting customers' current expectations and needs but expecting new ones and fulfilling them before they realize it. Brand cohesion also involves ensuring design consistency across all marketing channels.
Endnote
A strong brand identity attracts customers and keeps them coming back. Having a distinct brand message and identity helps your brand stand out. Consider the above elements for a strong brand identity.
Recommended Posts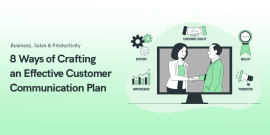 November 7, 2023