---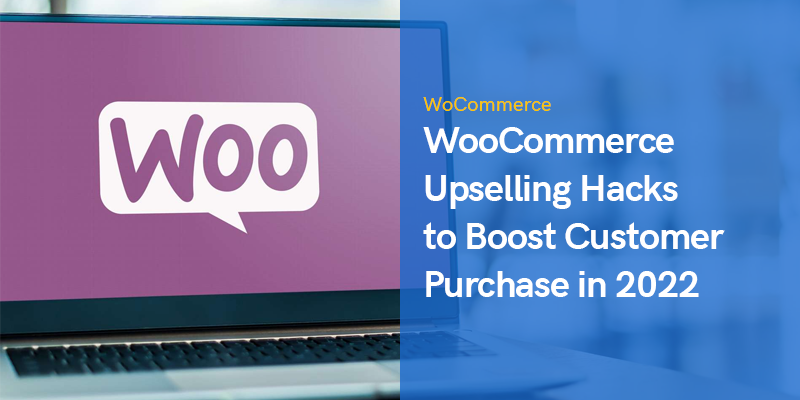 WooCommerce Upselling Hacks to Boost Customer Purchase in 2023
Sometimes people think they should be professional to boost customer purchases or WooCommerce upsell. As studies show, most website owners pay lots of money to professionals to achieve these goals, but it is not the only way.
You can do it yourself for free by using some tricks and strategies.
So let's start to learn some new and advanced tricks to boost customer purchases and WooCommerce upselling.
What Are Upsell and Cross-Sells in WooCommerce, and When Should We Use Them?
First of all, we should understand what cross-sell and upsell are and when is the best time to use these techniques. Upselling is a technique that helps you to sell a better product with more price than the product that the customer wants to buy.
Usually, upsell strategies during shopping, on the checkout page, and after checkout is the best times. This article will help you get familiar with these WooCommerce upsell strategies in depth.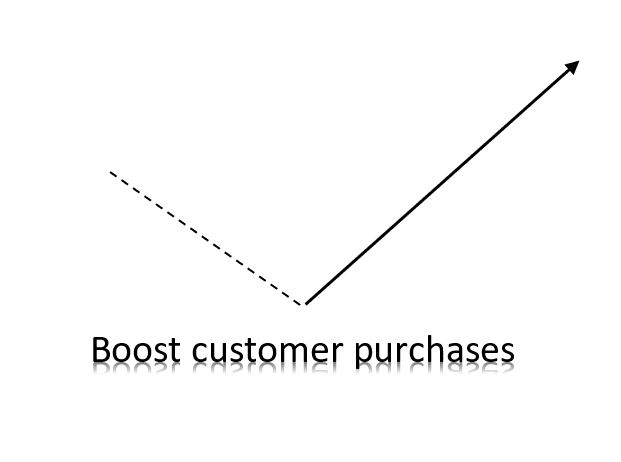 On the other hand, Cross-sell is when you sell related products and complement the Item that the customer already bought or wants to buy. As cross-sell goal is to complement the product, we can use this strategy in every place you wish to, but the best time is when the customer is made the actual choice to buy a product. These terms are different, but some people may use them Displaced, but you should use both next to each other.
Use Discounts & Coupons
One of the first strategies to boost your customer purchases is to use discounts and coupons. Deals and coupons can help you attract customers and encourage them to buy more products from your Brand.
The best way to offer a coupon is to give it based on users' favorites and increase the possibilities of buying it. MC Wishlist can help you in this way by sending automated offers based on users' wishlists.
The other plugins for discounts and coupons are Smart Coupons for WooCommerce and Discount Rules for WooCommerce. The Events Calendar plugin can use digital events, affiliate marketing by using the WooCommerce Affiliate Plugin, and emails by using the MailPoet plugin to make your customers aware of the latest discounts and coupons.
there are some types of coupons and deals that you can try:
Wishlist coupons
First purchases coupons
Holidays coupons
Registration discount
Offer free shipping
Review discount for customers
monthly or weekly coupons
Use email subscription coupons
Discount on abandoned cart
Buy one get two
Use Contests for Advanced Marketing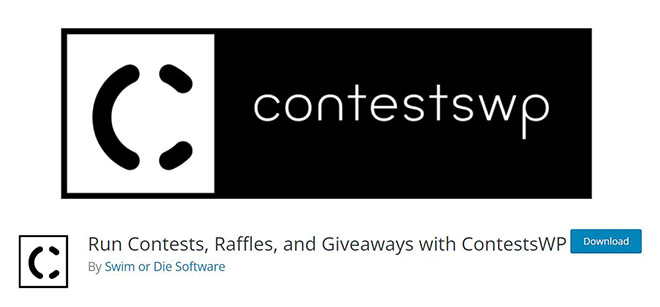 Contests are one of the best ways to boost customer purchases. They can be used across other strategies like WooCommerce upsell and show your Brand to people. Contests best benefits are:
It can advertise for you at a low cost
Contests can boost the Interaction of your website
Create more fans for your Brand
Help you to Know more about your customers
Two of the most helpful contests are questions and answers and poll contests. Based on research, customers are more likely to answer questions during a contest or game. You can use SweepWidget or RafflePress for organizing these contests. Other contests can be company-related or event-related, like Christmas contests or based on mystery and trivia like solving puzzles. You can even have gamify contests like raffles. Also, You can use Contest Gallery or ContestsWP plugins for organizing contests on your WooCommerce website.
Urgency Is a Key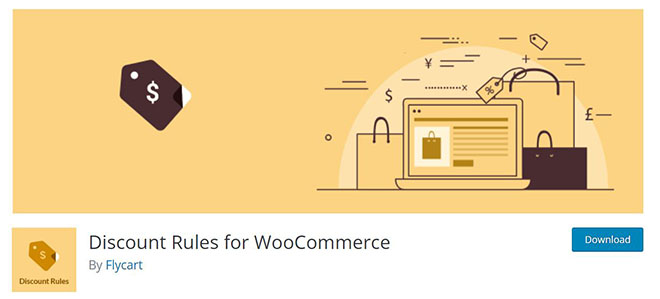 As an e-commerce website owner, how can I use urgency? What are the techniques? Urgency can be a WooCommerce upsell strategy or used to increase the number of purchases. To have the best accuracy from this technique, you should:
Always use deadline whether for free shipping or time of discount. It would help if you used the urgency key for deadlines so your deadlines should not end in more than five days.
Never underestimate the power of countdown numbers. It can bold your limited time and intimidate your customers.
Sometimes you can scare your customers by showing the number of items left in stock with plugins like Back In Stock Notifier.
Words are important, so use the right words like hurry up the discounts are ending or a one-time-only discount for this product or a limited-time offer just for you.
Send your customers texts and emails with the powerful subjects and let them know about the limited time offers.
People attract more than text, so use numbers for your discounts and make them urgent.
The best plugins for urgency are HurryTimer, Finale Lite, and Sales Countdown Timer for WooCommerce. Besides these plugins, most discount plugins like Discount Rules for WooCommerce have some urgent features.
Use Email Newsletters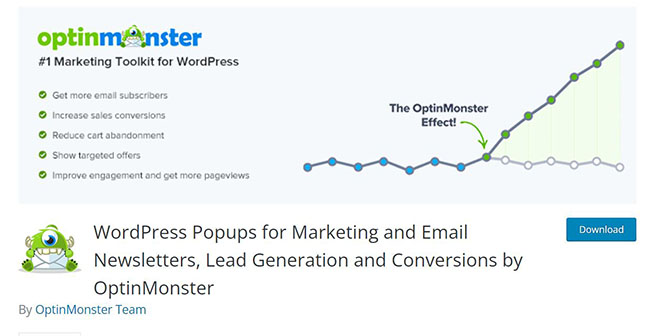 Email newsletters are very important and have a significant impact on boosting customer purchases. Your email newsletter should:
Attract the customers by customizing the newsletter that helps them to remember your Brand better (this can easily use by calling them by their name or offering coupons on their birthday)
Use some techniques like the Item you left in your bag is still there to take them back to your website.
Share contests and prizes in their emails
Urgency can be a key to sending them limited time and last-minute deals.
Send some special gifts to your customers by using the coupons or code in the newsletter.
New products are attractive, so always send them to email newsletters. Still, you should always send them in categories that your customers favorite, and you should personalize those emails.
To use this WooCommerce upsell strategy, you can easily use WordPress Popups for Marketing, Email Newsletters by OptinMonster, MailPoet, and MailOptin plugins that help you use this strategy with the techniques mentioned above.
Upselling During Shopping for Advanced Marketing
Do you know that WooCommerce upsell strategy starts even before your customer purchases? WooCommerce upsell during your customer shopping needs some strategies that you should know:
Always respect your customer budget. If your customer wants to buy a product for 50$, do not suggest another product that is 150$. The best way is to offer in the range of 5% to 20% higher price.
You should always recommend relevant products. For example, if your customer wants to buy a TV, you should upsell a better TV.
You can always use free shipping for WooCommerce upsell. In this way, you offer a product at a higher price with free shipping.
Use urgency when you upsell. You can offer a limited-time deal when your customer during shopping.
Sometimes substitution can be a key. This strategy can help you when your product is out of stock. you should always have some relevant products, so you recommend them to your customer at out of stock times
You can easily do the WooCommerce upsell strategy during shopping by using Dynamic Pricing With Discount Rules for WooCommerce and Upsell Order Bump Offer for WooCommerce plugins which can help you quickly with their features.
Upselling During Checkout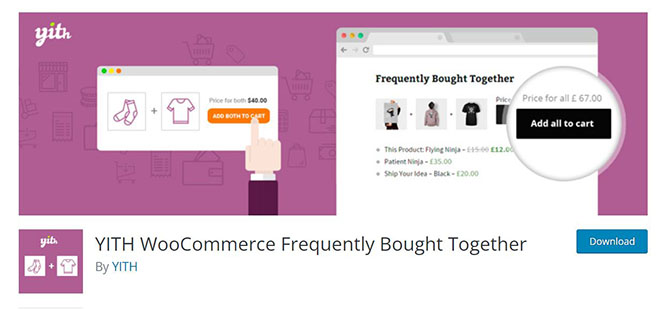 Most people think WooCommerce upselling is only for shopping and after purchases. Still, WooCommerce upselling can be a good strategy for upselling during checkout. You can:
Offer higher prices and better quality products like recommending a better phone with a better CPU.
You can offer some product that increases the perceived value like you can suggest, for example, a battery for a controller or a case for a mobile phone.
You can offer free shipping on the checkout page.
Also, you can offer gifts and coupons by buying a better product to your customers.
For WooCommerce upsell during checkout, you can use Upsell Order Bump Offer for WooCommerce, and YITH WooCommerce Frequently Bought plugins.
Upselling After Purchase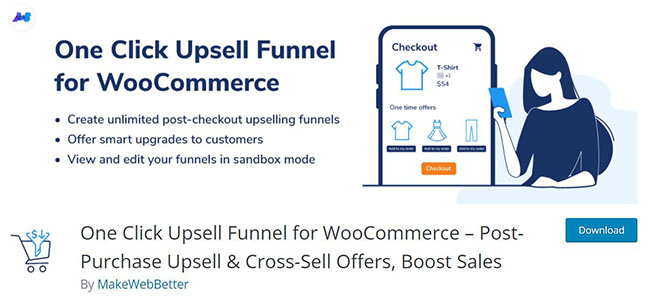 You might say, what is the point of upselling after customers' purchases? The customers buying products from you will get back to your site if you send the items right and in the time you promised. Studies show that these loyal customers are more likely to buy new items from you. For upselling after purchases, you can:
Send your customer a ..personalized email based on their purchase and favorites to help them shop again from you.
Send your customer's personalized text and email for products that can help with their purchases, like sending them the new pair of handsfree for their new phone.
Use one-click upsell. This strategy offers some relevant products when your customers submit their orders. They can add it to their order by just clicking on that Item. you can use One Click Upsell Funnel for WooCommerce for this purpose
For WooCommerce upsell after purchase, you can use OptinMonster and Upsell Order Bump Offer plugins which are easy to install and has lots of features to boost customers' purchases.
Take Care of The Success Rate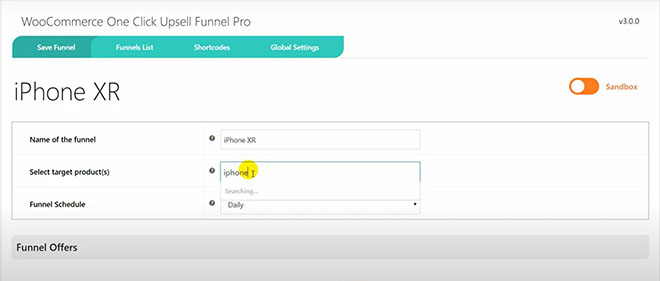 This strategy is easy, but the most important one, you should always track your funnel to see which one of your upsell strategies is working better.
One of the best WooCommerce plugins is One Click Upsell Funnel for WooCommerce. This plugin is easy to install, and you can see how are your funnel stats and total sales.
Use Cross-Sell for Advanced Marketing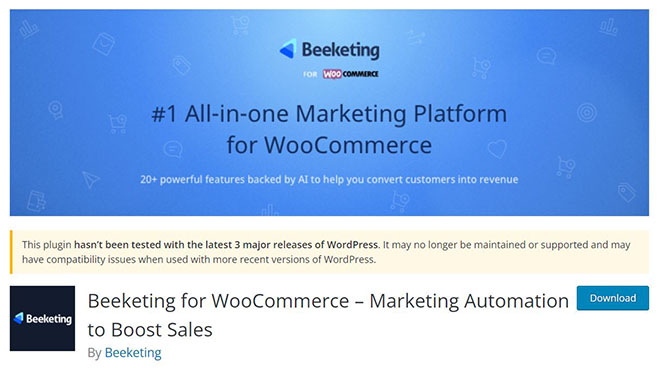 Cross-sell is one of the key strategies to boost your customer purchases. For using Cross-sells, you should use these strategies:
Do not offer essential products. It is somehow confusing, but you can offer complementary products in most industries using cross-sells. For example, when you sell the TV to your customer, you can offer an HDMI or a soundbar.
Always take care of your customer behavior. You should always send the relevant products to your customer. If your customer always looks for sports products, you should offer sports products.
Look for the right time. Cross-sell should be done after the during purchases or after purchase.
Use the plugins like YITH WooCommerce Frequently Bought Together to show your customer what others buy when they buy a product.
For woo-commerce cross-sell, you can use Beeketing for WooCommerce and Upsell Order Bump Offer plugins.
Offer Gifts and Free Shipping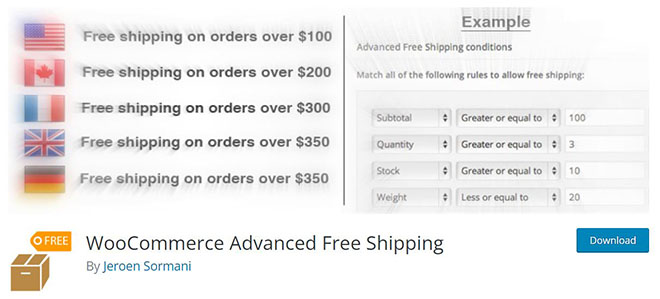 Most People remember person's that are kind to them, you can take advantage of this feeling and let the customers remember your brand and business offer gifts, and free shipping is one of the woocommerce upsell and boost purchase strategies that can:
Encourage people to buy again from you because of the good memory
It can help you for WooCommerce upsell with selling higher price products by adding free shipping or a gift.
The loyalty of your customers will increase, and they are more likely to buy from you.
These are the best benefits of gifts and free shipping, but how should we do that?
It would help if you always customized the gifts based on the customer. Getting a gift is always good, but getting a gift that you like is incredible.
Show your customer the gifts. It would be best if you always made aware of your customers of the gifts by using a gift icon or showing them a picture of a gift on the product page.
Don't do giveaways. Gifts with purchases can help boost your customer's purchases, but give-aways are not doing the same thing for you.
Use rules that are not complicated. For example, you can use rules like buy this product have a t-shirt for free, or if you buy 100$, you can have a free dress.
For using gift and free shipping benefits, you can use WooCommerce Advanced Free Shipping and Discount Rules for WooCommerce plugins.
Use Loyalty Programs as An Advance Option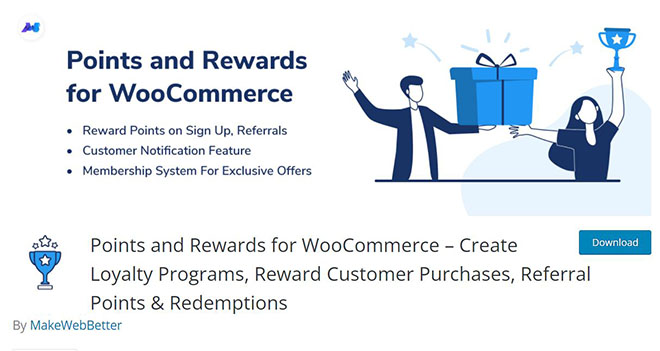 Loyalty is one of the best strategies to boost the customer's purchases and WooCommerce upsell. When your customers are loyal, they will come back to your site and buy the products from you, and most of the time, price is not important in their decisions. But we should use some ways to increase loyalty.
Badges can be useful. If customers buy a product from you, you can easily give them a loyal badge that they can use to discount their next purchase with a plugin like myCred.
Discounts for introducing another person by your code can be helpful to increase the customer's loyalty.
You can have some programs for your customers to give them points, and they can redeem those codes on their purchases by plugins like MyRewards.
To increase loyalty and customer purchases, you can use myCred, MyRewards, and Points and Rewards for WooCommerce plugins.
Conclusion
To increase the number of customers and boost your customer purchases, you can use different strategies as mentioned above. Still, in our idea, the best strategies you should consider first are WooCommerce upsell and take care of your success strategy, WooCommerce cross-sell strategy, offer gift and free shipping and use discount and coupons. After these strategies, you can use others to help you with your boost customer purchases.
Recommended Posts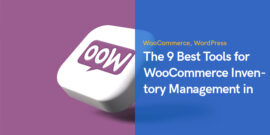 August 30, 2022
April 14, 2022