---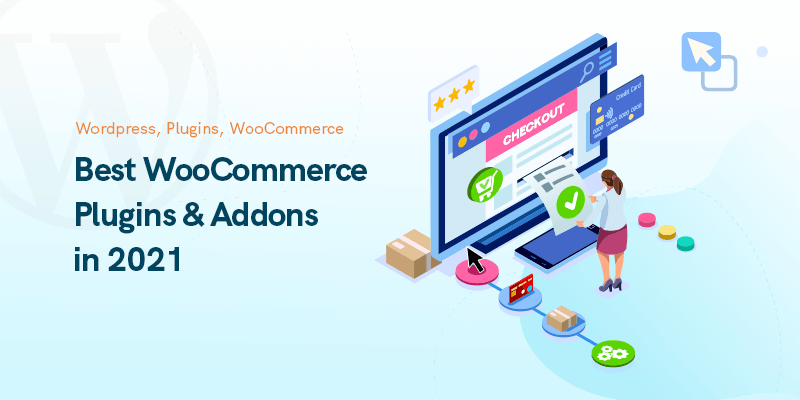 10 Best WooCommerce Plugins & Addons in 2023
WooCommerce Plugins is the most robust eCommerce plugin that turns your website into a professional store in a matter of minutes. Statistics suggest that in 2023, more than five million online shops worldwide run on this plugin.
Meanwhile, there are so many other extensions available for WooCommerce that are developed to further extend its functionalities. With a little search on Google, you can find hundreds of them on the internet.
To make the list of available tools shorter, we have handpicked 10 WooCommerce plugins in this review. The add-ons we're going to introduce will come in extremely handy for selling any products or services online. Using these plugins, you'll handle your store easier and provide a better user experience for your website visitors.
10 Best WooCommerce Plugins
Omnisend for WooCommerce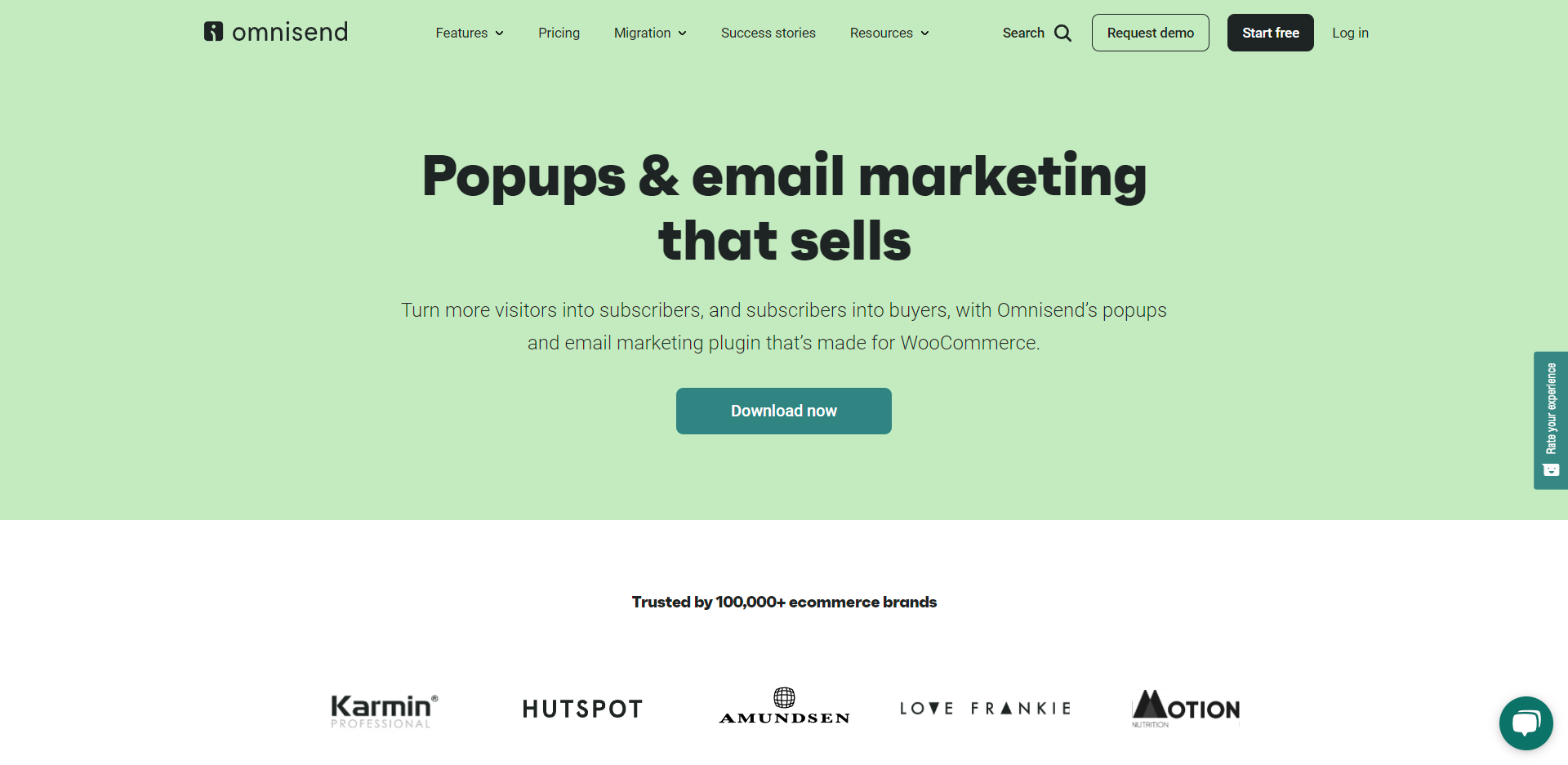 The next WooCommerce plugin we'll look at is Omnisend, a powerful email & SMS platform for ecommerce. Already trusted by over 100,000 users, Omnisend has multiple features designed to help you sell, including unique discount codes, back-in-stock notifications, and automated cart abandonment workflows. It can also figure out what products your customers will like based on their past purchases, browsing history, demographics, and more.
Omnisend allows you to build unlimited audience segments, and you'll find some pre-built segments too—helping you to identify your VIP customers from the subscribers about to churn, so you know what type of message to send them.
Alongside these segments, you'll also find a large library of email templates and pre-built workflows, plus lots of reports and analytics to determine the success of your campaigns. And if you need any help, there's 24/7 award-winning customer support to all users.
Omnisend has a free-forever plan with no feature restrictions, which is perfect for smaller companies. As your audience size grows, you can upgrade to the Standard or Pro plans, which start at $16 and $59, respectively.
Constant Contact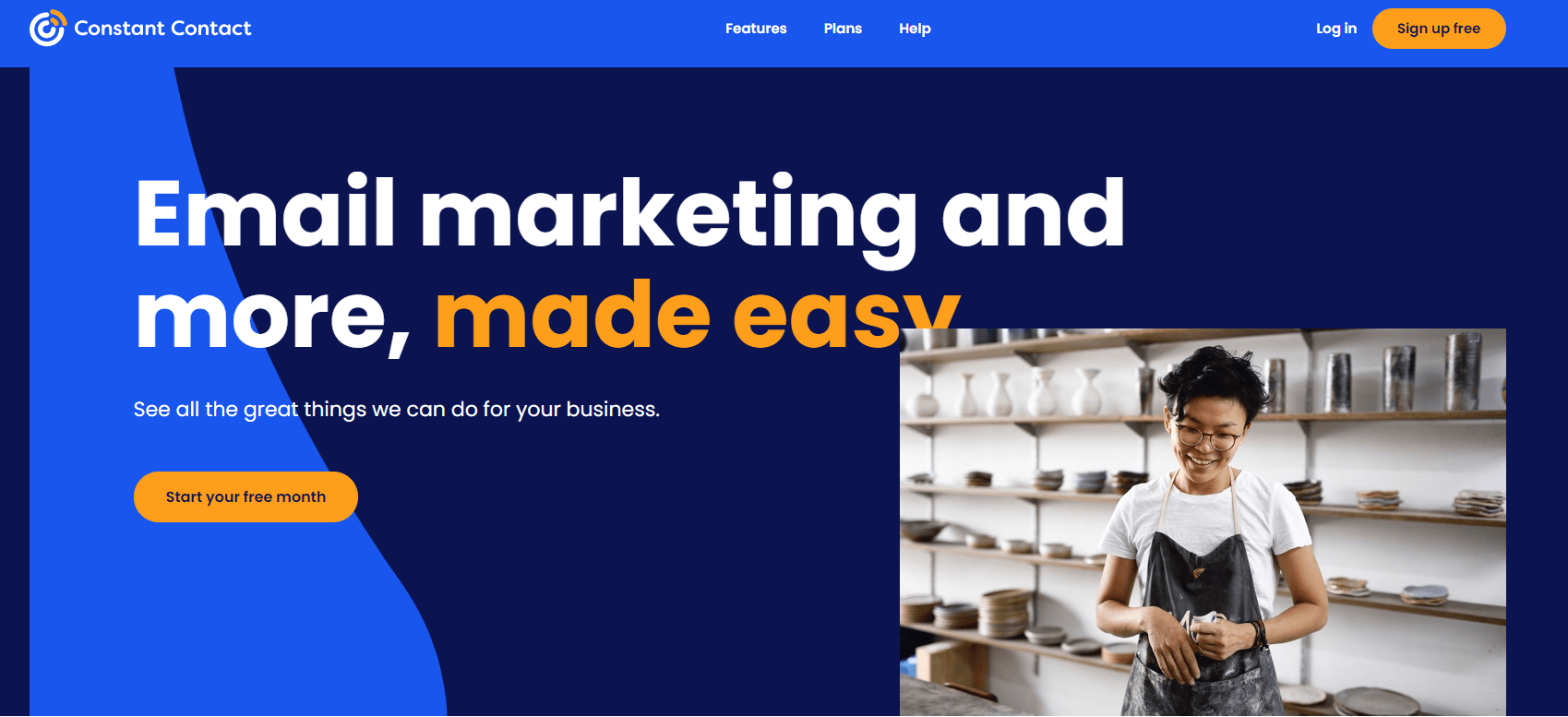 The first item on this list of WooCommerce plugins is a product that helps you boost email marketing campaigns in the best way. Constant Contact does amazing things for the success of your online business.
Aside from the email marketing campaigns, you can use this service for other purposes such as uploading your products on the website, boosting social media promotions, and increasing sales using Google Ads.
If you need email marketing campaigns, Constant Contact offers a multitude of pre-made templates as well as a free template builder. No matter if you want to promote the current products or add a new one, the mobile-optimized templates and real-time reports will help you achieve tremendous success considerably.
Using this extension for WooCommerce helps you categorize and track customers based on different criteria and follow up with them most efficiently.
Marketing Toolkit by Optinmonster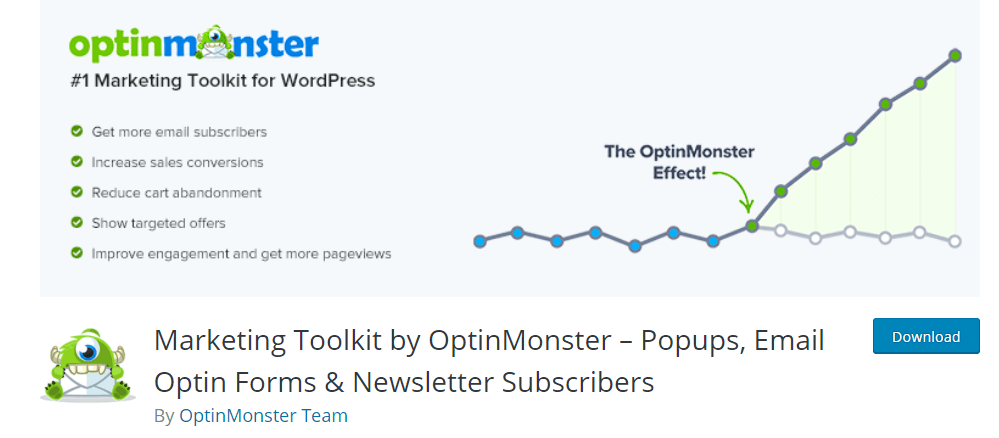 The next add-on is not a specific solution for WooCommerce but integrates perfectly well with WooCommerce. As the name suggests, the focus is on collecting leads through opt-in forms on your site. You can quickly turn your website visitors into customers and email subscribers by installing the OptinMonster plugin.
One of the exciting features of this extension is the coupon wheels optins that are proved to increase sales by 40%. This feature shows a wheel to customers and encourages them to enter their email address and test their luck. It's a perfect use of gamification in marketing that helps you a lot in collecting leads.
In an attempt to increase engagement, OptinMonster shows categorized and smart pop-ups to users based on their activity on your site. The A/B testing capability will also enlighten you about the impact of your campaigns to see whether you're using the best one or not.
Rafflepress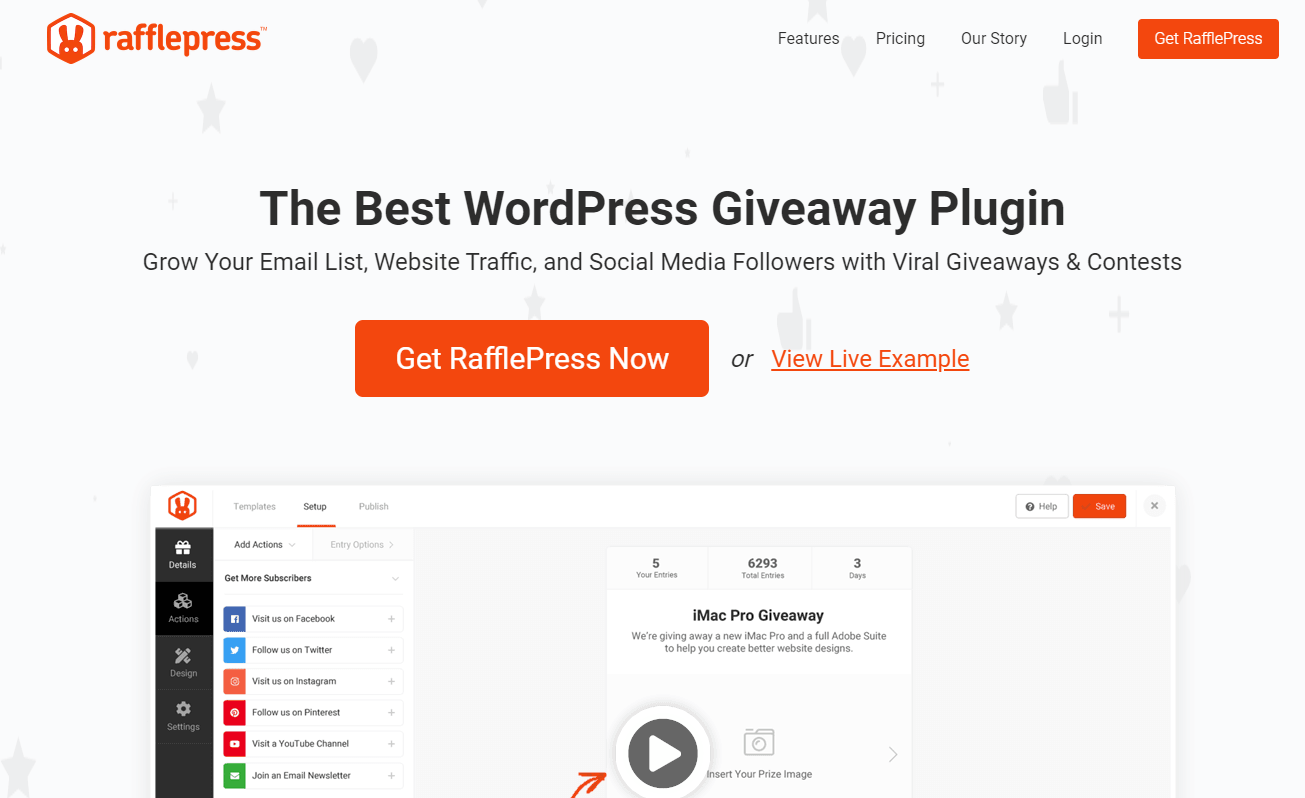 Contests are a great way of increasing brand awareness and user engagement. RafflePress is a robust WordPress plugin to build and publish giveaways in a straightforward approach. Installing this plugin, you can easily design contests and giveaways for your online presence through tons of pre-made templates.
You can benefit from RafflePress by allowing your social media followers to increase their contest entries by completing various tasks. Some of the available items include sharing your social media posts with others or registering for the website's email newsletter.
The plugin comes equipped with a drag-and-drop interface so that you can build your giveaways in just a few minutes.
The smart algorithms of RafflePress help you hold a fair contest by preventing fraud. Integration with CRM, awesome landing pages, and analytics tools for tracking your success are some of the other highlights of this tool.
Full control over the slider autoplay, loop, dots, and navigations are some of the features you can find in this plugin for your WooCommerce shop.
Customize My Account for WooCommerce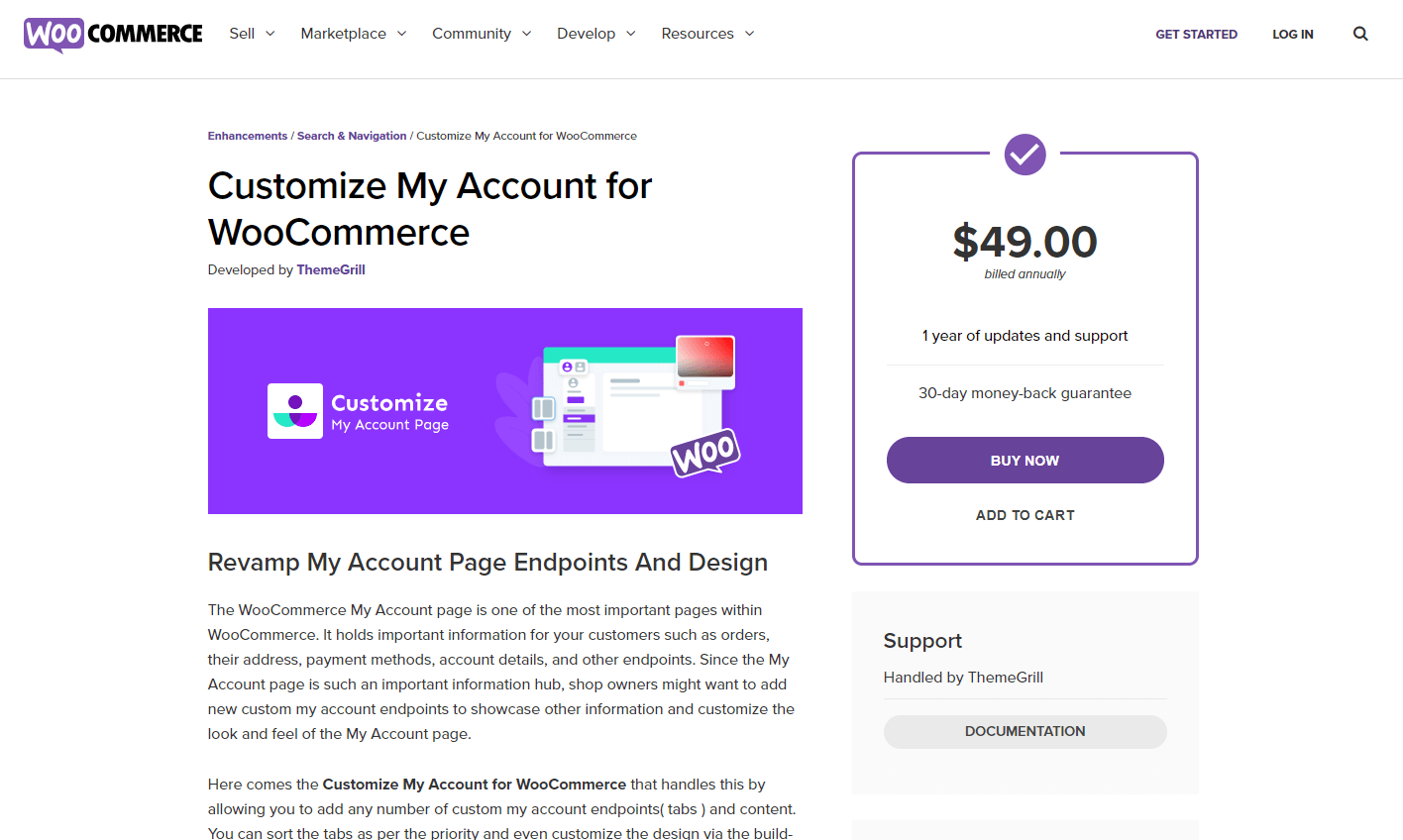 If you like to provide your users with a different and stylish 'My Account' page different from the typical designs of WooCommerce, Customize My Account for WooCommerce is the way to go.
Your users see the most important details of their account on the 'My Account' page. Therefore, it's a pretty important section.
This plugin improves the user experience by allowing you to add different visual elements like menus and tabs and then stylize them in a way that suits your business and brand. You can set to display selected content such as images in the tabs and only make the necessary ones visible.
By installing this extension on your WooCommerce site, you can include different endpoints and content pieces in user account profiles and personalize them using its default customizer tool.
WooCommerce Subscriptions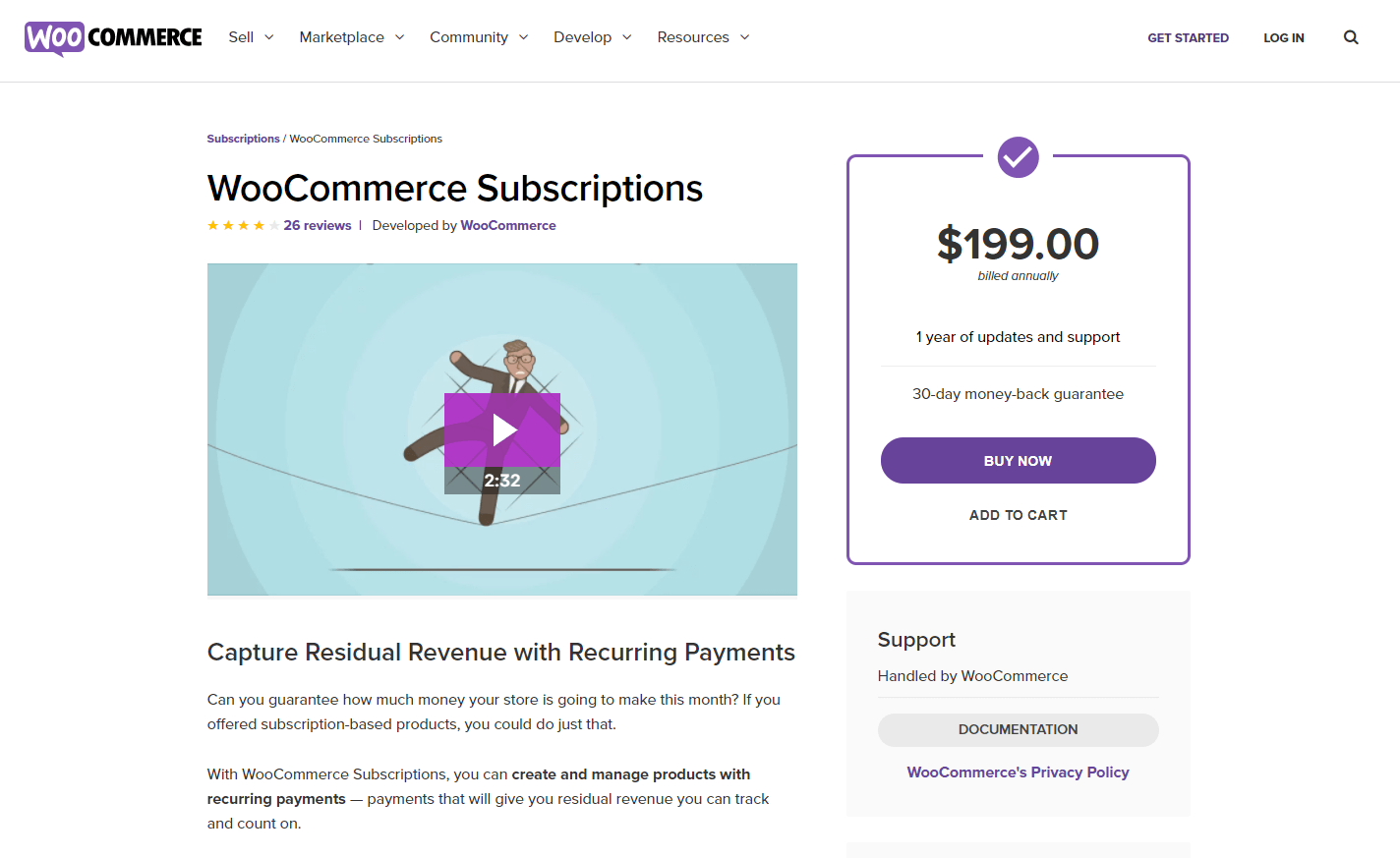 Keeping a detailed record of your subscriptions can give you better insights into knowing how much you make every month and offering appropriate subscription-based products. With WooCommerce Subscriptions, you can easily manage the products that bring you recurring payments.
Let it be digital products you sell or physical, you have all you need to offer different subscriptions in the best compatibility. Using this plugin, you can conveniently create clubs for your products-of-the-month list and let your customers use weekly or yearly billing plans.
WooCommerce Subscriptions integrates with over 25 payment systems flawlessly and supports automatic issuance of invoices through email and receipts, too. Your subscribers can also upgrade or downgrade their plans independently without waiting for you to help them.
Overall, if you need regular insights on the residual revenue you have on your website, WooCommerce Subscriptions will be the best choice.
WooCommerce Products Slider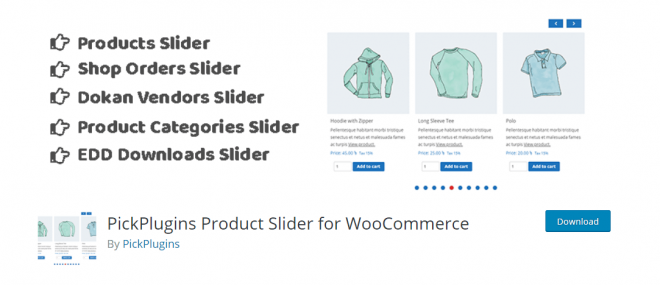 Slider shows are one of the popular ways of grabbing the attention of website visitors. The WooCommerce Products Slider extension allows you to create engaging carousel sliders for your products to keep the shoppers interested.
Using this plugin, you have a world of options and templates ahead of you to customize the sliders for the most engaging design. It automatically excludes the items out of stock and only displays the available products' pictures and descriptions.
Your website visitors can directly add the products they see on carousels to their cart without opening them gain on a separate window.
If you know about web development, you can easily customize and add your CSS for a totally unique layout. Otherwise, no coding will be required to add elements to your designs.
Referralcandy for WooCommerce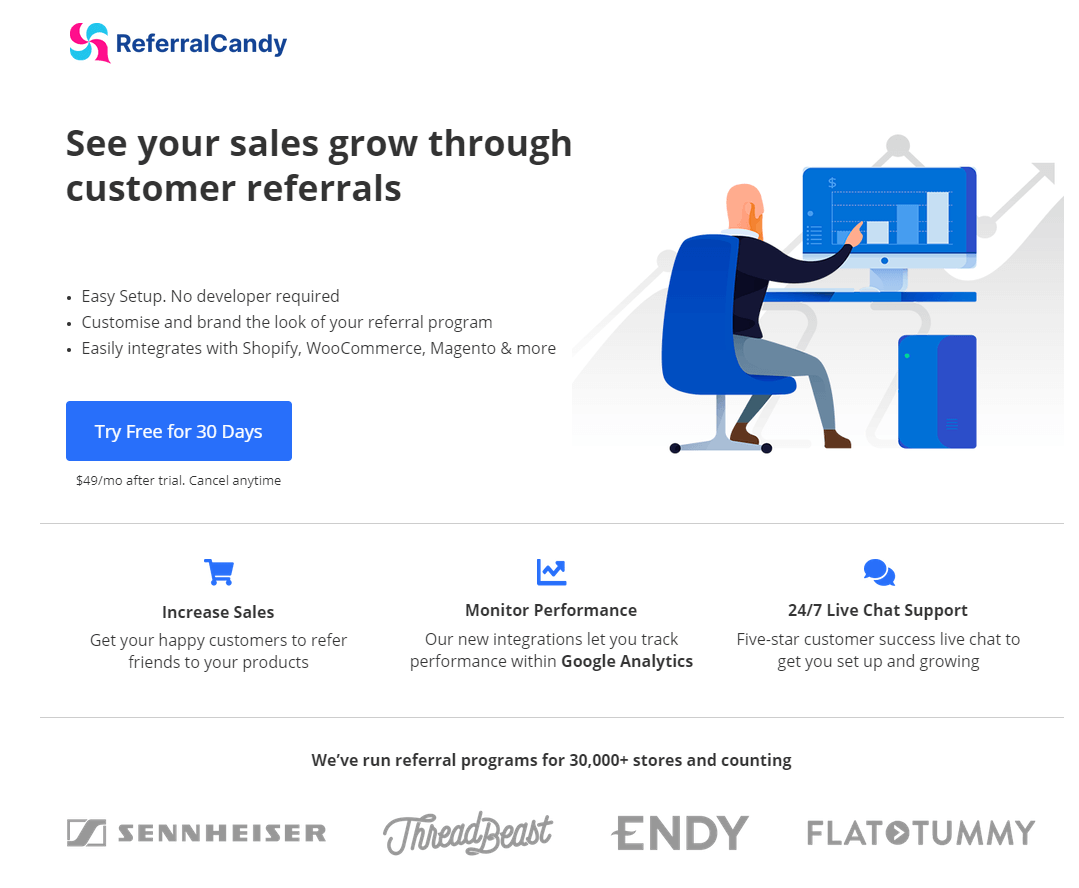 Referral programs are by far among the most successful marketing techniques to increase the number of loyal customers. ReferralCandy is the top pick if you want to gain the advantages of referral marketing for your online store running on WooCommerce.
The plugin distributes different types of rewards, such as gifts and coupons, among the members automatically. It integrates with Google Analytics to let you keep track of your referral activities with ease. The referral traffic you receive will be displayed in the Google Analytics dashboard you already have without registering for a new one.
Referrals are, in general, practical for both the existing customers and the new ones. It helps to keep the current buyers coming back, and at the same time, increases the chances of purchase from new customers since they're encouraged by someone they already know.
Facebook for WooCommerce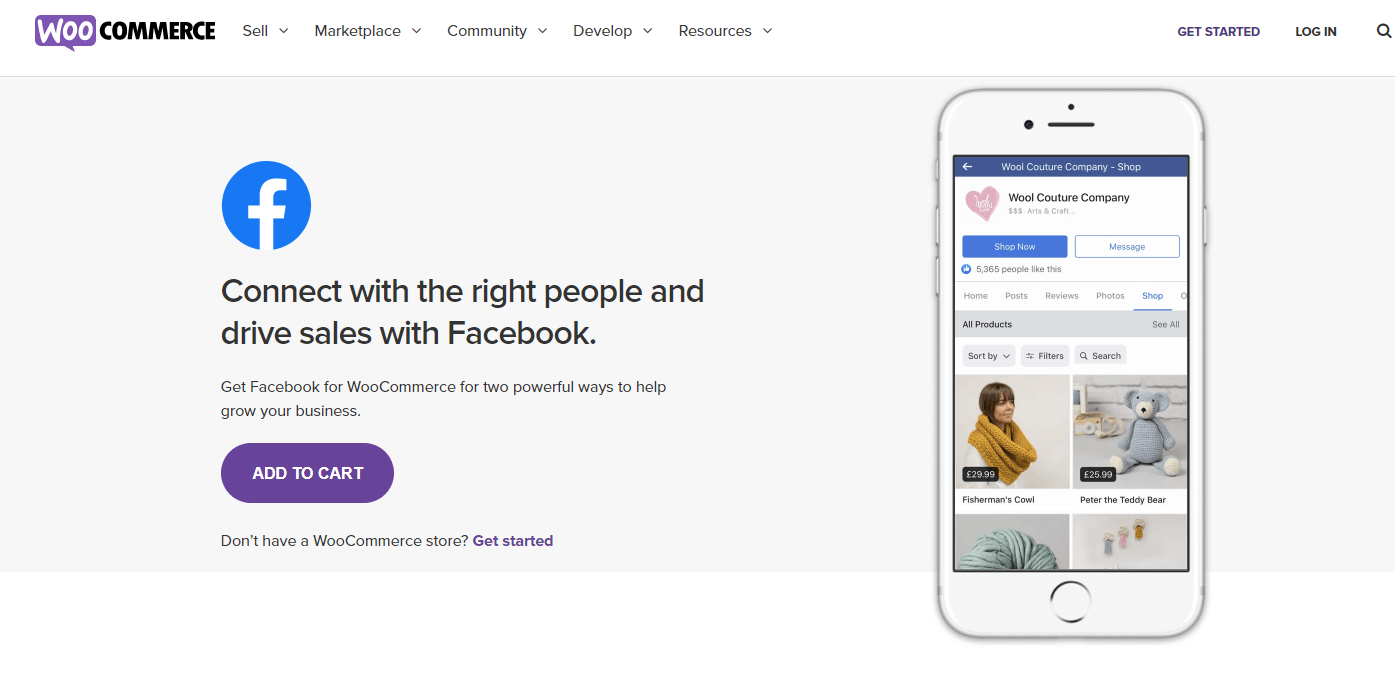 The next item on this list of WooCommerce plugins is a free product developed by Facebook for online stores. Facebook for WooCommerce is one of the most popular extensions you can find on WooCommerce.com.
This plugin helps you increase your income by utilizing the revenue-making and marketing potentials of Facebook. Thanks to this tool, you can synchronize the products you place on your WooCommerce shop with Facebook stores or create ads on Instagram and Facebook for them.
The integration of Facebook pixel will also help you retarget your shoppers according to what they've done previously. Moreover, Facebook for WooCommerce plugins allows you to directly buy Facebook and Instagram ads from within the tool and customize them in a way that suits you.
Synchronization of product catalogs with Facebook and Facebook messenger will likewise assist you in improving your sales using the Facebook platform. Use this plugin to make your products engagingly appear on Facebook.
WooCommerce Mailchimp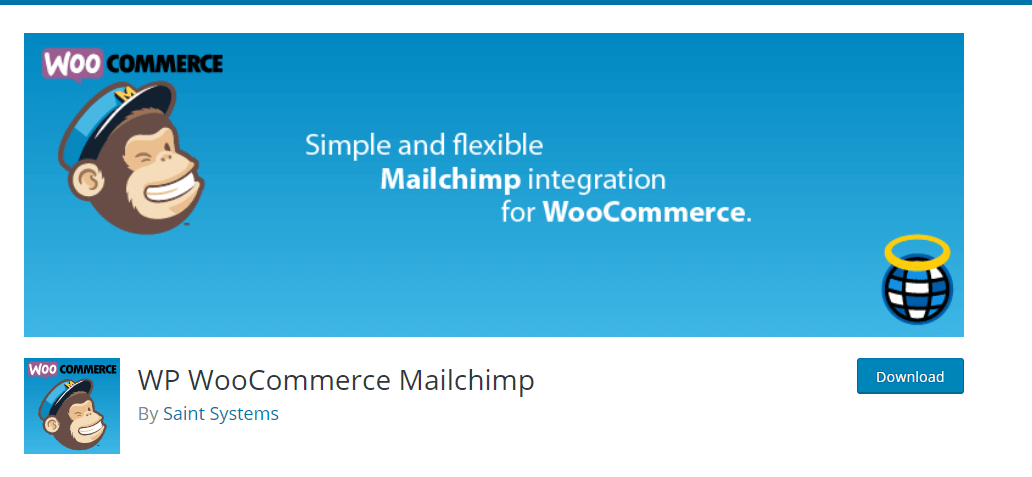 Mailchimp is a robust marketing platform that helps small and large businesses grow through healthy contact practices and different marketing campaigns. WooCommerce MailChimp is a top-performing extension to help you keep in touch with your website visitors by email and build a practical database for your business goals.
Using this extension, your shoppers will be added to your designated list on MailChimp automatically. Once you integrate it with your WordPress website running on WooCommerce, the extension subscribes to the customers on your list after they complete their order.
Plus, you can use this tool to add shoppers to the interest groups on your MailChimp account on different stages like order creation or order processing.
WooCommerce MailChimp has both free and premium versions. While the free version can suffice the most common needs, upgrading to the premium license will give you additional capabilities such as specific tags and lists for your products.
WooCommerce Memberships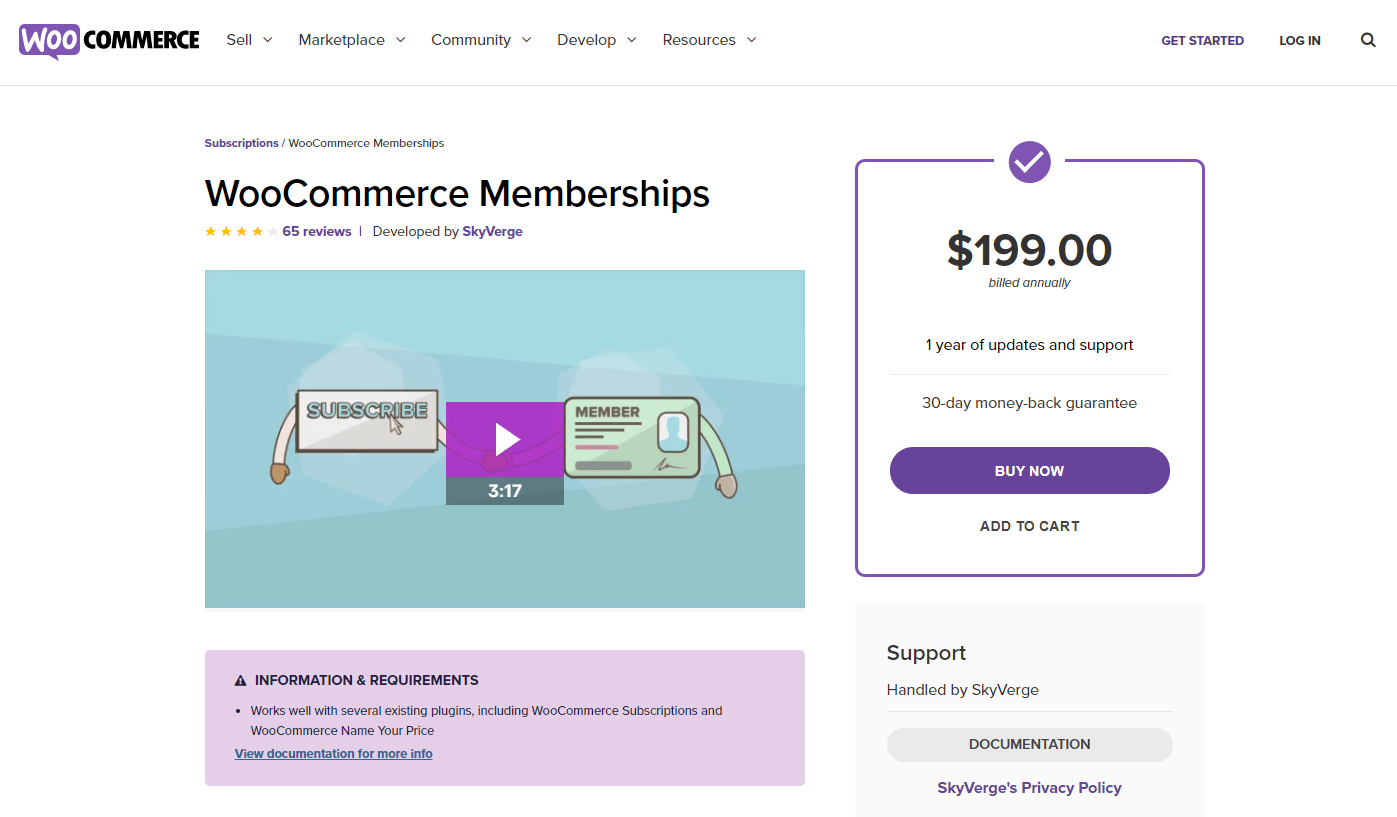 From the marketing point of view, loyal customers should be rewarded with rewards and discounts. If you like to make some special offers available to your frequent shoppers, the WooCommerce Memberships extension is all you need.
This extension activates an advanced membership management system on your online store and integrates with your shop most accurately. Plus, you can restrict some of your content from others and only allow the registered ones to access it.
Whether you have one type of product or multiple ones, you can assign them to different membership plans tied to specific items on your list. In addition, you can include other offers in your subscription plans like free shipping.
Briefly, it aims to strengthen your customers' relationship and reward loyal shoppers for increased engagement.
To Wrap Up
WooCommerce is now the first choice of website owners who want to sell products and services online. In this article, we reviewed 10 WooCommerce plugins and highlighted the features they offer to facilitate online shop management.
In a nutshell, you'd better first understand your exact needs ad purposes and then go for the one that best covers your expectations.
Recommended Posts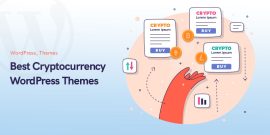 May 29, 2023