---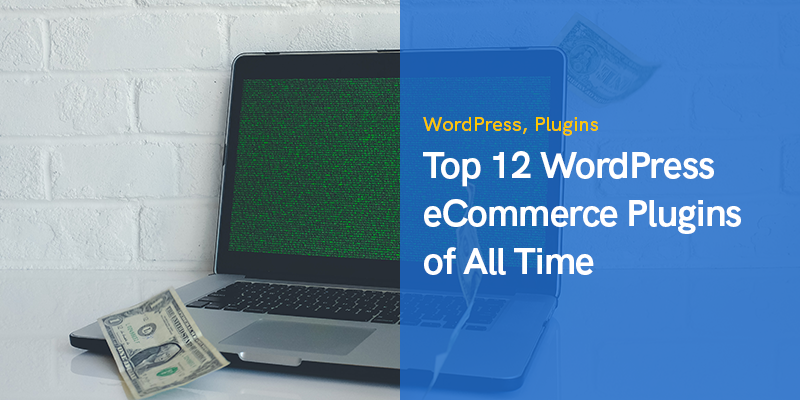 Top 12 WordPress eCommerce Plugins of All Time
The rise of electronic commerce has reshaped the way society sells goods and services. 
According to Statista, eCommerce retail sales contributed 18% to all retail sales worldwide in 2020. This figure is expected to reach 21.8% in 2024. In addition to that, more than 2.14 billion consumers are predicted to buy goods and services online globally.
Believing it or not, eCommerce seems to have become the most favored method of earning profit online. 
Planning to launch your own online stores? This article will definitely fit the bill by highlighting the top 12 WordPress eCommerce plugins that help grow, expand and secure your eCommerce stores. 
Aside from digging deep into eCommerce bigshots, essential WordPress plugins that supercharge your online stores are also put forward. 
Top WordPress eCommerce Plugins
Let's get the ball rolling! 
WooCommerce – All-in-one Solution for Selling Online


When it comes to WordPress eCommerce plugins, WooCommerce, without a doubt, proves an unbeatable winner. Since the day it was brought to life, WooCommerce has constantly taken the world of WordPress online shops by storm. 
This free and open-source WordPress plugin leads as the most favored choice among the top million e-commerce sites. It has been installed on 5 million+ websites with over 128 million downloads and counting so far.
Seamlessly integrated with WordPress, WooCommerce allows you to transform your blog into a fully functional e-commerce store at a drop of a hat. With its to-the-point user interface, customizing and managing your shop is just a breeze.
WooCommerce supports unlimited products and customers. You can sell any products as you wish, from physical to digital ones with different payment gateways. 
More than that, it also lets you manage your product stock, customizes WooCommerce checkout pages, product pages, makes daily sale reports, creates discounts, coupons, and tons more.
Why WooCommerce Proves the Best WordPress eCommerce Plugin
WooCommerce is an economical way to start an online store, considering the plugin is free. Even its themes and extensions are not that pricey.

Its flexibility in supporting physical/digital goods, subscriptions, and appointments deserve a thumb up.

WooCommerce itself is both beginner and developer-friendly. While the UI is intuitive enough for newbies, developers find it easy to make any desired customization with comprehensive documentation and the REST API.

Due to its immense popularity, many developers focus on creating related "WooCommerce-only" extensions and themes. This leads to a huge collection of WooCommerce themes and plugins, for which you don't need to worry about compatibility and support. 

WooCommerce provides built-in payments for some of the top gateways, i.e Stripe, PayPal, and Square. 
Easy Digital Download – Ideal Choice for Selling Digital Files


Coming as the first runner-up in this list is Easy Digital Download (aka EDD). This giant Blue Whale has marked its name as a formidable competitor of the Purple Ninja. 
In terms of active installations, EDD hasn't reached a quarter of WooCommerce. However, there must be some reasons that make this smiling Blue Whale stand out from the crowd. 
Regarding solutions on digital product selling, EDD is such a wizard. This WordPress eCommerce plugin possesses a straightforward UI that helps manage and sell digital products on WordPress sites with ease. Yes, WooCommerce supports digital products too. However, EDD outshines with more features specializing in digital sales.
EDD can handle all types of digital goods, from ebooks, software, PDF files, songs, photos, to graphics, and videos. Once installed, it enables you to list all items, link to them in the plugin, and provide a full checkout. As soon as a purchase is made, customers will receive an email containing the item's download links.
Created with simplicity in mind, EDD takes you just a few minutes to set up, add a digital product, insert images, descriptions, and list it on your site.
Why EDD Proves the Best WordPress eCommerce Plugin
By clearing out more advanced features for ebooks, music, software, EDD proves the best pick for selling digital downloads. 

The core plugin is 100% free. Once installed, out of the box you will have a digital sales platform, with features for file access control, discount codes, and activity tracking.

EDD gives the green light to recurring payments as well as various payment gateways. 

By offering a full shopping cart, you're able to complete the payments on your site and minimize the number of clicks needed.

The key features include customer management, discount codes, data reporting, refund tracking, affiliate systems, mailing lists, and more.

EDD comes with an enormous Extension Library accommodating tons of add-ons. This assists you in creating a more advanced digital store.
Shopify – Standalone Cloud-based eCommerce Platform


Believing it or not, Shopify is one of the largest e-commerce platforms in the world. When looking at the top 100,000 e-commerce sites, Shopify took the crown from WooCommerce and gained global dominance. 
This all-in-one WordPress e-commerce solution works a bit differently from WooCommerce or EDD. Going with Shopify and you can add "Buy" buttons anywhere on your WordPress site. What you need to do next is link your button to a product on your Shopify store. Your product is ready for sale!
With the automatic syncing feature, your Shopify products will be "in sync" with your WordPress stores. For instance, if you change a product description in Shopify, this will automatically show up on WordPress. 
Why Shopify Proves the Best WordPress eCommerce Plugin
Shopify is completely cloud-based. This means you can run your e-commerce shop anywhere with an internet connection.

Shopify is a fully hosted platform which means you don't need to install, manage, or update any software. You're also free from worrying about performance, security, backups, and compatibility issues.

Shopify is beginner-friendly. No need to set up payment, shipping, or tax as Shopify does it for you. It accepts credit cards both online and in person.

Shopify can handle both physical and digital products. It integrates seamlessly with almost everything. You can even create a Facebook store or buyable pin on Pinterest. 
We've showcased the best WordPress eCommerce plugins. However, they are just the tip of the iceberg. Numerous other supporting plugins significantly contribute to the success of your online business.  
Following are the top essential WordPress plugins that supercharge your e-commerce sites: 
Prevent Direct Access Gold – WooCommerce Digital Download Protection


Prevent Direct Access (PDA) Gold is a born star in protecting your WooCommerce digital downloads.
Imagine you run an online training course for subscribed learners. How can you ensure they do not share the course download links with other students?
Or you sell photos for a living and how do you feel when realizing unwanted users share your photos without your permission?
PDA Gold is created to sweep away all these problems in a flash. 
This plugin can protect unlimited files and all file types, namely PNG, JPEG, ZIP, DOCX, PDF, MP3, and MP4. Once secured, any attempt to access them from unauthorized users will be redirected to a 404 not found page. 
How PDA Gold Guards Off Your WooCommerce Digital Downloads
Restrict access to log-in users or paid members. You can selectively grant access and create membership tiers to premium customers.

Integrate wonderfully with eCommerce plugins and LMS systems to protect videos, PDF files, and learning courses.

Generate private product download links and share them with specific users. You can also protect, keep track of and expire the download links after several clicks or days.

Effectively block Google indexing and hotlinking, which safeguards your digital assets from the public eye and speeds up your stores.

Come with a huge library of useful extensions, namely Membership and LearnDash integration, video protection, watermark WordPress files, etc.

Offer top-notch customer support and comprehensive documentation.
Yoast SEO – SEO Optimization Specialist


Achieved over 5 million active installations and 202 million downloads, Yoast SEO stands out to be the most trustworthy SEO optimization plugin for WordPress sites. Making use of Yoast SEO permits you to optimize and improve your store's visibility to target audiences without the need for an SEO specialist. 
It can be impossible to find websites that don't have YoastSEO installed. Yoast SEO gives you a helping hand in building proper page titles, slugs, meta descriptions, and image alt texts. 
What's more, the plugin also carries out basic keyword research and sets up rich snippets. Therefore, search engines can describe your shop pages and product pages accurately.
Why YoastSEO Proves the Best WordPress eCommerce Plugin?
Yoast SEO optimizes every aspect of your online stores, from structuring your product page data, shop category page, to product content.

It brings forward tips for better readability and ranking on SE.

The plugin offers title and meta description templating for

better branding

and consistent snippets in the search results.

You own the right to manage and control site breadcrumbs. This informs customers and search engines exactly where they are.

Yoast is powered by world-renowned SEO and developer experts. This means you always get premium supports anytime issues arise. 
Password Protect WordPress Pro – Perfect Solution for WooCommerce Store Visibility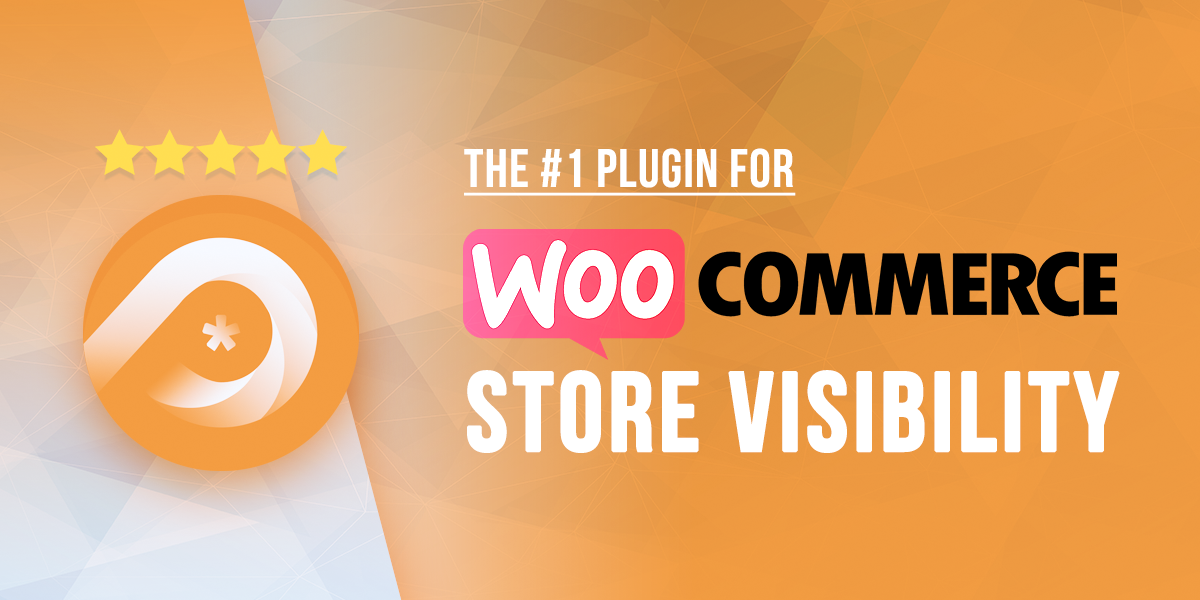 Trusted by over 10 thousand active users and receiving hundreds of 5-star reviews, Password Protect WordPress (PPWP) Pro becomes the leading plugin to lock your WordPress pages, posts, custom post types, and the entire site with passwords.
The plugin enables you to cover any WooCommerce product page under a password form. Only customers with the correct passwords can unlock and make purchases.
It comes in handy when you intend to offer customer-specific products or a service-based business. While standard products are available to every folk, premium items should be viewed and bought by the VIP or your members only.
PPWP Pro capability doesn't stop there. Its WooCommerce integration also permits you to create a WooCommerce private store. You can protect your WooCommerce shop page with one or multiple passwords.
Why PPWP Pro Proves the Best WordPress eCommerce Plugin
PPWP Pro helps shield WooCommerce product pages with one or multiple passwords.

You have the right to decide when your passwords of protected products will expire by setting their usage limit or expiration time.

It bypasses users' access to locked products or the shop page via quick access links. Buyers don't have to enter the correct password to open these pages.

Protecting a partial product page is supported so you can hide sections like the product prices or description, etc.

Instead of wasting time protecting individual products, you're able to secure multiple pages at a time right on the plugin

Settings

page.

PPWP Pro blocks search engines from indexing your protected products or shop page. In other words, they won't appear on SERP until you unprotect them.
Smush – Image Compressor and Optimizer


Smush appears as the most favored image optimization plugin in the market. Your e-commerce sites contain numerous product images, which can slow down your sites. Optimizing them to boost site speed and improve the shopping experience is a must. 
When you upload your images, Smush will automatically give them the fullest optimization with no quality affection. The free version authorizes you to optimize 50 files at once, including previously available images.
Why Smush Proves the Best WordPress eCommerce Plugin
Smush allows you to set the maximum image resolution. Your images will scale down to more reasonable sizes while being compressed.

It can track down the images slowing down your site speed.

This WordPress image optimization plugin processes all file types, including PNG, JPEG, and GIF for the best results.

The plugin is compatible with dozens of themes, page builders, and media library plugins. It supports optimizing images on multi-sites too. 
Sucuri Security – Malware and Brute Force Attack Solution


Managing and expanding your business is not enough. You must pay attention to protect your hard-to-maintain stores and products from attackers and unauthorized users. 
Sucuri appears to be a perfect match for eCommerce stores. Its paid plan offers the best firewall protection. This supports blocking brute force and malicious attacks from accessing your online store.
On top of that, Sucuri keeps track of every change on your site from file changes, logins to failed login attempts, and more. 
Why Sucuri Proves the Best WordPress eCommerce Plugin
Sucuri is able to shield off attacks before they even reach your servers. This proves useful in greatly keeping your site and customer private data, such as credit card, banking account in a safe hand. 

Your eCommerce site will be scanned every 3 hours to check for malware, malicious JavaScript, malicious iframes, suspicious redirections, spammy link injections, and other bad stuff.

Sucuri has raised the bar on removing malware. Even if your stores are malware affected, Sucuri will clean up your site on the spot at no additional cost. 
WP Rocket – Caching Plugin to Speed Up eCommerce Stores


Speed plays a linchpin in eCommerce stores. An online shop taking longer to load may drive customers away and lead to a higher cart abandonment rate. On the flip side, a fast site is more likely to rank higher in search engines. As a result, we include WP Rocket – a feature-rich caching plugin in this list. 
WP Rocket undoubtedly stands out as a hardened veteran in decreasing page load time as well as providing a seamless shopping experience for your buyers. 
This WordPress caching plugin saves you lots of time and effort from configurations. It's set up not to cache the cart and the checkout pages. After having it installed and activated, right off the bat WP Rocket will start page caching, object caching, and browser caching. 
On top of that, its "Lazy Load" feature significantly contributes to boosting your site speed. This is because product images are only loaded when customers scroll down the page. 
Why WP Rocket Proves the Best WordPress eCommerce Plugin
Built with eCommerce dedication in mind, WP Rocket fulfills the duty of caching and optimizing your site speed to reach "blazing fast." As such, you can kill 2 birds with one stone: boost your SEO and increase conversions.

It is compatible with the most well-known themes and plugins, i.e Gravity Forms, Avada, Yoast, Webglot, WooCommerce. What's more, WP Rocket is the only plugin accepted by the top managed WordPress hostings, such as WP Engines, Dreamhost, GoDaddy, Flywheel, etc.

While WP Rocket compresses web pages on the server, it then decompresses them in the browser. As a result, customers can get the content of your store quicker as the size of your files decreases.

Out of the box, WP Rocket excludes sensitive pages, i.e cart and checkout pages from the cache. 
WPForms – WordPress Contact Form Builder


A business must have a reliable means to contact and stay in touch with customers. How can customers reach out to you if they have any feedback or questions about your products and services? 
That's the reason why WPForms show up in this list. A versatile contact form like WPForms will enable you to set up a contact form, collect payments, or capture leads as quick as a wink.  
In addition to that, you can create any other form types you may think of with WPForms, e.g registration forms, payment forms, feedback forms, etc. 
Why WPForms Proves the Best WordPress eCommerce Plugin
This free and beginner-friendly contact form plugin offers an intuitive drag-and-drop user interface. Compared to its competitor –

Contact Form 7

, though it has more active installations, the UI of Contact Form 7 is not that clear.   

WPForms are hugely endorsed by users from pole to pole, with over 4 million active installations. Plus, it's designed by the developers of the popular OptinMonster, MonsterInsight, or SeedProd. This proves the reliability of this plugin.

It comes with straightforward documentation and top-notch customer support. WPForms integrates with famous themes like Divi, payment platforms like Paypal, Stripes, and email marketing services, such as Aweber or MailChimp. 

WPForms is a completely mobile responsive contact form solution. Your customers can easily reach out to you even if they're browsing on mobile or tablet.

Every query on the front-end and the back-end of WPForms is optimized to ensure maximum speed for your stores. 
LearnDash – Perfect Online Course Solution


LearnDash is a hotshot in the LMS field that assists you in creating and selling online courses on your WordPress sites. Looking for building tutoring websites or create multi-layer courses with unlimited lessons, courses, topics? Opting for LearnDash.
You're able to deliver lessons at once or schedule them for entire course durations/premium learners using a content-dripping feature. Students are selectively required to accomplish a certain lesson/course before moving to the next one. You can also design quizzes and award downloadable certificates once a quiz is passed. 
LearnDash offers a variety of monetization options, namely subscriptions, memberships, one-time purchases, course bundles, and a shopping cart for your online training courses. Learners can choose their preferred payment gateways, such as PayPal, Stripe, and 2Checkout.
Why LearnDash Proves the Best WordPress eCommerce Plugin
LearnDash is trusted and utilized in many well-known universities, including Johns Hopkins University or the University of Michigan. This is understandable as LearnDash is created based on real experience and knowledge in a learning industry.

It beautifully integrates with bbPress, WooCommerce, and WordPress membership plugins like MemberPress.

Besides online courses, LearnDash allows creating dynamic forums. You can create a course-related forum and let students join to help each other. 
OptinMonster – Powerful WordPress Newsletter Plugin


Another great WordPress eCommerce plugin to build email lists and strengthen email marketing is OptinMonster. Gained over 1 million active installs and lots of praise from experts, it's considered the best lead generation tool to grow your business. 
This power-packed WordPress newsletter plugin comes with plenty of services, e.g popups, email opt-in forms, and newsletter subscriptions. 
OptinMonster wisely optimizes your marketing campaign by providing powerful targeting rules like custom HTML or JavaScript. They will show a popup if:
Certain products are/aren't placed in client's shopping carts 

A total number of items are placed in their carts 

Shopper subtotal reaches a certain number 
Why OptinMonster Proves the Best WordPress eCommerce Plugin
OptinMonster dedicates custom advanced targeting rules for large eCommerce platforms like Shopify, WooCommerce, and BigCommerce. These rules take the minimal configuration and drastically improve sales. 

OptinMonster's Exit-Intent Technology contributes to reducing the cart abandonment rate by displaying special offers or discounts when customers are about to leave your stores.

Email lists are perfect to inform customers about product launches, upsells, seasonal sales, and other promotional content that will yield more profit for your eCommerce store. OptinMonster, flexibly, helps you collect both customer emails and phone numbers for SMS marketing.

Email campaigns created by OptinMonster are always GDPR compliant.

The OnSite Retargeting feature allows you to retarget customers. It shows promotional offers and multiple opt-in campaigns to buyers based on their interaction with your site in the past. 

Personalize your campaign and kick the conversion rate up a notch using OptinMonster's Smart Tags. You can include your clients' names or locations directly to the campaign they'll see.
Conclusion
So there you have it, the top 11 WordPress eCommerce plugins of all time. 
While WooCommerce, Easy Digital Download, and Shopify stand out as big shots in the eCommerce field as their core, the others impressively turbocharge and protect your eCommerce sites.
What do you think about our hand-picked best WordPress eCommerce plugins of all time? Do we miss out on your favorite WordPress eCommerce plugins? 
Let us know by leaving a comment on the section below!
Recommended Posts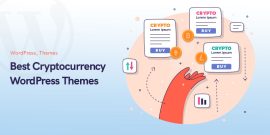 May 29, 2023