---
5 Best WordPress Alternatives in 2023
Even if you've never had to build your own website before, you've probably heard of the WordPress.
It's simple, functional.
You can create beautiful sites even without programming.
Increased security and built-in hosting are also significant advantages of choosing this platform.
Best WordPress Alternatives
And yet, there are quite a few alternatives to this seemingly flawless platform:
Craft CMS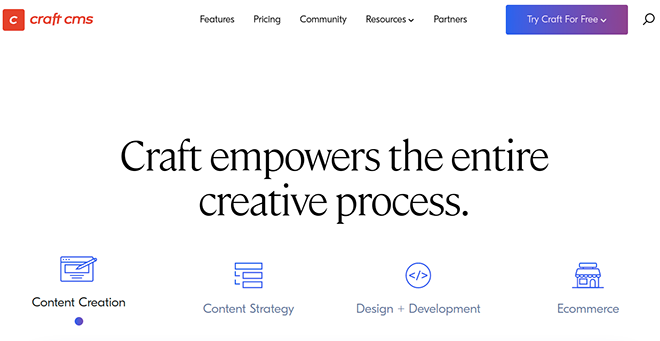 If you have never heard of Craft CMS platform, suffice it to say that it is used by such well-known global brands as Netflix.
Of course, this system is more suitable for website developers and will not please you too much with the choice of designs.
This does not mean that it should be abandoned.
After all, there are a huge number of design solutions, in particular the system of templates Twig.
Quickly translating sites into different languages and running multiple sites simultaneously is not a problem.
In this regard, the system presents even more opportunities and is more flexible than WordPress.
Creating content here is convenient, and do not forget about the high level of security.
There are not many plugins here.
Novice users will not understand everything the first time.
These are the most obvious flaws in the platform.
In addition, although you can create one project for free, for professional use of this platform pay from $299.
And that's for each of the projects, not counting the $59 monthly fee.
Squarespace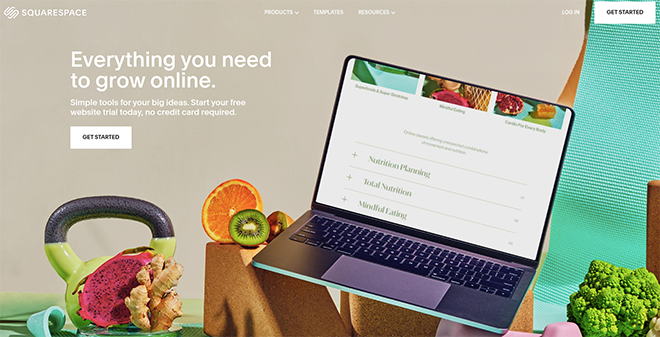 If you're focused on convenience and functionality when choosing a website builder, why not try the easy-to-use Squarespace.
You just use pre-made blocks and place them in the parts of the site you want.
It's not too flexible, but it's effective.
There's also a dedicated design platform, and if your goal is to create a site as quickly as possible, we recommend Squarespace as an option.
There are some restrictions on the cheapest plans.
Good for those who are not skilled in programming and website creation.
First, you need to understand why you using this platform and what features you need.
This is important.
If for personal purposes, you will need to pay $ 12, but for business and professional level will need to pay 26 and 40 dollars, respectively.
BigCommerce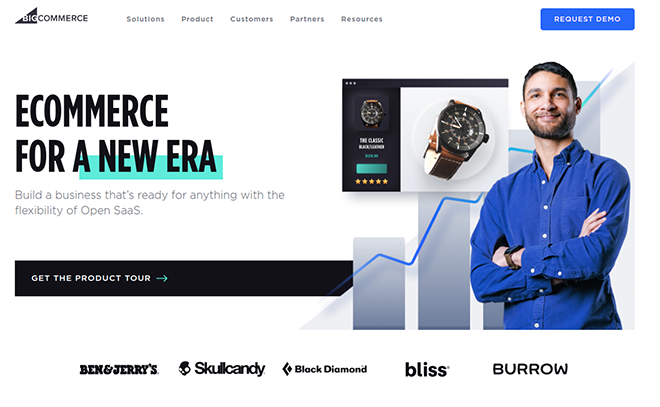 BigCommerce is A great option for companies who want to create their own online store and optimize the convertion rate.
Provides ample opportunities to customize the site and various interesting options, but most importantly, is great not only for professional website developers, but also for beginners.
Even if you just need to create a blog and share interesting information with your potential customers, you can use this service and choose for yourself the best price.
While other platforms offer most templates on a paid basis, here you will get 12 interesting templates without paying a dime at all.
Offer products to your customers both through the website and using other services.
At the same time, you are absolutely not limited in the formats of the products you offer, which is also a positive point.
However, some templates and options here are quite expensive.
You will be offered four pricing plans at once with fees ranging from $30 to $250 depending on which plan you choose.
WIX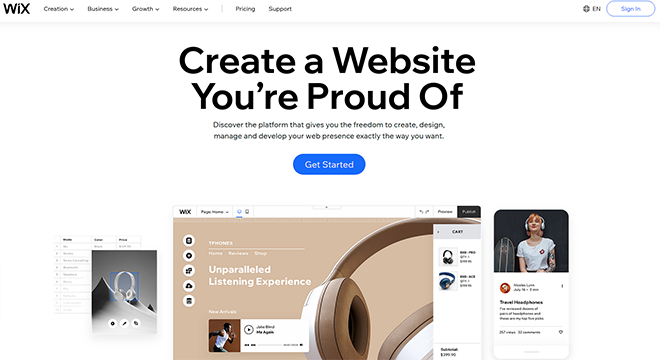 Like WordPress, this platform requires no additional introductions.
WIX is used by over 200 million users worldwide, and that's saying a lot.
It's an absolutely flawless platform for beginners who want to build their site quickly and without learning how to program.
In the builder you get a considerable number of templates.
You can very simply and easily manage the content by adding all the sections you need.
It is not hard to guess that because of this high simplicity of creating a site significantly suffers from the level of flexibility.
In addition, some functions are added here for a fee.
And yet, the advantages significantly exceed the disadvantages.
A huge number of templates, great for beginners and for any kind of business.
And do not forget about the free plan, and you get hosting for free.
However, if you, like many other business owners, choose the free option, be prepared for the fact that many people will have sites with similar templates, and your site will not have personality.
Prices range from $13 to $500 a month, depending on what options you need.
In addition, there is also an annual fee.
Joomla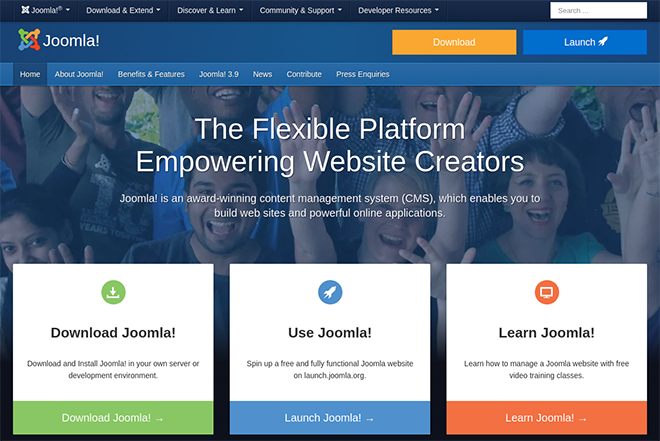 We've already talked about how the WordPress platform is used by millions of people and companies.
Well, Joomla is not much inferior to it in popularity.
The tools of this platform, particularly those related to SEO, are really good.
This platform assumes the ability to make changes, and due to its flexibility, it will effectively solve any problem.
Your site will have personality and you will be able to fully manage your content, doing it quickly and conveniently.
While there is more truth in the statement that Joomla is not for beginners, every day a team of professional developers are doing everything possible to make the platform more accessible.
Create blogs, commercial sites, online stores simply and try out many features for free.
This platform supports several languages at once, which is a plus.
There are several levels of site access control and a guarantee of a high level of security.
As for the disadvantages, you will need to know at least something about programming to create really professional websites.
The interface of the platform is not the easiest, and this may cause some difficulties when you start working with Joomla.
Buying a domain and hosting can cost up to $70 and $500 respectively.
The Bottom Line
Here we've looked at some alternatives to WordPress.
As you can see, you always have a choice, the main thing is to be clear about what kind of site you plan to create and how much you're willing to pay for it.
Many platforms have free plans, but your options when choosing them will be very limited.
Recommended Posts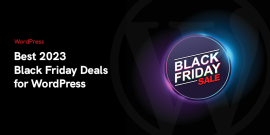 November 13, 2023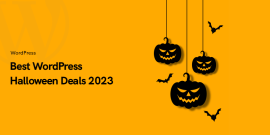 October 23, 2023