---
Updated: March 14, 2023
1 Comment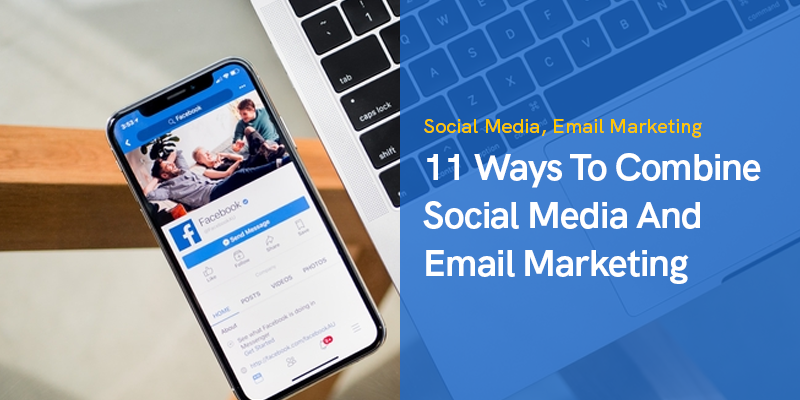 11 Ways To Combine Social Media And Email Marketing
Social media and email marketing have different functionalities, which makes some people believe they can only be used as independent platforms for business marketing and sales. But when you combine email marketing techniques like email validation with social media techniques like targeted ads, you get much better results.
There are billions of email addresses, and the same thing can be said about social media accounts (in fact, Facebook boasts almost 3 billion active monthly users). It makes complete sense to combine the two approaches to streamline your processes and eliminate a lot of routine tasks.
But how do you do that? After you find the email addresses of your leads and create a prospect list, it's time to act.
How To Combine Social Media And Email Marketing
Here are 11 ways how you can combine social media and email marketing and boost your performance.
Reuse Your Content
Both email and social media marketing rely on content. So, why not recycle it? Of course, you need to create exclusive content for both, but this can be time-consuming and costly.
Instead, you can save money and share the content you previously used on other channels. As an example, when you posted an infographic on a social media page, it can be included in an email. Just make sure you wait for a little bit between shares to cover for when you have the same recipients.
Use Common Strategies For Both Channels
Email and social media marketing are different when looking at how they work. However, when considering the desired outcomes, they are similar. With both, we want to get people invested in the brand. The end goal is to convert your prospects into buying customers.
One of the best things you can do is to adopt a strategy common for both channels. This means you have to create one sales or marketing plan that describes goals and how they will be achieved with the help of social media and email marketing integration.
We also recommend that you develop a completely unified content calendar. By doing this, email subscribers can be notified about content updates, special offers, and events, all at the same time as the followers on social media.
Test Social Media Copies With Emails
One of the most important things we need to know about social media is that organic reach is low. When you want new followers, there is a good possibility you will have to use ads. The problem is that you need to invest money to run them. What happens if the ads are not effective? Testing the performance of the copy beforehand is recommended. You can do that via email.
Email marketing is cheap. You can send messages for free and then track the efficiency of your campaigns. On top of it, you can even A/B test your emails and try different copy variations. The one that works the best can be used on social media for ads.
Use CTAs To Invite Social Media Followers To Subscribe To Your Email List
This is one of the simplest things you can do when you want to combine the two marketing approaches. Using subscription CTAs is particularly effective when looking at networks like Twitter and Facebook. Some of the examples of CTAs you can add are "Subscribe to our newsletter" or "Join our list."
Add CTAs To Invite Subscribers To Follow You On Social Media
Similarly to the point above, you can use the emails you sent to get more followers on social media profiles.
Unfortunately, most people make the mistake of randomly linking social networks by adding small icons inside email copies. This is not effective, as such icons are easy to be overlooked. A far better thing you can do is to add a clear CTA in which you invite people to follow you on social media.
As an extra tip, there are certain expectations people have when they receive emails.
One of them is having social media icons that lead to profiles email signature. It can give your prospects another way to connect with you and learn more about you and your business outside of emails and phone calls.
Use Lead Magnets To Grow Email Lists
This is an effective way in which you can ask people to give you likes or subscribe to email lists. Do this by offering a freebie. For instance, you can give people a free ebook if they subscribe to your list. Countless things can be offered for free, including discounts and coupon codes.
Use Social Media Data Combined With Subscriber Data
Whenever thinking about digital marketing, we rely on the use of data. The more information gained about followers and subscribers, the easier it is to convert them. Whenever you use social media and email marketing in tandem, there is an opportunity to gain more data.
As an example, you can upload the email list you have to Twitter, LinkedIn, Facebook, and several other networks to find the profiles of your subscribers. This allows you to then target them with the ads that you set up so that you gain more followers.
Use Social Media Testimonials As Proof
If you need user feedback, you can use social media because this is the place people prefer to use to leave their reviews and express what they feel about the business. Whenever you manage to get plenty of positive feedback, it can serve as social proof in your email campaigns.
But mind, there is a huge difference between trying to hard-sell something and convincing people to do it right. Practically speaking, social proof leverage is all about showing links to social media profile pages, providing social media review excerpts, and posting comment section screenshots. This can be the edge in making a conversion.
Take Advantage Of Unsubscribes
One thing you might not know about unsubscribes is that they can be an opportunity. Often, we dismiss these as failures. But in reality, they are a great way to learn more information about the people that we connected with.
With email marketing tools or WordPress email marketing plugins, the unsubscribe page can be customized. Take advantage of this is that you can redirect the attention of people that want to unsubscribe to social media profiles. If possible, offer them some sort of reward for doing so. Just make sure that you are genuine because nobody likes a hard sell in such cases.
Take Full Advantage Of Email Notifications From Social Media
This niche traffic strategy allows you to use an email copy in an innovative way. You show it to more prospects because you can leverage posts inside social media groups. One thing you might not be aware of is that people do want to receive notifications about the posts that appear inside the social media groups they follow.
Practically, you want to post content inside the groups where your target audience is a member. If there is a connection established, there is a possibility that these people will want to interact with your brand.
You can share an HTML page version of your email marketing campaigns inside the groups as an example of what people could receive if they decide to sign up. In this case, you transform the social media post into an opportunity to get a new subscriber.
Use CRM Software
Whenever you want to combine social media and email marketing, you have to do a lot of juggling. And to be honest, this is probably the reason some marketers and sales reps don't use these two strategies together.
But fortunately, you now have access to CRM software that can help you automate all your tasks and coordinate your email marketing with other data systems.
With the use of CRM software, you can keep all customer information inside central repositories, combine the data coming from several sources, as well as monitor and implement marketing campaigns. Data about the results can be shared between team members.
CRM will let you use several advanced features for better email marketing and social media campaign integration. Some examples of this are SEO, content publishing, lead management, lead nurturing, etc.
Wrapping Up
The 11 strategies we highlighted above can be incredibly effective when you want to combine social media campaigns with email marketing.
The great thing about using them at the same time is that you gain access to more people and you can share more content that could take prospects one step closer to making a purchase in the sales funnel.
The bad thing is that you need to be careful with every single message you send out. You don't want to make people feel as if they are overwhelmed with all the information you share. This would lead to the exact opposite result of what you are trying to accomplish.
The trick is to always react to everything that happens after every single message you send. This lets you make changes so that the following messages will be even more effective. By doing this, you get better results with all your marketing campaigns.
Recommended Posts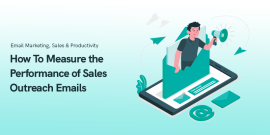 November 7, 2023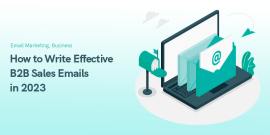 May 12, 2023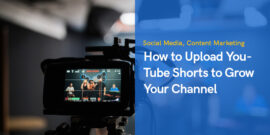 January 15, 2023