---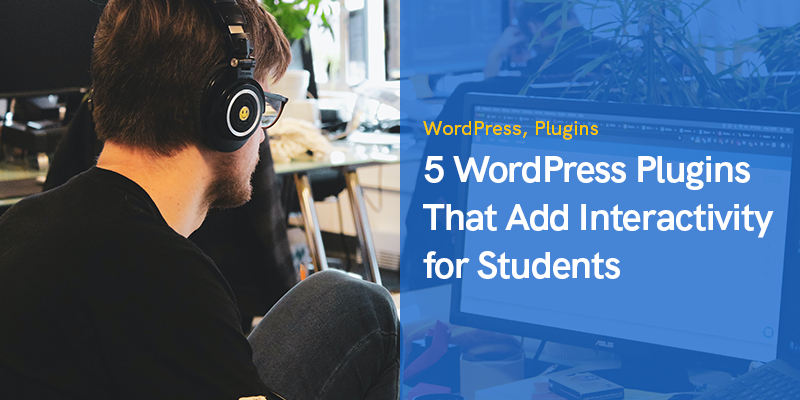 6 WordPress Plugins That Add Interactivity for Students
Do you like to run an educational blog? Do you want to make it more entertaining for your students? If you answer yes, you will need to install several plugins.
Plugins promote your website and make it more attractive for visitors.
Nobody likes gloomy and dull websites that are hard to navigate or lack visualization.
WordPress is software that lets people share their ideas easily.
Lauren Bradshaw, an experienced essay writer on Custom Writings, once said, "We have entered the era of technologies where the virtual WWW world has almost replaced the real one. Eventually, one needs to find a platform that customizes our preferences. WordPress is the one I like and use to chat with my customers because I can update the required options quickly and easily".
Besides, the XXI century gives us the Alpha-generation.
Alpha-representatives perceive data via gadgets better than through real-life communication.
What plugins to use to add interactivity for students?
WordPress Plugins: What to Choose to Boost Students' Interaction
Distance learning is gaining popularity.
The reason is not only because of the pandemic situation outside.
Blogs, Vlogs, and social platforms are a perfect store for data.
They allow a person to share and create information and comment on it while staying at home.
This is a perfect chance for disabled people and those who are on sick leave to get access to lessons, visual and audio materials.
Teachers find it more comfortable to use websites as a part of teaching.
Educational websites should be well-structured and provide interesting and interactive options.
These are five WordPress plugins that might help educators interest more students.
BuddyPress
If you are a teacher, you will need this plugin.
It is so hard to deal with various communities and dialogs on social media to interact with students.
It is easier to develop a website and install a plugin for group chats.
BuddyPress helps to divide students into classes to share tasks and explanations.
Besides, all visitors to your website will be able to register and create profiles.
Students can chat in private while doing project work or discussing essential topics.
Quiz Maker
The learning process is an individual thing. But one thing that is common for everyone is that it shouldn't be boring.
Making a quiz that will help teachers to evaluate and at the same time engage the students is an easy task for the Quiz Maker.
This plugin is an essential tool for all teachers and students as well!
With the help of the Quiz Maker, you will have the ability to check the students' knowledge in many ways due to its options and system of calculating.
You will be able to create quizzes that can be useful in the learning and teaching process, for example, you will be able to create an online exam and send a certificate after passing the quiz.
Due to this plugin, even the process of online learning can become interactive as it is super easy for both teacher and students to share feedback and get the results as soon as it can be possible.
bbPress
This one integrates with BuddyPress because it is hard to imagine interactivity without forums.
A teacher's job is to stimulate students' abilities to analyze data.
A graduate must be ready to express a personal opinion on any topic.
His or her viewpoint might contradict others' ideas.
So, one should be ready to prove the rightness of the chosen point of view.
bbPress lets a user share ideas and respond to them.
Each team member sees answers and argues or supports the thoughts of group mates.
H5P
This plugin H5P is a perfect tool for both teachers and their students.
It allows its users to create charts, videos, flashcards, quizzes, and many other assignments.
They can share and discuss them with others.
What's more, one can create virtual environments to intrigue everyone.
Students use it to present project papers full of vivid pictures and videos.
Teachers check students' knowledge with the help of quizzes and word games.
Google Drive Embedder
'OK, Google' became one of the most popular phrases in the XXI century.
Except for essential data provided by the search engine, Google offers interactive apps like Google Presentation, Google Docs, Gmail, Google Classroom, and others.
Google Drive Embedder helps to attach the required document, presentation, or file to the created WordPress web page or post.
If you wish, a student will have a chance to download the file or only to view it.
One should just consider settings and select the needed option.
Quiz and Survey Master
Studying without fun turns into a monotonous routine.
Students do not feel encouraged to learn new things and perform assignments.
Quiz and Survey Master can change everything.
This plugin allows a person to create catchy quizzes and post them on the website.
Due to this plugin, a student can share quiz results on social media, receive an email with results, and compare them with others on leaderboards.
Besides, a teacher can give certificates to the best students.
Quizzes can have:
time limits
hints
a limited number of tries
section for comments
various types of questions and their ordering
categories, etc.
WordPress Plugins: What to Pay Attention to?
Before one decides to install some plugins on WordPress, it will be necessary to pay attention to three things.
Number of features
Cost
Rating
One can find different plugins that are very similar.
Not to waste time, it is better to compare them and choose the one with the biggest number of features.
For example, people use Quiz Cat and Quiz and Survey Master to create questionnaires.
The first one offers only multiple choice and viral quizzes while Quiz and Survey Master provides more question types.
One should also check whether he or she downloads a demo version or a full version of the plugin.
The full version is available for free plugins.
A developer gives the link to the demo to let a user try the plugin for some period.
If the user likes it, the person will need to buy the full version to enjoy its benefits.
Sometimes the plugin is multifunctional and free, but its rating is low.
Ratings are our assistants.
They show how many users liked the plugin, including 1 to 5 starring.
You can check feedback to find out all the pros and cons of the WordPress Plugin.
If you try a new one, please, do not be lazy and share your impressions.
Other users will be thankful to you.
If you want or already have a website on WordPress, you will need to improve it with the help of plugins.
Everything you need is to visit the official website WordPress.org and look through the available plugins.
Then, you will have to download and install them.
You should regard the price or select only free plugins.
Some plugins help to create unique content and sell it.
So, students might buy courses to become knowledgeable or to finish a project.
Recommended Posts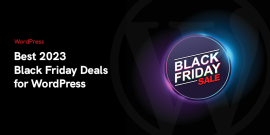 November 13, 2023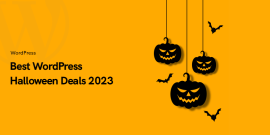 October 23, 2023