---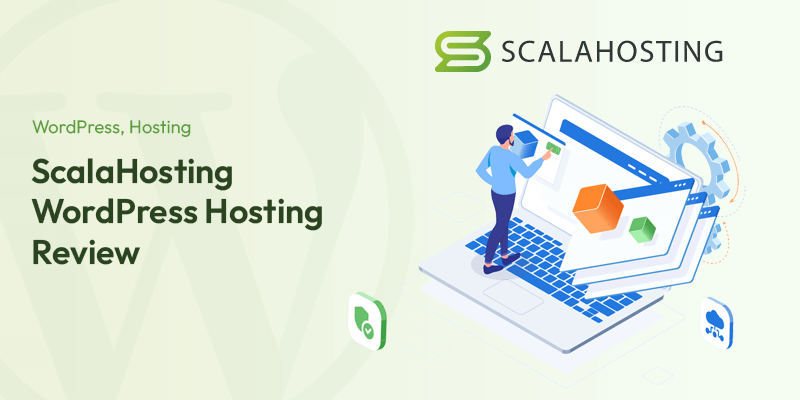 ScalaHosting WordPress Hosting Review 2023
Today, we are going to take a closer look at ScalaHosting – an innovative hosting provider with a focus on VPS services for all types of clients.
Starting a new online venture, there are at least three key components to consider – a domain name, a site building tool, and a hosting service. Luckily, reliable hosts can incorporate all those elements in various feature-packed plans and server offerings.
А great hosting provider should be able to cover all your bases – from fast performance to impenetrable security and a wide variety of functionalities. Naturally, this should all be wrapped up in an affordable package so you don't go overboard with unnecessary expenses.
So, is ScalaHosting such a host? And how can the company respond to the growing needs of WordPress users?
Let's see what our research had to show…
About ScalaHosting
ScalaHosting has been in the hosting business for some time now. Starting the company back in 2007, the Scala Team spent their first years quietly examining the entire hosting industry and outlining its most pressing problems.
From there, it was time for nonstop action.
The R&D team at Scala works tirelessly to develop unique solutions that will not only help their clients but can bring the entire industry a step forward. Self-developed tools include a web hosting management panel (SPanel), an advanced security monitor (SShield), and a WordPress helper (SWordPress Manager).
The hard work did not go unnoticed. Thanks to its deep understanding of server optimization and client-centric approach, the host managed to expand to 50,000+ clients and 300,000+ websites.
This growth reflected in opening new data centers (three at the moment) and partnering with industry leaders DigitalOcean and Amazon AWS to introduce even more locations around the world.
When it comes to the system resources included in every plan, Scala likes to spare no effort. All packages are equipped with lightning-fast SSD drives and offer unlimited bandwidth for a smooth WordPress operation.
On top of that, each new client can expect:
WordPress-optimized virtual private servers
Unique in-house developed tool for WordPress management
Dedicated system resources
Free domain name
Free site migrations
Professional 24/7 support from experts in the app
Automated daily backups
No-cost SSL certificates
Free snapshots
ScalaHosting likes to keep a wide range of services, all suited for different kinds of WordPress projects. You can find:
Shared Hosting
suitable for entry-level WordPress projects and personal websites. Because of the nature of the service, you are highly dependent on other server clients and their resource consumption. That's compensated with the low price rates, making shared hosting the most affordable solution for starters.
WordPress Hosting
the WordPress-optimized packages are still within a shared environment but benefit from specific server optimizations and the professional help of the Scala staff.
Managed and Unmanaged VPS Hosting
robust virtual server plans with dedicated resources and an isolated environment. Due to the increased control and security, the VPS solutions are popular among growing businesses and high-traffic websites. Depending on your technical experience, you can choose between fully managed and self-managed cloud virtual servers.
Dedicated Servers
preferred mainly by large enterprises, these services see the client gain control over an entire server machine. This brings you to the level of ultimate customization control, but users should allocate at least $100 for web hosting expenses.
Reseller Hosting
working with multiple clients and their WordPress projects, it might be easier to establish yourself as a host and resell already-tested quality services. Often chosen by web developers, designers, and digital agencies.
As the focus of this review is WordPress, let's dive deeper into the solution that will most easily fit online projects of different sizes and needs.
ScalaHosting WordPress VPS Hosting Plans
Looking at the managed cloud VPS solutions on the Scala website, we can outline four distinct plans, mostly varying in CPU, RAM, and SSD space.
Start
starts from $14.95/mo for a VPS with 2 CPU cores, 4 GB RAM, and 50 GB SSD. The all-in-one package comes with your very own domain name, a dedicated IP, SSL certificates, and a CDN, among other default features. Free site migrations included for existing projects on other hosts.
Advanced
starts from $32.95/mo for a VPS with 3 CPU cores, 8 GB RAM, and 80 GB SSD. All package features included.
Business
starts from $72.95/mo for a VPS with 5 CPU cores, 10 GB RAM, and 160 GB SSD. All package features included.
Enterprise
starts from $152.95/mo for a VPS with 9 CPU cores, 18 GB RAM, and 320 GB SSD. All package features included.
Apart from these four fixed plans, you can also find a server configuration tool. This user-friendly setup wizard allows you to create a service plan with the exact specifications of your project. Want to pack more RAM without the need for extra space? Or maybe your WordPress project needs tons of processing power?
It's all possible with the Scala server builder.
While fine-tuning your system resources and additional services, you will also get a live update of the monthly rate, allowing you to keep your hosting services within budget.
ScalaHosting Features
When analyzing the VPS plans' feature set, we cannot help but praise the most lucrative integrations – Scala's very own in-house solutions. While serving very different needs and target audiences, SPanel, SShield, and SWordPress Manager complement each other and form an all-encompassing platform for a smooth web hosting experience.
Performance is one of the key factors for any type of website, and Scala does its due by maintaining a well-optimized infrastructure with many upgrade options along the way. One of the best things about VPS solutions is the ability to scale your resources, so the virtual server plans can easily handle your business growth, regardless of how fast it happens.
You can easily opt-in for the ultra-fast OpenLiteSpeed technology and benefit from various server caching and optimization features that have already been applied by the host.
This has proven particularly useful for online shops and commercial projects, so a rising number of WooComerce users now prefer to start directly with a VPS solution instead of a shared hosting deal.
If you are not a technical wizard (or don't have your own tech personnel), the best bet would be to try one of the managed VPS plans. This sees the ScalaHosting Support take charge of the most important tasks like server maintenance, security monitoring, and issue resolution. There is no extra charge for any help within their scope.
Let's now revise some of the best ScalaHosting features in detail to see if the deals are worth it for WordPress users.
SPanel

ScalaHosting's flagship product, SPanel, has been developed as a direct cPanel alternative. You can operate many of the essential hosting elements from here – domain names, your site's files and databases, email accounts, security options, and many more.
Here's the big difference with cPanel, though – unlike the frequently rising fees of the industry-leading control panel, there are no licensing costs involved for the usage of SPanel. Right now, every Scala client can get a VPS with SPanel for their WordPress needs at no extra charge. What's more, the development team is actively working on a Licensing option, which will allow you to use the proprietary control panel with pretty much any other host.
SPanel is a very community-driven product, and the users are heavily involved in updates and improvements for the platform. The host maintains a Feature Requests forum, and popular suggestions often find their way in future versions.
Should your project need a billing automation platform as well, SPanel can easily integrate with WHMCS, one of the leading tools for the job.
SShield
Along with your site performance, the security of the WordPress project should always be a prime focus of operation. In that regard, ScalaHosting implements SShield to all SPanel VPS plans at no added cost. This security monitoring system employs machine learning and advanced AI mechanisms to detect any possible threats before they reach your server. Its overall efficiency so far is 99.98% and getting even stronger with time.
The way SShield operates, it analyzes all incoming traffic to your server, looking for anything unusual. Should it detect a possible risk – it immediately notifies the administrator with a full report and suggestions for a possible fix.
A great addition to any mission-critical project.
SWordPress Manager
This one is specifically developed for the needs of WP websites. SWordPress Manager is an easy-to-use tool that contains several key functions every user will need somewhere along the way. For starters, you can install WordPress and a few essential plugins in less than a minute. Changing the login credentials or setting up automatic updates are no big deal as well, helping you harden your defenses without any previous technical experience.
Speaking of your site protection, SWordPress Manager comes with a unique Security Lock feature. This option allows you to block all outside access to your files and databases, effectively making them non-editable. No hacked can inject malicious code or hide backdoors, even if they somehow get into your hosting account.
SWordPress Manager is absolutely free of charge and comes as part of SPanel.
Daily Disaster Recovery Backups
Unexpected events can always occur, and your WordPress website has to be prepared. In tune with other security options, ScalaHosting also offers an easy way to create or restore backups with a single click.
Be it a malicious attack or a plugin update gone wrong – you have to react fast and ensure your site visitors can always see your pages. ScalaHosting keeps all site backups on a secure offsite location, different from the hosting server itself. This ensures that even in case of a server breakdown – you'll always have a working copy of your website and can restore it right away.
The backup tool is available in SPanel for all VPS clients.
Free SSL Certificates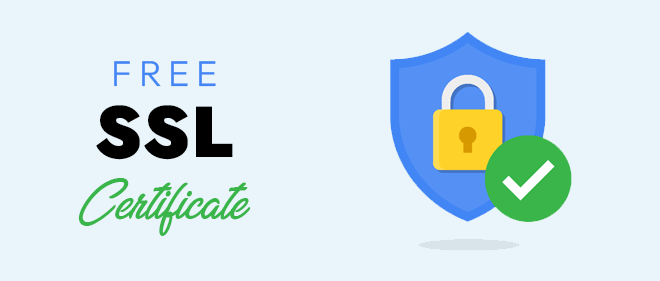 Even if your WordPress project doesn't involve financial transactions, you have to ensure maximum security for your users and their data. This is where SSL certificates come into play.
In the past, security certificates were mostly utilized by online shop owners, giving their clients peace of mind that their personal details are well-encrypted. But the rising cybersecurity threats certainly nudged developers toward adopting this feature for practically any kind of project.
ScalaHosting partners up with Let's Encrypt to help every VPS user benefit from free SSL certificates on all their WordPress websites. Additionally, you can purchase a private SSL or use one from an external source.
Free CDN
CDN stands for content delivery network and encompasses a worldwide chain of interconnected servers that essentially keep copies of your content. This helps with speeding up your page loading speeds and keeping your website up and running even in cases of issues with the main server.
With Scala, you can easily utilize the most popular CDN solution – Cloudflare. You simply need to sign up with CF first, and you can then register your account with the integrated option in SPanel. You can also choose to use any other third-party CDN, and the ScalaHosting support will readily assist if you encounter some issues along the way.
Effortless Site Migrations
For those of you who already have a website, moving it to another host might seem like a daunting task (and rightfully so). You must ensure you transfer all files, the corresponding databases, the add-ons, and your entire content. Setting up the website in the new environment can often bring unexpected results, even if everything with the hosting service is seemingly ok.
Luckily, you don't have to do any of that with ScalaHosting.
Migrating your WordPress project from another provider is as simple as requesting it from the Scala support team. The technicians will need a little time to move your account and will then test everything to ensure it is still functioning correctly.
SiteGround Customer Service
Speaking of your support, Scala likes to keep close communication with its customers. All users can find 24/7/365 assistance via live chat and an internal ticketing system, both ensuring very fast response times and prompt support. Unlike many hosts, the ScalaHosting Team can help with basic technical issues even in the chat.
Additionally, sales and billing questions can also be resolved via phone (available 2:30 a.m. to 5 p.m. on weekdays, GMT -6) and emails.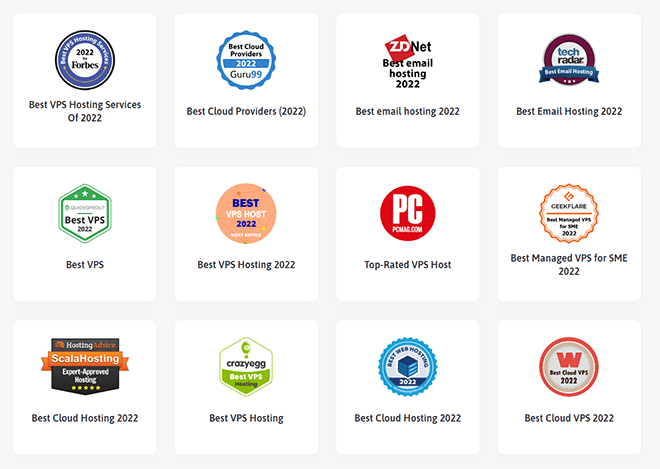 Wrapping it Up
WordPress websites nowadays need all the resource power and security they can get.
With that in mind, ScalaHosting highly recommends utilizing a virtual private server even if you're just starting off. To ensure a safe and smooth experience, Scala offers feature-packed VPS solutions at very affordable prices and prompt support.
The environment itself is optimized with self-developed solutions that will make your server management as easy as possible. SPanel, SShield, and SWordPress Manager are all completely unique and frequently updated with new features.
Overall, an excellent choice for WordPress users if they're willing to skip shared hosting and jump straight to a managed VPS.
Recommended Posts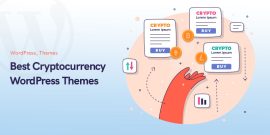 May 29, 2023