---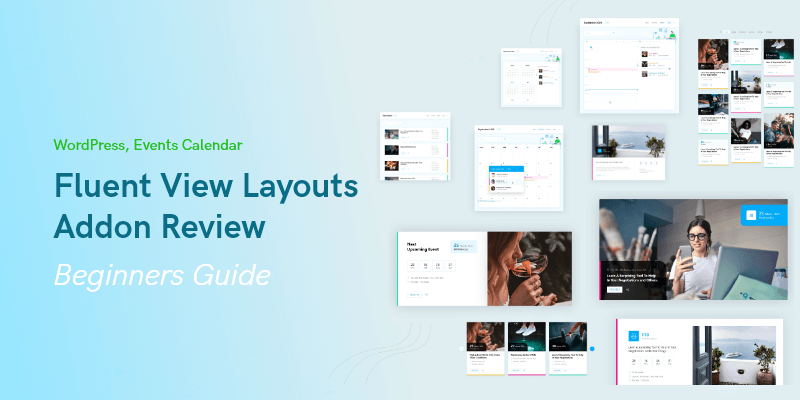 Modern Events Calendar Fluent-View Layouts Addon Review
Calendars are a great way of displaying and informing your audiences about your upcoming events and plans. If you host events or are planning to do so, opting for a proper WordPress plugin with practical features makes the whole practice of online event management as easy as falling off a log for you.
The usual free calendar plugins differ considerably from a premium quality tool that allows you to show more details, sell tickets, keep records of attendees, and so on.
On the other hand, feature-richness is not all you need for a successful event management experience. The design and visual elements are what attracts users to your plans and increase their engagement once they open your site. You should never underestimate the significance of the world of UX/UI design in the successful outcome of your online business.
Introducing Fluent View Layouts Addon of Modern Events Calendar
In this review, we discuss the way that modern design principles can affect our online presence. Then, you will be introduced to the Modern Events Calendar, which is the best WordPress event calendar for creating and managing online events.
This feature-rich plugin comes with a handful of tools and capabilities that are far beyond what can be found in other similar products. Also, we go through its latest add-on, named Fluent view Layouts, that equips the plugin with modern and various calendar views.
---
Fluent View Layouts Introduction
These skins are created based on the latest design methods to make your website so much more appealing and your visitors will surly admire it.
---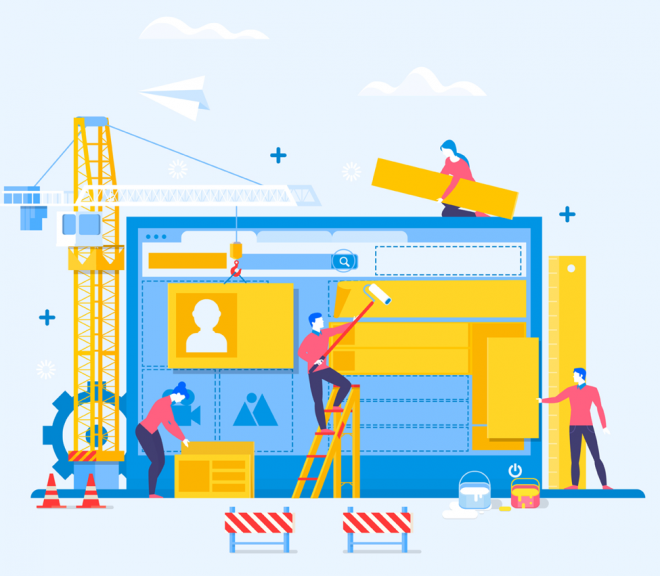 The world of UX/UI design
UX and UI are two terms that we hear a lot these days, which are, in many cases, used interchangeably. UX means the user experience design, and UI refers to user interface design.
While both work closely, they refer to different aspects of product development and design process. The UX design mostly aims at the experience's feeling, whereas the UI design conveys the advantages of the brand alongside the visual assets.
UI designers make sure all the elements are coherent and pleasing to the eye. In other words, UX focuses on the feels, and UI cares about how the product's interface appears and functions.
Benefits of UX/UI design
Since the principals involved in UX and UI development are concentrated on the satisfaction of users, they are highly crucial for the success of any business. These benefits can be generally categorized as follows.
Encourages user interaction

The first few seconds when a user opens your website or application is the golden period to leave a positive impact on them.
They won't continue to use your website or product unless the design is captivating enough.
User engagement is directly affected by your design, and people tend to use the tools or platforms they feel comfortable with.
You, as an event host, need to display various calendar views to people that catch their sight right away. Different skins leave different impacts on people, and you should select one with the most appealing view layouts.
Increases loyalty

The great experience you provide for your audience generates customer loyalty.
Easy to use and modern designs and features satisfy people and are remembered by them.
That's what drives them back to you in the future to use your services again. Also, this way, you encourage the word of mouth suggestions.
The chances are high that a pleased website visitor recommends you to others, and hence, increase your ROI.
Therefore, if you hold events on a regular basis and want people to attend the next plans as well, select different calendar views that have distinguished designs and view layouts.
Saves time and expenses

When you apply magnificent UX/UI design to your product, it rarely happens that your users find troubles or difficulties in it.
A perfect design will remove the necessity of frequent diagnosis and updates, which, in the long turn, saves you money and time.
Instead, you can put your focus on the functional areas and creating more relevant content.
Moreover, we all know that a free recommendation by a satisfied user is way more effective than the paid ads, and it only happens when you opt for a perfect UX/UI design.
It applies to your event management when your view layouts follow the latest global trends that arouse people's interest.
Increases revenues

Statistics show a large number of people make a decision about a website or application based on the aesthetic aspects they observe. They get encouraged to spend money on a product that is catchy and well-designed.
The more straightforward approach they find for their need, the higher the chances would be that they make a purchase. When users find the steps easy and stylish, they are more likely to make progress to the last stage and complete the action you desire.
This principle applies to event marketing practices as well.
If you want to bring more headcounts to your event, your website should have the mentioned qualities in different calendar views.
This way, users make a reservation, either for free or by paying money, and the overall effect is a higher profit and improved customer satisfaction.
For comparing the best WordPress event management tools, check this out: 20+ Best Event Management Software List.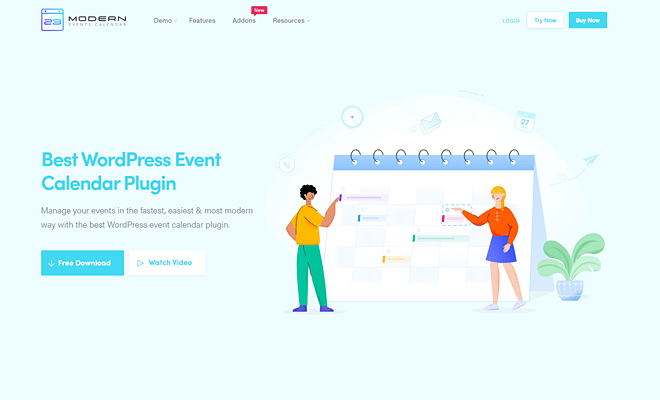 The Modern Events Calendar features
MEC is a professional WordPress event calendar that is designed and developed with a particular focus on functionality and modern design.
The plugin comes in two versions, Lite and Pro. After installing MEC, you will be able to choose from a variety of features for creating, displaying, and synchronizing events. Although the free version gives you a world of features that cover most of your needs, you can purchase a license at a reasonable price to unlock a series of more capabilities.
Event creation options let you create single or recurring events and share the tiniest details related to them. The repeating system is a great tool to automate your repeated activities and let them happen as per your plans without any concerns.
Event customization elements such as images, colors, tags, labels, locations, and even the information about your event hosts and organizers are all provided in the plugin in the best approach. Each event can be easily shared directly on social media accounts or with the help of QR codes.
A practical capability that comes in handy for many businesses is the booking feature. It can be activated within the plugin after purchasing a Pro license.
It allows your users to make a booking for your events with great details or even pay online for the ticket. The tickets, receipts, and confirmation emails can all be customized based on your preferences. Furthermore,
It supports the popular payment gateways like PayPal, Credit Card, and Stripe, which is a necessary feature for any online product or service sales.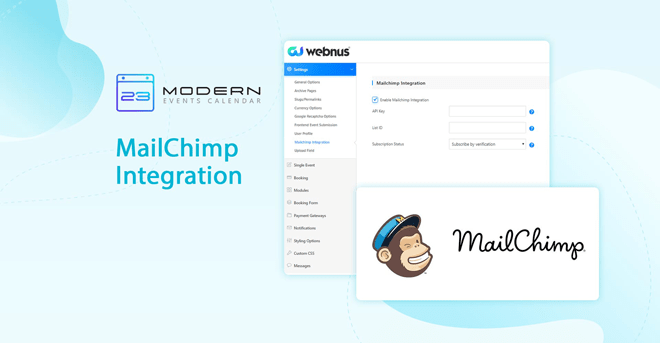 Integration
Integration features are another advantage you gain by installing this plugin. You can synchronize your data with email marketing tools such as MailChimp or other social media platforms like Facebook, Google Calendar, Meetup, etc.
Even if you currently use other WordPress event calendar products, MEC fully supports migration to let you transfer current data without losing any details.
The ground-breaking add-ons take the functionality of this plugin to a whole new level. More than ten add-ons are published for MEC to cover more advanced and necessary requirements of users.
To mention a few, Elementor Shortcode Builder and Elementor Form Builder add-ons bring you a ton of customization features to make your event calendar more appealing.
All the add-ons are available at a low-cost price that comes with a year of full support and permanent updates.
If you wanna get familiar with other addons available for Modern Events Calendar you should check this out: 17+ Modern Events Calendar Addons review 2020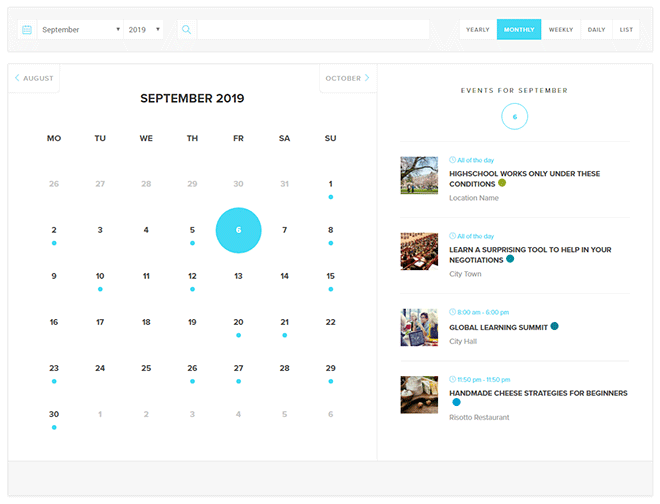 Special focus on view layouts
While other similar plugins provide limited options for different calendar views, the Webnus team has put its best foot forward in this regard and created different skins.
All the visual elements of the calendar are designed in a modern style based on the latest trends. To be more specific, it is the first WordPress event calendar product that gained fame among users for various designs and display features. The outstanding and diverse calendar views have remained a top priority for the team as they have added more options every year. These attempts have resulted in an unrivaled product on the market that is like no other.
As stated earlier, the proper presentation and display of your events is a key factor in attracting them to your plans. You can't expect to see so many participants on your big day unless you engagingly display events to them. The events you create on MEC look sharp and pleasant, and you can enjoy various views such as grid, list, carousel, countdown, monthly, yearly, and so on. Either if you wish to show events on your homepage or other parts of the website, there is a view option available that best fits your expectations. For instance, those who hold events in multiple cities and countries can showcase themselves by opting for the map view option that shows events based on the location of them. All the different skins are available in the form of shortcodes to be used most conveniently.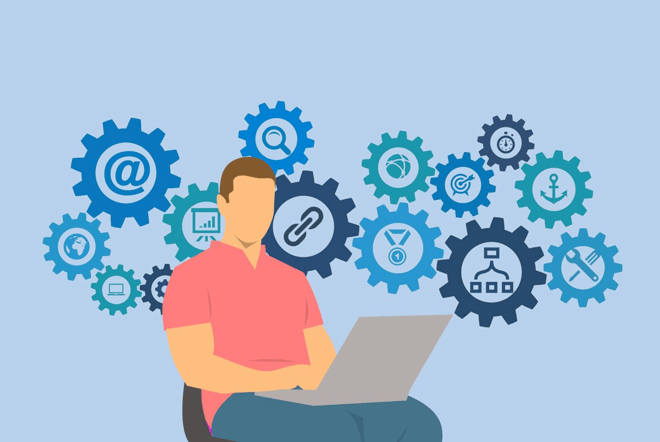 Compatibility
Moreover, the full compatibility with famous WordPress page builders like Elementor and Visual Composer lets you make different calendar views more customized. The responsive design relieves your mind from the SEO and user engagement concerns on mobile and tablet devices since all your information is displayed on them clearly as well.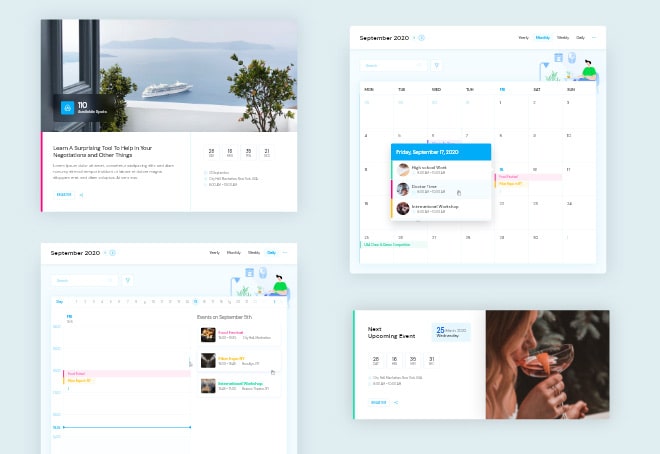 The splendid Fluent View Layouts
The great popularity of MEC for this advantage and the positive feedback of users led the team to make this competitive advantage bolder.
The Fluent View Layouts add-on is the latest add-on that professionally turns your calendar into an even more modern interface by the latest UX/UI trends. We can consider it an evolution in the web design of event calendar products.
As earlier pointed out, UX/UI designs are crucial for increasing user engagement and revenues. The Fluent View Layouts add-on follows the top, up-to-date UX/UI design standards and trends, which brings beauty and simplicity to your WordPress website.
---
Special Offer
Considering the current global COVID-19 pandemic, the Webnus team has made this product free for everyone.
So you can enjoy the eye-catching new layouts on your calendar right away. (Limited time offer)
It is compatible with other page builders such as Elementor, Divi Builder, and WPBakey, and you are allowed to make changes in widgets style and typographies.
These new views are highly desirable and practical, which attract more visitors and help you increase the attendees at your events more than ever.
For comparing the best WordPress event management tools, check this out: 10 Best WordPress Event Calendar Plugins Ultimate 2020 Guide
---
Wrapping up
Visual aspects of your online presence are as highly valued as the content you publish, and it is likely a substantial part of your online event management.
MEC plugin lets you publish fully-customized events on your site, thanks to the numerous features it entails. The Fluent View Layouts add-on, which is the latest view update of the plugin, is a whole new ball game in event calendar layouts.
By using the best WordPress calendar design you can have more attendees in the next events you have planned.
Recommended Posts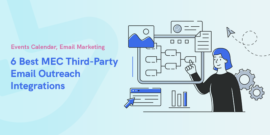 July 24, 2022