---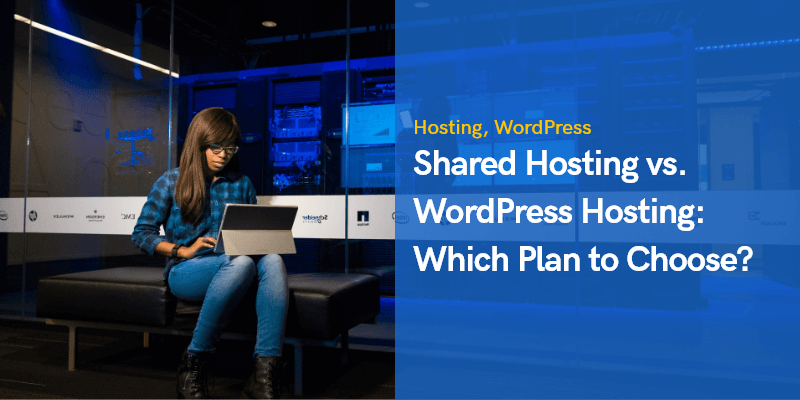 Shared Hosting vs. WordPress Hosting: Which Plan Should You Choose?
In this article, we will be trying to set the differences between Shared Hosting vs. WordPress Hosting
One of the most crucial decisions entrepreneurs make when it comes to building a website is which hosting package to go with. Web hosting comes in various forms, and it's also essential that you pick the right hosting plan that suits your requirements best.
The two most popular types of hosting people choose are shared hosting and WordPress hosting.
Upon analyzing a range of different options, many of us find ourselves lost in hesitation and the unknown in making a final choice: shared vs. managed WordPress hosting. This article will walk you through the two primary hosting alternatives and discuss how to determine which one is the most suitable option for your business.
A Web Hosting Package
Essentially, a web hosting package is a service that allows you to acquire server space for your website. This is the process of getting your website on the Internet and allowing people to access it. There are various hosting plans to choose from.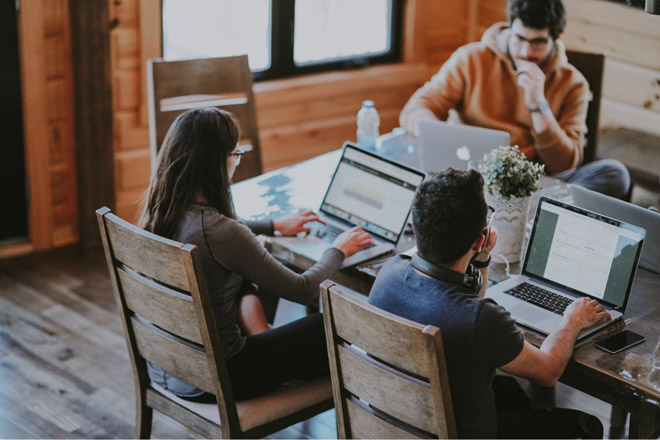 What Is Shared Hosting and How Does It Work?
Shared hosting is a type of web data storage in which your website uses the facilities of a particular web server along with several other websites.
Smaller websites and blogs prefer shared hosting, which is one of the most popular forms of joint storage. A shared server is perhaps the most cost-effective, user-friendly option.
It's worth noting that there also exists the option of a shared VPS. It is important to distinguish between this and shared hosting. You share space on a broader server with a VPS account, but you have exclusive features for your account which are not hindered by other users.
The Advantages of Shared Hosting
There are a number of benefits to using a shared data storage system, not just when it comes to pricing but also in terms of capability. Most shared hosting services provide unlimited storage capacity, so no matter how extensive your website is, a shared aggregation system can accommodate it.
   Cost: One of the major benefits of choosing a shared hosting provider is that it is less expensive, with plans starting at $2.75 a month.
   cPanel: Most businesses offer cPanel, which makes managing your website, names, email accounts, and other things a breeze.
   Email Accounts: You'll receive a free professional email address. It is a promising opportunity for a business to set up a company email address like [email protected] for free.
The Downside of Shared Hosting
   Slower Response Time: Your site might not respond well due to sluggish server responsiveness compared to a managed WordPress host.
   Downtime: Many shared hosting firms may have recurring downtime.
   Not Recommended for High-Traffic Websites: Shared hosting best suits startups, small enterprises, personal websites, and anyone who doesn't experience major influxes of visitors.
Who Is Shared Hosting Suited for?
If you're just getting started with developing your website, plan on having a simple website, and would like to keep prices low, shared hosting could be a wonderful option.
On the other hand, a shared web hosting package won't cut it if your website is going to be deep and varied or if you anticipate a lot of traffic right away.
A shared web storage system is a good alternative for small startup websites since it has a lower entry threshold than pricier options. It gives you all the essentials without the extras, allowing anyone reluctant to build a website due to financial constraints to do so.
What Is Managed WordPress Hosting and How Does It Work?
Managed WordPress hosting is a service package that offers your WordPress site the optimal, most sophisticated features. It's designed to host websites that use the WordPress content management system (CMS). It's also well-known for its speed, dependability, and enhanced security.
Server aggregator firms handle backups, security audits, and other hosting-related issues. Besides that, they also offer excellent customer service and strive to resolve issues quickly.
Essentially, a managed host allows you to focus on your business, taking all the technical details off your shoulders. However, it is essential to understand that these functions are more expensive than shared hosting.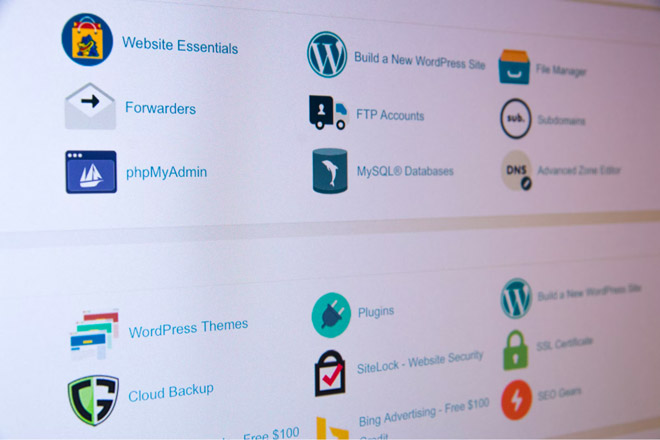 The Advantages of WordPress Hosting
WordPress hosting takes any website to a whole new level of efficiency. Seeing as it solely hosts WordPress websites, the server can be configured to support extensive server caching. This allows your website to function at its full potential.
The following are some of the advantages that come with it:
   Regular Backups: Managed hosts backup your website and database on a daily basis, ensuring that the contents of your website are always protected. They also give you the special option of restoring their client's site if necessary.
   Speed: Every server component has been modified to accommodate WordPress's configuration, resulting in fast loading times. This kind of hosting can reduce the page load time and latency by up to a second.
   Security: This storage system incorporates security methods that address security flaws unique to WordPress. You can rely on the experts operating a managed WordPress hosting package to quickly and effectively tackle any arising WordPress security concerns. In the unlikely scenario that you are hacked, you will have access to a support team that is familiar with WordPress-specific threats and how to fix them.
   Essential Updates: The core WordPress updates are handled for you, allowing you to keep your website protected. Some providers even go above and beyond by automatically upgrading clients' themes and plugins.
   Support: Managed WordPress hosts provide their customers with excellent support. The specialist team is WordPress-savvy and contacting them is easy and convenient in the event you experience any issues.
   Improved Uptime: Thanks to seamless synchronization with your server and a content management system (CMS) and automated upgrades that ensure your website is operating on the most up-to-date versions of WordPress, your website will become more accessible to your visitors.
The Downside of WordPress Hosting
   Price: When contrasted to shared storage, one of the greatest downsides is that going with a managed WordPress hosting provider comes at a higher cost.
   Restrictions on Certain Add-ons: These providers focus on optimizing your WordPress site's speed. In other words, they won't let you use any plugins that may cause the website to slow down.
   Only WordPress-Based Websites Are Permitted:Managed hosting firms allow you to create WordPress sites on their servers, but shared hosting gives you the ability to operate whatever type of website you want, such as one with plain HTML pages.
Who Is Best Suited for WordPress Hosting?
WordPress hosting is the best option for anyone who owns a WordPress blog and has a need for:
   Improved security and simpler upgrades requiring less effort and proficiency on your part: Managed WordPress hosting implies that a team will handle everything for you, thereby freeing up your time and focus.
   More personalization alternatives: More experienced WordPress programmers can improve the content management system's capabilities and get more out of it, seeing as a WordPress hosting service is specifically designed for a CMS.
Note that various packages and providers will offer various sorts of WordPress hosting packages in assessing your WordPress hosting features. If your company is small, look into shared or cloud WordPress hosting to avoid spending more money than necessary.
Shared Hosting vs. WordPress Hosting: What's Your Best Option?
The first stage in deciding whether to go with a shared hosting plan or a WordPress hosting plan is to determine which form of storage system the WordPress plan provides. This will be crucial in making the best selection possible. In terms of space or connectivity, a shared WordPress hosting package will be the same as a regular shared plan, and the only difference will be the features included.
Examine the list of features the plan you're considering includes and decide whether they're worth the extra money.
The equation shifts when other kinds of WordPress hosting, such as VPS, dedicated, and cloud WordPress hosting, are compared to shared hosting WordPress features, which are in great demand.
In light of rapid expansion, purchasing one of these packages will provide additional server space, quicker response times, and improved protection.
You'll also gain scalability with cloud WordPress hosting, which means it'll be easier to expand and account for more people on certain days over others while only paying for what you need.
Tips to Consider Before Choosing a Package
Consider the following questions to help you determine what makes the most sense for you:
Is your website powered by WordPress?
If not, the decision will be clear.
How big is my budget?
Shared hosting is less expensive. If a shared package meets your requirements and low cost is important to you, that could be the deciding factor.
However, the WordPress website operating system is fairly reasonable, so it may be worthwhile if the functionalities sound appealing enough to justify paying a little more each month.
In terms of security, how conscious am I of all the risks?
WordPress hosting offers far better security for WordPress sites than non-WordPress shared hosting solutions. However, switching to a VPS or dedicated server improves security as well.
Am I adept at keeping up with the latest updates?
WordPress is updated on a regular basis. The latest versions are also the safest, and they frequently offer important new functions. Allowing someone else to stay on top of the updates may be the wise move if you're the sort of person who ignores update reminders.
What kind of traffic might I expect?
A shared package will most likely suffice if the business is starting from scratch with its website community. If you have a high-traffic website or reason to presume your site would get a lot of traffic right away, you may quickly exhaust the capacity that your shared plan provides.
You'll need a web server package that can manage more traffic in that situation.
Examples of Some of the Best WordPress Hosting Providers
Here's a list of some of the best WordPress hosting:
EasyWP
EasyWP managed WordPress hosting service is well-known for providing the fastest, most affordable hosting service around. EasyWP offers more than just low-cost WordPress hosting.
Your WordPress website will be maintained by our optimized cloud technology, allowing you to "set it and forget it." This one-of-a-kind infrastructure is built to allow your website to go online and grow without a hitch.
EasyWP plans come with free CDN, free positive SSL, one-click backup, SFTP files access, and more.
WP Engine
WP Engine is a well-known managed WordPress hosting service. It is well-known for providing a quick, dependable, and secure service.
Each of their packages includes features, such as a free CDN, daily automated backups, free Let's Encrypt SSL, automated caching, and a one-click setup software (a method to evaluate modifications to your website in the production settings).
Examples of Shared Hosting Providers
Bluehost
Bluehost is a well-known shared hosting service that is ideal for smaller enterprises, personal websites, as well as bloggers. It's among the handful of joint data storage providers that WordPress.org recommends.
Unlike many other hosting companies, Bluehost provides a free URL with all of their packages over the first year.
Namecheap Shared Hosting
Namecheap is one of the most well-known shared hosting companies on the market. Like Bluehost, it's endorsed by WordPress.org as well. Because Namecheap uses cutting-edge technology and the most magnificent data centers, you could expect your website to load easily and securely.
Conclusion
One of the most crucial factors to keep in mind in building a new website is your hosting package, whether it is standard shared hosting or a WordPress-specific package.
Small websites, including blogs, prefer shared hosting, considering that it is a cost-effective alternative.
Managed WordPress hosting, on the other end, is ideal for individuals who want a well-optimized, protected website and have extra money to invest in it.
Recommended Posts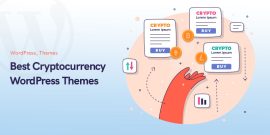 May 29, 2023