---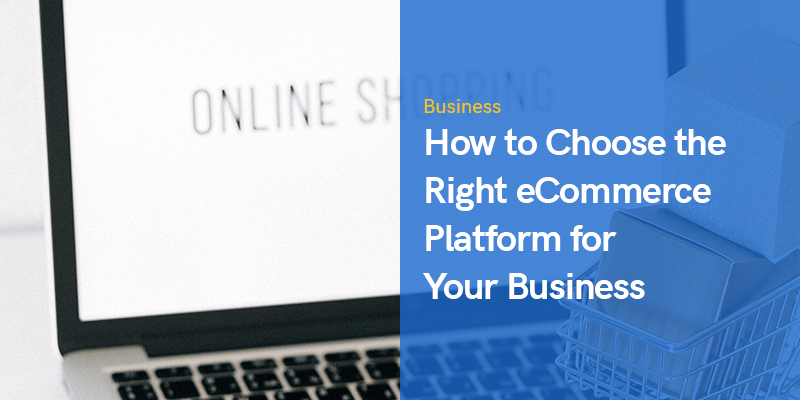 How to Choose the Right eCommerce Platform for Your Business in 2023
Choosing to open up your own online store is a dream come true for many business owners. However, it isn't as easy as many people believe it to be. There are so many factors to consider before you can actually get started.
Still, selling products online is, indeed, a profitable venture. As a matter of fact, global retail eCommerce sales have reached $4.28 trillion in 2020 and experts estimate that global sales will reach $5.4 trillion by 2022.
That's why it's important to do everything right and take the time to consider your options. In other words, you can't simply start selling things on your website. What you'll need is either a custom-developed eCommerce platform or a premade solution.
Both choices are viable but it comes down to what you need and what you can afford. After all, you want the best results that suit your budget the most.
With that in mind, here are a few things to consider when choosing the right eCommerce platform for your business.
Cloud-based eCommerce Platforms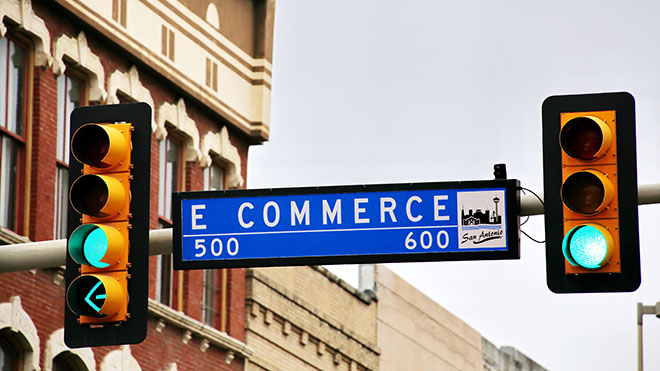 Premade eCommerce solutions work based on the SaaS (Software as a Service) model. They are previously built platforms you can implement on your website with relative ease.
These platforms are priced based on a subscription model, which means you'll have a fixed monthly or yearly fee for using their services and software.
Some of the most popular cloud-based eCommerce platforms are Shopify, Magento, BigCommerce, and so on. Most business owners choose these platforms because they have a lot of advantages to offer. Here are a few examples:
Fixed costs and no capital expenditure.
You can set everything yourself without having to be tech-savvy.
No need to hire professional developers.
Exceptional tech and customer support.
Improved security features.
Well-optimized servers for handling increased traffic.
However, cloud-based platforms are not without their limitations, which is also something that needs to be considered before you make your decision. Here are a few disadvantages of using cloud-based eCommerce platforms.
Lack of customization or personalization features for your online store.
Scaling options may be problematic.
Platform owners can decide to remove a feature, which means you won't be able to use it anymore.
​Self-hosted eCommerce Platforms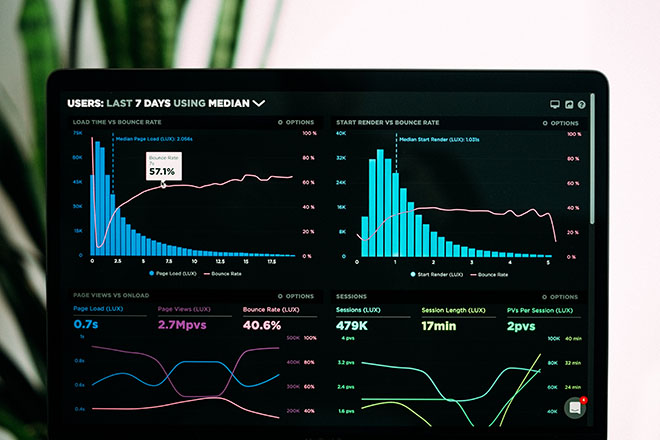 The other option is to create your own platform from scratch. This is a major endeavor that requires a lot of time, effort and resources. As you might imagine, this can turn into a major undertaking for any business owner.
The costs of development alone can have a significant impact on your budget. Even if you use open-source solutions, such as the WooCommerce plug-in for WordPress, you'd still need to do a lot of things yourself.
As a result, you'll have complete control over your eCommerce platform and the flexibility to do with it as you see fit. The main advantage is that you'll have a fully customized and personalized online store with the ability to scale accordingly as your business grows.
Still, it's a long way to go and there'll be plenty of obstacles to overcome if you choose to make your own platform. Here are a few things you'll need to focus on.
Finding a suitable hosting provider with optimized servers.
Hiring a developer to create and design your website if you don't know how.
Further negotiating with a developer to maintain and update your store regularly.
Create custom features and plug-ins.
Ensure website security on your own, such as procuring a TLS/SSL certificate, for instance.
Comply with industry and security standards.
Procure payment and personal information processing solutions.
What to look for in an eCommerce platform?
If you decide to choose a premade solution, there are still many factors to consider, including the specific ecommerce platform requirements that will determine the best fit for your business. You must take your own business goals into consideration, as well as consider the needs of your potential customers.
The most important thing is not to rush your decision. Instead, take the time to research what each platform has to offer so that you can assess the situation accordingly.
In the end, you'll be able to decide whether a cloud-based platform or a self-hosted one is a better choice for your business. Now, here are a few things to keep an eye out for when researching potential platforms.
​Mobile-friendliness
The platform you choose should be properly optimized for mobile. As you may already know, mobile traffic is predominant these days and most online consumers use mobile devices to both browse online stores and make purchases.
Moreover, many Internet marketing experts suggest that mobile-friendly websites rank better on search engines like Google, especially since Google released their mobile-first indexing.
Last but not least, make sure that the eCommerce platform supports seamless navigation and mobile commerce solutions for mobile users. After all, you want to ensure mobile users are provided with as much convenience as possible at your online store.
If the platform isn't mobile-friendly, then it might not be the right solution for your business. After all, most of the online shoppers are, in fact, mobile shoppers. If mobile consumers cannot access or purchase your products using their mobile devices, they'll simply bounce off.
Platform Scalability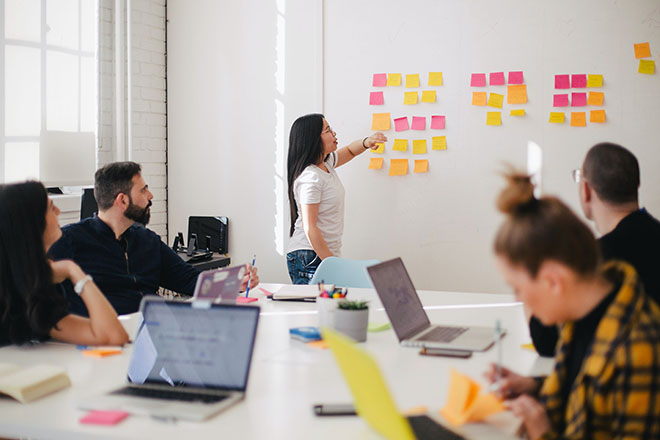 Every online store eventually grows and it's ready to elevate to the new level of doing business. This may mean anything from market penetration to entering new niche markets. In that case, your online store will need to support additional products and handle additional traffic generated by the expanded consumer base.
You need to ensure that your eCommerce platform is able to scale accordingly with your business. As mentioned before, this can be problematic if the platform itself doesn't support such features.
You can easily assess the situation by researching whether or not the platform itself supports features, such as CDN (Content Delivery Network), CRM (Customer Relationship Management) software integration and so on.
If the platform is able to scale alongside your store, chances are you choose the right solution for your eCommerce business such as Brown tape e-commerce management systems.
​SEO-friendliness
Another thing that's important to check out is whether or not the platform is SEO-friendly. You want your store to be as visible as possible online so that your target audience can easily find and access your store.
Moreover, you want to create exposure and build brand awareness for your store. You cannot do that if the platform isn't SEO-friendly, especially if it doesn't provide you with options to optimize your store yourself.
Many cloud-based platforms have some basic SEO features offered by default, but it doesn't hurt to check out just how SEO-friendly the platform really is. Here are some of the things you should focus on.
Updates for title tags and Meta descriptions.
Custom domain name.
Access to your XML sitemap.
Possible integration with Google tools, such as Google Search Console, Google Analytics etc.
Access to the platform's robots.txt file
Ability to add captions and descriptions to images.
Pricing and Payment Options
Of course, the logical thing to look out for is the pricing plans and payment options. As mentioned before, cloud-based eCommerce platforms are based on a subscription model, which means the costs are pretty much fixed.
However, it's very important to check if there are any hidden fees and costs that the platform owners failed to mention. You'll have to read the fine print to find if there are any such fees. Moreover, the availability of various payment methods is also a crucial factor to consider.
The platform should offer multiple options, such as PayPal, credit or debit cards, bank transfers and so on. This is important for both how you'll pay for their services and how customers will pay for your products.
If the platform doesn't support multiple payment options, you might want to reconsider your decision. The main reason is that consumers prefer the convenience of having multiple choices so they may abandon their carts if your platform doesn't support their preferred payment options.
Compare and Test
The fact of the matter is that you cannot easily decide which platform is the best choice for your business. Fortunately, almost every cloud-based eCommerce platform provides options for their potential clients to request a demo of a free trial.
That way you can test and compare different platforms before you are ready to make the decision that will transform your website into an online store. You can compare the features, pricing, usability and functionality of every platform accordingly.
If none of the platforms meet your criteria, you can always build your own platform, provided you have the necessary resources to do so.
Conclusion
Setting up an eCommerce store for your business can be a challenging task. This is especially true when you have to choose the right platform for your business.
There are many options for you to choose from, which is why it's important to research them all well. That way you'll be able to determine which solution is ideal for your business.
Recommended Posts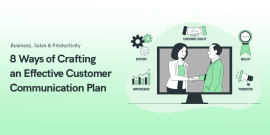 November 7, 2023