---
Updated: March 8, 2023
No Comments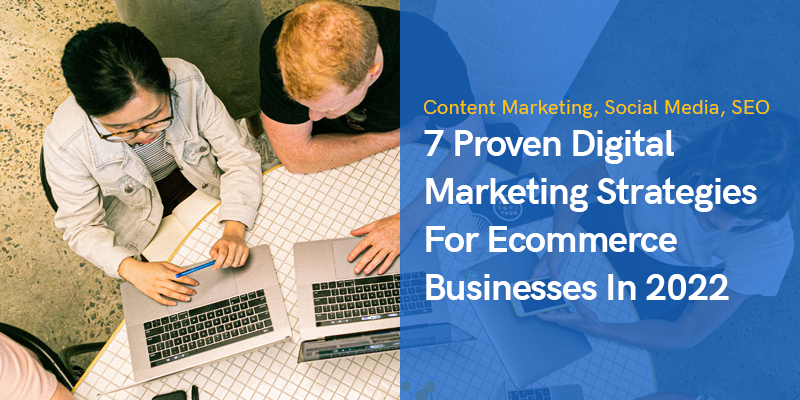 7 Proven Digital Marketing Strategies For Ecommerce Businesses In 2023
Ecommerce sales are expected to cross 5 trillion by the end of 2021.
The online retail industry is growing, and with the right digital marketing strategies, you can be on the bandwagon to success.
Do you know what separates a successful eCommerce business from those who struggle and give?
A strong.
Well Designed.
Effective eCommerce Marketing Strategy.
Whether you are a new business or a business that enjoys a healthy customer base, to sustain yourself in the market, you must keep changing your marketing strategy according to the changing trends.
You must understand that the eCommerce industry is not only large and competitive but also keeps changing continuously.
Those who stay with trends make it to the top!
If your business has survived the first year of the post-pandemic and now wants to focus on growth and development, you must start prioritizing digital marketing. Get a quote from Digitrio marketing agency to know more about digital marketing.
What Is Digital Marketing?
Like any other type of marketing, Digital marketing is a way to connect with potential customers and influence them to buy your product and services.
The difference between Traditional Marketing and digital marketing is that traditional marketing is all about banners and the old marketing strategies. However, Digital marketing is more about using the internet and using online instruments to market products and services.
These includes:
Social media posts.
Content marketing.
Video content.
Social advertisements.
Search engine marketing.
Search engine optimizations.
Today, companies use digital marketing instead of going with the traditional marketing method. This is because digital marketing is measurable and cost-effective.
If you're seeking to propel your business into hyper-growth, Kurve presents itself as an exceptional partner to entrust with your ambitions.
Digital Marketing Strategies For A Successful Ecommerce Business In 2022
Most people make digital marketing strategies based on the data of other companies, but we believe that the right digital marketing is the one that you build based on your business data.
Why?
Because a business marketing strategy needs to be a step-by-step tailor-made process, it is customized for your business.
So let's get started with the digital marketing strategies for your eCommerce business.
Website Optimization
As we are talking about eCommerce business, your website is your shop and the brand's face. Hence, you must do everything in your power to make it different from the other competitors and, at the same time, SEO optimized for better exposure.
Mobile Responsive Theme
More than 70% of mobile searches are happening from mobile phones. That means most of the audience visiting your eCommerce website uses a mobile phone. Hence, making your website mobile responsive ensures a better visitor experience.
Social Media Marketing
Social media have become one of the major platforms accommodating billions of users at any given moment. That means it can be a massive marketplace for eCommerce businesses. Going forward with your business, social media marketing can drive relevant audiences to your website.
PPC Marketing
PPC (Pay-Per-Click) is a three-fold campaign – ads, promotion, and landing pages. The ads must contain exciting offers, must be placed at the right place, and lead relevant audiences to the landing page.
PPC has become quite popular in recent years. Now that people are hardly investing in the traditional marketing campaign, they are using that investment in the PPC campaigns.
Omni-Channel Marketing
The new e-commerce trend to look out for is omnichannel marketing. Omnichannel marketing provides the customers with the best-unified shopping experience and allows them to shop from different digital platforms or devices. As IT teams will confirm, digital transformation has shifted software application development toward digital platform development.
Add Product Reviews
Finally, adding product reviews will ensure that your product gets the right exposure. The product review allows the user to decide and choose the right products among the thousands of similar products.
Reading the product review can entice the customers and give them a small product description helping them to understand it better.
An easy way to collect product reviews is by placing QR Codes on your packaging or product receipts and linking them to feedback forms. This will help speed up the review process for customers and also help you get more reviews.
Referral Marketing
Word-of-mouth is nothing new. It has been bread and butter for most eCommerce businesses out there. However, this strategy has seen significant changes in the industry in recent years. It has exponential growth in popularity and has become a pillar strategy for most eCommerce businesses.
Referral programs are an effective strategy as they encourage people to talk about their brand and refer them to their friends and family. This, in turn, helps the brands establish their authority.
Closing Thoughts!
The eventual thought on eCommerce marketing is that there is no such thing called 'Perfect Strategy'. Despite this, many strategies have proven themselves to be profitable strategies for their respective organization.
After researching the different strategies, we concluded that every strategy is different and is tailor-made to suit the company's needs. Unfortunately, that means adapting to them would not benefit other eCommerce businesses.
This is why we traced back the root of those successful strategies and found that all the strategies have evolved from hundreds of failures. This means you simply need to try different strategies to reach the perfect strategy for your eCommerce business.
Recommended Posts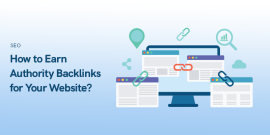 November 29, 2023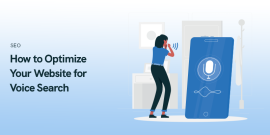 November 14, 2023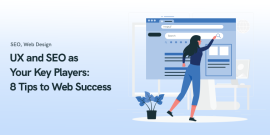 October 24, 2023