---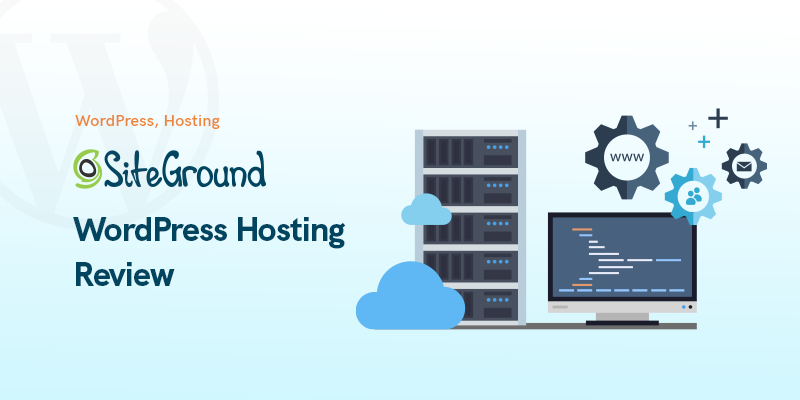 SiteGround WordPress Hosting 2023 Review
Here we're going to review SiteGround WordPress Hosting, a well-known name famous for its top-notch solutions for small and large businesses.
Picking the right hosting service is usually the first question that crosses the mind when deciding about launching a website.
From general features like loading speed to special options for e-commerce sites, various variables leave a positive or negative impact on your choice.
So it's best to go after a company that has addressed all the issues and requirements in advance.
Top hosting brands offer a decent number of service types alongside the necessary tools that enhance the overall performance of their services.
If you've set about launching your new WordPress website or look for well-grounded companies to migrate your existing site, you're in the right place.
SiteGround can offer everything you need to grow your online presence by leaps and bounds.
Read our SiteGround WordPress hosting review to find out how it suits your needs.
About SiteGround
Launched in 2004, SiteGround is an International hosting company that has built an impressive reputation globally as one of the most reliable hosting service providers.
It's now home to more than 2 million domains, offering them high-quality and fast plans for all kinds of businesses.
According to Cloudflare website their network is spread over 250 cities in 100+ countries.
To clarify, they have data centers in USA, Singapore, Australia, UK, Germany and the Netherlands and their clients can select the preferred data center upon sign up.
There is an option to migrate your website to another data center later on, but this is a paid service, as it is performed by their technicians..
They offer excellent uptime and use modern SSD disks for the highest speed available alongside with the Google's most powerful CPU.
Additionally, you can enjoy several advanced features such as Git repositories and staging that are unavailable in many other hosting companies, let's take a quick look at them:
Recommended by WordPress.org and WooCommerce
Automated daily backups and restore
Collaboration tools on all plans
Expert and fast support
Premium service through innovative technologies at a great price.
In-house built unique tools and features (e.g. SG Optimiser , the Ultrafast PHP)
Caching on all plans via the SuperCacher
Users have access to a reliable customer support team with up to 97.7% satisfaction rate as well as tons of quality tutorials to enjoy the most rewarding experience.
The main services of this company fall into four categories:
Managed WordPress hosting: This package is a shared plan explicitly optimized for WordPress. This plan has some specific features that make it the most suitable choice for websites running on the WordPress CMS.
WooCommerce hosting: Similar to the previous one, this package is also a shared plan, but it's optimized for online stores. In addition, it comes with some professional features made to boost the performance of online shops.
Shared hosting: This solution is recommended for newly launched websites with low traffic. As the name suggests, users share the resources with other websites at the same time.
Managed Cloud hosting: Cloud hosting is an improved version of shared hosting. In this plan, you use the power and capacity of multiple dedicated servers using a cloud architecture.
You might have noticed that there's no VPS service and dedicated web hosting among these items.
While their packages meet the needs of all websites, users seeking those services should look for other solutions.
However, here we're going to take a look at their WordPress solutions and the advantages they offer.
SiteGround WordPress Hosting Plans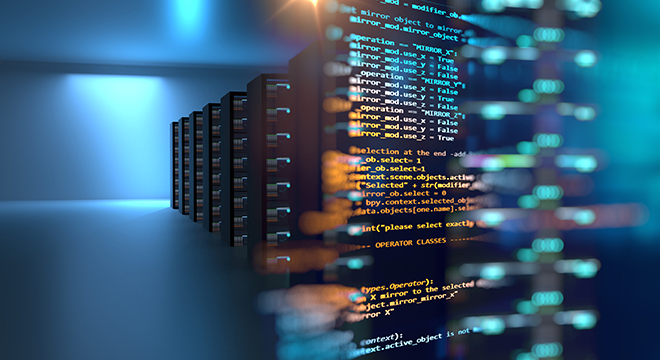 Like the other reputable hosting companies, SiteGround offers special services for WordPress coming as reliable choices for most website owners.
They have three options in this category:
StartUp: All levels of caching via the SuperCacher. An entry-level managed hosting plan ideal for users with a small or medium-sized website. It has a cache service for static and dynamic content, Collaboration tools, Free SSL, CDN, E-mail and starts from $3.99/month for one website with 10 GB of space ($14.99/month for annual renewal). It's suitable for up to 10,000 monthly visits.
GrowBig: An ideal choice for websites with a growing number of monthly visits up to 25,000. It starts from $6.69/month and gives you 20 GB of web space for unlimited websites ($24.99/month for annual renewal). You get access to the staging tool and a smart on-demand backup solution plus the Ultrafast PHP, too.
GoGeek: A professional WordPress hosting solution for larger websites. It supports up to 100,000 visits every month and gives you access to 40 GB of space. This plan has pre-installed Git repositories and lets you use white-label hosting, the Ultrafast PHP and Priority support, too.
So if you're thinking of hosting plans for more than one website, you should consider their GrowBig and GoGeek packages.
Besides, they both have the Ultrafast PHP feature (this feature actually improves site loading speed by up to 30%) that make it a perfect choice for those who need a top-performing host at a reasonable price.
Also, unlike some other hosting companies, SiteGround doesn't limit the bandwidth in their hosting solutions.
Instead, you should consider your approximate monthly visits as a reference point when deciding what plan to purchase.
One of the advantages of these WordPress hosting plans is that SiteGround hosts them on Google.
They announced this feature in 2020 and applied it to all the services users purchased after that date.
Also, they have moved their existing sites to the Google cloud platform.
Hosting WordPress websites in the cloud brings several benefits.
First, it boosts the loading time because of the easier resource management and scaling.
Plus, you'll benefit from improved uptime and have access to more data center locations that enable you to serve your visitors better.
However, using Google infrastructures doesn't mean that SiteGround has stopped the optimization practices for WordPress.
On the contrary, they're constantly improving their plan environments while leveraging the power of Google Cloud as well.
SiteGround Hosting Features
First of all, let's talk about security. SiteGround has done a really good job and put a lot of efforts on increasing the security of their hosting services like Smart WAF to protect websites from getting hacked, AI anti-bot against bruteforce attacks, 24/7 monitoring to react & prevent, redundant backup on multiple servers, WordPress security plugin and Free SSL.
To facilitate web hosting for people, SiteGround has published a dedicated migrator plugin.
Using this tool, you can move your data from other hosts to the new platform in the easiest way.
The process of using this free plugin involves a few simple steps that everyone can complete on their own.
Alternatively, if you feel like you don't have the necessary knowledge and want peace of mind that everything gets done by an expert, there's an option for you.
They offer a complete website migration service that costs you $30, by which you allow SiteGround's experts to get the job done.
WordPress Auto Update
Keeping your WordPress core and plugins updated is one of the key elements in having a secure website.
Thankfully, the SiteGround WordPress hosting services have already taken this aspect into consideration.
All it takes is to enable the automatic update feature from your hosting panel.
Moreover, you can always roll back your updates if you're unsatisfied with the changes since their hosting plans create automatic backups before any updates.
Automated Backups
The daily backups are the next highlight of these services.
Thanks to this feature, you always have access to a full backup for the last 24 hours.
Plus, if you purchase packages other than the Startup plan, you can also schedule custom backups for your site.
For example, you can always create backups before updating your installed plugins.
Staging Tool
The staging version of websites is the best way to test the new updates safely, apply code changes to see the actual results, and make whatever necessary changes you need without risking your live site going down.
However, users on the Startup plan can't have access to it.
Instead, you can create this environment from the user account area on their website.
Once you're ready with changes, the platform shows you a list of your modifications to select or deselect any items required.
This is especially useful when you don't want to overwrite any part of your live website except the settings.
Custom Caching Plugin
If you've ever looked for ways to improve your website's loading speed, you've probably heard about the necessity of caching.
Similar to the migration solution, SiteGround also has a dedicated plugin for WordPress caching.
Once you install the plugin, you can control your website's caching within your WordPress dashboard through a straightforward interface.
It provides you with controls over how caching applies to your site, and you can enable plenty of additional features, too.
To mention a few, you can use lazy loading for your images and minify the HTML and JavaScript files to optimize the website's frontend.
Furthermore, if you purchase GoGeek or GrowBig plans, you'll be able to use the Ultrafast PHP.
Enjoyable User Experience
The StartUp, GoGeek & GrowBig plans of SiteGround are managed hosting services and allow you to build a WordPress site most efficiently.
You can even choose to have WordPress installed in advance when purchasing your plan.
Other than that, there's a WordPress Starter plugin that takes you through the steps of setting up the website when you launch a new one.
It helps you choose a theme, enable practical features such as eCommerce, and install plugins like Jetpack suite and Yoast SEO.
But that's not all!
WordPress website owners who use the plans of SiteGround will see a custom dashboard in their admin panel.
It helps you access useful sections and settings without clicking on different parts of your site.
The combination of these tools together brings users a unique experience different from other hosting service providers.
Plus, unlike many other hosting companies, SiteGround doesn't offer any plugin restrictions.
So you won't ever see a list of disallowed items that might restrict you from reaching your goals.
The company guarantees network uptime of 99.9% on all WordPress hosting services, and they regularly monitor their services for any potential issues.
Free CDN Service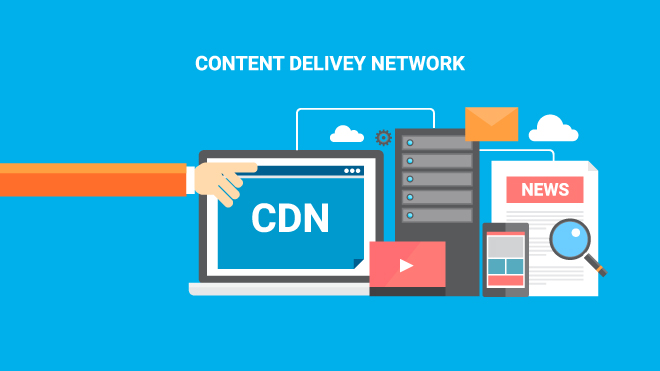 Content Delivery Networks, aka CDNs, are practical solutions to boost the website's speed.
You can activate this integration with Cloudflare from your account area and gain control over its different aspects.
You can upgrade to the paid version of Cloudflare or use your own choice of CDN if needed.
This will come in extremely handy, especially if you have visitors from different parts of the world.
Easy Website File Management
Every website owner needs to have easy access to the files that make up their website to control the content and settings.
No matter if you like to use your preferred FTP client or SiteGround's custom file manager, you'll have a smooth experience.
Previously, the SiteGround users had access to cPanel for managing their site.
But it's now replaced with an easier-to-use format available in the account area.
This innovative environment makes it much easier for you to use the same features like cPanel while enhancing the process for those running more than one website.
SiteGround Customer Service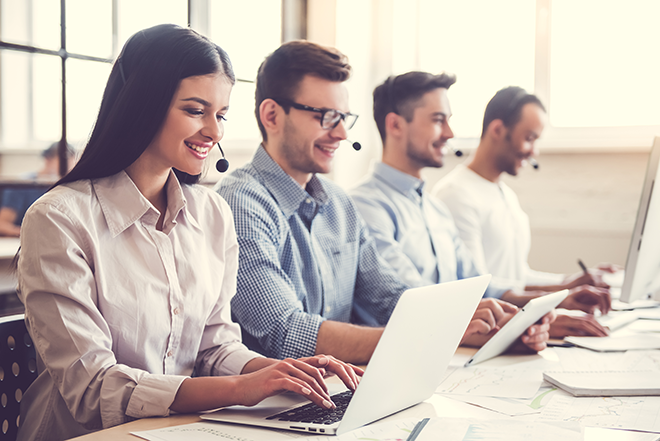 The brand puts great focus on customer service.
From the abundance of knowledgebase articles to the availability of 24/7 phone support, live chat, and ticketing system, SiteGround has proved to be a reliable name for the potential problems every website owner might face.
The plans come with a 30-day money-back guarantee to let you ask for refunds if their services don't satisfy you.
The customer support team is very attentive and will process your request in the shortest time possible.
Wrapping it Up
SiteGround WordPress hosting is a fast and reliable option in the market, perfect for all expectations and budgets. That's why it's often rated as one of the best web hosts out there.
All of their packages run on SSD storage and include many useful features to simplify the installation and use process.
Additionally, the user-friendliness of the website hosting experience adds to its advantages for beginner users to prioritize it over its rivals.
Although the services are in the price range of medium to high, the robust features and the professional support team put this brand on top of the list of hosting solutions for many people.
Actually, many experts compare SiteGround favorably with some other expensive hosting companies around the world.
Overall, it's one of the best recommendations for your WordPress website, whether it's new or with a lot of monthly visits.
Recommended Posts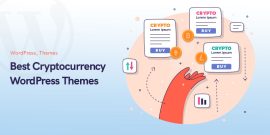 May 29, 2023