---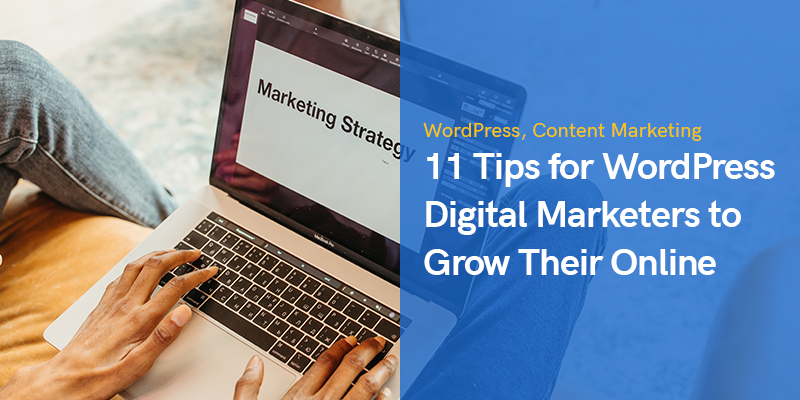 11 Tips for WordPress Digital Marketers to Grow Their Online Brand
Although, even if you don't have one, that is okay. At least at some point, there is a great chance you did visit a WordPress website.
Over 30% of all the websites on the internet use WordPress. It is one of the biggest website builders globally and is, without a doubt, a very powerful marketing tool to use.
Furthermore, we will show you the top eleven tips WordPress digital marketers like you, can use to grow their online brands.
11 WordPress Marketing Tips to Grow Your Online Brand
Optimize Site Images
Unless you want your visitors to never come back to your site, you have to optimize your site's images. This is for the good of the website loading speed. Google will rank sites based on their loading speeds, so you will be nowhere in the rankings if you don't optimize your images.
You would be surprised that 88% of visitors want to leave after witnessing an awful experience during interaction with a website. Many of the times, this accounts for a slow website.
Especially if you have lots of images on your site, you will want to pay close attention to optimizing them, or else you will stagger in traffic and have a website that takes forever to load.
Scan Your Site for Any Broken Links
If you ignore your broken links, Google will not. Whenever Google is ranking sites, it also considers broken links. This will do nothing except harm your SEO and derank your site. If you want to fix this issue, then fix these links or delete them completely.
Try using plugins like Broken link checker that WordPress itself sponsors. The plugin will check for all broken links and notify you. Additionally, the best part of this plugin is that you can edit and remove these links from the dashboard itself. This saves you a tremendous amount of time and protects you from getting deranked by Google.
Create Visual Content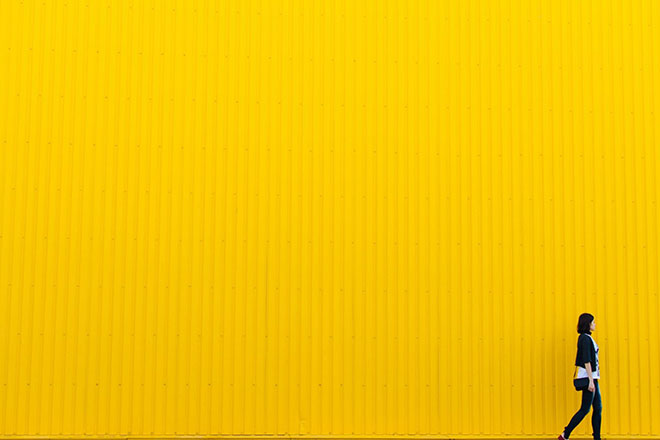 When we say visual content, we are talking about infographics, videos, images, and any other visual element covering your content marketing. 49% of marketers are using visual content on their websites. You can use visual content to increase website traffic, conversions, raise brand awareness, and even increase engagement.
When you include videos, don't disregard using transcription services to convert your audio to text for everyone to understand.
Use Mobile-Optimized WordPress Themes

Google pays great attention to mobile-friendly web pages and deranks those who aren't doing an excellent job in it. This includes WordPress themes too. Keeping in mind that there are about 5.3 billion mobile users worldwide; mobiles are more widely used than desktops.
To do this, you can search for WordPress themes that are mobile-friendly, but keep in mind that not every theme is fully optimized, so you want to pay close attention and ask providers about this.
Make Sure Your Website Content Is SEO Optimized
Content is created in order to educate readers, provide value to them, and make them want to come back for more in the long term. SEO optimization in content is vital to get higher traffic over time and keep Google rankings high.
Any type of content you create, whether a blog, video, or website content, should be optimized for SEO. If you fail to optimize your SEO properly, you will struggle to reach a larger audience over time.
You can consider finding the right keywords for your SEO optimization by using popular plugins. WordPress itself accepts all of these plugins, and YOAST is a very popular one. Additionally, here are some other plugins you can consider using:
Provide a Demo or Trial for Your Product/Service
A product demo or free trial will allow your visitors to get a taste of what your business is all about. Product demos or free trials are a great way of letting your customer experience how it feels to use your product or service. This way, customers can find out if it fits their requirements, analyze the product, and compare it to other ones.
You can create product or service demos with the following plugins:
Consider adding a popup on your landing page that encourages visitors to sign up for your trial. Although, always be careful what kind of popups you add, you don't want to add those "spammy" ones that annoy visitors and make them leave!
You can consider using PopUps with WordPress with the following sites:
Use A/B Testing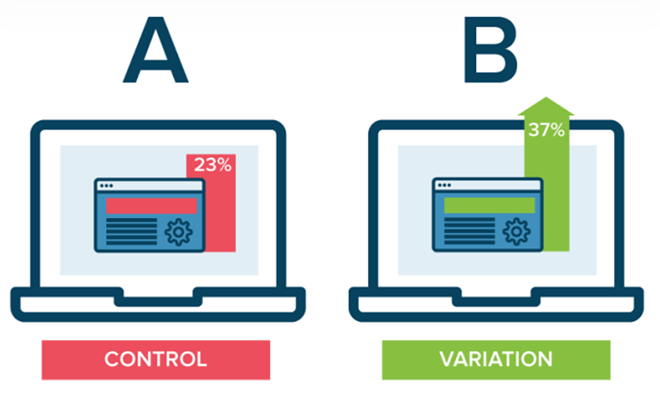 A/B testing can be helpful whenever your analytics are giving insight into your website's bounce rate and traffic. A/B testing won't be beneficial whenever these insights aren't accurate or provide the required information.
Many will avoid using A/B testing because of this main issue, although, you can use a plugin to solve this issue. Download the Nelio AB testing plugin that allows you to avoid waste time by manually doing everything on your own.
The plugin includes heat mapping, whereas most other plugins won't have this. It can give you insight into what needs to improve on your website.
Additionally, you can consider using A/B testing for your blog titles. Use the Title Experiments plugin to check alternative titles and which one is the best fit for your site.
The plugin will tell you which title is more suitable for helping you increase your click-through rates the most.
Use CTAs On Your Website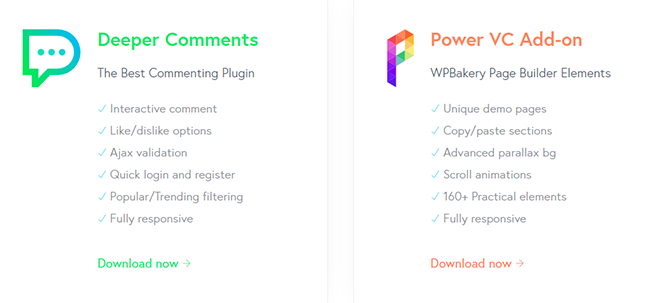 CTA's (call-to-action) is a vital part to include on your WordPress website. This may consist of a sign-up, subscribing to something, a link, and much more. CTA's, in other words, are calling your visitors to act and show them how they could get to your product or service.
Hubspot claims that when you make CTA's more personalized, it increases conversions by 202%. Try using CTA buttons such as "start now," "Let's have a chat," "sign up here," "start your trial now," and much more you can think of.
Don't overload users with CTA's, you don't want them to get confused and just quit on you. If your landing page is long, then don't include more than two to three CTA's.
You can create CTA's by using popular WordPress plugins such as:
Enable Guest Posting
Guest posting is when guest bloggers write blogs for other websites. This is a good way of saving time and increasing rankings within your website. Here are the following benefits you get with guest posting:
Increases website traffic
It helps build brand awareness
Builds backlinks within your website
Increases your rankings on Google (SEO)
Guest posting services is beneficial for the guest bloggers and the website hosting the blog content.
Enable Comments
Comments are an excellent way of checking direct feedback from your readers. WordPress displays approved comments right under your content and builds a community when allowing you to take control of the comments on your website.
WordPress has some essential plugins which allow comments on your website. If you want to enable comments, then Deeper Comments is a great option to consider. Even if you're going to clean out all of the spam that builds up through comments, you can use Akismet.
Use Google Analytics on Your WordPress Site
Google Analytics is a good idea to integrate when it comes to understanding consumer behavior and the overall monthly performance of your site. It allows you to monitor website traffic, user interactions, conversions, revenue, and much more. Without a doubt, it'll help you re-consider if you need to improve in a specific field or not.
Wrapping It up
That's about it for this article. Hopefully, all these tips have presented you with new methods you can use to enhance the quality of your WordPress website. Doing everything manually may be difficult at times, but that is why the WordPress plugins are there to save your time.
Don't forget to pay attention and research each tip carefully to see what better fits your marketing strategy. Ensure to constantly check if your WordPress plugins' updated stats before you begin with configuration.
Now, you have the necessary knowledge of what you need to do to skyrocket your site's quality. What is left to do? For you to start taking action and put these steps into practice. Otherwise, you are on the path to a well-optimized WordPress site, so good luck!
Recommended Posts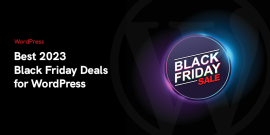 November 13, 2023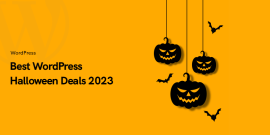 October 23, 2023