---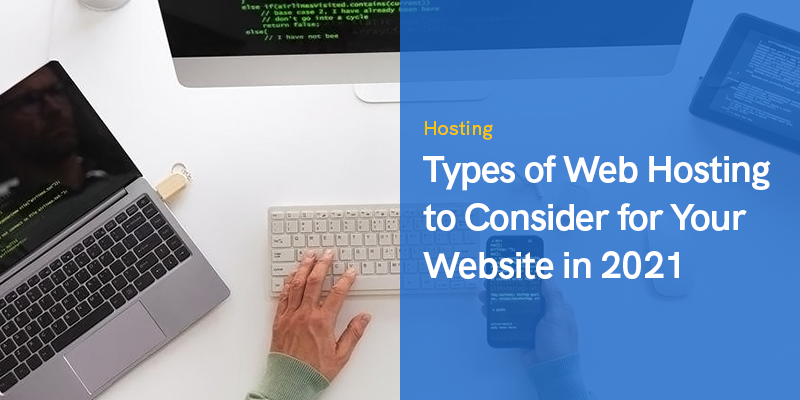 Types of Web Hosting to Consider for Your Website in 2023
Whether you have an existing site needing a hosting change or if you're starting one fresh, it's important to be aware of the differences among, as well as the benefits and concerns associated with web hosting and its types.
There are multiple options available for your site to be published through.
The information available about each of those options as well as trying to weigh out which one is best for your needs can become confusing and therefore also quickly overwhelming.
Then there's which two can quickly become overwhelming.
To help reduce the stress such confusion can result in, here are two types of web hosting to consider for your weBsite in 2021:
Shared Server hosting
Verified Private server hosting
Understanding Hosting Options
To get a better understanding of what web hosting is and what purpose it serves, imagine that the entire Internet is a metropolis like New York City or Hong Kong.
Hosting servers would be considered something like parking lots, driveways to homes or parking garage decks.
They provide a place for your website to be published under your chosen domain name.
In this example each domain name, each website is represented by a vehicle, say a car, truck or motorcycle.
Web hosting providers obtain servers, like the parking deck.
Each level of that deck is represented by one of the aforementioned hosting types.
Each domain is parked in a space on the web.
Therefore, the type of hosting you decide to park your website with will determine several aspects of maintaining a website.
Some of these aspects include:
Storage Space
Subdomains
Email Hosting
Uptime
Speed
Cost
Shared Server Hosting
Shared Hosting plans are the most popular, primarily because they're the least expensive.
These plans are ideal for websites that have lower visitor traffic, such as artists' portfolios, local non-profits, freelancers or eCommerce web design specialists.
However these plans have significant disadvantages to them.
First is that websites hosted on shared hosting plans literally share a server with an undetermined number of other sites.
This limits each site's allotted use of important resources like storage space and upload speed.
Additionally, site owners have no administrative control on the server's configuration.
This is irrelevant to first time site owners, but can be very inconvenient for those who manage a number of websites.
Both start up cost and upkeep expenses for shares are easily affordable and still allows the domain owner the ability to implement several useful features onto their websites.
Common examples of these features include:
1-Click Installations
Calendars
Maps
Social Media Integration
Blogs
Photo Galleries
And many more.
VPS Hosting
Verified Private Server hosting plans operate along like the shared hosting plans mentioned above.
However, while a VPS hosted site is still parked on the same server as a number pof others, it has an exclusive reserve of the available resources.
These plans are a little more expensive but have more accessibility for users to their files and statistics.
They alInvestors and stock traders are encouraged to get Forex VPS hosting for uninterrupted trading.
VPS hosting also has an option unavailable on most shared hosting plans.
This option, Managed Hosting means that all the necessary maintenance to upkeep a website is managed and performed by the server's host.
Self-managed hosting, on the other hand, requires the domain owner or manager to be responsible for this maintenance.
Recommended Posts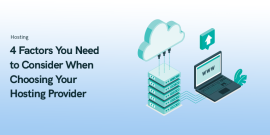 November 27, 2023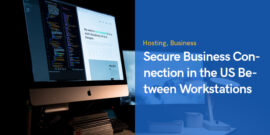 September 21, 2022