---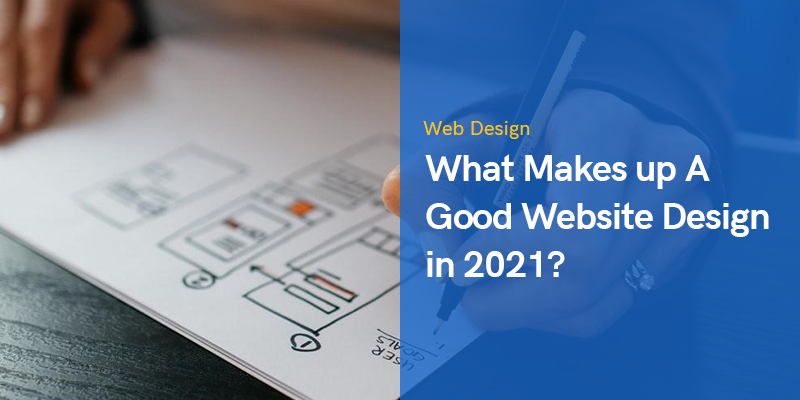 What Makes up A Good Website Design in 2023?
Wondering what 2022 has in store for web design? Here are the best practices of web design for 2022.
Today, almost everyone can get a website online within minutes with minimum knowledge and coding skills. Yet, just because it can be done fast, it doesn't mean that it is also always done right, especially when it comes to how much time is spent to create the right design that will best help your business with its goals.
When creating a website for your business, web design is a part that you should be spending a lot of time, effort, and resources to get it done right from the first time. That's because website design is a crucial element of a company's branding strategy.
That's because website design is a crucial element of a company's branding strategy. Companies like Web Integrations can be a good option to build a business website.
Think about it: your website is the virtual image of your company. This means that it should be representative of your business values, and it should leave customers that interact with it with a good impression of your brand. In fact, data backs this up, showing that 94% of first impressions of a company's audience relate to the website's design.
What Makes up A Good Website Design
Now, you may imagine that an outdated design that takes forever to respond, it's not user-friendly, or doesn't even load properly on mobile devices won't make your visitors get an excellent idea about your business. For this reason, it's essential to be aware of the best practices the web design company you work with should implement to design you a great website in the following year.
Make It Dark
Dark mode started as a design trend and quickly turned into a good practice that every business should use on their website. In 2022, dark mode will instead be a necessity, and will keep growing in popularity.
Huge brands like Apple, Hublot, and even Google already use dark mode on their platforms, and many others are testing this feature. The thing with the dark mode is that it is a lot easier on the eyes, emitting less blue light and reducing battery life. All these are benefits that users want to have when surfing websites, especially when they do it from their mobile devices.
However, when implementing the dark mode feature on your website, make sure to pay attention to these things:
The dark mode should be clear and legible enough
It should have a harmonious colour palette that suits your brand
The contrast should be just right
The transition from light to dark mode should be easy and seamless
Minimalist and Clean Design
Minimalist designs have become the norm lately. That's because they are easily scannable and clear, making the content digestible. Simplicity will define websites in 2022 as well.
Clean and minimalist designs with a lot of white space makes sure that you don't overload your visitors with an explosion of colours, images, and copy. Studies show that today's internet users' attention span is 8 seconds. This means that if you load your web design with too many elements, making it difficult for your visitors to find what they came looking for quickly, chances are they will click back and look for another clearer website.
The best website designs captivate visitors through a harmonious blend of aesthetics, functionality, and user experience, which ultimately leads to increased engagement and conversions.
So, in 2022, instead of filling your interface with too many complex and attention-grabbing elements, keep it minimalist, functional, and memorable site design. And, don't worry, you don't only have to limit your imagination to a black and white minimalist design. Colourful minimalism is also a big thing in web design that you can use for your website as well.
Intuitive Navigation
Making your website easily navigable is a must-do in 2022! The content offered by your website might be helpful and really relevant for your visitors, but if it's like a treasure that users need to hunt to benefit from, they will very likely get bored and leave.
What's more, think about it: if your website isn't navigable and allows your users to find what they came looking for quickly, they will waste a lot of time searching through all your content. This means that they will spend less time on what you want them to do: purchase.
So, make sure that your navigation and buttons are obvious and clear and easy to find so that users can intuitively and quickly explore your content.
To have a navigable website design make sure to:
Use clear language and recognizable terms such as "About", "Services", "Menu", "Contact", etc.
Use breadcrumbs that track and display where a user is on your website and easily allows them to return to previous pages.
Place the navigation buttons, such as the Search button or the Menu button, in obvious areas of your website design.
Make It Mobile-Friendly
Just in case you didn't know, let us tell you that 52.2% of all website traffic is generated from mobile devices. What's more, 61% of consumers agree that they are more likely to make purchases from mobile-friendly websites. So, we cannot stress this one enough: your website design needs to be mobile-friendly!
Designing for mobile devices first should be a priority for you in the following year, not something that you fix afterwards. The thing with mobile is that there are some restrictions, from the smaller screens to the fact that users don't interact with your content as they do from desktops. So, you need to keep all these things in mind when making a mobile-friendly design.
To have a mobile-friendly design, pay attention to:
Using larger and easier to read text
Mobile-friendly navigation
Faster download speed
Touch-friendly buttons and elements
Tell a Story
Storytelling will grow even more powerful in 2022. Your web design should sell, not only look attractive. And, to do that, you need to create a connection with your visitors that is beyond a screen they are looking at. You can do that through storytelling.
So, this is where you need to get creative and make sure that your web design isn't just a bunch of cool but impersonal elements. Your entire design should tell a story, whether it's your brand's story or a story you want your visitors to relate to.
Clear and Visible CTAs
Online buyers are getting busier and busier and they want to know exactly where they should click to have their needs met. This is your moment to guide them through your sales funnel and increase your sales in 2022.
Speaking of selling with your web design's help, you also need to pay attention to your CTAs. Your call-to-action elements do precisely what you may imagine. They encourage your visitors to take the actions you want them to take, whether that means buying, signing in, registering, or filling out a form. So, make sure to have clear and visible CTAs that guide your visitors to take the steps you want them to take.
Recommended Posts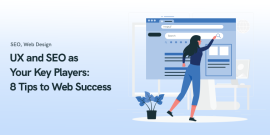 October 24, 2023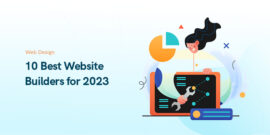 January 19, 2023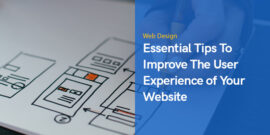 January 10, 2023