---
8 Easy Steps to Create an Event Website with WordPress – A Step by Step Guide for Beginners
First, let's begin with an introduction to creating an event website. naturally, the internet has changed the way we approach things. The hallmark of a successful person is someone who can traverse the internet and use it as a tool and not be a passive consumer. The internet has made a lot of commerce safer, faster and more reliable.
While you might read the occasional column about how better it used to be to wait in line for a ticket, it's fair to say not that many people miss waiting in a long line. Nowadays most events are organized online either through simple forms or comprehensive event websites, be they personal or third party.
If you're looking to create your own event, it's time to set up your first WordPress website and learn the ropes.
Creating your very own event booking website can prove to be a great business investment since you'll be able to process many more orders and it also makes the whole management aspect easier as well. Now the question is, how does one create a WordPress event website that's capable of doing this? You have two options.
You can roll up your sleeves and figure things out on your own (with the help of online resources and forums) or just outsource it to someone who's already familiar with the customization and design aspects of WordPress websites.
Below we'll be detailing the proper way of creating an event website with WordPress and point out some of the challenges you'll be facing along the way and how to deal with them.
Getting the Basics Right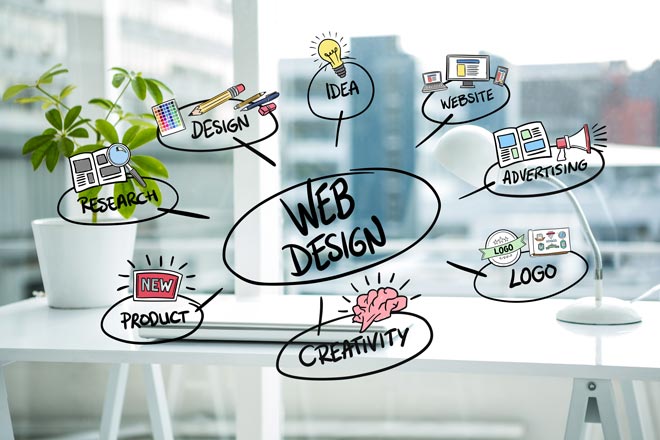 Right off the bat, you'll need to take a few things into consideration. This'll help you create an event website that is consistent in terms of design and function and makes you stand out among the rest.  These are five key steps when trying to create a successful WordPress website.
| | |
| --- | --- |
| Key Steps | Short Description |
| Have an outline for your web development | It's important to have laid-out a systematic procedure for your web development. |
| Choose a proper web development company | If you don't have prior experience with web development then make sure to choose a company that's reliable. If you've made the right choice they'll create a professional, high-quality website for you that includes all the necessary features and functions you've planned for. |
| Select a suitable theme and event calendar plugin | Choosing the right plugin and theme are immensely important for your WordPress event website. You can choose a free theme or depending on your budget, go all out and purchase both a premium theme and plugin. |
| Find your perfect keywords | Do some basic market research, check out what other websites in your field are using as their keywords and make a note of it. |
| Organize your existing content and future content strategy | Publish high-quality content on your website. Make sure the content is unique and based on present SEO practices while at the same time not sacrificing naturalness and clarity for SEO points. |
Find a Great Domain Name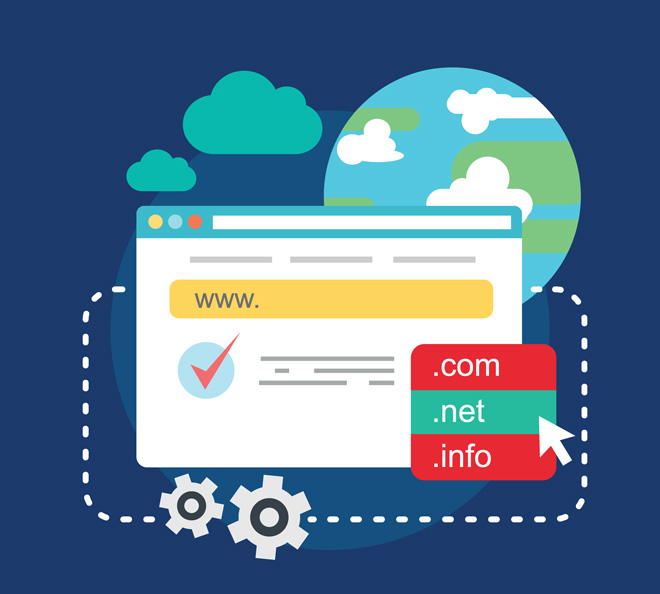 Now's the time to purchase your very own domain. Your domain name has a considerable effect on your event website success and finally your brand. Finding the perfect domain name that is compatible with your business, simple and easy to remember is a tough task.
The website's name not only defines a part of your identity and value but also helps in recruiting new users.
Keep in mind that search engines also take your domain name into consideration for website rankings. So make sure to choose a name that takes SEO principles into account.
That perfect domain name might be the first step in moving up the ranking of popular search engines like Google or Yandex.
Final note, don't forget that your domain name would benefit being short and simple so try to keep it somewhere between 6 and 15 characters. Utilizing keywords in your domain name is a no brainer however, they're usually taken so do have multiple ones written down or check them as soon as you come up with one.
Most certainly don't try to use a domain name that's similar to a popular one as that's not a good look.
Choosing a Host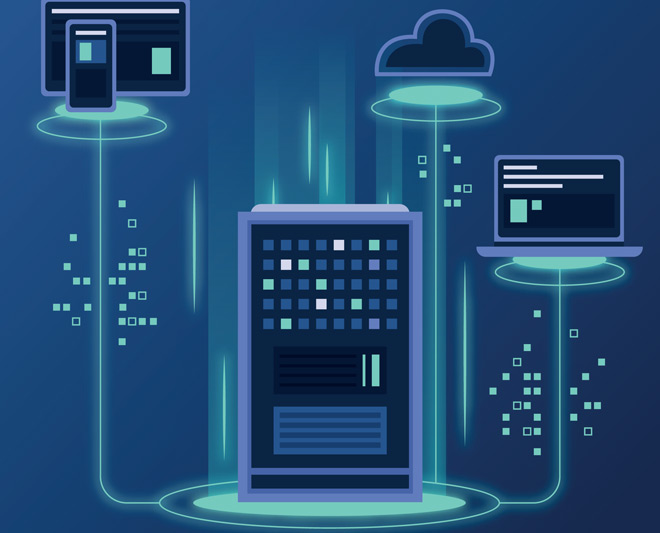 You need to choose a host in order to load your event website(s). Take special care when selecting your hosting service, since there is a wide range of different alternatives. Each with their own pros and cons.
Make sure it provides sufficient bandwidth, fast loading, technical support, high download speed and the ability to make host-based backups.
Hosting Services
First things first, there are loads of cheap hosting services out there but please take into consideration that those rates come at a price and that's cause they're not designed to handle a high number of users on the event website.
So if your target audience is on the high end of the spectrum then it might be wise to invest in a more expensive hosting service since it also gives you access to better management and maintenance tools.
There are a number of different hosting providers that have great offers for WordPress websites. Make sure you're leaving your event website in reliable hands so do your own research. However, if you'd like to know our recommendations, they're as follows: Bluehost, WP Engine, SiteGround, HostGator and InMotion Hosting.
Even though hosting and servers are part of the technical side of your website, they directly impact your users' experience; meaning how fast your website loads for them.
If your website can't handle the load of users pouring in, then you'll eventually start losing them due to down-times.
Installing WordPress
Now it's time to install WordPress on your event website. You can download WordPress from here and the installation process doesn't take long. You can manually upload the downloaded files to your hosting server using an FTP.
However, most hosting companies allow you to install WordPress through cPanel.
Designing and Customizing Your WordPress Theme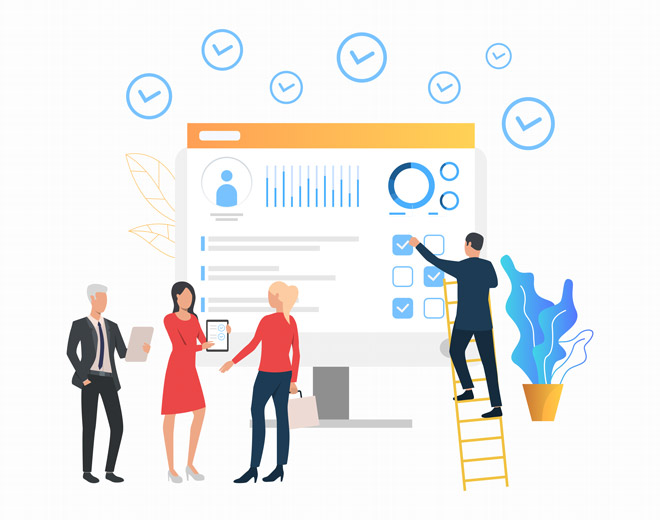 Now that you've got access to the WordPress dashboard, it's time to find and download your first theme and get to customize it. But this where your creativity or that of the folks you've hired will shine the most. You need a design that isn't an immediate rip off of someone else's design but something to set yourself apart from the rest.
Before making a final purchase also take the page builder you'll be using into account. Some of the necessary tasks during this phase are:
| | |
| --- | --- |
| Theme Customization | Short Description |
| Theme's Color Palette | Find your favorite color palette and use it throughout your event website. The range of colors you use needs to be consistent. |
| Seamless Browsing Experience | Creating a smooth browsing experience requires everything important to be in plain sight and easily accessible. Take special care when designing the menus and sub-menus. |
| Responsive on Phones | Design your website in a way that is responsive. This is a key criterion for SEO reasons and it helps your website. |
| CTA Buttons | The buttons you create should directly lead the visitor to where they wanted to go. For example, the reservation button would be your final goal in an Events Calendar website. |
| Logo | Your website's logo on the top corner is the most important part. |
| Registration Form | The registration process needs to be as hassle-free as possible so the user doesn't run off after struggling to register for your event. |
| Social Media | Staying connected with your community is always helpful in online marketing. Those social media buttons on the corner will lead folks to your official accounts. |
What Theme Should You Use for an Event Website?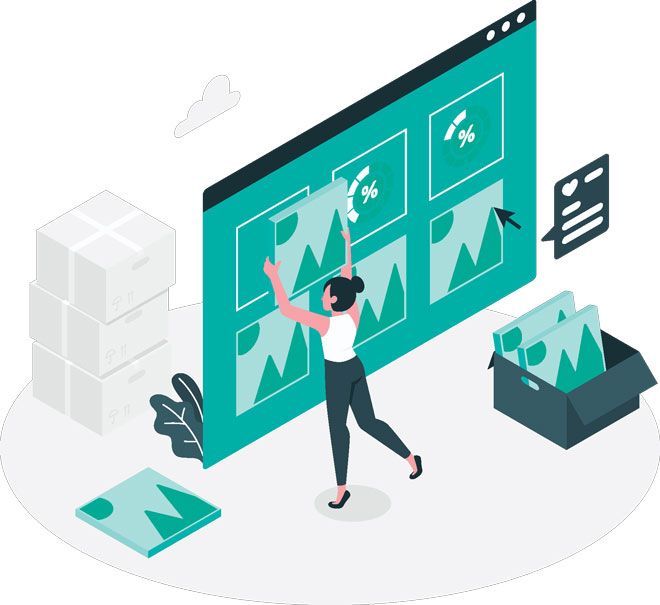 There are countless themes to choose from but you need to keep up standards so make sure to select a theme that is versatile enough to use for different purposes as well.
There are themes available that have been designed for a single purpose but you might want to change direction after the while and expand the scope of your services so having that option of a multi-purpose theme is reassuring and a wise investment.
You'll avoid having to make another purchase or having to hire someone to fundamentally change your event website. Remember any downtime for your website during its peak, spells the loss of sales. Deep is one such theme package that suits an event website pretty well.
This theme was designed and developed by our team here over at Webnus. Our team of highly skilled and professional developers and designers are specialists in terms of themes and anything related to WordPress.
The Deep package has more than 50 different forms, details of which can be viewed on our website including multiple demos and the promise of customization to make it your very own. All the demos have been set up in a way to be compatible with most businesses.
You can install the theme easily and control every aspect through the intuitive dashboard. This theme is fully responsive and also looks great on other devices such as smartphones which is a must in today's climate.
Preparing Registration Forms
Registration forms are an integral part of any event website. You've gone through all of this to make this specific part of the process feel fluid for the user.
It's important to customize your forms for each event in a way that best suits them.
For example, if you're coordinating three separate services, then each of those forms needs to be different so the user can easily sign up for the ones they want without any confusion.
How to Upload Content and Technical Optimization: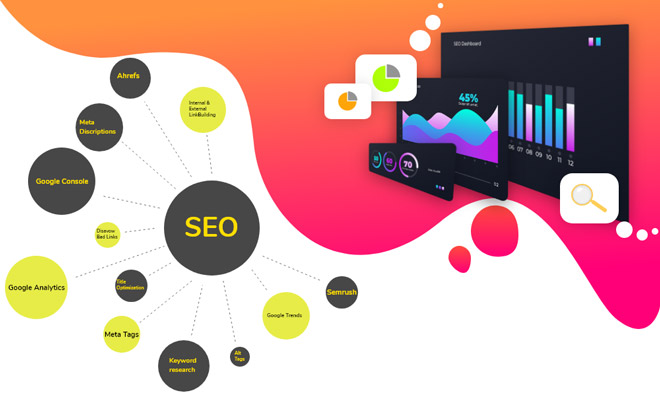 Next, you're going to want to upload your content onto your event website but optimized according to the best SEO practices. First things first are your main tabs which are home, about us, services, terms of service, contact us and privacy policy.
Make sure that all these pages are optimized according to SEO practices. For more information please refer to the table below:
| | |
| --- | --- |
| Technical Elements of SEO | Short Description |
| H1-H6 Tags | Include H1-H6 header tags to the content you upload. This'll help the search engine to better comprehend your content and rate it on Google. |
| Meta Descriptions | It's important to note that unique meta descriptions are important for your event website's main parts. This'll help visitors and the search engine to have a basic idea of what your content is about. |
| ALT Tags | Use tags for your images; this way the search engine understands your image's content and will rank it in the image search results. |
| Website Speed Optimization | Make sure that your website and all its pages load fast and correctly on all devices. Use speed measurement tools to optimize your website whenever needed. |
| Design Compatibility with most standard and popular Browsers | Your users should be able to use the most popular and common browsers to visit your website. |
Backups and Plugins
After choosing your theme and getting that installed, you'll notice you've got lots more to do. With the Deep theme, you won't need a backup every time you decide to change something and it goes wrong.
You'll have access to a child theme allowing you to do all the necessary changes and once you've settled on it, implement those onto the main theme on your event website.
Next, you'll need a few handy plugins that are important for any website not just an event calendar website. Our recommended plugins would be W3 Total Cache, Yoast SEO, Jetpack; these will help you improve the user experience and SEO of your website.
Aside from that, it's really important for your theme to support these plugins to avoid any obstacles along the way.
Content
In order to ensure the best user experience, you'll need to create better content on your event website. If you want to attract new people to your events and ceremonies, you've got to have an impressive photo gallery and user reviews on your previous events.
The event description is the other vital part of your content that needs clear-cut tables with comprehensive details and eye-catching titles. Modern Events Calendar allows for such information to be displayed easily on the event page.
Video
When you're just starting out as a business it's usually hard to establish trust with your potential users, they won't be open to following your social media accounts without any incentive so you'll need to adopt a cohesive strategy to build this trust from the ground up.
Different marketing strategies are in agreement that having short videos about the event you're advertising or have previously held is highly effective. They say a picture is worth a thousand words, now let's upgrade that to the modern-day and a video has more impact on a user's decision making than a text.
It's usually recommended to upload these videos on your event website's own service as this boosts your SEO ranking but at the same time, it'll start to slow down your website. We suggest two ways of dealing with this:
First, you need to clarify your video marketing strategy and balance it with the rest of the content you publish on your website.
Depending on how much traffic you get and whether or not your content is advertiser-friendly, you might have the option of uploading your videos to YouTube to benefit from the ad-revenue (note that there loads of other prerequisites for this so it's not as straightforward as just upload to YouTube and get paid).
However, as you may know, all social media links on your website are set to no-follow. Once a link gets tagged as no-follow it won't impact your website's ranking anymore. If you want to make use of the video, then it's best to upload them on your own server and use video players.
We recommend new businesses to use Akamai Video Content Delivery Network (video-CDN). It's important to note that you should definitely use Yoast SEO plugin if you're planning to add videos to your content strategy.
Choosing the Best Event Calendar Plugin for Your Event Website
Imagine you're trying to sign up for an event. What's the first thing you look for in an event website? The date, so you look for the calendar to see how many slots there are. But you'll also need the flexibility of choosing different times.
Well then, Modern Events Calendar should be your WordPress event calendar plugin of choice. MEC allows you to organize events based on categories, tags, locations, and labels. The plugin also allows for more technical modifications through codes if you're looking to use advanced customizations.
You can also set up the calendar in a way so that people are able to register for events by just clicking on the event they want. Hard to believe it but Modern Events Calendar has more versatility than you might think.
The Best Event Calendars on WordPress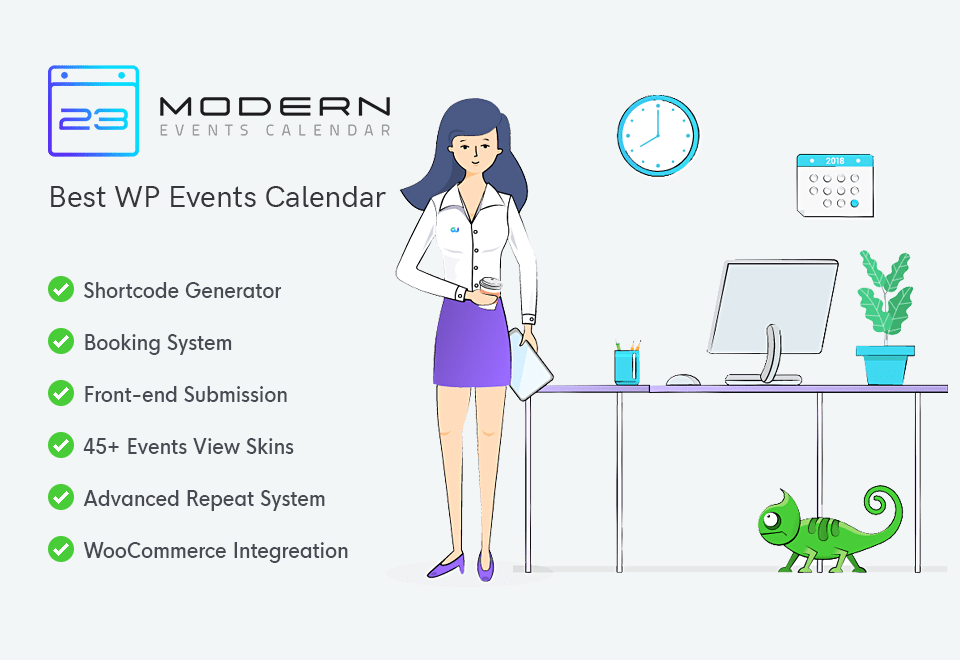 MEC can be set up in a few easy steps and afterward managing your different events will go pretty smoothly on your event website. The plugin can be used for different purposes and that's a fact backed up by our thousands of active users. It has both a free and a premium version.
What sets our free version apart from other WordPress Event Calendar plugins is that it has loads of features that are typically reserved for premium versions. We want you to upgrade to MEC Pro just for a few more advanced options, we don't want you to feel forced to have to upgrade.
Modern Events Calendar is quite practical; it allows you to create events in a wide range of formats and configure them in a way that best suits you. If you can think it, then it's highly possible that Modern Events Calendar can do it and all that within WordPress.
The Pro version primarily gives you access to the Booking feature. The pro version also gives you access to choosing many more different views, templates, and forms that will be displayed on the front-end. You'll also be able to set multiple organizers/speakers and much more.
Moderns Events Calendar Lite
Features
●       Planning a Precise Single Day Events
●       Grid View
●       Planning a Precise Multi-day Events
●       List View
●       Planning All-Day-Long Events
●       Displaying Widgets on the Sidebar
●       Event Geolocation System
●       QRcode Module for Barcode Scans
●       Organizing an Event
●       Shortcode Builder
●       Setting up Recurring Events
●       Google Calendar Integration
●       Monthly Calendar View
●       Exclusive Dashboard for Reports
●       Displaying Monthly and Daily Events
●       Multiple Filter Options
●       Slider and Carousel View
●       Displaying Local Time
Starting an Email Service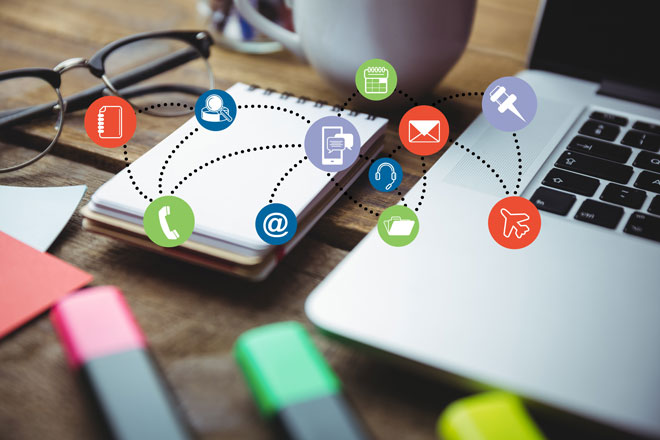 After setting up your event you'll need different tools to keep in touch with your attendees. You'll be sending them more details about the events, statements or promotions. An email service is very good at doing this and a very effective marketing tool if you set up on your event website.
Your best choice for such a service is Mail Chimp which does this both on a standalone platform and through a WordPress plugin.
Utilizing Social Media
Social Media has become an important part of any business. Even though your primary hub is your event website you already need to invest and reach people who might actively follow your website and that's why utilizing social media platforms like Instagram, Facebook, Twitter or even YouTube are very handy.
Final Point: Complete Event Website Test
Doesn't matter how skilled you are in web development, you'll definitely hit a couple of roadblocks throughout your development that is outside your scope experience thus leading to obvious mistakes.
So it's important to check every nook and cranny of your event website. Pay attention to your website's loading speed, broken links, visual bugs and etc. Most important one in our opinion is how responsive your website is on mobile so double-check that all your elements work properly and flow smoothly.
All Done!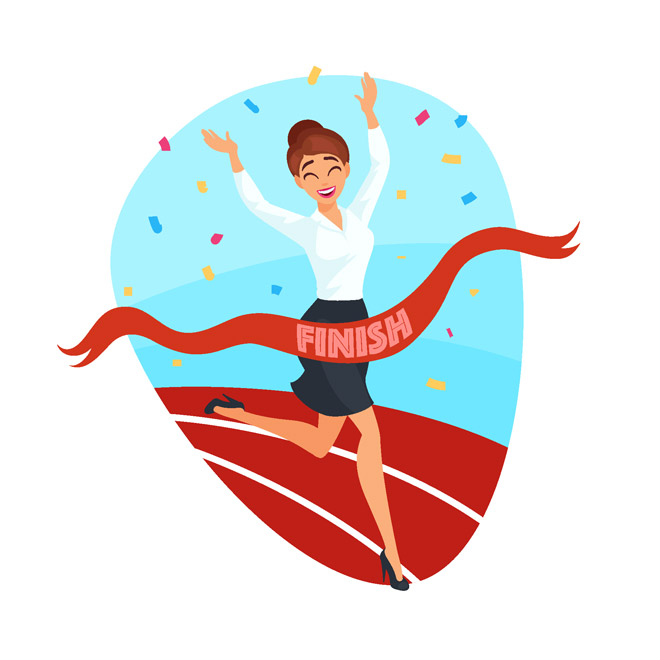 Finally, you're at the end of your training and it's time to create your event calendar WordPress event website, recruit new users, interact with potential customers and grow your business.
Now that you have become familiar with all the important parts and steps in setting up an event website, you can traverse this unknown path with more confidence and should need any help or advice along the way, our experts will be there to lend a hand.
Recommended Posts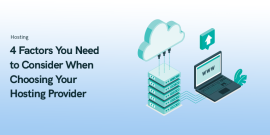 November 27, 2023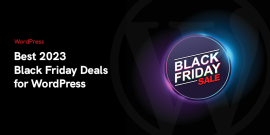 November 13, 2023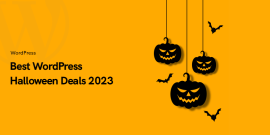 October 23, 2023