---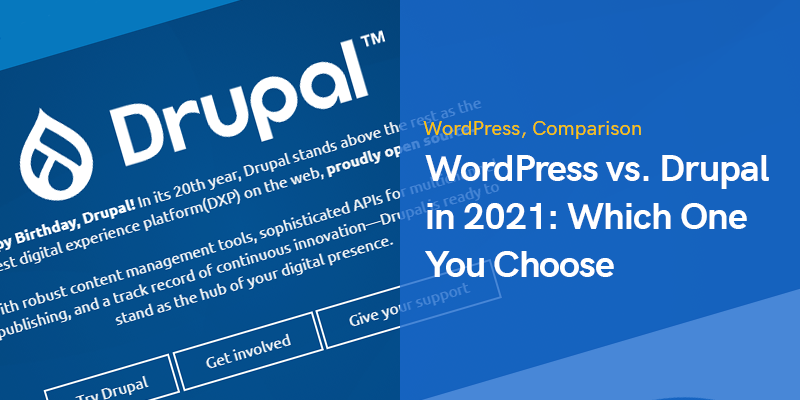 WordPress vs. Drupal in 2023: Which One You Choose
Creating websites can be more easy, more profitable, and more interesting when you have the best Content Management System (CMS).
WordPress and Drupal, both are popular these days.
But some web developers recommend WordPress over Drupal and vice-versa.
But what is the right option for you? You may need to know what is the actual difference between WordPress and Drupal.
It is easy to choose among these two options when you have all the details about both of them.
Building a site requires many things including programming languages, operating systems, databases, pricing, etc.
Are you considering all these factors while choosing the best CMS for your site? Don't be confused and let's go through all the in-depth details of WordPress and Drupal.
So that it can become easy for you to choose the right CMS and build the best website for you.
WordPress: Pros & Cons, And Why To Choose
WordPress doesn't need to be introduced.
If you are trying to build a website, then you must have heard or read about WordPress.
But do you have enough information? Don't worry, we are here to help you with this.
WordPress has been in this industry for over 18 years.
Strong brand authenticity and a huge customer base are there.
Most popular sites in the world are built using WordPress.
More than 60 million websites are developed on WordPress.
More than 400 million internet users are visiting sites built on WordPress.
Overall it acquired more than 60% of the web development industry globally.
About WordPress
Saying that WordPress is just a Content Management System (CMS) is not a good brief about it.
Because WordPress has a lot of things for web developers.
It is a self-publishing platform that allows web developers to create and publish websites easily.
It provides different resources for website development.
Content Management System (CMS) is part of all these resources.
From hosting to domains, everything is being provided when you go to WordPress for website development.
Before you go ahead and make any decision, you must know the difference between WordPress.org and WordPress.com.
WordPress.org
We can say that WordPress.org is the actual WordPress that we need to know.
It is a kind of open-source software made for web developers.
In this software, you can create websites, edit or modify websites, manage content, etc.
There are various options and features provided to web developers in this software.
This software is free to use for anyone, but you need to buy hosting and domain separately.
People often seek quality and that's why they rely on the best Drupal hosting, to reduce their server hurdles. You can easily integrate your hosting and domain with WordPress.
Popular domain and hosting service providers have special installation services for WordPress.org users.
There are different resources available in this software that you can use for your web development process.
Plenty of plugins, themes, and other tools are available for web developers.
Some plugins, themes, and tools are paid and some of them are free to use.
WordPress.com
Beginners always get confused about WordPress.org and WordPress.com.
So to make everything clear, it is important to explain WordPress.com.
It is a hosting service provided by the company Automattic.
There are different hosting packages provided to web developers.
The more you spend the more customization and control you get on your website.
Also, you can get the website developed with a free hosting package.
Some Facts
Following are some facts about WordPress.org software. These facts will let you know which programming language, server, database, and operating systems are being used by WordPress.
Operating Systems (OS): Windows, Linux, Unix-like.
License:
Programming Language:
Initial Release:
Device: Web & Desktop Both.
Database: MySQL
WordPress.org Pros
org is free to use.
It is an open-source software having capabilities beyond the limits.
It can be installed on any hosting with just one click.
It is way cheaper than advanced and fancy website builders.
Web developers get full control of the website.
Every single corner of the website can be customized.
Easy to upgrade your website anytime from small to enterprise level.
Easy to add or remove new plugins, themes, and other resources.
Website monetization is very easy for WordPress sites.
No security risk.
No need to share revenue with the CMS provider or anyone else.
Multiple ways to earn money like Advertisements, Memberships, etc.
Easy integration of popular website tools like Google Analytics, etc.
Premium website themes help you stand out from the crowd with unique designs.
Integration of modules like payment gateway, subscriptions, etc. is easy.
WordPress.org Cons
You need to buy hosting and domain separately.
Sometimes you need to add many plugins.
Too many plugin purchases can bring website costs up.
Websites can be slower due to a lot of plugins added.
Some old-school techniques are outdated in WordPress.
SEO can be a difficult thing without WordPress plugins.
New updates will kill your time and bring small errors too.
There can be security risks as it is an open-source platform.
Page speed can be impacted.
Drupal: Pros & Cons, And Why To Choose
Now let's come to the second option that you have in front of you while choosing the CMS. Drupal is also an open-source platform that provides all the resources to create, manage and modify websites. When it comes to credibility, Drupal is also an important one to consider. Before you choose any content management system, you need to check a few aspects very carefully.
That is why we are here with the complete details about Drupal. This open-source software works in a way to provide you with all the advanced features that you need to build a website. There are many website builder software available in the market. But we are here comparing both of these two systems. So let's figure out what Drupal has in it for web developers.
About Drupal CMS
Around 13% of the top ten thousand websites are managed on Drupal. This software is not an outdated one. Drupal is also as old as WordPress. Drupal's initial version was released in 2001. So many websites are created and managed on this advanced content management system. It is not desktop-based software.
It is completely a web-based platform. Web platforms make it easier and quicker to manage your website. When it comes to integration then Drupal is the best option to choose. There are other options available too, but it is important to consider the features of Drupal before you go ahead.
Some Facts About Drupal:
Following are some facts that help you know more accurately about Drupal. These specifications are also important to consider. They help you make the final decision while choosing the right content management system (CMS). So let's go through these facts.
Operating System: Unix-Like, Windows.
Initial Release: 2001
Device: Web-based.
Programming Language: PHP, JavaScript.
Drupal Platform Pros
Just like WordPress, It is free to use.
Being an open-source platform it is easy to use.
An open-source platform makes it compatible with various hostings.
Optimization for different devices is easy.
Mobile-friendliness increases site traffic and improve UI & UX.
Easy User Interface and quick modifications.
A strong support system is available.
The Bay of Drupal users brings a good strong community that is ready to help every new user.
Systematic updates enhance the user experience.
No security risks.
Easy availability of themes.
Themes are available with customization.
Plugins always help web developers.
Get a completely customized website with Drupal.
High-speed web pages.
Module setup makes it easy for developers to add new features.
No limitations on creativity when it comes to the design part.
Additional functions to help you make a dynamic and fully functional website.
Drupal Platform Cons
New updates and releases can annoy web developers.
Open source platforms need additional security layers.
Limitation on modules is a bad thing.
Can be difficult to understand the whole system initially.
Sometimes it becomes hard to add new functions and modules.
A little configuration error can ruin the whole user experience.
Small faults can slow down web pages.
Layouts are difficult and can impact the whole design of a website.
Multiple language support can make it hard for beginners with a limited number of programming language skills.
Limitation on customization makes it difficult for web developers to customize everything on their sites.
Installation is not that easy as compared to WordPress.
Maintenance can take more time.
Hard to enhance user experience (UX) with limited features.
What To Choose & Why?
Now after you are done with all the pros, cons, and features, you need to decide which one is the best. Different CMS are available, Drupal and WordPress are the best ones. But when it comes to choosing one among both, it becomes hard. But going through all the features can make it easy.
That is why we have provided all the details above. But still many web developers will find themselves confused when choosing one of these content management systems. Before you make your decision, you must go through the following aspects that we have mentioned. Following are the reasons why you should go with one of these two platforms.
Choose WordPress platform if
You are new in web development and you know very basic programming languages.
You have a limited budget for web development.
You love to work on open-source platforms.
You want to customize every single part of your website.
You want a quick and easy support system.
You don't want any data leak or less security system in our company.
You want to stand out of the crowd with advanced and premium themes.
Choose Drupal platform if
You have more technical information on how to create a website.
You are familiar with the programming languages used by Drupal.
You know how Drupal's PHP-based database works.
You are familiar with the technologies, plugins used on Drupal.
You know how to use different modules to make your site fully functional.
Summary
WordPress Vs. Drupal is one of the hottest topics out there. Web developers are always confused about choosing one single platform for their web development. If you are also facing the same issue then you must have to read all the necessary information provided above. However, both of the software is amazing and both of them are making life easier for web developers.
Drupal can be used by both experts and beginners, and the same thing happens when it comes to WordPress. But beginners prefer WordPress and the most important thing is that experts prefer Drupal. However, both platforms are best. But still, many people prefer Drupal over Adsense and vice versa.
Before you choose any of them, you must check out all the features that they have. If you have all the information then you can analyze every single aspect of the service provider. Both platforms are capable of turning ideas into a robust reality, get started now.
Recommended Posts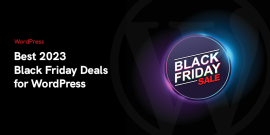 November 13, 2023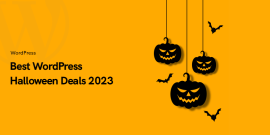 October 23, 2023