---
Updated: August 19, 2023
No Comments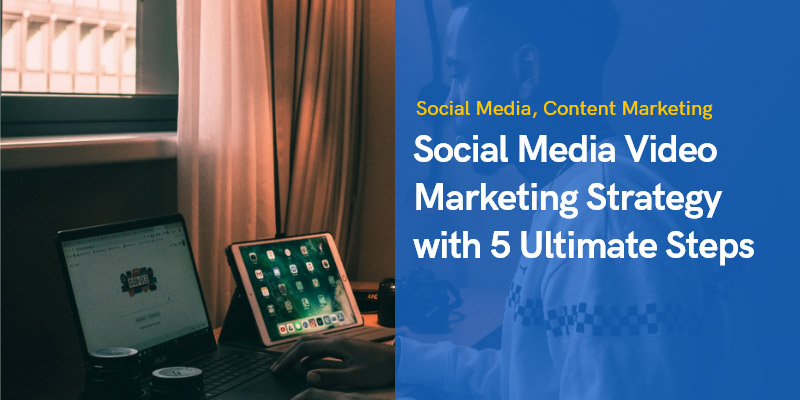 Create a Successful Social Media Video Marketing Strategy with 5 Ultimate Steps
Intro to the Social Media Video Marketing Strategy
Social media has taken the world by storm. Many people have resolved to use it for various purposes like connecting with friends, entertainment purposes, and making online purchases among other functions. More so, videos contribute positively to this aspect.
You can use them to illustrate tutorials, to market your products and services, among others.
According to Biteable.com, 50% of marketers who use video excel in business compared to those who don't. About 60% of businesses find videos great marketing tools to lock their customers for longer.
And did you know that the number of social network users currently run-in billions? Well, Statista reported in September 2021 that over 3.6 billion people use the social media platform to watch videos and perform other activities like learning and purchases.
This number is expected to rise to about 4.40 billion by 2025.
This means that the internet is a feature of technology.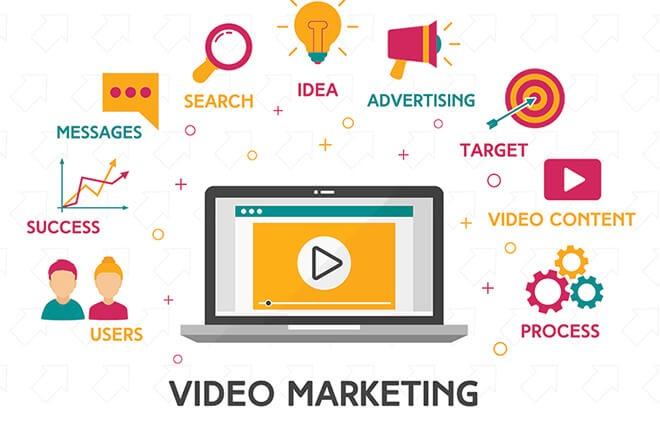 Steps to create a video marketing strategy
Successful businesses are making it big with video marketing. Viewers find it easier to learn about products and services via videos. So, how can marketers take advantage of this? Simply have a proper social media strategy.
This summarizes all that you plan to do and achieve on the social media platform. Here are the steps to follow.
Step 1: Know your audience
You are creating the videos for your audience. So, make it an endeavor to learn who your audience is before unleashing any video. Remember, you should tune your content to wore social media followers into your business customers. Learn a few concepts like age group, interests, and location among others. Don't make assumptions, but go with facts.
Another line of thought is to dwell on social media analytics. You will get tons of information about who follows you and where they live. Better still, you'll know how they interact with your brand. Simply use these insights to revamp your strategic plans.
Step 2: Decide on your Platforms
Which platform do you want to market your videos on? There are many social media platforms that are readily accessible by thousands of viewers. What platform do you think works best for you? You can also use them concurrently.
However, strive to use the ones that you have already gathered audiences in.
The Pewresearch.org recent report about Social media use in 2021 shows that YouTube is highly used at 81% and Facebook follows it with significant growth at 69%. Again, this may not equate to the number of users. It all depends on your target market.
The report further states that most YouTube and Facebook users are above 30 years, while those who use Instagram, TikTok, and Snapchat are common among under 30-year-olds.
Commonly used platforms
How do these platforms fare concerning social media video marketing strategy? Let's find out!
YouTube
The YouTube platform has a user base of about 1 billion in over 70 countries. It is available in about 75 languages and is widely used for video watching. This makes it a perfect point for social media video marketing. You get different packages for business with this platform.
And as soon as your subscribers hit the 1,000-subscriber mark, it's well with you as you walk to the bank for some real earnings. More so, you can track how your channel is fairing with its analytics tools.
Facebook
Facebook splashes you with a lot of features from Newsfeed, Messenger, Timeline, events, reactions, notifications, and many more. It harbors over 2 billion monthly users and is, therefore, a good digital advertising platform. Just use ads to target those who are most likely ready to purchase your services or goods.
Instagram
Instagram is most popular among the younger demographic. So, you'll surely make a kill if this is your target audience. You can use engaging visual content to tell your brand's story to viewers. It is also heavily focused on visuals and therefore, a good platform to showcase your products and services.
One such feature is "Instagram Stories" where you can take live videos and share them with your followers. It is also easy to show behind-the-scenes footage of your business and share such updates with your followers.
Step 3: Create video content
It's your video that carries weight by the end of the day. You need to create an engaging video that viewers relate to and identify with. Here are the top three tools to help you create compelling video content.
EaseUS RecExperts
EaseUS RecExperts is a great tool for advanced screen recordings. It is packed with rich features that let you change the frame rate even up to 60 frames per second. This free video recording software captures beyond your screen. It manages video capturing from your webcam among other sections.
Whether you need to record a tutorial or how-to videos, this sophisticated tool gives you no benefit of the doubt. It doesn't end there! Easily access your completed videos within a playlist in this free screen recorder. Go further to edit your videos to your preferences using the built-in video player.
EaseUS Video Editor
It doesn't matter the kind of video you wish to edit. EaseUS Video Editor works across the board, editing any video for all platforms. This video editor has many effects that quickly make your video stand out. Easily access its visual effects and transitions to pull any video editing process through like a professional.
Additionally, you can easily apply various video effects like slowing down or accelerating your video speed. And spicing your video is the strength of this free video editing software no watermark. Simply enhance the look of your video by creating a slideshow maker and much more.
Most importantly, you can convert your videos to any format such as AVI, WMV, MOV, MP4, for easy sharing on other platforms.
Animaker
Its strength lies in making animated videos. Animaker is a Do-It-Yourself animation tool that suits marketing and business video making. It is an online tool, requiring no installation whatsoever. A simple drag and drop feature will get you on your toes to the video-making process.
And if you were wondering how to get started on editing, worry less. Animaker.com has a collection of templates to guide you in the process.
Step 4: Upload and promote the videos
Lastly, share your video to available social media sites like YouTube and Facebook, among others. You can upload your video within social media platforms and include a detailed description and other aspects like titles and tags.
Also, remember that it's not a rosy bed without thorns.  You must strive to drive traffic to your channel. So, dwell on your viewers' preferences by giving them what they ask for. Again, don't just wait for customers – encourage viewers to subscribe to your channel. Just include a "Subscribe" button either at the beginning or end of your video clip.
Nonetheless, a Call To Action is another important aspect. Don't just leave your viewers with no instructions after watching your video. Tell them what to do next; it could be a reminder to watch the next video or hit the subscribe button.
In addition, if you have enough budget, you can also promote your videos by sending an outreach email to other influencers who will bring you traffic.
Step 5: Keep tracking the metrics
It's good to know how your channel is faring based on the videos you share. Keep track to learn what is successful and what is dragging behind. Then, find ways to improve your brand if you see a drop. It would help if you put various considerations at keeping track of the metrics.
One means is by measuring the engagement of your viewers by comments, replies, and clicks, among others. You can also track the URL shares and other conversions to drive traffic.
Once you are confident of the metrics to focus on, go ahead and find tools that capture the metrics then start measuring. Luckily, some social media channels provide analytics means from the sites. You could also resolve to use third-party tools or APIs to build your own.
You'll then understand the operational performance and contributions that these integrations bring.
Conclusion
The social media platform is a hub of online activities. Many users spend an excessive amount of time catching up with friends, searching for valuable information through tutorials, and even for entertainment. Any video you post can go viral within the shortest time you can imagine.
This article has given you what it takes to create a successful social media video marketing strategy.  And don't forget about some best editing software for a compelling piece of video. Once all is set, make an effort to check on your video's performance to know if it has achieved the intended goal or needs some improvements.
Recommended Posts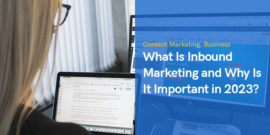 April 14, 2023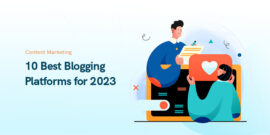 January 19, 2023