---
Updated: April 17, 2023
No Comments
4 Tips to Help You Get Started With Influencer Marketing
Influencers drive conversations and establish trends.
They command a large social following that numbers from the thousands to the millions.
As modern-day celebrities, they can also boost brand awareness for companies.
Getting an influencer to endorse your products or services helps you gain access to valuable opportunities, expand your brand's reach, and position yourself as an industry leader.
You can achieve a lot more through influencer marketing so long as you follow the right approaches.
Tips to Help You Get Started With Influencer Marketing
Check out the tips below and see how you can leverage influencers as brand advocates:
Create a Set of Specific Goals
What is the goal you would like to achieve through influencer marketing? Are you looking to grow your sales or generate more traffic to your website?  It helps to be clear with your objectives and the steps needed to achieve them.
With a set of specific goals, it becomes easier to find content creators that match the needs of your brand.
Take as much time as you need to establish your expectations and set benchmarks that you can meet as you go along.
Identify the Kind of Influencer to Reach out
The next thing you will need to do is to come up with criteria for the kind of influencer that's perfect for your products or services.
It doesn't take much to do this.
All you need is to look for influencers who create content that aligns with your offers and target audience.
If you are a company that manufactures cosmetics for women in their early 20's, look for influencers who give out beauty and style tips on Instagram or YouTube.
A quick online search should help you find such people that have a sizable following.
Know how To Make a Pitch
Once you have built a list of influencers to reach out to, you can submit a pitch inviting them to a partnership.
Make sure that your pitch includes the reason why you selected them in the first place.
Let them know that the content they create resonates with your brand and that you will be incentivizing them for every mention.
Then again, some influencers (especially those with millions of followers) may charge a hefty price for each post.
You need to analyze how much you will be willing to spend.
Use the Right Tools
Influencer marketing can be a taxing process to pull off.
From researching influencers to reviewing and approving content, you could be stretching yourself too thin with every task that's involved.
Fortunately, there are influencer marketing CRM tools you can use to make the process seamless and efficient.
With the right software, you can tap into databases containing millions of influencers that match the needs of your brand.
Equipped with such a platform, you can spare no time creating valuable partnerships that will move your brand forward.
Conclusion
Influencer marketing is a great way to develop hype, increase brand authority, and grow your following.
With these tips in mind, you can supercharge your brand for greater online traction.
Recommended Posts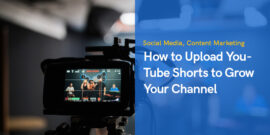 January 15, 2023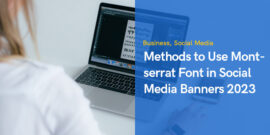 October 22, 2022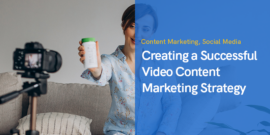 October 2, 2022