---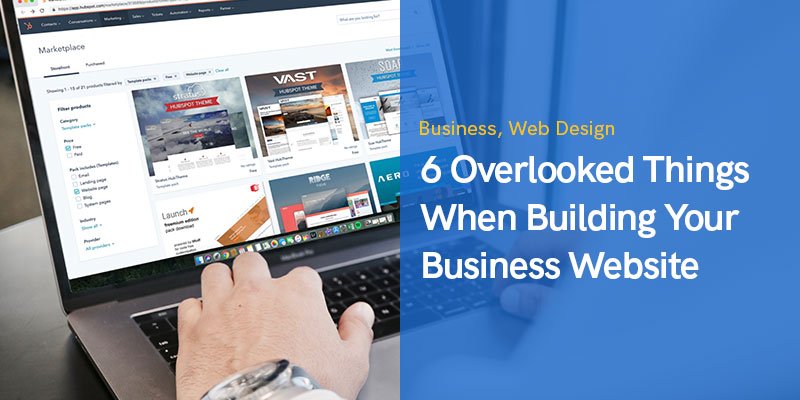 6 Overlooked Things When Building Your Business Website
Whether you have a physical store or not, owning a business website is a must. Your business website is your storefront, easily accessible and available at all times. Most search and engage with your business online before doing so in person. Hence, your business website is your primary first point of contact.
Also, your business website increases your reach to corners you thought impossible. Hence, it is without a doubt that you must invest time and effort into making your business website an informative platform to give a convenient and meaningful experience to your customers.
Your website needs to be easily found by your likely customers. You want greater visibility and to rank high in the Search Engine Results Pages (SERPs). Also, ride on social media to help drive traffic to your website.
Since much needs to be done, there are many considerations when building your website. It is not surprising that some things get overlooked. Remember, it's not about just creating a business website to launch.
Overlooked Things When Building Your Business Website
It's all about building a robust, flexible, and future-proof website. Here are a handful of those things commonly overlooked that are equally important as well:
Not Knowing your Target Audience
In Jason Ault, founder of Element Homebuyers experience, It is easy to get wrapped up in working on your website readiness that you forget its purpose. You dive into the design, layout, and flow without doing the due diligence of your targeted market. Somehow, you design your website based on what you think is right.
For example, If you are working in real estate industry, you cannot ignore this crucial step to identify and know your targeted audience. Your website serves a purpose; it is all about your customers, not you. – says-Anthony Minniti, an investment expert from Texas Land and Home.
As mentioned George Beatty, founder of Problem Property Pals, for real estate agencies, a website is essential for success. It's the main platform where potential clients go to find out more about you and your services – from checking out photos of properties that are on offer through to learning why they should choose you over other competitors in the area. Investing time and energy into creating an engaging site can be hugely beneficial for any business looking to stand apart in today's competitive market.
What You Can Do
You are not your customers. You know your company and products/services inside out, but your customers don't. As such, take the time to put on your customers' caps and think as they do. Know and understand their pain points. For example, if you own an eCommerce store and their concern is mainly on the payment side, ensure you give them a comprehensive secured payment gateway system.
You want to guide your audience into a long-term relationship with your business. So, design your website around what matters to your customers so they can relate better to you. Do not use too much technical jargon. You understand them, but your customers come from all backgrounds, so they may not.
Be ruthless about making each element of your website geared towards your customers to connect strongly with them.
Ignoring SEO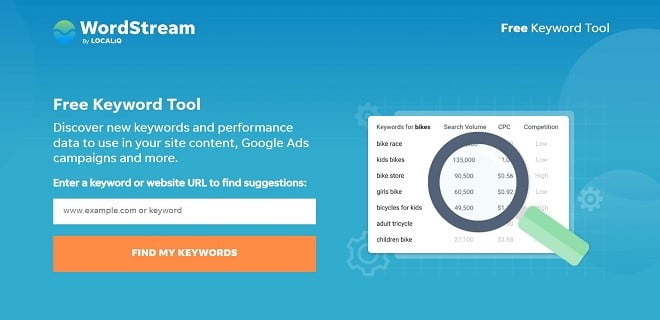 (Source: WordStream Free Keyword Tool).
You want your website to rank high in the SERPs. You want high visibility to gain more traffic. Hence, your website needs to be SEO-friendly. However, most think that SEO effort comes in later. They move to focus on the design first. They couldn't be more wrong.
SEO and web design must work hand-in-hand. Once you mesh them well together, you will provide a positive user experience to your audience. Search engines can understand your website better and rank it high. After all, this is what you strive for, isn't it?
What You Can Do
Include SEO best practices when building your business website. Do this from the start. Understand the intricate bond that links SEO and website design. Then adjust accordingly. For example, there are several coding options to consider for SEO purposes. Google likes HTML but not so much JavaScript. Hence, strike a healthy balance between using JavaScript and HTML.
Since speed is a ranking signal, consider speed when designing your website. Optimize your coding and design for higher speeds for better SEO. Use a performance testing software like JMeter to check your website's performance and tweak it accordingly. Also, make your website readable and logical.
Know the web pages (landing page, homepage, About Us, Contact Us, and more) you focus on for better SEO. Your business website must make for a seamless structure with easy navigation. Also, include keywords as they matter for SEO; they can attract and drive more traffic to your website. Remember, you need to please both your audience and search engines too.
Not Paying Attention to Speeds and Performance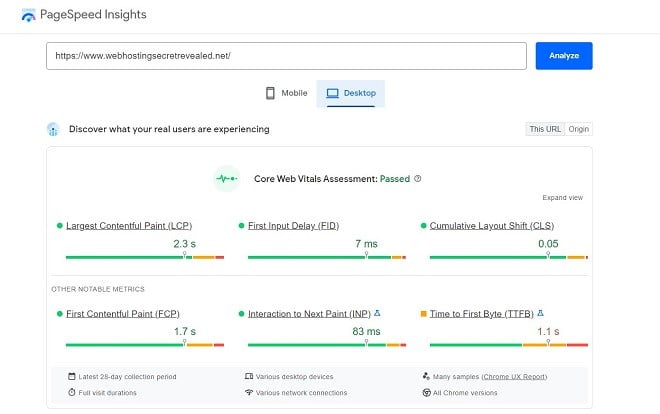 (Source: Google PageSpeed Insights)
Many tend to focus on getting their website up and running. They lose focus on key ingredients that help make your business successful, such as speed and performance. Launching your website is one matter but sustaining it to help your business grow is another. Your bounce rate increases if your web pages take forever to load.
People usually will not wait over two seconds for pages to load. The competition is tight. Hence, people are spoiled for choice. They won't wait around and will take their business elsewhere. Also, if your website is frequently down, it is not accessible. Hence, it is pointless that you have a top-notch website that is well-designed because nobody can find it.
What You Can Do
Optimize your coding for better loading speeds when building your website. Be careful not to use overly-sized visuals; they only add a burden to your loading, thus slowing things down. Use optimally-sized visuals. Check for any unnecessary plugins and too many redirects that burden the loading. Implement caching to temporarily store copies of files in a cache for quicker access.
Your web hosting solution plays a crucial role in your speed and performance. Look into whether your website has outgrown your hosting. You may need to upgrade to a higher-tier hosting plan such as VDS hosting. Also, ensure your web host gives a high uptime guarantee. Anything less than 99.9% is unfavorable.
Overlooking Security
The last thing on business owners' minds is often security. They think that security is a hassle they can do without; they prefer to invest money elsewhere. They couldn't be farther from the truth. Security is one of the top reasons people hesitate to do business online. Your audience equates security with trust.
If you do not deploy the necessary cybersecurity measures, your customers will question your business's credibility. Security concerns are valid and will never diminish as hackers are more ruthless by the day. Do not make the grave mistake of ignoring security.
What You Can Do
Beef up your website's security. Ensure that your business website starts with an 'HTTPS'; this is the most basic level of security measure that your audience expects from you. They will stay if they know their browser communications are encrypted. As such, SSL-enable your business website with a business validation SSL certificate for higher security.
Look into your web host's security policies. Ensure they regularly run security monitoring programs as a proactive approach to ensure everything is in check. If you run an eCommerce store, use a secured payment gateway system. Your buyers will not make payments if you use dubious payment methods.
No Regular Updating
Many times, businesses fall into a complacent mode. After launching their business websites, they think everything runs like clockwork, so they sit back and expect sales to roll in by the dozens. While this may happen, don't be surprised if your sales drop in time. You then may realize that you have not updated your website in months, and an outdated website turns off people.
Your audience believes you don't care about your business or anyone who happens on your business website. Your content is stale, and visuals remain the same old same old. Worse is when you realize that updating is direly needed, you'd find that you have used design methods that are not flexible when building your website. You are stuck with limited options.
What You Can Do
Think for the future and cater for future upgrades when building your website. Use design methods that are robust and flexible that have much room for expansion later. Ensure that your content is regularly updated. Fresh content is what makes people come back for more. Also, ensure your contact details and all information are current.
It is best to plan a roadmap for your content and visuals to ensure they are fresh and updated in time. Also, update all content and visuals across all available sales channels simultaneously. You would not want inconsistencies which are major turn-offs for your customers.
Not Mobile-Friendly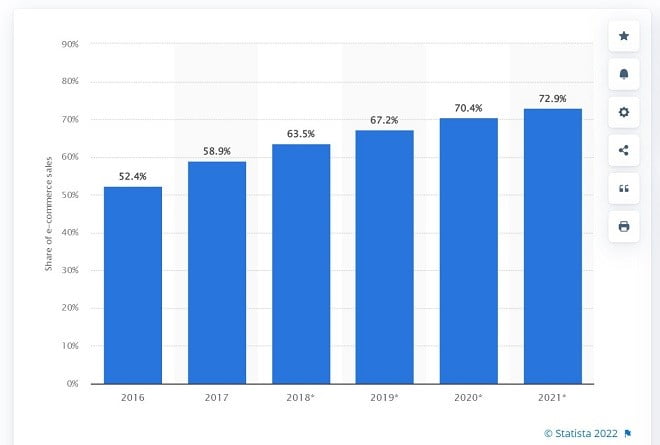 (Source: Statista)
Mobile Commerce or mCommerce is to set a new landscape for retail eCommerce, as evident in its increasing percentage share of total retail eCommerce sales worldwide each year. If you do not cater to this mass market, you will lose out big in sales. Many think catering their business website to the desktop alone suffices. Hence, you focus all your effort on doing so.
However, you will regret doing so, as Google confirmed to prioritize the mobile version for indexing and ranking. You lose visibility in search engines, a huge 'No No' for businesses.
What You Can Do
Make your business website mobile responsive. While some consider building a different version optimized for mobile access, this isn't practical in the long run. Instead, adopt a responsive design that allows your website to display accordingly, depending on the screen size.
Many website builders come with mobile-responsive themes that help kick-start things fast. Once you have made your website mobile responsive, it is best to check against Google's Mobile-Friendly Test.
Wrapping Up
It is easy to overlook things when building your business website. After all, everyone focuses on launching their website. Their goal is to get their business website up; nothing else matters. However, there are things that you cannot afford to overlook, as they can be detrimental to your business in the long run.
Check out the above list, and you'd be surprised that these commonly overlooked things truly matter, and you should get them looked at when building your business website from the get-go.
Recommended Posts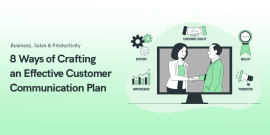 November 7, 2023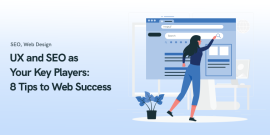 October 24, 2023