---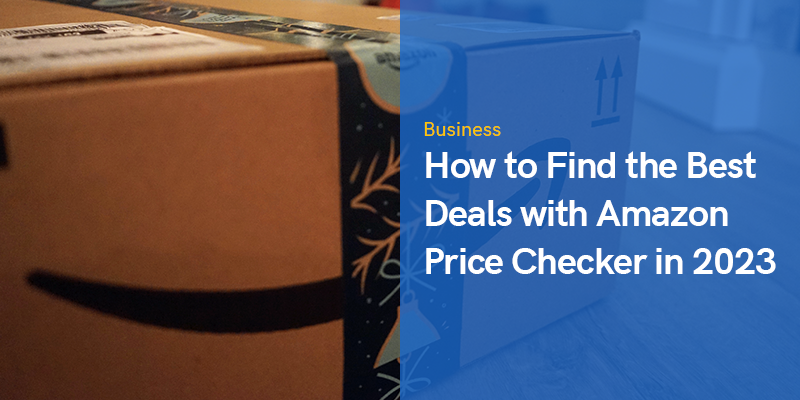 How to Find the Best Deals with Amazon Price Checker in 2023
Convenience is one of the main benefits of online shopping. Amazon is known for its dependability, great prices, and variety of choices. Many shoppers already flock to Amazon for the best deals, but what if there was a way to find the best deals possible?
Let's discuss how an Amazon price checker works and how to use it to buy products at the right time.
Check this out: Best Google Chrome Screenshot Extensions in 2023
Why Choose Amazon in The First Place?
Going to Amazon is a no-brainer if looking for the best deals online. There's a reason for this: Amazon is the largest online retailer in the US, with free shipping and membership savings. The company's service is reliable, returns are simple, and many products may be ordered on a recurring basis.
Amazon has grown from a modest bookstore to a massive internet presence, with millions of products to browse. The enterprise provides you with millions of products not only from its warehouses but also from vendors worldwide who can submit their own goods for sale.
Amazon offers fantastic prices because it is the most popular online shopping site. Joining Amazon Prime entitles you to free one or two-day shipping on thousands of items, as well as other discounts.
Moreover, since there are so many sellers on the site, this allows you to quickly compare costs from a variety of stores and individual vendors. You can automate this process by using an Amazon price checker.
What Is an Amazon Price Checker?
Sugar's Amazon price checker is a tool for tracking product prices and delivering price drop notifications. Price trackers can be installed as complete desktop and mobile applications. However, most users feel that using an extension for a web browser such as Chrome or Firefox is the most accessible and user-friendly solution. Sugar utilizes an easy-to-use browser extension to help you find incredible bargains and save money.
Amazon's prices are continuously changing. Understanding the price history of products and tracking when their prices change might help you uncover excellent offers on Black Friday, Cyber Monday, Amazon Prime Day, and other significant promotions. This method applies even on days when there are no significant sales on the site, as prices can fluctuate at any time.
How Does It Work?
Checking and monitoring Amazon prices with Sugar is simple. Sugar's Amazon price checker allows you to keep track of product prices and receive notifications when they change. It will enable you to review the historical pricing of any Amazon product, follow foreign Amazon prices, and track price changes.
Navigate to any Amazon product, launch the Sugar extension by clicking on the floating symbol, and add the product to your monitoring list.
Sugar's Best Features
Sugar is a free application that can be downloaded directly from the Sugar website, allowing you to track Amazon prices for millions of products. This makes it easy for you to complete your purchases at the best possible time. Below are some of the most noteworthy features available.
Price Tracking – Keep track of the prices of products you want to buy to decide the optimal time to buy. If you don't need the product right away, you can wait for costs to fall while they are high.
Price History – Examine the price history of products of interest. You might come across price trends that define the ideal times of year to buy specific products. Furthermore, keeping tabs on a product's price history can also help you spot "fake" deals on products.
Price Drop Alert – Establish price goals for the products you desire. When the price of an item goes below your determined price, Sugar notifies you that it's time to buy.

How to Track Deals on Amazon?
Now that we understand how a price checker works and the most valuable features of Sugar's Amazon price tracker, how exactly do we track deals on Amazon?
Of course, shoppers can browse Amazon on days such as Prime Day and Black Friday, when there will be widespread deals across the site. However, if you want to be among the first to hear about price reductions on products you're already interested in, you install price-tracking software on your browser.
Once you've downloaded Sugar added products that interest you to your alert list, you can relax knowing that you won't have to take any action until it's time to buy. Tacking deals is that simple.
How to Choose the Best Time to Buy?
The beauty of using a price checker is that you don't have to choose the best time to buy – the price tracking software does it for you. Whenever you receive an alert from Sugar, you can be assured that the product you are interested in has had a significant price drop.
Conclusion
Finding the best deals on Amazon is easy with a price checker like Sugar. Whether you want to save money, spend less time searching for deals, or find the best prices, a price checker will help you achieve your goals.
Recommended Posts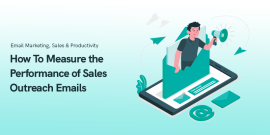 November 7, 2023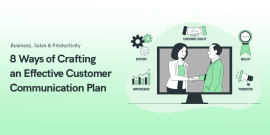 November 7, 2023