---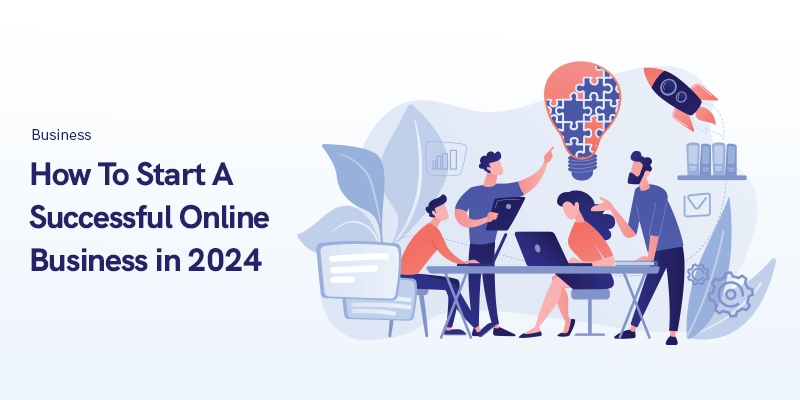 How To Start A Successful Online Business in 2024
Running a successful online business is a real uphill battle
If you find yourself daydreaming about starting a business of your own instead of working for someone else, you need to take action.
Failing to act on the business ideas you have can lead to long-term regret and the inability to take control of your financial destiny.
Before you start a new business, you have to do some market research.
This research will help you get ideas and can provide you with an education regarding what the average consumer is looking for.
From Personal Injury to Personal Brand: Navigating Online Presence on WordPress
For example, Personal injury lawyers who want to build their online presence and personal brand on WordPress must comply with applicable laws and regulations regarding privacy, data protection, intellectual property rights, and other ethics in their advertising in accordance with the state bar.
Building a solid online presence takes time and effort, but establishing your personal brand requires constant delivery of valuable content, audience engagement, and maintaining a professional image.
Becoming a successful entrepreneur is a dream that millions of Americans have.
Here is what you should consider to build a strong online presence:
Defining Your Brand & Choosing a Professional Theme
The most important aspect before establishing your online presence is to define your personal brand.
This is where you have to determine your unique value proposition, target audience, and the message you want to convey, which will also help guide your content creation and overall online strategy. 
Personal injury attorneys should focus on injury victims, for example.
If they specialize in certain types of personal injury cases, such as car accidents, slips and falls, medical malpractice, or other situations, it's essential to highlight that.
More often than not, visual appearance plays a drastic impact on customer retention, which is why you should select a professional and visually appealing theme for your WordPress website.
Consider a design that aligns with your brand and provides a user-friendly experience for visitors. Ensure that the theme is mobile-responsive as Retina Shopify Theme to accommodate users accessing your site from various devices.
Crafting Compelling Content and the Importance of SEO 
Among the most critical factors for building a strong online presence is creating high-quality and engaging content. This is where you can showcase your expertise and attract your target audience.
Develop a content strategy that includes blog posts, articles, case studies, and other types of valuable content that demonstrate your knowledge and provide value to your readers. While doing so, you should pay attention to search engine optimization (SEO) best practices and techniques.
This will improve your website's visibility in search engine results. Conduct keyword research and incorporate relevant keywords into your content, page titles, meta descriptions, and URLs.
SurferSEO is a good tool that can help with keyword research and page audits. You can also use SEO plugins like Yoast SEO to guide you in optimizing your WordPress site.
Lawyers who want to promote themselves online should carefully abide by specific marketing rules.
Showcasing Testimonials and Reviews
To boost your brand and increase customer trust and credibility, you should highlight positive testimonials and reviews from clients or customers regularly.
You can add a dedicated page or section on your website where visitors can read or watch testimonials from satisfied clients.
Integrate Social Media & Capture Leads With Opt-in Forms 
You can connect your WordPress website to your social media accounts to enhance your online presence. Take advantage of the media sharing buttons, add them to your blog posts, and encourage readers to share your content.
Regularly update your social media profiles with engaging and relevant content so that your brand remains relevant.
Use opt-in forms strategically throughout your website to capture leads and grow your email list. Offer valuable content, such as ebooks, guides, or newsletters, in exchange for visitors' email addresses.
Marketing tools such as Mailchimp or ConvertKit can help you manage your email campaigns, or you can hire a professional marketing firm to take care of your content.
Engage With Audience and Monitor Online Reputation 
You should enable comments on your blog posts and reply to them to encourage interaction. Respond promptly to comments and messages to build relationships and establish yourself as an accessible and knowledgeable authority in the field.
It's also important to regularly monitor your online presence and reputation by setting up Google Alerts or other apps to receive notifications whenever your name or brand is mentioned online.
Respond professionally to any feedback, regardless of whether it's positive or negative. The main goal is to address any concerns promptly and respectfully to grow your online presence even more.
Know Your Website Goals
Examine your target audience, the reason for site creation, and the benefits that would attract people to visit it. Know if your goal is to generate leads, sell products, or provide information. Knowing your goals beforehand will help significantly guide your website's design and content.
Find Ways To Solve Common Problems
When trying to get inspiration for a new business, you need to figure out where common pain points exist.
Product management tools can help uncover opportunities by tracking customer needs and feedback.
Offering a product/service that can solve a problem that most people deal with can help you generate lots of revenue.
For instance, if you notice that consumers are lacking adequate electronic enclosure options, you can offer new enclosures for purchase.
If you are going to get into a production-based business, you have to align yourself with the right vendors.
Getting parts machined for your products will be much easier when using companies like Ponoko.
Selecting the right vendors and suppliers will help you expand your operation with limited interruptions and problems.
Earn Money While Building a New Business
Starting a business that is related to an industry you are familiar with is a wise move.
Having previous experience will help you hit the ground running with a new business venture.
Many people who produce digital assets for businesses, like graphic designers or website developers, tend to start out with established firms before branching out on their own.
Working your new business on the side while earning a primary living is a great way to fund your dream.
Keep Things Simple
Developing a winning idea for a small business is extremely challenging.
If you are in the process of developing a business idea, avoid overcomplicating things.
Making the products/services your new business offers too complicated can be confusing for consumers.
If you have to spend most of your time explaining the benefits of a product/service, you are probably pursuing a bad idea.
Ideally, you want a business concept that the average person can grasp and see immediate value in.
Don't Be Afraid Of Competition
Coming up with a product/service that nobody has ever heard of is a nearly impossible task.
You need to realize that starting a business means that you have to deal with competition.
Instead of running away from a business idea for fear of too much competition, you may want to rethink this decision.
If there is a lot of competition in a particular industry, it probably means there are lots of potential customers.
Finding a new angle on an old idea can help you penetrate new markets and grow a loyal customer base.
Start a Business That Makes Financial Sense
Pursuing a business based solely on passion can backfire.
Before you pursue a business idea, you need to make sure it doesn't require high startup costs.
If you have to invest tons of money that you won't be able to recoup right away in a new business, your risk of failing is increased substantially.
Your main goal should be finding a fresh business idea that has a big market and low startup costs.
Things like dropshipping and online stores have exploded in popularity over the past few years because they are cheap to start and have the potential to produce big profits.
As you can see, coming up with a winning business idea is not easy.
By using the information in this article, you should have no problem starting a unique and profitable business.
Research Web Hosting Options
When it comes to finding a web hosting provider for your website, don't just pick the cheapest option. Your choice of hosting provider can have a major impact on the performance, security, and reliability of your site.
These are the most important factors to consider:
Location
The physical location of your server will affect loading speeds, so avoid hosting providers using distant servers. Furthermore, the location will also determine which rules and regulations the hosting provider must follow. Some providers will also comply with the regulations of other regions as well, but not all.
Security
In addition to ensuring a hosting provider follows the rules that apply to your region and industry, you should also find out how they keep your data secure and private. If your customers' data is stolen through your choice of web host, you could be liable for their loss and will lose their trust.
Think your business is too small to be a cybercrime target? Think again, 30,000 websites get hacked every day, and most of them are small businesses like yours.
Customer Support
Even the most reliable hosting provider will have the occasional outage and other problems. Investigate their response speed to issues, and how much technical support they offer. Some will only do basic maintenance and updates on your server, while others may provide help integrating your software and apps.
Website Design & SEO
Make Your Website Responsive
No matter how elegant your website looks with a particular WordPress theme, it is not useful if it is not responsive. Responsiveness is no longer regarded to be an option in the business domain. It is a must that you should look for in any SEO friendly theme.
Responsive themes adjust the layout of the website according to the device used to open the webpage. If WordPress is nonresponsive, a part of your website will not be visible to people accessing through a smartphone.
While PC users will get to see the entire website layout, smaller screens will eliminate a few essential parts.
According to the latest statistics, most people access websites from mobile phones today. While 44.1% of the global population uses Laptops and PCs, 51.6% use mobile phones. Hence, make sure that your WP-theme is a responsive one to ensure business from every device.
This is why it is a smart idea to create a website using an AI website builder that will help you pick a layout that's fitting for every screen and doesn't ruin the user experience.
Easy Navigation
The navigation menu on your website should be clearly labeled and organized to make it easy for users to find what they need quickly.
Add drop-down menus and search bars so visitors can refine their search further.
Have a sitemap, as this will provide an overview of all the pages on your website and help users identify where exactly they need to go. Using clear headlines and concise content can also help improve navigability by making it easier for visitors to understand what each page is about.
Reduce the Page Loading Time
Long loading times can be incredibly detrimental to your website, leading to visitors abandoning the page before they even have a chance to explore what you offer. You must ensure your website loads quickly by minimizing the number of images and videos on your page, as they can take longer than text. Additionally, consider reducing the size of large files such as PDFs or compressing images to help decrease loading time.
Utilizing a content delivery network (CDN) can also help speed up loading times by caching and delivering web content from multiple servers across different locations. Use browser caching, which stores certain elements so that they are not constantly downloaded from the server whenever the user visits a page.
Don't Stick to the Template
The template pages offered by website builders and apps, such as WordPress or Shopify themes, can be a great place to start, especially if you haven't designed a website before.
WordPress plugin for Shopify can help you get started.
It is important to remember these are intended as the inspiration or foundation of your website, however, not just a shell for you to slot your content into.
Websites built entirely from standard templates will struggle to stand out, so if you do use them, always modify them. Amarillo web design company can help you to represent your brand identity and showcase the services you provide.
Shopify 1 Dollar 3 Months
Add this text: For instance, Shopify currently has a promotion offering their services for just 1 dollar for the first three months. This "Shopify 1 dollar 3 months" plan allows you to start with a minimal investment
After: Providers like Shopify, Shopware, WooCommerce or Lightspeed offer store systems for self-design.
Think About SEO On Every Page
Search Engine Optimization (SEO) should be a consideration on every page of your site, not just your landing pages and blogs.
It is all too common to see small business sites that lack the basic SEO details such as a meta description and a company name in the page title.
Focus on keywords and search terms that reflect your target audience's needs, such as identifying a problem you can help them with.
Use a Search Engine Results Page (SERP) simulator to check how your site pages appear in Google and edit their SERP details.
To display correctly on mobile without anything cut off, limit page titles to 80 characters and descriptions to 157 characters. These limits are slightly more lenient on desktop browsers.
Get Feedback
When you have worked on something like a website for a long time, it is easy to lose touch with how it will appear to first-time visitors who weren't involved in the design process. Because of this, unbiased feedback is vital for getting an outsider's perspective on your site.
Anonymous user testing services help you get unbiased feedback from your target demographic before you are ready to show your website to the world. These allow you to define the audiences you want testing from and get their impressions as they browse your site and perform specific actions.
It is even more important to keep getting feedback post-launch, as real users may respond differently when they are thinking about spending their own money compared to users paid to test your site.
A single-question survey popup can improve your chances of getting feedback from site visitors by letting them respond with a single click without entering any information.
At first, you might only be comfortable sharing your work with friends, family, and a few trusted business contacts or colleagues.
While they can provide useful feedback about the design, website usability, and visual appeal of your site, remember that they may not be your target audience.
Additionally, people who don't want to hurt your feelings might avoid giving too much negative feedback.
Look For Simplicity
According to the words of Leonardo Da Vinci, simplicity is the ultimate form of sophistication. All businesses should keep this in mind while choosing the WordPress theme for the organization. No matter if you run a small business, settling for a simpler theme will always be a smart move.
Plenty of themes come with complex layers, lots of colors, and flashy animations. You can surely opt for one such only if you need it. If your business does not need complicated fonts, in particular, settle for the simpler ones for operational ease.
Mobile Readiness Test
The majority of people today use smartphones and mobile handsets to access websites. Hence, for businesses, it is significant that they keep the website's mobile interface friendly.
If the website is not compatible with mobile interfaces, your business might lose potential customers'.
Resize your browser screen and adjust itself accordingly. This is one of the best ways to check the responsiveness of the WordPress theme you are picking. After resizing, if the website layout squeezes altogether without omitting any part of it, you can pick the theme.
Browser Compatibility
For businesses, it is of paramount importance that they understand the variety of browsers the customers use. Different customers use different browsers, and your website must be compatible with all of these.
No matter if it is Chrome, Firefox, UC, or any other, you should choose a theme that fits into every browser.
61.72% of people across the world use Chrome as their default browser. However, 15.23% use Safari as their preferred browser. Several advanced browser compatibility testing tools are available these days.
Most WordPress companies check their product with these tools. If you wish to cross-check, you can always use the basic tools for checking browser compatibility. However, be sure that your website is accessible through any and every browser available in the market.
Easy Plugins
If you wish to keep your website flexible and customizable to any extent, check the theme's compatibility with plugins. While several WordPress plugins are available in the market, some like Gravity Forms, Yoast SEO, W3 Total Cache, etc., are must-haves.
Be sure that the theme you are opting for is compatible with all of these plugins, else your website might function less than optimally. You can also check with the developer to know the compatibility quotient you are selecting.
Multilingual Readability
Have you ever noticed the translate button on the top right corner of the website screen? It is one of the most important features that your theme must-have. It enables the customers from other regions to comprehend the content on your website. For example, suppose you use English content for your website. Just take a look at MoneyBrighter.com.
Now, if the customer is from China, they can translate the entire content into Chinese to understand it better. Hence, translation friendly themes are integral to business growth. The deep corporate theme helps you to negate the linguistic barriers to enhance your business spread.
Create Quality Content
Create Effective Calls-to-Action
Focus on providing value to the reader by educating them on relevant topics or addressing their challenges. Use storytelling techniques to capture their attention and make them more likely to stay on your page and explore other website areas.
Proofread content before publishing so readers don't encounter spelling or grammar mistakes when viewing it. Additionally, consider utilizing visuals such as videos, images, or infographics to make your content more engaging.
Implement a Content Management System
A content management system (CMS) allows you to manage and organize your website's content more easily by editing and publishing it from one central location.
The benefits extend beyond just convenience, too. They can optimize your website's search engine, leading to increased traffic. Additionally, using a CMS doesn't require deep technical knowledge so anyone can use it.
Do thorough research on various CMS platforms to select the one that suits your needs before deciding. Popular options include WordPress, Drupal, and Joomla.
Include Reviews and Testimonials
Reading reviews can give potential customers an unbiased view of your products or services, which may impact their decision to purchase. They also add a personal touch to your website, making it more inviting and friendly for potential customers.
Similarly, testimonials are great for showcasing your reputation by highlighting client success stories. Brainstorm different ideas for how to feature these reviews creatively, such as incorporating them into blog posts or creating a separate page dedicated to customer comments.
Promote Your Website
Social Media
An active social media presence lets audiences build a connection with your brand before your site launches. Your interactions with social media users can start to establish your brand personality and business approach, while also answering questions about your upcoming website.
You can also use social media to advertise launch promotions and offer discounts for sharing your page, building awareness among your followers' friends. Early pre-order discounts can also be used to get customers invested in your customer loyalty program, increasing the chances of repeat business before your site even launches.
In addition to your social media pages, paid social media promotions like Facebook Ads let you get really specific about the type of person you want to reach, and are ideal for local or niche businesses. For example, razor brand Harry's used Facebook Ads to generate more than 100,000 subscribers to their service before their website fully launched.
With the advent of Generative AI tools, you can now manage your social media more effectively.
SMS Marketing
Convincing users to join your text subscriber list helps you identify your most interested leads.
By tracking how you acquired each subscriber, you can use more effective customer segmentation to send each lead more relevant offers and information via online text messages.
This will ensure your promotion efforts don't go to waste by attracting leads that forget about you or lose interest before your site launches.
SMS marketing also gives you the opportunity to start conversations with customers and answer their questions directly. Providing a click-to-text form (like TextMagic) lets visitors ask a detailed question in their browser and get a response back via text, initiating a dialogue between you and your leads.
Content Marketing
Content marketing convinces potential customers to learn more about your business by engaging them with entertainment or useful information. This can take many forms, including video marketing, blogs, and free eBooks.
Besides engaging your audience, content marketing is also great for driving search traffic to your site. Potential buyers aren't searching for your business name if they don't know it exists yet. Instead, they are searching for the questions and information they want to know about your industry.
Target these terms with content that answers their questions brings them onto your site and builds their trust in your brand. 81% of consumers trust the information and advice they read in business blogs.
Content marketing is also a great way to show your brand's unique personality. For example, MoveHub frequently focuses on answering more tongue-in-cheek questions to entertain readers and convince them to check out more articles.
Recommended Posts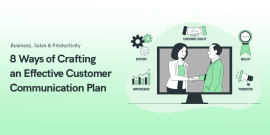 November 7, 2023