---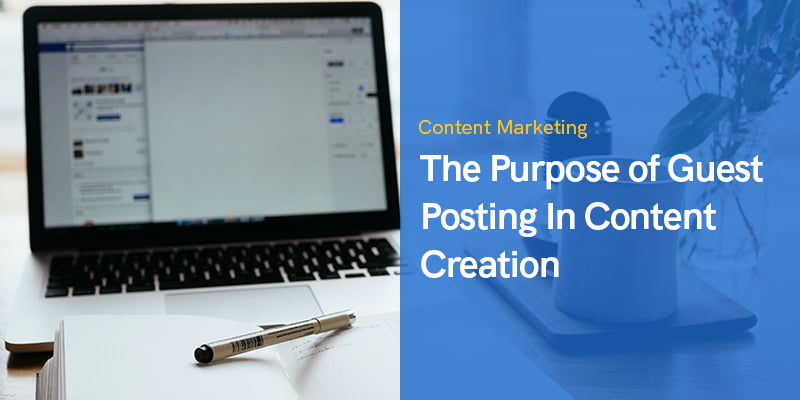 The Purpose of Guest Posting In Content Creation in 2023
Writing content for another company's website is known as guest blogging or "guest posting." To drive traffic back to their website, guest bloggers typically contribute to blogs in their industry similar to theirs.
Using external links from low-authority domains increases their domain authority.
Most guest post service takes care of every step for you, from outreach to content creation since you need to know what to do if you consider guest posting on other websites.
Purpose of Guest Posting In Content Creation
Guest posts can be valuable for a variety of reasons.
Some of these include providing value for the blog, building social proof, and link building.
Providing Value to The Blog
It would help if you considered the target audience when you write a guest post for another blog.
It is important to ensure that you write a post with a topic that will be interesting and valuable to the target audience.
You should avoid writing posts that are primarily about yourself or your business.
You should save information about yourself for your author bio.
You should avoid emphasizing your brand in your post, though you can occasionally mention your company to illustrate your point.
Additionally, make sure your post matches the formatting of the target blog.
If you're writing a guest post for a blog, you should include a short bio that describes yourself.
You can include three or four links to your site in your bio, but you need to be sure that your backlinks are contextual, relevant, and useful.
It's also important to vary your anchor text; if you use the same keyword for all of them, this is not a good SEO practice.
When writing a guest post, you should follow the blogger's guidelines for the post.
Every blog has different guidelines for guest posting, and not knowing them will make you look like a complete rookie.
In addition, make sure that your guest post is niche-focused and relevant to the blog's audience.
It's also important to choose a blog that shares the same interests as yours.
Finally, once you've selected a blog, make sure that you provide value to the blog's readers.
When choosing a blog to feature your guest post on, choose a blog with high domain authority.
This way, people will be more inclined to follow you on social media and read your posts.
It will boost your visibility and brand image.
Also, guest posting helps you build relationships with other businesses.
It's important to provide value to the blog before trying to promote your product.
This strategy will get you more exposure for your blog.
Building Social Proof
Guest posting can be a great way to build social proof for your brand.
Social proof is important to your business.
It can help you build trust with potential customers and convince them to invest in your product.
A good guest post can showcase the benefits of your product and show customers that others love it too.
In addition, building social proof on your site can increase traffic to your website.
However, it would help if you did not overdo it.
Use the right tools to ensure that your guest post gets the right attention and the best exposure.
To build social proof, you can ask your guests to rate your products or services.
You can also ask them to write reviews, which will help you build credibility.
In addition, you can create case studies for your company and share them with your target audience.
It will help you increase your sales.
Also, consider publishing videos or hula hoop tutorials to build social proof.
For example, if you sell wine, you can post videos showing how great your wine is.
You can also include quotes from customer reviews or media mentions.
Another easy way to build social proof is to boast about the number of people who have bought your product.
The more people buy your product, the more likely they will trust it.
You can also display a screenshot of your product or blog on social media, showing how many people have bought it.
This type of social proof can be valuable for your business if you want to ensure that your products and services are reliable.
Another great way to build social proof is to write articles and other content about your business.
These articles can be a starting point for highlighting your affiliates or promoting your products.
In addition, you can include user-submitted content that will connect with prospects.
Increasing Traffic to Your Website
Guest posting is an excellent way to expand your website's reach.
Not only can you get more content, but it will also increase your exposure.
You can also invite other bloggers to write for your site.
Write about topics that will attract new readers and help your site grow.
Keep a watchful eye on new trends and research what other websites are posting about.
Your guest post might become an important resource for someone in the same industry as you.
In addition to writing great content, you can create compelling meta descriptions and titles that drive traffic to your site.
Of course, it would help if you aimed to use descriptive, short titles and descriptions for quality SEO.
Another great way to get more traffic is by offering a discount code or a giveaway.
Guest posts can also be a great way to get new links and boost traffic.
You can also use content offers to encourage readers to subscribe to your email list or sign up for your newsletter.
Boosting your website through guest posting is one of the most effective ways to drive traffic to your URL.
By using SEO tactics to optimize your content, you can increase its ranking on search engines.
It will help you increase traffic to your website and drive more sales.
Getting exposure from reputable websites is important for search engine optimization and SEO.
Guest posting is an excellent way to spread your content and build B2B relationships.
Guest blogging helps you increase your reach to consumers, which increases your chances of becoming a trusted expert.
To create the best possible content for a guest post, you should research your niche.
Try to look up keywords related to your niche and use them in the content.
Doing this will give you a better idea of what consumers are searching for.
In addition, it would help if you prioritized the top sites that accept guest posts.
However, it is important to know that some sites may not accept guest posts from well-known websites.
Link Building
If you have a website and would like to increase the number of backlinks to it, one of the most effective ways to get them is by writing for relevant websites.
When you write for relevant websites, you connect with more visitors and increase your brand's awareness.
It also exposes you to new forms of social engagement.
In addition, when you write for websites, you can reference your website and get backlinks.
Also, writing for relevant websites gives you access to a larger visitor base, resulting in a higher inflow of targeted traffic.
Guest posting is an excellent link source, but several disadvantages are associated with it.
First, guest posts are low-quality, lack insight, and are not associated with the real author.
Another disadvantage is that most of these posts are filled with spammy affiliate links.
While it's impossible to hide obvious spam, subtle link spam, keyword-rich links, and duplicate content can pass the spam sniff test.
When guest posting for link building, make sure your post is Google-compliant.
The purpose of guest posting is to gain more exposure and build relationships with other bloggers.
The more blogs you link to, the more likely you will be listed on their blog.
If your guest posting is based on a popular topic or subject, you can use it to increase your traffic to your site.
And don't forget to ensure that you have the blog owner's permission before posting.
Guest posting for link building is not only important for your website, but it can also boost your visibility in search results.
Although it's not a surefire way to get big backlinks from authoritative publications, guest posting can give you significant exposure and authority.
It also gives you full control over the backlinks that you receive through your guest posting.
Recommended Posts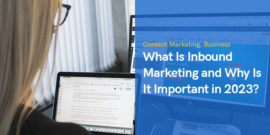 April 14, 2023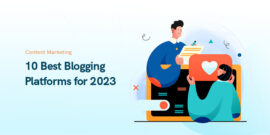 January 19, 2023